Building relations with the East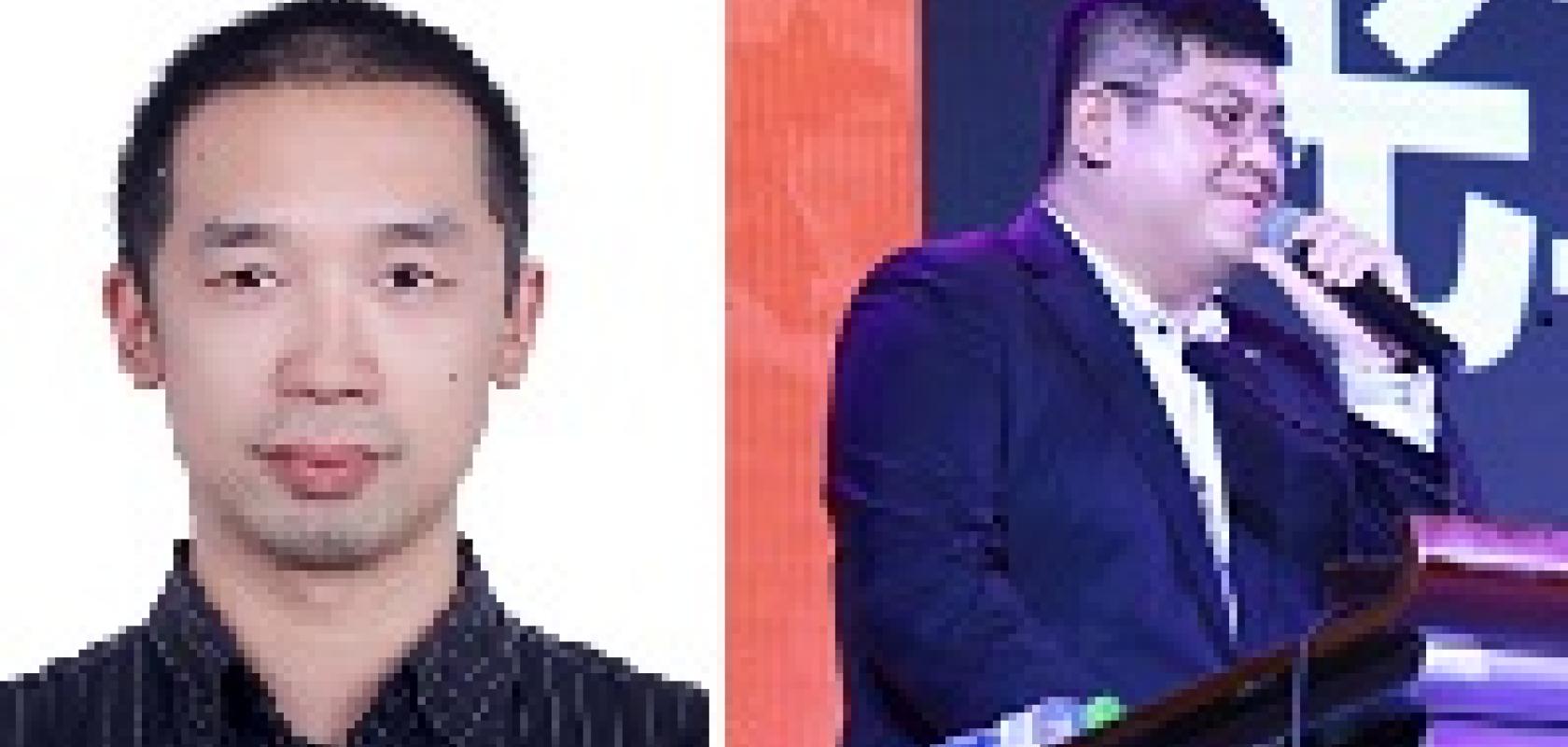 In the run up the to the 20th China International Optoelectronic Exposition (CIOE), one of the largest events for optoelectonics, which will take place 5-8 September in Shenzhen, secretary general Eric Yang (right), and Derek Deng, international marketing executive, comment on connecting European and Chinese firms 
Over the last five years, have there been more visitors from Europe to CIOE, and how does this reflect European companies trying to penetrate the Chinese market?
Eric: In CIOE's case, European visitors have been increasing over the past five years, growing at around 10 per cent each year. Especially after China announced its Made in China 2025 national policy, we noticed more European visitors and companies from countries like the UK, France, Germany and so on, which excel in optoelectronics techniques. 
It has been very interesting to see that in the last two-to-three years, there have been more visitors from a wider range of European countries than before. More visitors from Belgium, The Netherlands, Czech Republic, Poland, Belarus and Russia for example, visited our event. These are countries from the 'Belt and Road' initiative, a development strategy proposed by the Chinese government to increase collaboration between Eurasian countries. 
So I think national policies have helped to connect us again. Five years ago we only had a Germany Pavilion. Now we also have pavilions for Denmark, Netherlands and Russia.
Every year, more European companies ask to show their products. So we think European companies are becoming more and more interested in the Chinese market.
The CIOE 2017 post-show reports showed that 77 per cent of European visitors were coming to look for products, but also that about 42 per cent were looking for market information or agencies at our event. These 42 per cent may have been preparing their market strategies for entering the Chinese market very soon. 
Derek: Most of the European visitors were interested in our optical communications and precision optics event. And there were more requests from European companies to speak at our conference in these two to three years.
How important are trade shows for building relationships between Asian and European entities?
Eric: Surveys have shown that a large number of our exhibitor companies believe that attending exhibitions is a crucial way to expand their business. 
These kinds of events have a unique attraction. You cannot imagine any other event where both sellers and buyers from the same market, with the same goals, can meet in one place. So I think trade shows are very important to help Asian and European companies to meet each other, make connections and exchange technical thoughts.
And also remember that we are human beings. We have warmth. People prefer to exchange business with another person rather than with a machine. That's the ultimate secret for trade show business.
What are the main 
challenges for European firms trying to enter Chinese markets and how can they address these?
Derek: Language is one key factor. Doing any business overseas requires good communication, but it's more important for optoelectronics or photonics, because you also have to excel in industry lingo and international standards. I've seen too many enquiries and negotiations end because of misunderstandings. 
The other key factor is the need to understand business rules in China. Business in China is affected by market-oriented economies but also by policies. In other words, national and regional policies have a significant role. Sometimes European companies pay less attention to this. 
So, some advice to European companies: your original operating mode can be brought in, but it will be helpful to find local people, for they will help you with more than just the language gap.
Do Chinese firms see a benefit to working with European companies, and is this the case for some sectors more than others?
Derek: The benefits for Chinese firms are obvious. When European companies come, particularly in the optoelectronic field, they are both purchasing and selling at the same time. After they set foot in China, Chinese suppliers will receive more orders and Chinese firms can purchase more easily. 
In addition, Chinese firms could learn faster and develop healthier R&D and manufacturing environments by becoming more aware of global standards and requirements. 
This is universal for all businesses working with more advanced companies. More specifically, European companies are still experts in fields like industrial automation and precision optics, so it's very good for Chinese firms to see the most advanced technologies for direction and strategy adjustment.
Eric: When it comes to silicon chips, AI, and machine learning, European designs, technologies and craftsmanship are also extraordinary.
Over the next five years, do you envisage more of a European presence in China and vice versa? 
Eric: Well, it is almost certain that more European investment, companies and technologies will be coming into China in the next five years. One reason is that our national policy, Made in China 2025, is being compared to Germany's Industrial 4.0, which attracts a lot of attention. Another policy, the Belt and Road, is increasing attention as well, particularly for optoelectronic businesses. This has been determined by China's global state and its diplomacy. 
Then with the improved manufacturing capability and quality assurance in China, European companies are more likely to come to the source to place orders. 'Made in China' no longer has the same meaning as it once did, when it represented cheap and bad products. People are changing their mind about China's products, and seeing a good cost performance in relation to quality, especially for high-end products. This can be seen on national annual foreign trade reports. Against such a background, when European companies come and research, they absolutely want to make sure that the first step is done right. CIOE is a good choice for accessing China's optoelectronic market.
Over the past 20 years, we've helped many European optoelectronic companies set foot in China, and European buyers to source products effectively and easily. Summing up, CIOE provides accelerated access to China's optoelectronic field and we plan to build on this going forwards.
Derek: CIOE 2018 is our 20th anniversary; we'd like to welcome business leaders to see optoelectronics in China with their own eyes.