Chip shortage dominates supply chain roundtable discussion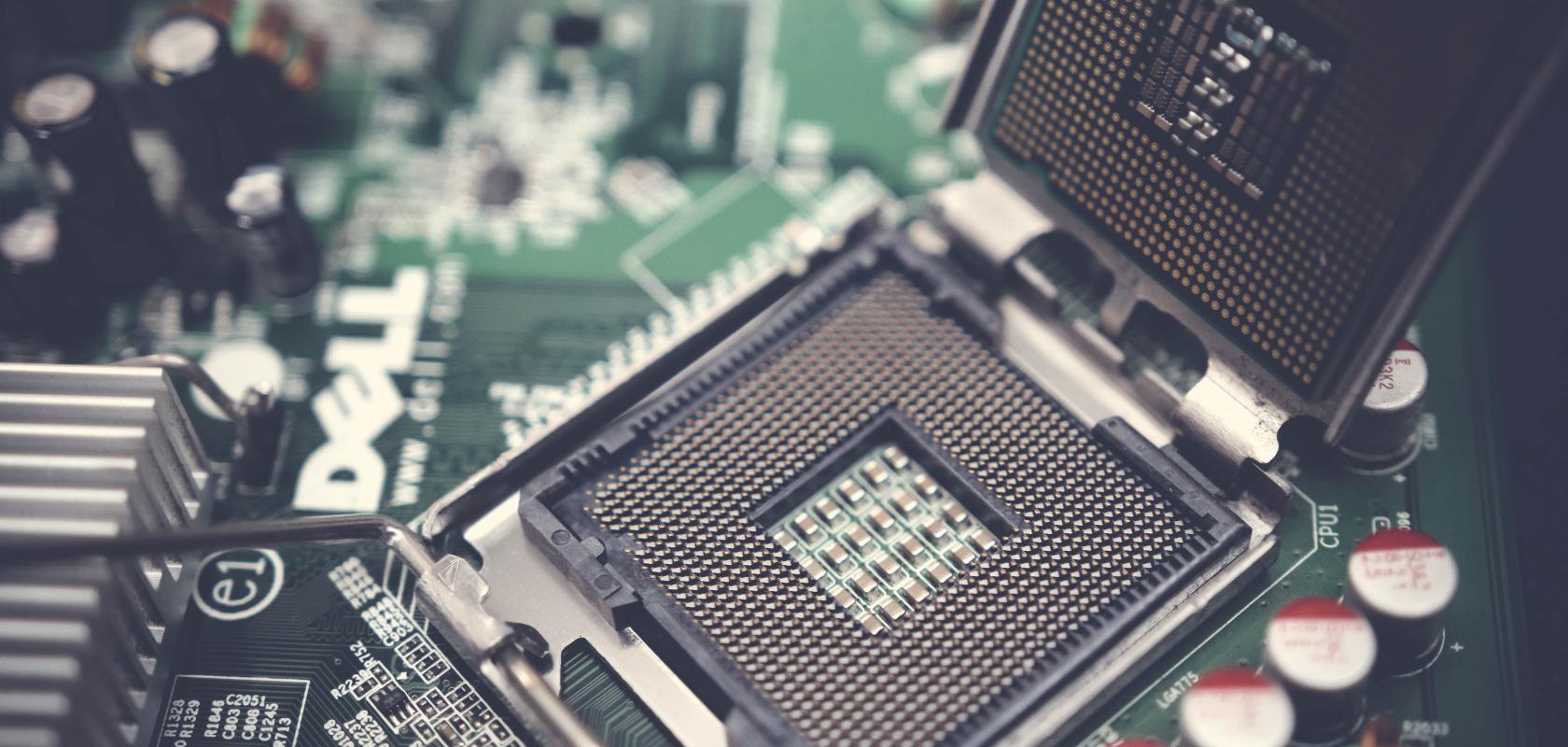 The chip shortage is a long term problem for the photonics industry, according to those attending the Electro Optics roundtable on supply chain issues.
The discussion, involving business owners, operations managers, consultants and users from throughout the photonics supply chain, reflected on current experiences and consequences of the reduced availability of chips - and indeed other raw materials, such as glass and metals.
Longer waits, higher prices
The most obvious and immediate impact is on lead times and prices. It's not a competitive issue (everyone is experiencing the same problems), nor an industry-specific one - everything from electric vehicles to mobile phones is being affected. There are also a lot of ancillary products, such as digital controllers, often used in conjunction with photonic technologies, that also use chips and are therefore being similarly disrupted. However, there was a sense that photonics was 'quite far down the hierarchy' as far as the chip makers are concerned. Anecdotally, one chip maker has explicitly said that they had contractual obligations to mobile phone manufacturers first, before they'd be able to service any other customers.
It is not expected to be a short-term issue either; most agreed it would take 'at least a couple of years to unwind'.
At research institutes, which host experiments and help develop new technologies, the supply chain delays are having a knock-on effect on their ability to meet the rapid timescales demanded by their corporate customers in getting the results of a photonics-based experiment or R&D project.
Time delays are more easily accepted than cost increases - and there have been plenty of the latter. As the shortage has become more acute, prices can change between initial enquiry and final order confirmation - in some cases, that price increase is so substantial that it can't be covered by the initial (grant-funded) budget, for example.
Stock orders and levels
There has been an element of stockpiling in recent months by customers, who are over-ordering in the short term. This is increasing the problem of short supply, while also creating a short-term upward blip in sales that will inevitably see a correction at some point in the future.
Some customers are placing orders with multiple suppliers, then cancelling them once the first one is delivered. This is breaking the traditional 'book to bill' ratios, making vendors sceptical of real order values.
Mitigations
'Just waiting it out is not an option', said one participant. On the innovation side, vendors are already 'designing round' the issue - if the chips aren't likely to be available, then development of new technology has to take that into consideration at the R&D stage, meaning the use of different chips or programming algorithms. For the most part, customers are tolerant and understanding of the need to change a product design from that which may have been originally specified (in order to avoid long delays).
One vendor mentioned that they had a mitigation plan for 'black swan' events, such as a major conflict or pandemic, that meant they had built up an 'oil reserve' of raw materials that was only to be touched in extreme situations like the one we're currently experiencing (and exacerbated by the situation in Ukraine at the moment).
A common mitigation approach is being honest with the customer as soon as delays become known. 'Not doing so magnifies the problem.' Also, staying close to the customer can also help weed out the 'fake orders', as mentioned above. 
In some ways, the shortage is creating opportunities for sales, particularly as brand loyalties are being broken simply due to availability. 'Having a product that works is much preferable to not having one that isn't available from a preferred brand.' Similarly, getting an older product repaired might be an easier solution than buying a new one.
Derisking the supply chain can be a tough exercise, particulary for SMEs. In essence, this means identifying and resolving 'single points of failure' - i.e. where one is heavily dependent on one particular supplier at a given point in the chain.
Issues beyond chips
There were also reported issues with raw materials, such as glass and materials, caused primarily by labour shortages on the manufacturing side, but also the same macro events (pandemic, conflict). A return to the notion of raw material wholesalers might be a future solution, whereby they are happy to hold stock for long periods, enabling the supply and demand peaks and troughs to be levelled out somewhat.
Brexit impact
The consensus was that Brexit uncertainty has now settled down, 'but that's not necessarily "good" settled.' Shipping times, paperwork and costs have all increased, and in some cases suppliers have chosen not to send goods to the UK on the grounds that it's now more hassle than it's worth. Part of that 'hassle' is the need for UKCA testing (the equivalent of the EU-wide CE testing). At the moment, those standards are the same, meaning the inconvenience is largely limited to rubber-stamping extra paperwork, but Brexit means that at some point in the future those standards could diverge - and that would create major headaches.
To mitigate these issues, some vendors have added a distribution hub in Germany, for example, whereas previously the UK was able to service the continent. Shipping lanes are avoiding going through the UK too. There was pretty much universal endorsement among the participants for DHL as a courier that seemed prepared and ready to deal with UK-EU shipping.
Many thanks to the participants in this roundtable - please keep an eye out for future events and, if you have any suggestions for future topics, please contact us.