Entrepreneur interview: 'I've worked hard to promote a team culture'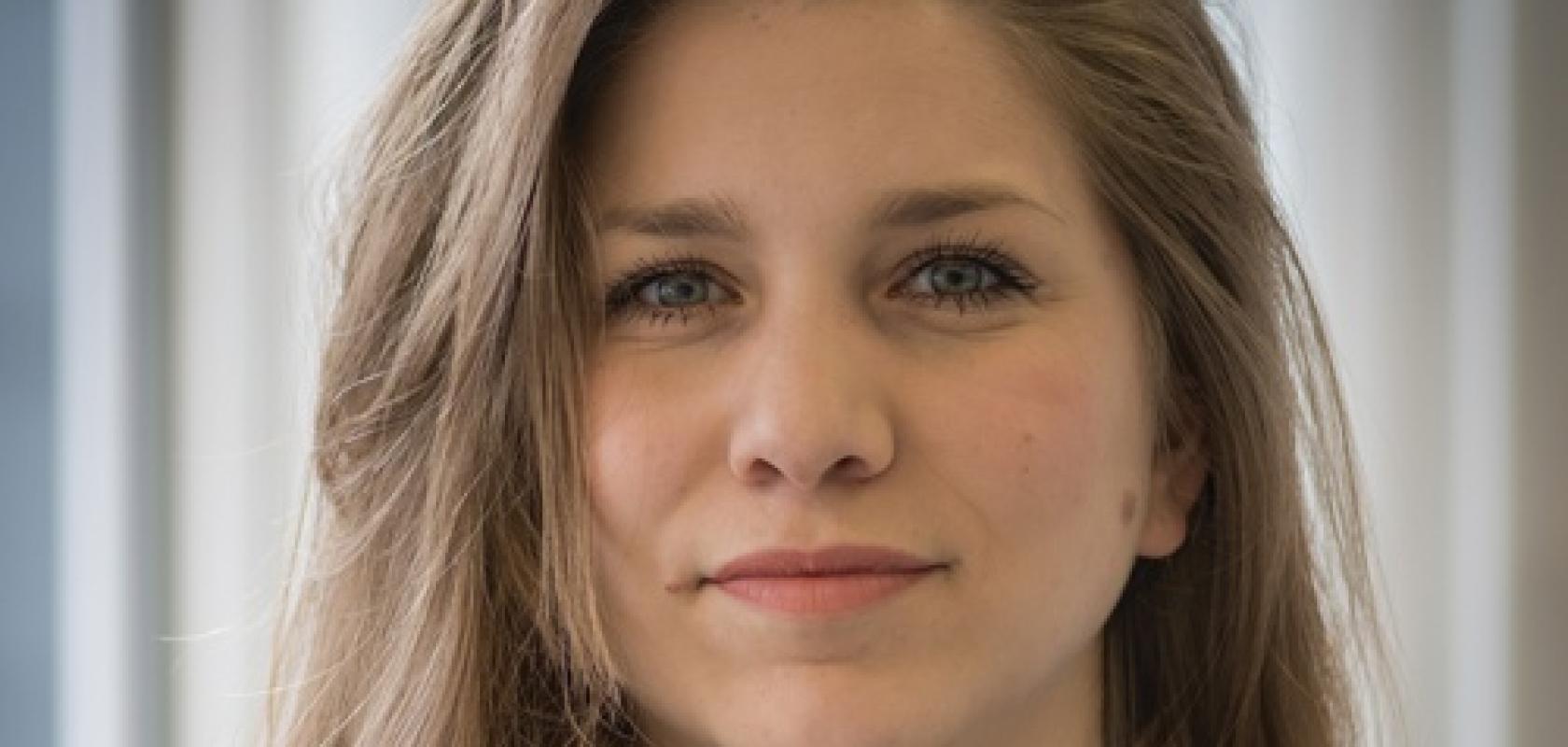 Carlos Lee, Epic's director general, talks to Martina Mueller, CEO of 3D AG, a Swiss company specialising in micro and nanotechnology and holographic structures
What led to you becoming 3D AG's CEO?
3D AG is a family business set up in 1989 by my grandfather. I used to do summer jobs at the company while still at school, so I've had contact with the company from a young age. I studied art and then chemistry for a while but always worked at 3D AG on the side until 2011, when I came to the company to work full-time in 3D AG's marketing and design department. 
I then did a BA in Business Administration at the University of Applied Sciences in Zürich and, in 2016, became the company's chief commercial officer. In 2019 I was appointed CEO. 
Although 3D AG is family owned, it's always been third-party managed and, in fact, I'm the first member of the family to work in the company.
How has the firm developed over the last 30 years?
When we started, our core competence was classical holography for high security products, such as banknotes, passports and other security applications. The technology was based on analogue laser interference holography, a recording of interference patterns. 
In those days, high security features combined visible and hidden security features – but at its essence, it was a visual feature. Over the years some of our basic competences have remained the same, but we've evolved from analogue to high-tech to provide the higher precision, higher structure fidelity and positioning accuracy demanded by the industries we're active in today.
We had come to understand that if you can process a hologram, which is a nanostructure, you can process any nano or microstructure because it requires similar processes of origination, recombination and replication. It's basically transferring structures from one material into another. We've applied this knowledge to nanotechnology and microtechnology to create novel functional surfaces and to deliver to the industry next generation products.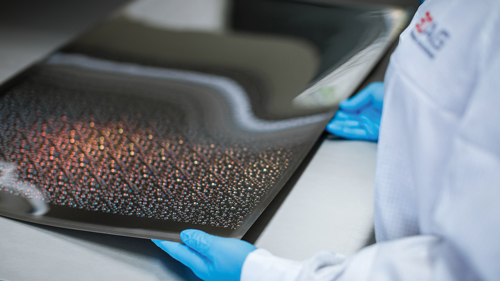 Precisely molded nickel tool for the replication of micro and nanostructures (3D AG)
Today, the company has four business areas: high security (for example banknotes); visual enhancement concerned with packaging and product embellishment; brand protection (for example, security labels, digitalisation and blockchain); and micro and nano technology for functional surfaces (for example, displays, solar panels, microfluidics and more).
These four pillars are important because they enable cross-disciplinary expertise, i.e. what we learn in high security can help in nanotechnology, and what we learn in brand protection can help in visual enhancement. This kind of connectivity also provides knowledge of the needs of the whole industry, which fosters inspiration and innovation – our main goals and strengths. 
What have been your main challenges?
Two things that brought me to my role as CEO were a straightforward, fearless approach and an open and grateful character. As a young woman CEO in the technology sector, I've also mostly felt respected by my peers in the industry.
I've always seen challenges less as problems, more as learning experiences. One area I initially had difficulties with was understanding the concept of risk. Finding solutions for customers obviously requires knowledge of the technology and working within the laws of physics and optics, but to get good results, you also need to be creative, think outside the box and try things that may seem illogical or difficult. And it's doing things that seem crazy, like building a new machine, which have usually been the most innovative and amazing additions to the company. The challenge is to know when and how to take risks. So far, I think my choices have been the correct ones. 
What changes have you introduced?
Like many companies, 3D AG's management was top-down and old-school. Since I arrived, we've adopted a more modern company management style based on a bottom-up approach, and I've worked hard to promote a team culture, which integrates everybody's knowledge, capabilities and opinions. 
I've come to recognise that one of the best ways to foster innovation is to have a company culture that encourages open lines of communication and interaction within and between teams, where everyone can have an input and the opportunity to develop their skills and expertise.
I have good organisational and leadership skills, but I also lean on my team for inputs that have helped us flourish and made 3D into a successful firm. 
What are your plans for the future? 
Sustainability is important to us, because as an industrially active company we work with chemicals and produce a lot of waste, particularly in label production and plastics.
In our opinion, all enterprises, especially industrial companies, need to step up their sustainability goals.
We've already been quite successful, as last year we were able to recycle around 90 per cent of all our non-recyclable waste by having it burnt for sustainable energy production. Furthermore, we've changed the company's heating system from oil to one based on pellets, a renewable resource. 
Another goal is to continue with high-tech innovations by identifying the latest trends and trying to come up with answers for emerging issues.
For example, our latest innovation in brand protection is implementing blockchain for supply chain transparency. We have brought together a whole platform, making it accessible for companies to protect their consumers.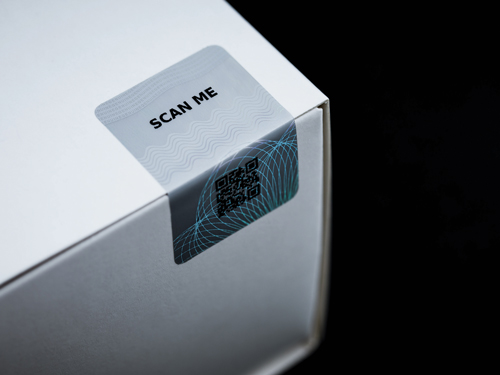 Hologram security label for authentication and supply chain track and trace (3D AG)
In our nanotechnology sector over the past few years, we have been developing a new UV step-and-repeat machine, with the goal of achieving higher accuracies and lower tolerances recombining micro and nanostructures. 
I'd also like to further implement self-management organisational structures, because I think that's how people and companies work best.
However, I'm conscious of the fact that while many young people advocate the need for a completely flat hierarchy where everybody can decide, not everybody wants self-management.
It's important, therefore, to find the right balance between giving freedom for self-development and a more traditional management style.
What's your advice for the next generation of entrepreneurs?
The most important thing is to go into something that you love doing, because if you love doing something, you'll put all your energy into it. 
Second, you need a smart business model. 
Third, find out what your strengths are and develop them. You might have a PhD and be a technical genius, but you may not have the organisational and leadership skills to be the CEO and move the company forward.
Success only comes from a team effort, so if you're good on the technology side, stick to being CTO and bring people into your team who have competences in law and business, and a CEO with the organisational, inspirational and leadership skills to make the company a success.