Entrepreneur interview: 'Problems are challenges, the more problems you have, the happier you should be'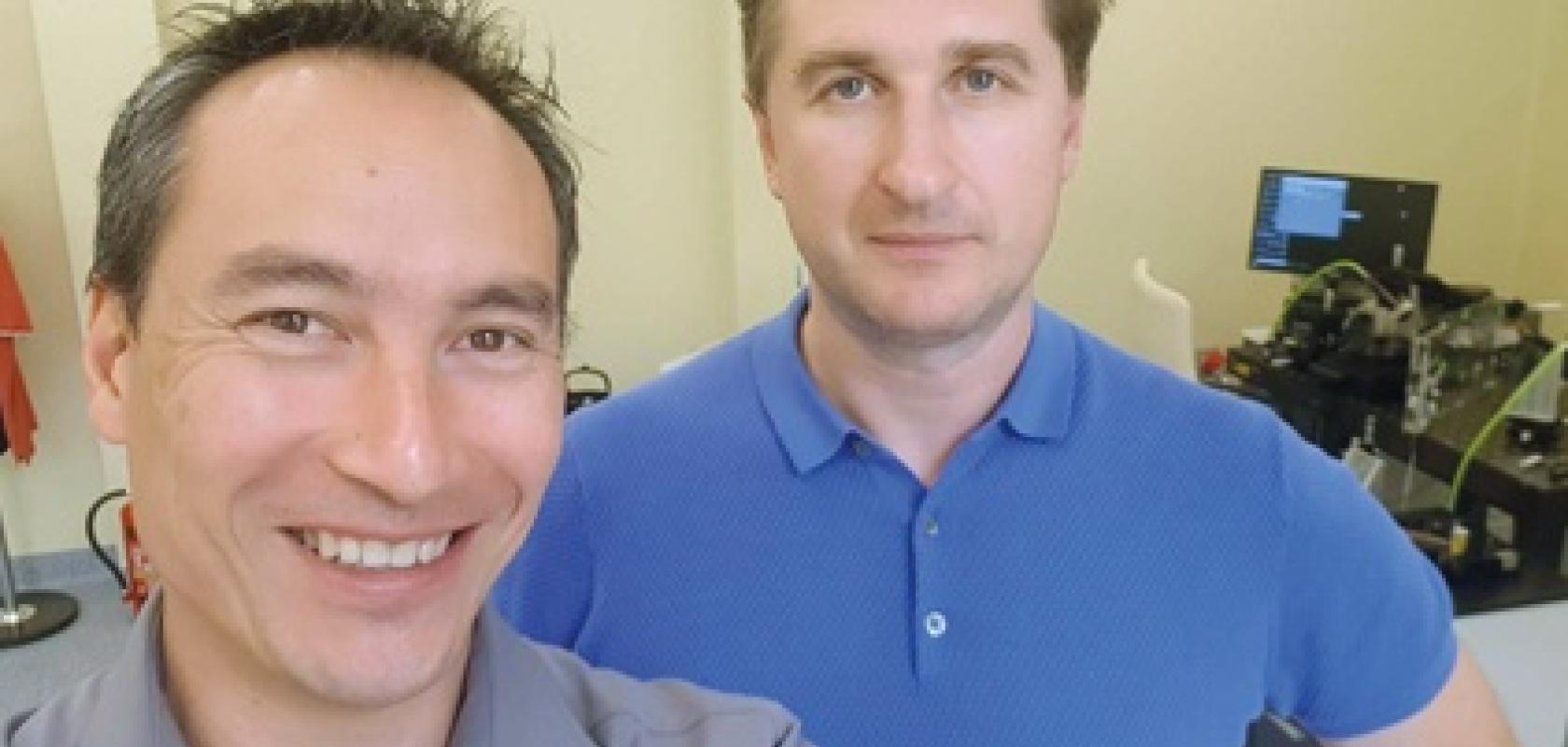 From starting an ice cream company as a child to founding an ultrashort pulse fibre laser business, Nikolajus Gavrilinas has always demonstrated an entrepreneurial spirit. Here, he discusses the development of Integrated Fiber Optics with EPIC director general Carlos Lee
Tell me a little bit about yourself
I've been in business since the age of 14 when, after the collapse of the Soviet Union, I opened a small business in my hometown on the Lithuanian coast, selling ice cream to tourists. The business wasn't as profitable as my current one, but I was successful. After two years following my example, about 30 people were doing the same ice cream business, which is popular today during summer time.
When I was 15, I joined the school physics club and in 1997, I went to Vilnius University to study an MSc in laser and optical engineering. I also took my Masters' thesis at Vilnius University and studied at Dresden Technical University under the Erasmus programme, where I was analysing cancerous brain tissues with fibre lasers. It wasn't a particularly successful project, but a good opportunity to do something outside of my comfort zone, because I spoke zero German and only a little English. 
When I came back to Lithuania in 2003, I was approached by Lifodas, which is today known as Fiber Optic Devices (FOD), where I started to work on their range of fibre optic components and test and measurement solutions for the telecom market. In parallel, I started studying for a PhD, but I was unable to finish it because I was too busy working. Nevertheless, I became extremely interested in fibre lasers, components and production methods, and eventually became the leader of the fibre optical group of the company. 
Two years before leaving FOD, a colleague and I began thinking about setting up our own company. I knew about the components and production, and he understood more about the technology. By 2015 we were ready to launch the company, Integrated Fiber Optics. Our aim was to bring a new quality standard to the ultrafast laser market based on a new type of laser pulse generator that had zero consumable parts and was exceptionally robust against environmental disturbances.
What have been the main challenges in creating the firm?
We had no idea about investment and no business experience but we decided to do everything ourselves, which was the first mistake. We had no entrepreneurs, we didn't know EPIC, and we didn't have any government support. 
We were told we would need €20m to start a company that could compete in the real market, not just niche markets. In those days, that sort of money was impossible. In the end, we set up the company with just €20,000. 
After two years, we started producing components for laser companies. My colleague, with his employer (the Laboratory of Molecular Compounds Physics, Center for Physical Sciences and Technology in Lithuania) invented and registered an international patent. Our company received its exclusive licence. 
How has the company developed in the last five years?
Once we had finalised our fast laser technology and got patents, we prepared data sheets and promotional material to explain the technology to our investors, then started to look for big companies who could use our products. It was an uphill battle at first, because although the CTOs believed in what we were doing, top management were sceptical, and it was extremely difficult to change their minds. 
The change came in 2019. We were joined by three people from another company, together with two former colleagues who received shares in place of a salary. They all had technical expertise and understood our technology. This was our starting point. After that, the company started to grow organically. 
We then started to look for investment in Lithuania and managed to secure €2m for a small part of the shares, and with this money we developed a new generation of femtosecond fibre lasers and ultrafast laser seeders.
Since then, we've grown to a workforce of 15 people, all with PhDs and a lot of experience in fibre technology. Everything is fully automated, because one of the key things I've taken from my previous jobs is to never do anything twice. My goal is to make our R&D as efficient as possible, which means we can't afford to restart research from scratch unnecessarily. 
What are the main reasons for your success?
Our investors are happy with our progress because we've moved forward very fast and delivered everything promised. This is a result of  having an incredibly good team, who all have shares in the company and work really hard, with a shared belief in the technology. We have a great working environment as we're located in a great place; we also have a lot of fun and the team goes ice swimming every day. 
One particularly important part of our success is that last year we brought in an entrepreneur who's very famous in Lithuania for his business track record and knowledge of how to avoid mistakes. He's introduced a very industry- and investor-oriented perspective. Thanks to him, we've been successful in securing even more investment, because he knows how to communicate the value of the company very well.
What advice do you have for young entrepreneurs?
First, understand who you are and what your strengths are. It doesn't matter whether you want to be the entrepreneur, the businessman or CTO; you can't do everything yourself, so make sure you find another person who can complement your skills. 
Second, never ask for money if it's not necessary. Ask for all the help you need, whenever you want, but never ask for money. Money comes automatically when you're ready.
Third, you must be happy. You must wake up at four o'clock on your own, go to work and come back at midnight with a smile on your face whether the day has been successful or not. Problems are challenges, the more problems you have, the happier you should be, because you'll be able to find more solutions. Negativity will take away your health and your company's success.