"The most important drivers for future photonics growth are micro LEDs and power electronics"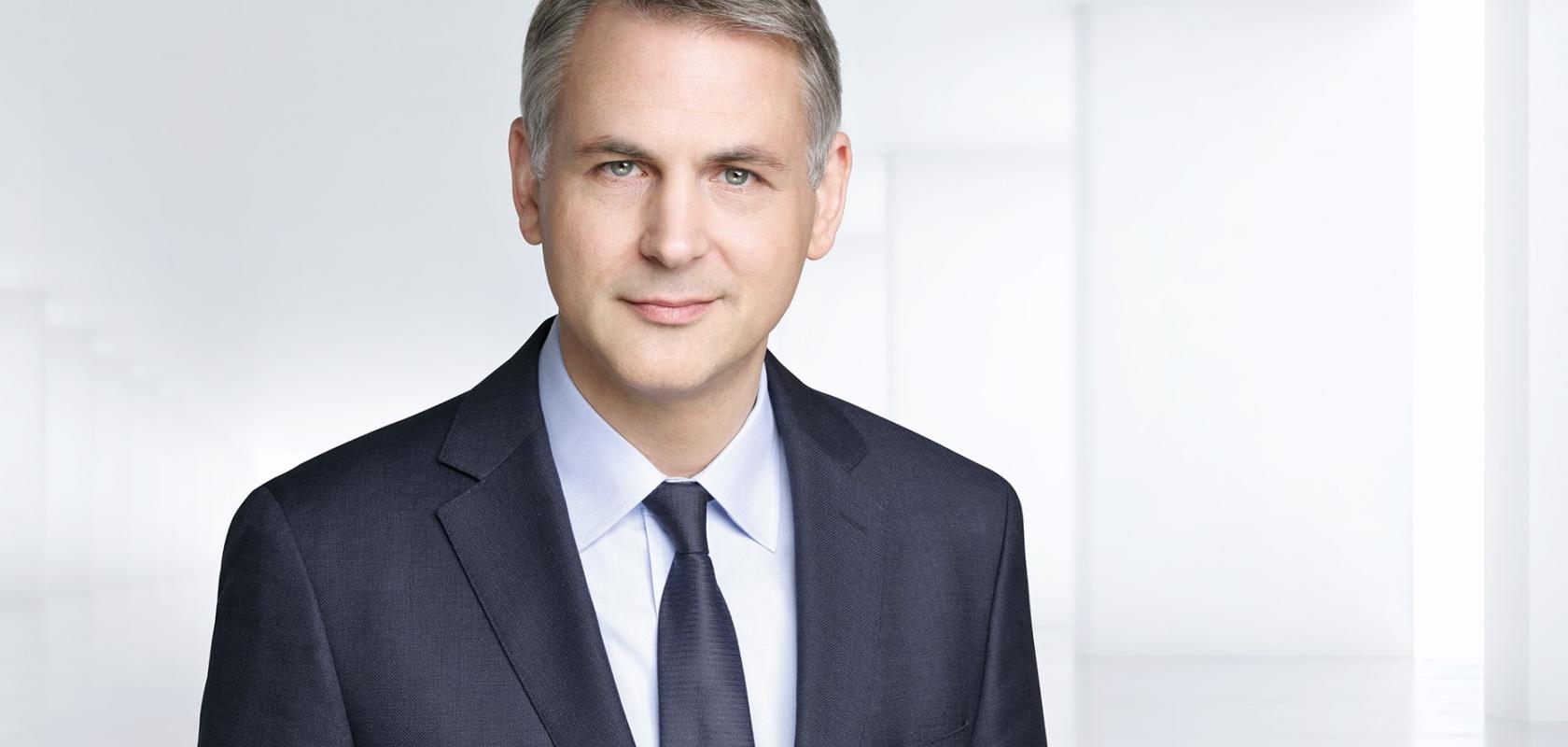 Ivan Nikitski, EPIC's Photonics Technology Programme Manager, talks to Felix Grawert, CEO & President of Aixtron, which supplies deposition systems for the semiconductor industry
Early career
With a passion and fascination for electrical engineering and computer science from an early age, in 1996, Grawert went to the Karlsruhe Institute of Technology to study a Diploma in Electrical and Electronics Engineering. At the end of the course, he spent a year at the Georgia Institute of Technology in the USA doing an MSc in Electrical Engineering and Computer Science, and in 2001, he began a PhD in Electrical Engineering and Computer Science at the Massachusetts Institute of Technology. His research focused on stabilising pulsed solid state lasers with semiconductor devices and introducing very high speed feedback electronics loops for data communication applications. His time at MIT was a very useful learning experience as it taught him to value the previous work of other scientists in the field, and how a conviction and passion for a new idea could break down what had previously been considered as a barrier and open up new opportunities.  
After his PhD, in 2005, he came back to Germany to work for the Munich-based management consultancy McKinsey & Company. Here, he gained a broad overview of strategic development in the semiconductor and high-tech industries as well as crucial experience in sales and marketing operations and also in power electronics, which would become a major business area for Aixtron.
In 2013, Grawert became Head of Product Segment, High Voltage Conversion, at Infineon Technologies in Villach, Austria. This was also an enriching experience as leading a large team enabled him not only to develop valuable leadership skills but also to appreciate the crucial need for strong teamwork to achieve objectives and move a company forward.
Aixtron
In 2017, Grawert was appointed CEO and President of Aixtron, which had been created in 1983 as a spin-off from the University of Aachen to provide deposition systems for the University. In 1985, the company commissioned its first metal-organic chemical vapour deposition (MOCVD) system followed, in 1995, by a deposition system for the production of blue LEDs. Over the next 15 years, Aixtronmade a number of acquisitions and grew steadily in parallel with the first wave of LEDs and solid-state lighting applications. But in 2012, as a result of the financial crisis, Aixtron lost its market leadership in LEDs and had to downsize - this was the most painful moment in Aixtron's history. The next five years were difficult as the company had to find new markets and a new focus, and this ultimately led to Grawert's appointment as CEO and President. 
Current products and markets 
Since 2017, following a refocus of the company's product portfolio, Aixtron has seen substantial growth and is now the market leader in MOCVD tools for compound semiconductors, which now account for around 80 per cent of the company's revenue, with customer service and spare parts making up the rest. Having deep historical roots in photonics, in both edge emitting and VCSEL laser technologies, in recent years Aixtron has also established a foothold in gallium nitride and silicon carbide power electronics, as well as in the latest generation of micro LEDs. 
Power electronics uses switching electronic components to efficiently convert DC to AC current and vice versa, thus increasing running times or ranges, reducing charging times and reducing costs. The technology is already used in the power supply of mobile phones, in electric motors and industrial production plants, and will be essential for the future development of megatrends such as electromobility, renewable energies and communications. Gallium nitride and silicon carbide are currently the preferred materials for power electronics because they switch electricity much more efficiently than silicon (Si). For example, silicon carbide is already used in electric vehicles in the main inverter, onboard charger and also in the roadside charging infrastructure.
The global demand for deposition tools for power electronics from multiple markets has grown considerably over the last three years - to the extent that power electronics has become Aixtron's largest single market and may account for up to 50 per cent of its revenue in 2022.
As regards micro LEDs, like conventional LEDs, they are also manufactured using the MOCVD process. The semiconductors are applied to the carrier material - atomic layer by atomic layer and at the heart of Aixtron's production systems is one of their best selling products - the planetary reactor, a horizontal flow reactor with a ring of several wafers that orbit the central gas inlet like satellites. In the past few years, the demand for relatively low-cost, high performance and versatile micro LEDs has gained momentum mainly for innovative display applications for example for smart watches, TVs and public display panels.
Regional markets
Headquartered in Herzogenrath, Germany, the company has additional development and production sites in the UK together with customer service and sales offices in the US, China, Taiwan, Japan, Korea and, most recently, in Malaysia. In the past three years, fuelled by an increase in global demand for power electronics and micro LEDs, Aixtron has doubled its revenue and expanded its workforce to just over 900. Demand has been particularly strong in the US and Europe, although its most important markets are still in China and Taiwan.
The future 
Grawert sees a very bright future for Aixtron. Optical communications will continue to grow, as will innovative approaches on the integration of photonics with mainstream computing on different wafer sizes. There is also a lot of research on 3D sensing, which will play a major role in the development of smartphones and also in the contextual awareness of machines, the most prominent being autonomous driving. 
Another potential growth area is 2D materials, for example graphene, which can be used for many applications ranging from electronics applications such as channel material for next generation transistors and also for optical applications such as quantum computing and quantum photonics. Although it will probably take a few years for 2D materials to go into the volume ramp, Aixtron is already working with their leading industrial partners and universities to get feedback on their needs with a view to getting this materials class into maturity. 
But the two most important drivers for Aixtron's future growth will continue to be micro LEDs and power electronics. As we have seen, demand for micro-LED displays is steadily increasing and although research is still ongoing and the volume ramp has not yet started, it is only a matter of time until we see volume production for consumer products like smart watches, tablets and TVs. And in respect of power electronics, what's happening now is that, with the very broad adaptation of power electronics, compound semiconductors are finding their way into the electronics industry. As this continues, compound semiconductors will move from being specialty applications within electronics to become a mainstream material, thereby opening up a wide range of new markets. 
A potential problem for ramping up silicon carbide power electronics is that silicon carbide is still today a relatively expensive wafer material. However, Grawert is confident that innovation will identify pathways for reducing the cost of manufacturing and in combination with the large industry volume the cost for the silicon carbide substrates will rapidly be driven down. 
Over the next two decades, these developments will mark a new era for the semiconductor industry and particularly for Aixtron. The company is well balanced in terms of its end markets and material systems, and with its extensive experience and expertise in MOCVD tools, Aixtron will be well placed to capitalise on the tremendous increase in the multi-market, global demand for micro LEDs and power electronics.
His advice for the next generation of entrepreneurs is to follow your passion and do what makes you happy, as then "you'll be good at it and automatically successful".  Second, is to "think big and dare to do the impossible because our industry's success is based on big steps from crazy and innovative ideas. They may be difficult to implement and not all aspects may work immediately or exactly as you may have first imagined, but a good idea will always find its way through in the end" Grawert says.