Phase transitions: A laser scientist in a policy world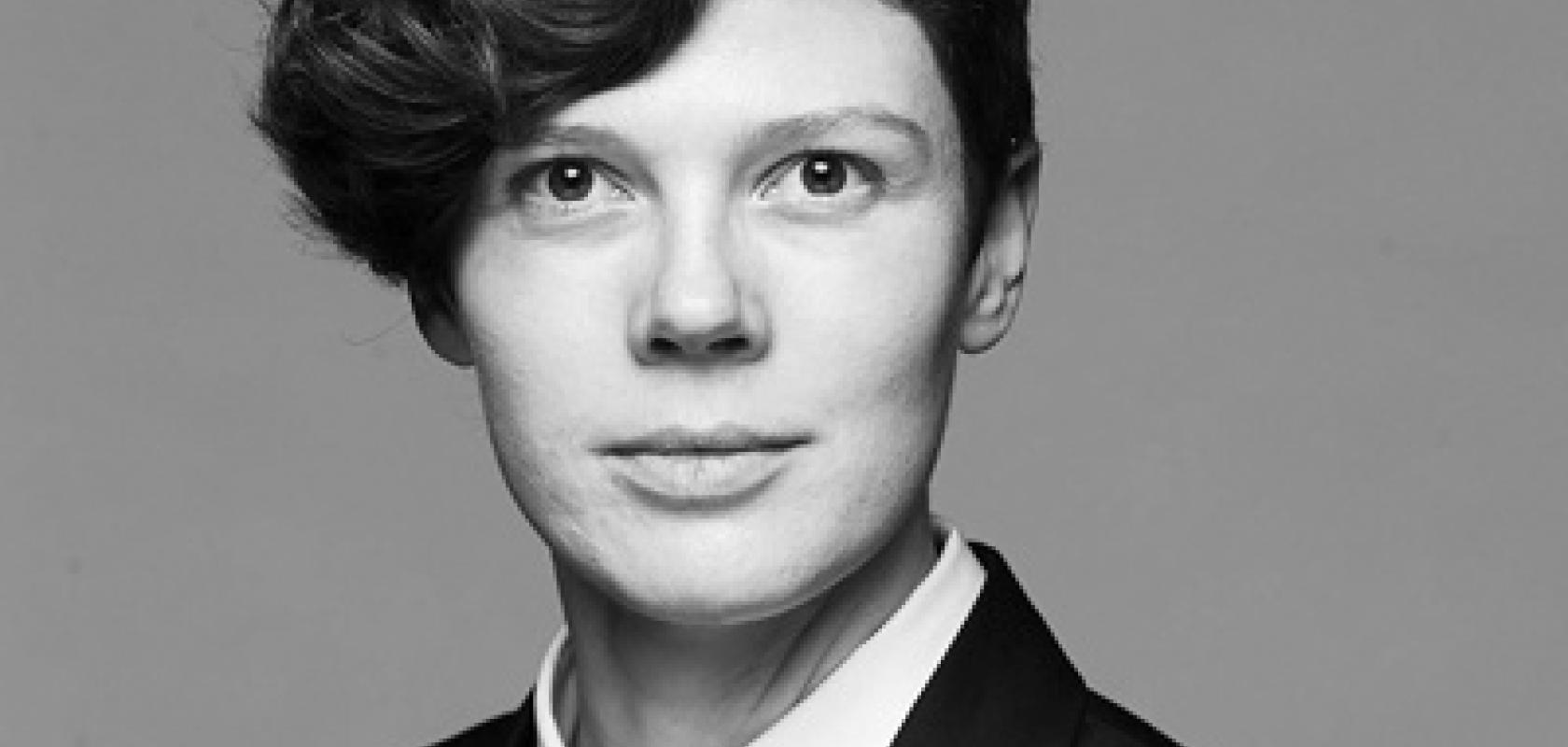 Christina Willis says that learning to communicate science to non-experts is a crucial part of her role in politics - a skill that all scientists should develop
In the six years since finishing my doctorate, my career has undergone a number of transitions, from academia to industry, to a stint of world travel and, now, to a policy fellowship on Capitol Hill.
The first of these transitions was the most straightforward: I went from doctoral student in optics, to a staff scientist with a series of government contractors. My specialty is laser development, and my first job focused on laser tracking and imaging applications. At the second one, I was back in the lab, designing and building novel laser systems.
The next transition was when things took an unusual turn. Somehow, I convinced my spouse that we should leave our jobs and home to travel the world, so we transitioned from gainfully employed scientists to intentional vagabonds. This was the scariest transition, but I have no regrets. Wearing heavy backpacks and dusty sneakers, we spent 18 months visiting 30 countries on six continents, exploring monuments both ancient and modern, making friends, eating street food, and occasionally getting lost or sick.
It was during this time that I decided to apply for the AAAS Congressional Fellowship. I fretted over every word of my application while sitting at my laptop – the same one I am sitting at now – in places like Sofia, Bulgaria, and Marrakech, Morocco. When the dust of the application process settled, I was thrilled to be offered the Arthur H. Guenther Congressional Fellowship, co-sponsored by OSA and SPIE.
My next transition into the world of policy feels like the most dramatic yet. Never have I spent more time communicating with other humans on a daily basis; in my current role, conversation, collaboration, and networking are essential parts of the working day, and how things actually get done. It's a stark change from my previous professional life, where I spent most of my time at an optical bench, interacting with the same, relatively small set of people. Even during my world travels, the majority of my interactions were with the same person: my spouse. Now I may speak and engage with a dozen or more different people each day.
Related story: 
The underrepresentation of women in STEM: Do stereotypes play a role? Christina Willis discusses how stereotypes can affect the numbers of women females starting - and staying - in STEM careers
For example, my main task as a fellow is to help create legislation. After my initial self-directed research on an idea, all subsequent steps involve people. I speak with reference librarians and analysts at the Congressional Research Service to more fully flesh out my understanding of the topic. I work with the Senate Legislative Counsel to create a draft of the bill in the appropriate legal language. Then I get feedback from relevant stakeholders, such as federal agencies, unions, or non-profits: those who would be impacted by the legislation. There is outreach to other Senate offices, to gauge interest and search for cosponsors. Finally, multiply that by the number of concurrent projects I am working on – about nine, at the moment!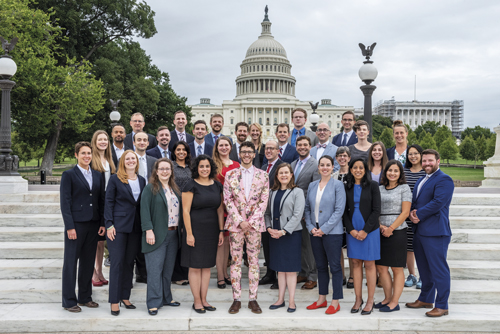 Willis with her professional cohort
Of the many interactions I now have, a common yet special one is the informational interview, or 'coffee.' While I was only vaguely aware of this concept before applying to the fellowship, it is now a regular part of my week. These are meetings that have no agenda beyond getting to know each other and learn about each other's work.
The suggestion to 'catch up for a coffee' isn't about caffeine; it's about establishing or deepening a connection with someone to better understand their role and interests. This is important because, in this environment, knowing the right person to call with a question helps you work more efficiently and effectively. So even though the Hill is a fast-paced environment where everyone has a packed schedule, people are generally willing to take time out for 'coffee.'
I think it is especially important for STEM professionals to serve in the policy realm: we are equipped to sift through journal papers, data, and graphs, and synthesise that information in a way that can help create sound, data-driven policy. 
Something else that I have come to understand better is the difference between science policy and science for policy. Policy that regulates or funds science is science policy, but the role of science does not end there. Science for policy is using a data-driven approach to create better legislation about all manner of topics. Although I am a laser scientist, none of the projects in my portfolio are about lasers or science, but I use my science skills in literature research and data analysis to develop legislation. This is why I think it is especially important for STEM professionals to serve in the policy realm: we are equipped to sift through journal papers, data, and graphs, and synthesise that information in a way that can help create sound, data-driven policy.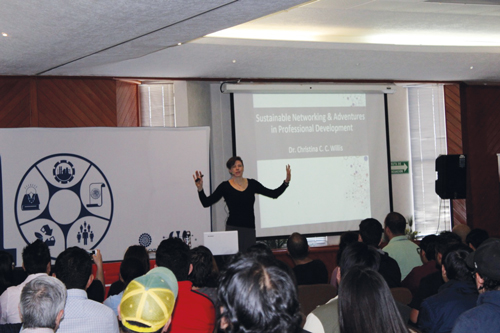 Willis during a recent visit to the Centro de Investigaciones en Óptica (CIO) as part of the SPIE student chapter in Leon, Mexico. Credit: Ana Karen Reyes
Policy is a place where science can be used to make a direct, positive impact on society.
But to do this one needs a very important skill: the ability to interpret scientific results for a non-expert audience. And this is not only important in a policy context. Science that doesn't get funded is science that doesn't happen, and not all decision-makers are scientists. This skill is also necessary to effectively educate the public and to inspire the next generation of scientists and engineers. That is why I strongly encourage everyone working in STEM to practice and improve their communication skills and to share the wonder and the value of science with non-scientists. And, if it appeals to you, please consider getting involved in policy and advocacy. The transition has been a big one, and incredibly rewarding. 
This article was written before Covid-19 had begun to affect the Washington, D.C. area, and since then the author, along with many of her colleagues on Capitol Hill, is working remotely and social distancing to help to slow the spread of the virus.
-
Christina Willis is a laser scientist, writer, and public speaker, living and working in Washington, DC. She specialises in novel, high-power laser development, and has worked in metrology, laser tracking and imaging, and lidar applications. Willis is currently serving as the 2019-2020 Arthur H Guenther Congressional Fellow on Capitol Hill.