Equity, diversity, and inclusion: SPIE's collaborative effort
SPIE's career and diversity specialist Meg All, left, facilitated an Equity in Industry panel during SPIE Photonics West earlier this year. Joining All, from left to right, are Openwater's Mary Lou Jepsen; Double Helix's Leslie Kimerling; and Chromacity's Shahida Imani
Daneet Steffens from SPIE details some of the initiatives currently in place aimed at improving diversity in photonics
At SPIE, the organisation's Equity, Diversity, and Inclusion (EDI) programme focuses on opportunities, initiatives, and activities that promote and engage diverse voices, providing platforms for underrepresented groups across optics, photonics, and the global STEM community. 
SPIE has a history of supporting diversity in science: since 1998, its Women in Optics programme has been facilitating community building, networking, and career opportunities for women. In 2005, that approach incorporated the launch of the annual SPIE Women in Optics planner, followed four years later by the vibrant, vocal Women in Optics Twitter feed. 
In recent years, as issues and discussions around diversity in STEM continue to grow, so has the organisation's commitment to address those concerns and contribute proactively to a diverse and inclusive science community. 
Last year, SPIE conducted a Harassment Survey with OSA, publishing the results as well as expanding on its anti-harassment, code of conduct, and reporting policies in use across all SPIE events. In 2016 and 2017, SPIE incorporated work-life balance and gender-equity questions into its annual Global Salary Surveys, producing the Gender Equity in the Optics and Photonics Workplace booklets. And, in just-as practical terms, the organisation is working toward every SPIE meeting having a quiet room for prayer, decompression, or meditation; a privacy room for nursing mothers; a brochure with resources for the LGBTQ+ community; and appropriate ADA accommodations. In addition, SPIE now provides pronoun stickers and 'science is for everyone' buttons at its meetings.
Earlier this summer, the SPIE Stories of Pride series during the month of June highlighted LGBTQ+ scientists from the SPIE community. Also in June, the organisation announced its latest SPIE Endowment Matching Agreement, which establishes the SPIE@ICFO Chair for Diversity in Photonic Sciences. From providing an inclusive platform for diverse voices and implementing full accessibility at its events, to supporting colleagues and peer institutions in their own work toward equity and inclusion, the SPIE commitment to equity, diversity, and inclusion runs robustly through every aspect of its EDI approach. 
The SPIE Equity, Diversity, and Inclusion Committee, currently led by Chair Halina Rubinsztein-Dunlop, was established as an ad hoc committee in 2016; as of 2019, it is a standing committee and its chair now serves on the SPIE Strategic Planning Committee. Together, committee members develop strategies that the organisation can use to improve and enhance diversity and inclusion across all areas of the organisation and its constituent-focused activities. 'Creating a diverse, inclusive, and equitable environment is not only the right thing to do, it is a strategic priority for SPIE,' noted SPIE community engagement and chief inclusion officer Allison Romanyshyn. 'Our leadership, staff, and volunteers have been working tirelessly to embed equity, diversity, and inclusion into everything we do, from high profile presentations and governance structures, to less obvious systems for support, training, and communications. There will never be a place for racism, harassment, or other forms of bad behaviour within our community or at our events, but it takes a collaborative effort and commitment to ensure that real change happens.'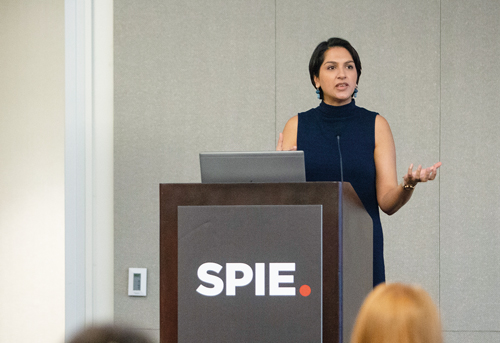 Award-winning science journalist Angela Saini, the critically acclaimed author of Inferior: How Science Got Women Wrong and Superior: The Return of Race Science, presented the keynote at the 2020 SPIE Photonics West Equity, Diversity, and Inclusion reception
This year, SPIE honoured physicist and diversity champion Jess Wade with the inaugural SPIE Diversity Outreach Award. The award recognises outstanding contributions to promoting diversity in the education, training, and participation of women and minorities in optics, photonics, electro-optics, and imaging technologies and applications. 'Enhancing diversity while fostering an equitable and inclusive community has become one of SPIE's primary objectives as a society,' said the award-committee chair Anita Mahadevan-Jansen. 'The purpose of the Diversity Outreach Award is to recognise members of our community who have made outstanding contributions to promoting diversity and striving for equity and inclusiveness in our community. They are shining examples of what we should all strive to do to build an equitable future in optics and photonics.' 
Women in Optics Planner: For the past 15 years, SPIE has published a calendar-planner highlighting the careers and observations of nearly 400 women in optics and other STEM fields. The original goal of supporting women scientists has expanded to become an engaging introduction for girls and young women to opportunities of STEM careers as well as showcasing female role models in technical fields. Each year, this piece is produced and distributed free of charge to educators, career counsellors, and community organisations across more than 25 countries. And, each year, a new cohort of women leaders in STEM make their indelible impression on budding engineers, scientists, and future industry leaders. In 2020, SPIE added fun to function with a deck of play cards showcasing the words of 52 women scientists, researchers, engineers, and industry leaders.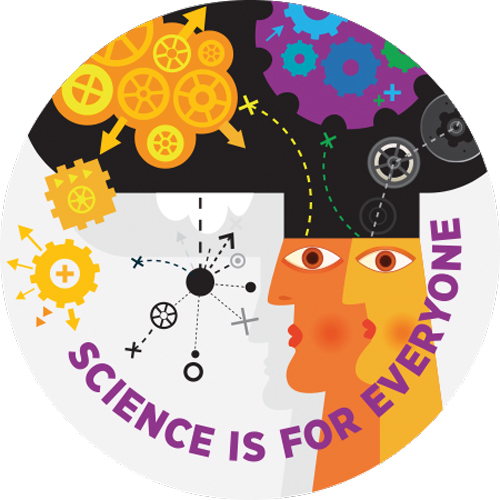 SPIE's EDI-themed buttons are present at its meetings
In 2018, in a particularly focused bid to ensure equal opportunity for SPIE Members participating at SPIE conferences, the organisation created SPIE Childcare Grants. The grants cover up to $500 for at-home or on-site childcare expenses, for children up to the age of 13, and their support cuts across a wide range of career stages and types, from SPIE Fellows and industry representatives, to newly-minted researchers and engineers. Grantees at SPIE Photonics West this year, for example, included a Bios Hot Topics presenter; a trade-show exhibitor; a PhD student planning to network and pursue future faculty opportunities during the symposium; and multiple scholars presenting at the symposium's various conferences. 
The SPIE EDI Activity Grants help organisations fund activities and events that promote the EDI mission: the development of collaborative environments that value participation from individuals with different ideas and perspectives, which ultimately have a positive impact on the science of light. This year, SPIE awarded 12 EDI Activity Grants of up to $500 each to current SPIE Members affiliated with the organisation, student chapter, or company hosting the proposed event. Professional development activities, education outreach, mentoring and sponsoring programs are all examples of activities funded through this grant.
Events and networking, in-person and virtual, are a critical component of the SPIE EDI programme. Last year, SPIE held 16 EDI events at eight of its meetings. These included facilitating panel discussions by professional women in STEM, hosting executive women's meet-ups and LGBTQ+ socials, and running interactive Wikipedia Edit-A-Thons with a focus on adding biographies and profiles of women scientists from across the STEM research and industry communities. With Covid-19-driven changes in 2020, SPIE expanded its EDI events into the virtual sphere, including sponsoring interactive chats with experts: On 9 July, science journalist Angela Saini and author of 2019's Superior: The Return of Race Science, discussed 'Racism in Science: Past and Present'; on 6 August, Sabine Gedeon will lead a discussion on 'Overcoming Your Inner Critic to Advance Your Career'; and on 10 September Izzy Jayasinghe will discuss LGBTQ+ in science. On 24 August, SPIE will facilitate an online EDI networking session as part of its Optics + Photonics Digital Forum.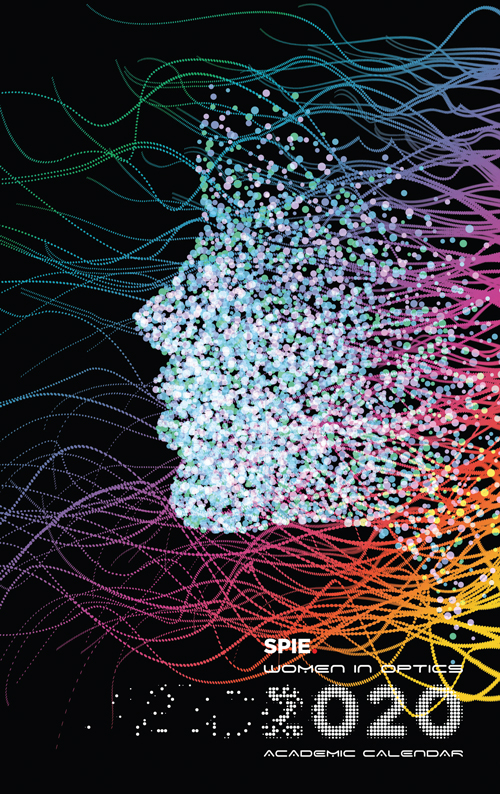 The cover of this year's Women in Optics planner
The SPIE Career Lab, a Facebook group of more than 1,800 engaged participants, often covers EDI-focused topics in its weekly chats, exploring topics such as black ally best practices; racial harmony and inclusion within the optics community; my PhD baby: how having kids during my studies was surprising; mental health during your PhD; cross-cultural communications; the importance of accessibility in the scientific community; communication between native and non-native English speakers; and Omoiyari: a culture of empathy in foreigners' perspective.
Currently in the works, the EDI Strategies Framework will provide actionable strategies for small- and medium-sized companies to help shift their culture and practices to embrace equity, diversity, and inclusion. This framework, or toolkit, will include resources to support the recruitment, retention, and advancement of diverse populations.
To better understand the status of EDI within the SPIE corporate community, SPIE is preparing a survey; individuals and companies taking the survey will also have access to an early version of the toolkit. Survey results will help set a baseline of the corporate community's understanding of EDI issues and inform our programme, messaging, and deliverables later this year and in the future.