The Photonics100: celebrating R&D innovation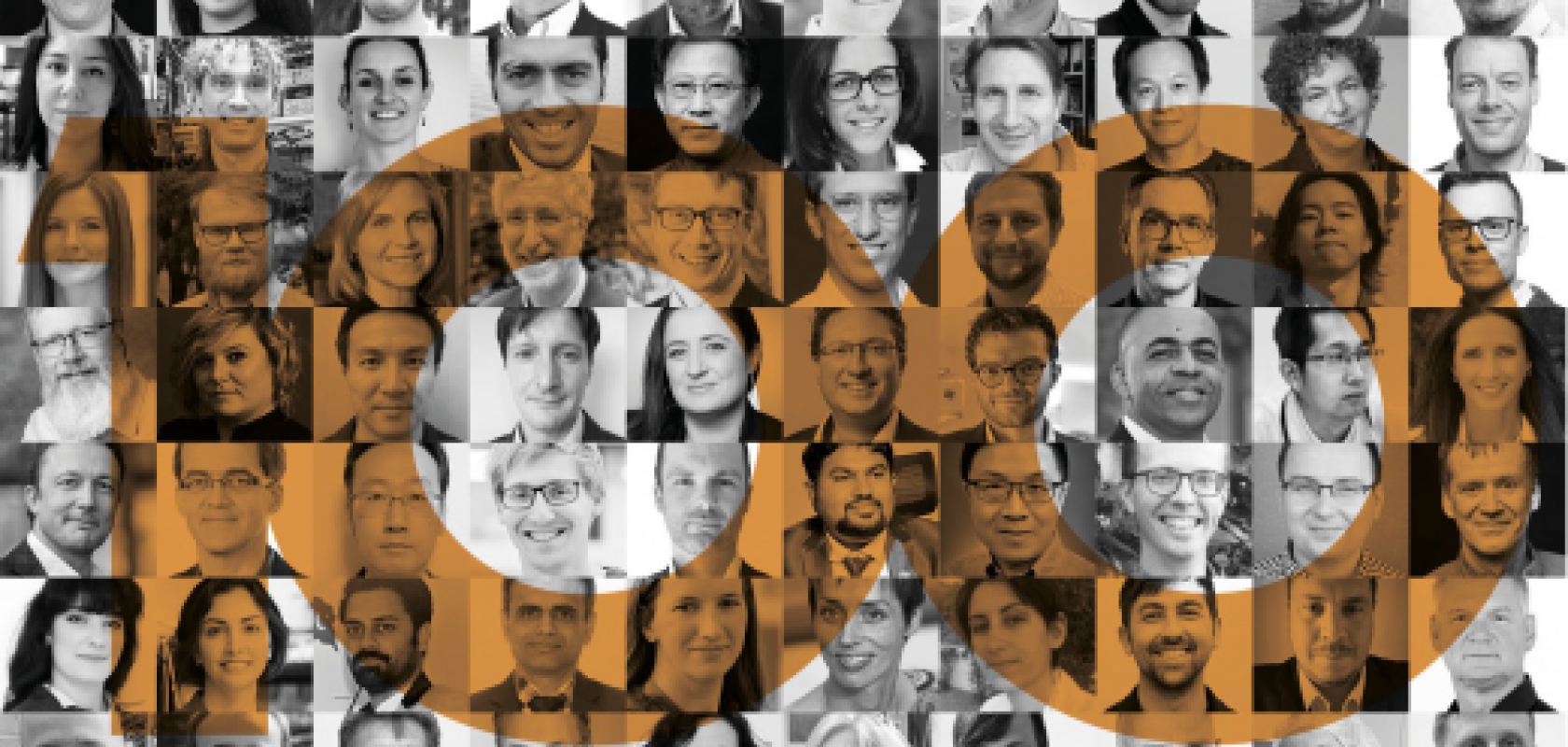 To choose 100 names that represent the immense, multi-disciplinary photonics industry's quest for new ideas, processes and products was always going to be challenging. And to try to draw some state-of-the-nation inferences from what our 100 luminaries had to say may be even more so. But let's give it a go.
One of the most apparent themes to emerge during the compilation of this year's list was that the potential impact of photonics on how we store, process and move data shows no sign of lessening. Light-based chips are enabling new possibilities in computing, sensing and communication. And start-ups at the cutting edge of this field are making huge strides – not just in making technical breakthroughs, but overcoming the colossal task of matching the manufacture and cost of electronics.
2022 saw numerous start-ups raise capital, form relationships with foundries and set up supply chains. We will see more advances in this area over the next 12 months. But start-ups and incumbents alike will face immense global issues in 2023.
Over the past year, Europe and the United States both established policies to boost competitiveness in chip research and production. The global pandemic is still making itself felt in supply chains and labour markets, affecting the availability of semiconductor materials and requiring regions to invest billions to build resilient supply chains. This provides opportunity for the photonic integration space, but associations such as EPIC are advocating to ensure the sector is properly recognised in policy – there will be much to talk about here in 2023.
That focus on resource rears its heads in other areas, too. Several of this year's Photonics100 nominees raised the importance of increasing energy efficiency and reducing waste in production processes, both as a direct impactor on the bottom line and as a means to help achieve net zero targets nationally or internationally.
Government and VC investment grows in quantum
Quantum is a transformational technology where optics and photonics are real enablers. A vibrant industry is emerging, with dedicated conferences and exhibitions at major events such as Laser World of Photonics and Photonics West – two events that crop up in many of our nominees' 'Where will we see you next year' responses. But the quantum tech race is a marathon – plenty of industry experts tell us that huge revenues won't be generated in the short term. On the plus side, rapidly growing interest in this area is pushing up government funding and venture-capital investment. With strong industry-research links in this area, quantum photonics consortiums are being established across Europe.
Photonics is moving closer to the consumer world. Major tech giants such as Google, Apple and Microsoft are hiring optics engineers and are keen to be seen in the market. This highlights the important role photonics now plays in device infrastructure. Optics engineers are in greater demand than ever before and this is causing recruitment pressure. Associations, academia and industry recognise this and there is collaborative effort on all fronts – from creating education kits for pupils to organising travelling photonics career fairs.
Consumer applications are driving innovation in optics: they are becoming smaller, cheaper and more functional. More than a decade of research led to the first commercial planar metasurface optics being launched inside a 3D sensor in 2022, enabling new forms of sensing in devices such as smartphones.
The quality of printed optics has improved to the point where some of our nominees are now using them in endoscopes and imaging applications, which was impossible just a few years ago, and innovations in liquid-crystal technology are being developed for virtual-reality glasses. It will be exciting to see how the consumer space will drive future innovation in the design and manufacture of optics.
How the pandemic helped drive medical photonics
Another sector where weight, size and cost is crucial is the medical device industry. The need for powerful, accessible diagnostic tools was highlighted during the pandemic and remains crucial for countering future viruses and threats such as antibiotic resistance. Photonics is the true enabler for minimally invasive devices, and techniques such as Raman spectroscopy, OCT and optoacoustic imaging offer much promise. World-renowned photonics institutes are finding new ways to investigate the human body, while photonics companies are involved both in world-class research projects and selling key enabling components to medical-device manufacturers. 

From inner space to outer space, where photonics is also driving development forward. The spectacular images beamed back from the James Webb Space Telescope are an inspiring reward for 30 years of innovation and development – and that journey of scientific discovery is still in its infancy. Photonics100 nominees have also been involved in building better adaptive optics for astronomy, developing technology for hunting water on the Moon and using AI to better analyse the rapidly growing volume of information from ever-improving imaging sensors and spectrographs that are scouring the cosmos.
Closer to home, the evolution to 5G continues apace and rapidly rising demand for bandwidth continues to put pressure on network capacity. This is unlikely to abate anytime soon, with additional drivers such as content streaming, the internet of things (IoT), artificial and virtual reality (AR/VR) and, more recently, the Metaverse creating extra pressures on global network capability. 
It is generally accepted by the industry that higher speeds and better reliability can only be achieved with full-fibre. The good news is that there has been a significant increase in funding, policy and investment to build or expand full-fibre networks and, throughout the world, targets for deployment are now largely on track.
The challenge for network owners and operators in such a rapidly evolving market will be ensuring these networks are future-proofed to meet demands that may not even exist yet, which means packing as much capacity as possible into a network footprint. Fibre densification is one such method discussed among our nominees, but this is not always possible and decisions must also be urgently made on other network technologies to deliver future capacity and speeds. As an example, today's fibre-to-the-home (FTTH) networks are widely based on Gigabit PON (GPON) technology – and the industry is already working towards the next generation of PON technologies for evolutions beyond 10Gb/s. Operators now really need to decide which iteration of PON technology will best suit their networks.
Other technology decisions are needed on the optical engine, frequency band, topology, transmission equipment and access equipment, to name just a few. There's also an urgent need to conclude whether to use an open and disaggregated model and to consider whether to adapt to digital with the increase in intelligent and automated networks.

AI makes laser materials processing 'smarter'
Research interest in space-based optical communications as a way to circumvent the demand issues for radio bandwidth is growing. Nominees from organisations such as the European Space Agency, Nokia Bell Labs, G&H and Sony Space Communications identified the challenges involved in miniaturising, integrating and ruggedising the technology necessary for laser-based communications in orbit as well as to the Moon and beyond.
Laser materials processing, too, is entering exciting times. The technology continues to demonstrate increased flexibility and adoption across a diverse range of applications. Most noticeably, it is becoming 'smarter' and more adaptable, allowing manufacturers to achieve more optimal processing while switching between different parts and batch sizes without having to completely redesign a production line.
For example, AI is being increasingly integrated as one of the key tools for automating complex tasks such as sensor parameterisation and process monitoring. Both are key to achieving closed-loop laser materials processing, where laser systems adjust their parameters on the fly using sensor data to achieve optimal processing at the workpiece. Positive results are already being observed in applications such as welding and additive manufacturing, where AI is not only helping to lower the number of defects occurring during processing – reducing material wastage – but also helping automate processes further.
The laser beam itself is also being delivered and monitored with increasing levels of sophistication, aided by innovative laser sources, new wavelengths, adaptive, multi-focal beam delivery optics and multi-sensor process monitoring solutions.
Data-informed, intelligent laser systems delivering beams in the infrared, blue and green wavelengths will be vital to address the lightweighting and electrification efforts underway in the automotive sector. 
3D printers are now seeing widespread uptake for serial production among both automotive and aerospace manufacturers to further bring down the weight of parts. More and more certified parts are emerging with re-designed, optimal topologies achievable only through the flexibilities offered by additive manufacturing. These printers are also gaining AI, process monitoring and multi-laser functionality to better produce these lightweight parts. There are efforts to incorporate lasers delivering visible wavelengths into such printers to produce electrically conductive, lightweight parts made from reflective metals such as copper.
Last, but certainly not least, the accelerating development of increasingly higher-power ultrafast laser sources is another cause for excitement in our field that, when combined with emerging beam-splitting technologies, facilitate high-throughput surface treatment and cutting applications. With them, the creation of functionalised surfaces with tailored electrical, reflective, hydrophobic/philic and tribological properties becomes achievable at rates feasible for a range of critical industrial applications.
To view the full Photonics100, go to electrooptics.com/thephotonics100.