Science advocacy and education outreach key for future of photonics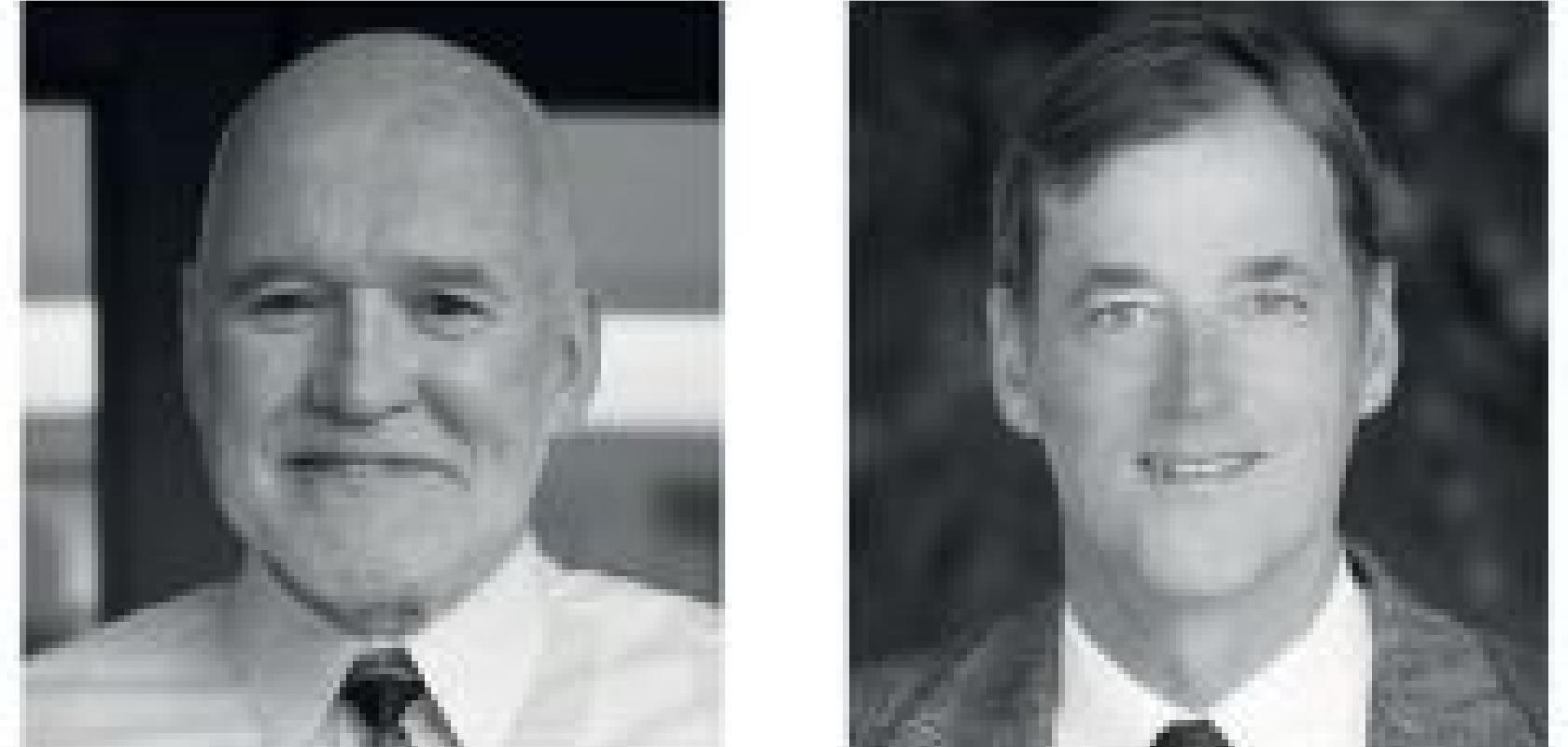 Electro Optics turns 50 in 2018. To mark the occasion, experts across industry and academia review the current state of the photonics industry and highlight what needs to happen for the field to prosper over the next five decades. 
With the industry gearing up for Photonics West 2018, Dr Eugene Arthurs, CEO, and Peter Hallett, director of marketing and industry relations, SPIE, point to science advocacy and education outreach as key for the future of photonics
How would you describe the current state of the photonics industry?
Hallett: The core optics and photonics market is healthy and growing, with many suppliers working overtime to meet customer demand. Meanwhile manufacturers from Asia are investing to expand their export business. At SPIE Photonics West for example, we have more requests for new booths from global competitors than we have available space; the exhibition is sold-out.
Some of these 'new' market entrants use premium manufacturing and metrology tools, which may close the gap in component quality. Their challenge is customer development, not product development. 
Meanwhile in photonics-enabled markets such as life sciences and healthcare, communications, semiconductor manufacturing, robotics and digital production (Industry 4.0), virtual/mixed reality, consumer electronics, and autonomous transportation are stronger than ever. One lidar innovator told me he sees this environment as bigger than the telecom boom without the threat of overcapacity. 
High corporate valuations may be justified assuming product shipments and profitability will be correspondingly high, sparked by markets including autonomous vehicles, lasers for manufacturing, ubiquitous sensing, or better virtual and mixed reality headsets. Programmes for high-powered lasers are pushing thresholds in the world of defence technology. 
Healthcare investments, including US National Institutes of Health programmes such as the BRAIN Initiative and Cancer Moonshot, rely heavily on photonics and imaging for discovery, diagnosis, and treatment. Companies like Intuitive Surgical, Illumina, and Abbott are revolutionising healthcare using optics, while Samsung, Apple, Google, and others will create wearable sensors that improve self-care. 
The world of astronomical instrumentation for both ground-based and space-based exploration is heavily reliant on optics and photonics, with amazing results on the horizon. Satellites for remote sensing, like GOES-16 launched one year ago, are already improving our view of our planet and beyond.
Mainstream markets are more reliant on optical engineering than ever with Google, Facebook, Apple, Microsoft, Intel, GoPro, Amazon and other household names hiring many optical engineers. When recruiters from these companies meet qualified candidates, as happens at the SPIE Career Fair at Photonics West, hiring is accelerated and tough development targets are easier to reach. 
The dynamics of competition, visions of beneficial technology, and generally healthy financials of suppliers leads me to believe the current state of the photonics industry is the best it has ever been. The outlook is positive because so many technology trends and new products are powered by photonics. 
How important are trade shows for supporting innovation and growth?
Hallett: My appreciation for face-to-face introductions has been confirmed by hundreds of people who have told me how their business – or their life – has benefitted from the new connections they have made at SPIE events including exhibitions, conference rooms, and 'after hours' socialising. 
I am a firm believer that face-to-face discussions help stimulate new ideas, accelerate understanding of needs and possibilities, and lead to smarter strategies on the path forward into an uncertain future. Connecting with people from across disciplines and across regions helps us all build new perspectives and insights about unexpected opportunity and potential risk. 
How else can you meet new customers, demonstrate the strength of your company, feel the pulse of the industry, talk with the press, see what other companies are doing, deepen personal relationships with collaborators, or connect with thought leaders as easily? I have been going to trade shows for more than 30 years and I have not seen a reduction in these benefits, though not all exhibitions are equal. 
Most buyers can do a better job assessing options when they can get hands-on with the technology and face-to-face with potential suppliers and partners. Photonics West has a focus on customer development in the exhibition hall and product development in the conference rooms. Programmes that recognise technology innovation and new products – like the SPIE Startup Challenge, the Prism Awards, and the new Fast Pitch Lunch – are vital because they help motivated people, exciting ideas, and innovative companies gain visibility. 
Arthurs: Buyers find many solutions under one roof. This is where product development shifts to customer development, which is vital for innovation and growth. There are more new product launches at Photonics West than any other event in our field. New personal connections and relationships that form help exhibitors grow and give technology users new ways to innovate with applications.
How do changes in the number of visitors and exhibitors at SPIE Photonics West reflect the photonics market?
Arthurs: The number of visitors keeps growing, and the size of the exhibition continues to expand. There is a long waitlist of companies trying to get into Photonics West. We allowed existing companies to expand, so the number of companies may be down slightly but that is simply because we ran out of space at The Moscone Centre.
The three symposia at Photonics West – BiOS, LASE, and OPTO – all have grown significantly again, reaching record numbers and this reflects what we see as growth in the overall industry. 
What will be the most important factors for enabling growth going forwards?
Hallett: Potential cuts to US government R&D funding have many researchers concerned, for good reason. SPIE encourages strong science investment across the world, and lobbies for this investment with staff and volunteer support. We also urge our technical community to get personally involved in science advocacy at the political level or educational outreach in schools to encourage the next generation of scientists and engineers. SPIE has free resources available for this, including posters for teachers (or politicians) – email: help@spie.org.
Executives have told me there is a 'war for talent' as well-funded firms compete to hire all the talented engineers, project managers, and technicians they need to design and build new products with aggressive schedules. The number of available jobs is another indicator of the health of our field. How does SPIE help here? SPIE student chapters are a source of new talent, career fairs at events and the top focused job site (spiecareercenter.org) connect recruiters with candidates to help companies find the staff they need to grow. People with a growth mindset can help sponsor SPIE student programmes to get early access and personal engagement with exceptional potential new hires. Expanding this pipeline is one of the most important goals of SPIE because talent availability, education, innovation, customer development, and economic growth are interconnected in a virtuous cycle.
Arthurs: The majority of R&D funding is actually performed in the private sector1, although aggressive government funding of science is vital to support long-term research, discoveries, and future jobs. Meanwhile, Silicon Valley is probably investing more in autonomy than the Department of Defence or the Defence Advanced Research Projects Agency (DARPA), notably in lidar but also specialised cameras, and other remote sensing systems, too. 
Each country has a unique collaboration process ranging from (nearly) laissez-faire to government-planned investment. But, no matter the initial funding, ultimately to be useful the ideas must be transformed into products; facilitating commercialisation is a major goal of SPIE. Once on the market, the initial financial support is irrelevant to buyers.
Reference: [1] www.nsf.gov/statistics/2016/nsf16316/nsf16316.pdf  and www.oecd.org/sti/msti.htm