Micro-Epsilon unveils new confocal measuring system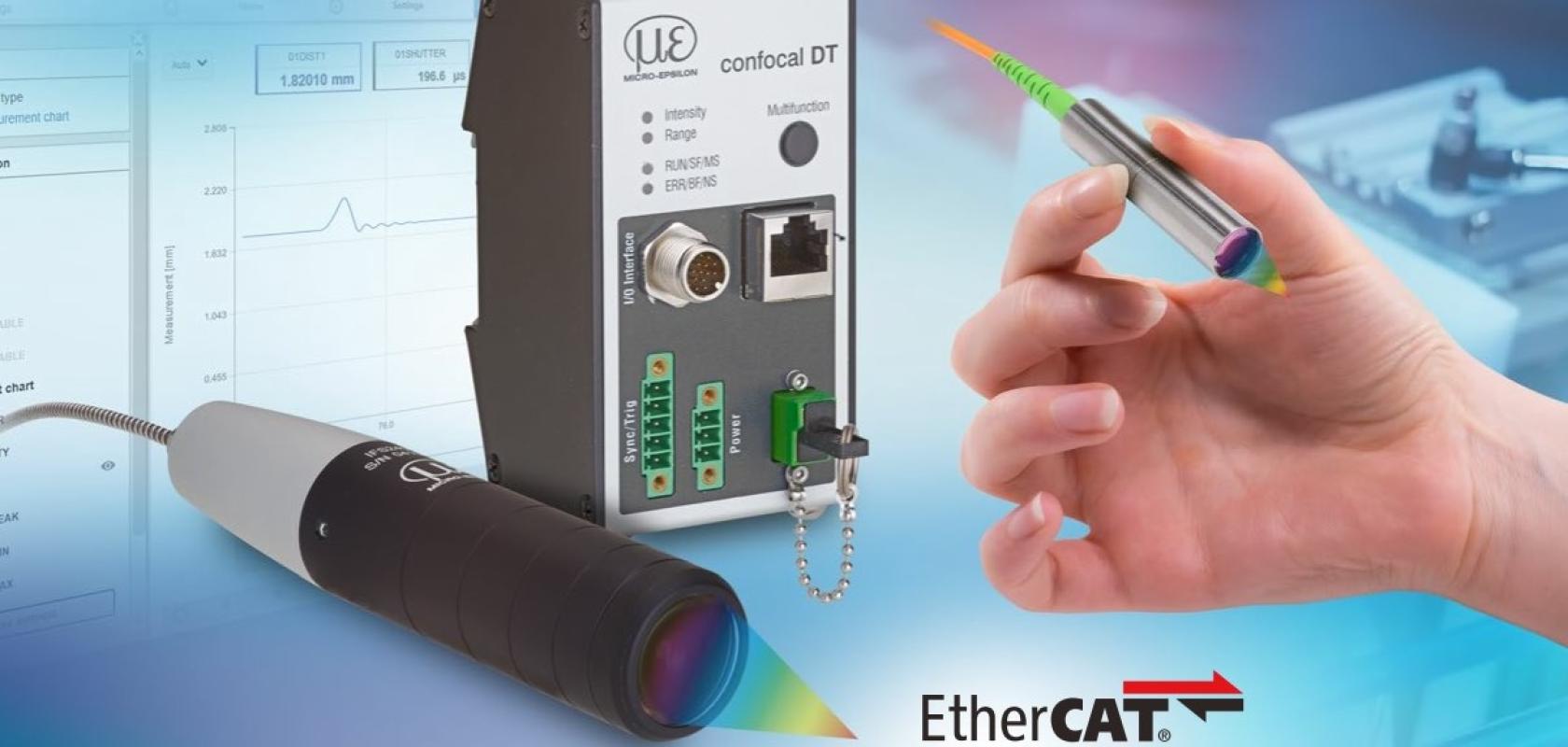 Precision sensor manufacturer Micro-Epsilon has released a new confocal measuring system, the ISF2404.
The system includes a confocal sensor, available with measuring ranges of 1,2,3 and 6mm, and a controller that can measure displacement and distance, as well as the thickness of single-layer transparent materials, the firm says. 
The controller features an adjustable measuring rate of up to 8kHz and sub-micrometre resolution down to 12nm. The active exposure regulation of the CCD line enables high-speed measurements on difficult changing surfaces. 
The IFD2411 system is suitable for a wide range of measurement tasks and applications, such as semiconductor wafer positioning and acid height inspection; displacement and distance measurements in 3D printing machines; testing of electronic components (pins) and paint thickness of printed circuit boards; thickness measurement of flat glass and container glass; and quality control of smartphone glass. 
The confocal controller houses an Industrial Ethernet interface (EtherCAT), which simplifies integration with PLCs and enables real-time measurement data without time delays and reduced installation effort, Micro-Epsilon says. The controller also provides RS422 and analogue output, as well as one encoder input channel as standard. In addition, integrated DIN rail mounting enables rapid installation in control cabinets.  
The sensor can be customised to boot in EtherCAT mode, the default, or Ethernet mode, where it can then be controlled via the intuitive web interface. Settings made are stored and applied directly to the EtherCAT mode on the next boot process to simplify set-up.