The Photonics100: Mayur Kumar Chhipa Q&A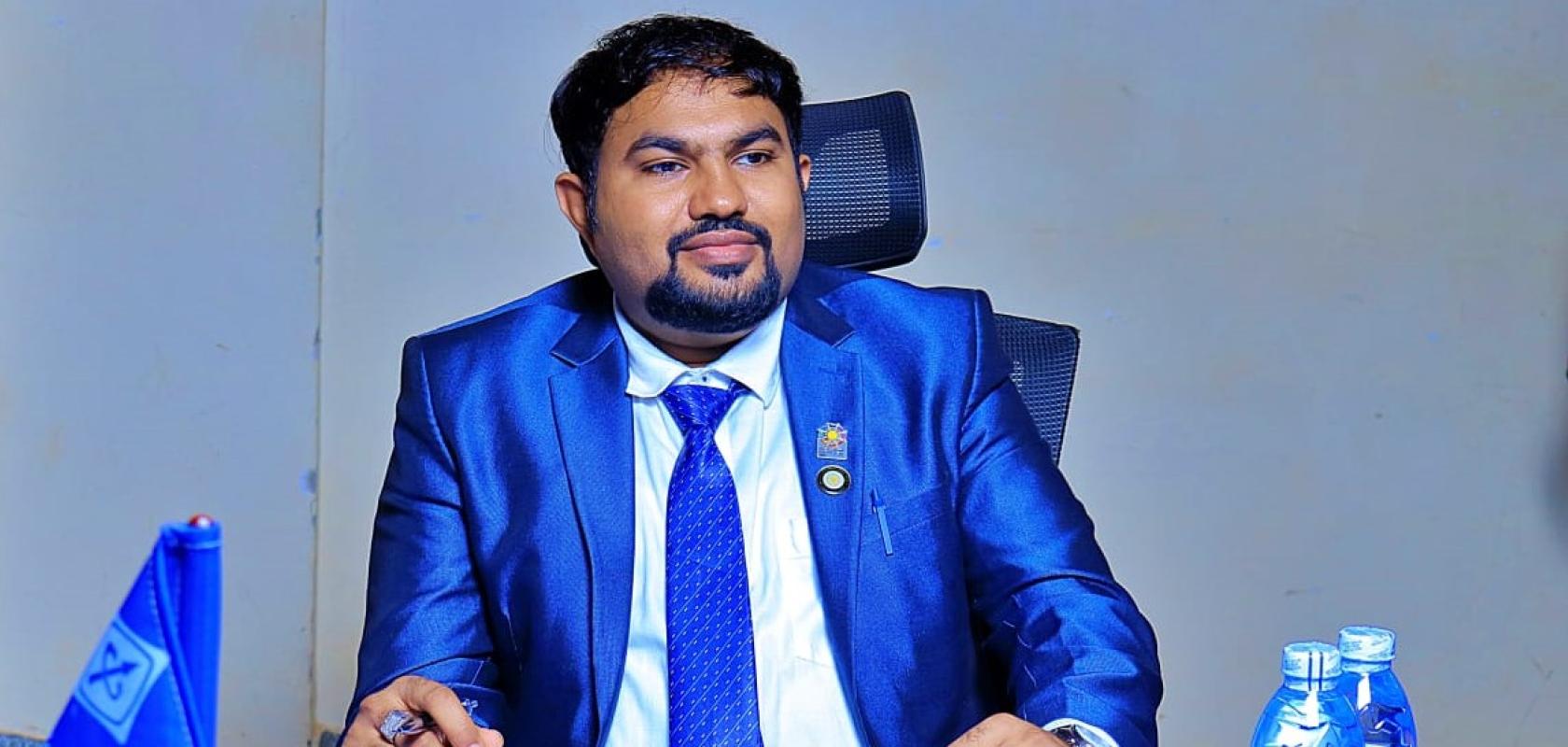 Mayur Kumar Chhipa, lecturer and electronics and communication engineering coordinator at Isbat University, Uganda
Electro Optics talks to previous honoree of The Photonics100  Mayur Kumar Chhipa, a lecturer and electronics and communication engineering coordinator at Isbat University, Uganda, about his work.
What is the next big thing in your area of photonics research?
The industry is witnessing a shift from passive optical networks (PON) to active optical networks (AON). PON technology utilises optical splitters to separate light signals of different wavelengths as they are transmitted through the network. AON, on the other hand, utilises electrical switching equipment like routers, switch aggregators, amplifiers and repeaters, for signal distribution, management, and delivery. The next technology is going to be photonic integrated circuits for optical networks. In addition to expanding the number of potential applications, night vision, optics, brain imaging and photonics sensors can also take laser performance to a new level.
What do you think the biggest challenges in your area will be over the next year?
Photonic circuit modelling and analysis capable of addressing the unique characteristics of photonic components. Photonic circuit modelling is a challenge, particularly since there isn't a widely accepted simulation tool for modelling and simulating complicated optical signals. Compared to an electrical signal, an optical signal is bidirectional and multi-mode, and a simulator needs to be able to handle both amplitude and phase. Simulation in both the frequency- and time domain is also required. Photonic structures require smooth bends and curves not used in electronic IC design. 
What is the biggest personal challenge you have overcome?
There are several: designing and analysing optical channel drop filters for optical communication networks using photonics technology; designing and analysing an all-optical ultra-compact micro-ring resonator-based optical switch; realising all-optical logic gates using a single design of 2D photonic band gap structure by square ring resonator and ultra-compact optical encoder with improved data rate; integrating the newly designed passive devices for wavelength-division-multiplexing (WDM) based applications in the photonic integrated circuits.
What advice would you give to someone embarking on a career in photonics research?
Photonics is a fascinating field to conduct cutting-edge research or build world-changing products. Someone interested in starting a career in photonics may also discover a role that's right for them in optical engineering. If someone wants to begin a career in photonics, they should consider becoming a photonics engineer. This is a broad title that encompasses many different specialisations. Specific job duties vary from industry to industry, but responsibilities that apply to most photonics engineering roles include designing photonics equipment such as optical fibres and analysing the performance of existing photonics materials and machines.
Who has been the biggest help to you in your career?
My Masters and PhD Supervisors, Mr Lalit Kumar Dusad and Dr B.T.P. Madhav, who encouraged me to work in this area of photonics. There are also various people from the industry who motivated me to work in this domain: Mr Carlos Lee, Director General of the European Photonics Industry Consortium, Dr Jose Pozo, CTO of Optica, John Dudley, Professor of Physics at the University Bourgogne Franche-Comté working at the joint University-CNRS research Institute FEMTO-ST in Besançon, France, Professor Naresh Chand and Ms Lisa Sandt from the IEEE Photonic Society, Professor S.K. Varshney from IIT Kharagpur, India, and Professor T.Srinivas at IISc in India.
Who, in your opinion, are the up-and-coming R&D 'rock stars' in your area or organisation?
Synopsys Photonic Solutions, OptiWave, Icon Photonics, PhotonDelta, ThorLabs, Eblana-Photonics, Toptica Photonics, Hamamatsu, Lionix-international, Rockley Photonics, Ligentec, and VLC Photonics.
You can make your nomination for The Photonics100 2024 here.