Toptica moves into high-power fibre laser and amplifier market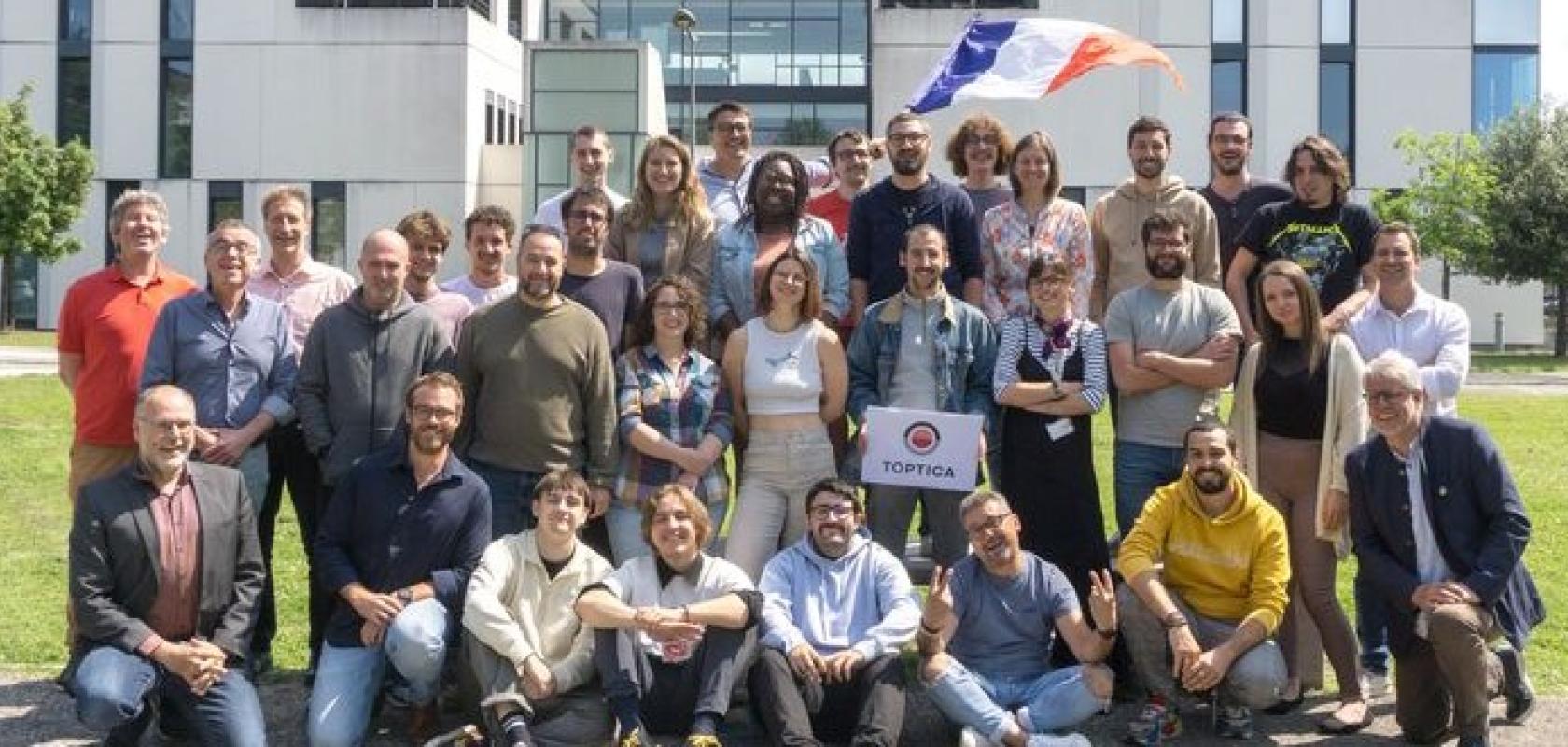 Toptica Photonics SAS employees in front of their premises in Pessac/Bordeaux together with Toptica Photonics AG's executive board. (Image: Toptica Photonics)
Toptica AG has acquired Azurlight Systems to form Toptica Photonics SAS, marking the firm's expansion into the high-powered fibre laser and amplifier market. 
The acquisition will expand Toptica's laser product line for quantum technologies, biophotonics and material inspection, to establish an even stronger European position in these markets, the firm says. 
Toptica's products are already used in industry and fundamental scientific research. The combination of diode lasers, lowest-noise fibre amplifiers, and frequency conversion technology opens individual solutions ranging from low to high power and from ultraviolet to infrared wavelengths, the firm says, adding that many applications will benefit from complete solutions that meet industry standards.
Located in Bordeaux, France, Toptica Photonics SAS also will become the French hub of the Toptica group, which the firm says demonstrates its commitment to the Joint-Lab arrangement with the LP2N Institute of Optics Aquitaine.
Dr Nicholas Traynor, President of Toptica Photonics SAS, said: "We are delighted that we have finally joined Toptica. Our technologies are mutually beneficial, and their combination opens exciting opportunities for the next stage of development of the Toptica group. We identify strongly with the Toptica culture, enjoy adding a French twist to its internationality, and look forward to the years to come."
"High power low-noise cw fibre lasers and amplifiers are a perfect addition to our variety of technologies," added Dr Juergen Stuhler, General Manager of Toptica Photonics SAS and Vice President of Quantum Technologies at Toptica Photonics AG. "Already the direct combination of existing products is a big plus for our customers, especially in quantum technology and industrial metrology applications. For example, we just realised more than 30W cw optical output power at 520nm by combining a 45W ALS-fibre laser at 1,040nm with a DLC SHG pro resonant frequency conversion stage. The great potential that we see in combined product development is fascinating."