Emerging photonics transforms AR/VR, healthcare, quantum and more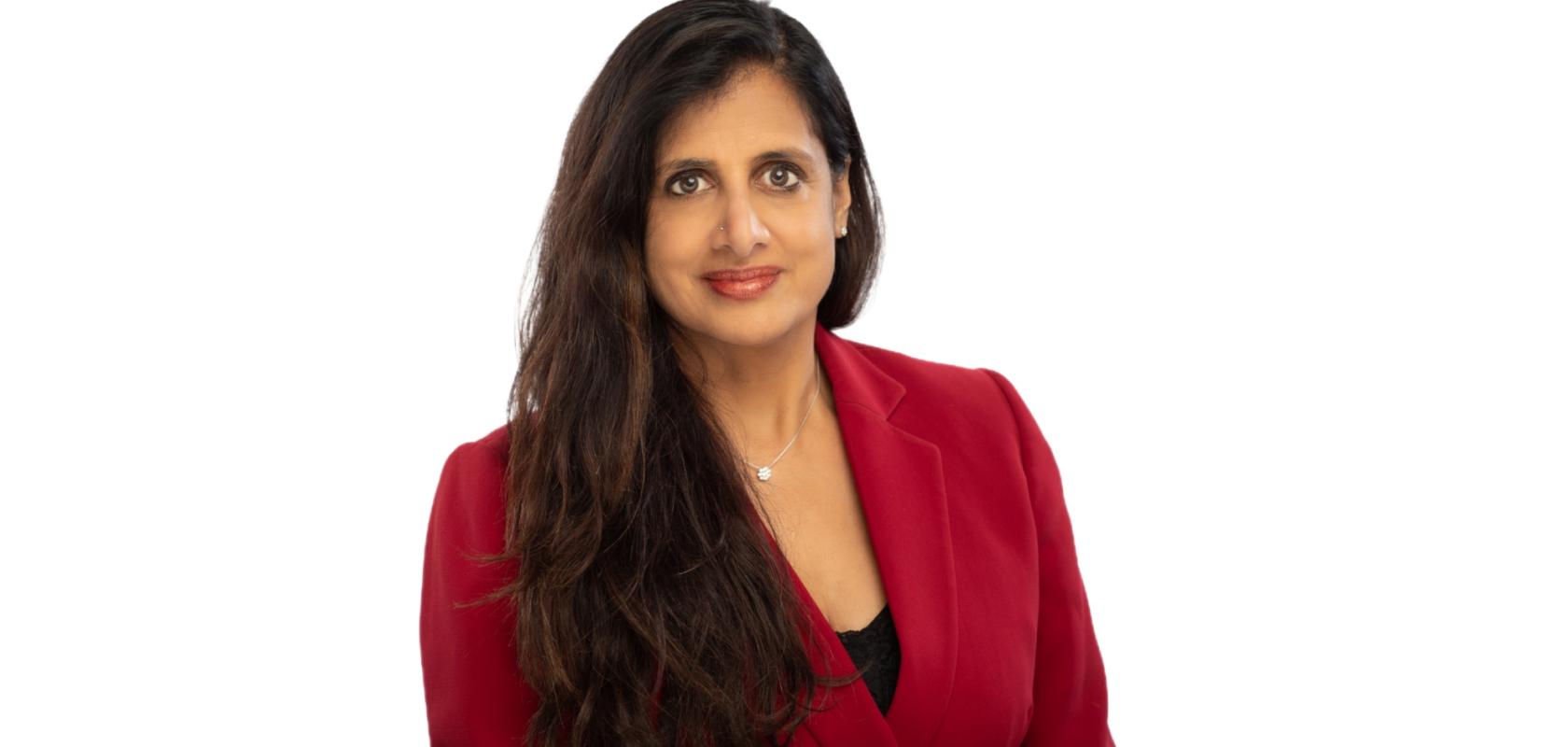 Dr Sujatha Ramanujan, Managing Director of the Luminate accelerator and investment fund in Rochester, USA
Dr Sujatha Ramanujan, Managing Director of the Luminate accelerator and investment fund in Rochester, USA, shares how new photonics tech is impacting industries including agtech, AR & VR, communications, healthcare, material science, unmanned vehicles, and quantum. 
As a champion and leader of Luminate, the startup accelerator for entrepreneurs working on technology enabled by optics, photonics, and imaging (OPI), I'm often asked what's trending today. With more than 60 emerging technology companies from around the world in the accelerator – which are collectively valued at over $640 million – I can attest to the growing application and integration of OPI within more technologies and industry categories.
Photonics-enabled devices are transforming how we drive, view entertainment, access medical care, assess food chains, power our lives through cleaner energy, and protect our land and space. Because of this, the global demand for OPI components is literally exploding. This is causing the OPI ecosystem to rapidly evolve and become more sophisticated and diverse than it has ever been.
Tapping OPI expertise earlier in the development cycle
One noticeable change we're seeing is the need to shore up supply chains and improve collaboration between vendors and entrepreneurs at the very beginning of the discovery process. In fact, we're finding that rich initial support is what more and more startups are looking for when they apply to business accelerators.
Through Luminate's intensive six-month programme, for example, founders get access to a strong OPI community of educators, mentors and potential investors. They can take advantage of specialised labs and technical facilities to further their development. And they can tap into a vast network of supply-chain vendors and manufacturers that are dedicated to working with them to transition their idea past the prototype phase to get their business on the path to commercialisation and initial revenue. For us, this includes the rich R&D capabilities that exist at the Institute of Optics at the University of Rochester, the Chester F. Carlson Center for Imaging Science at the Rochester Institute of Technology, and the New York Photonics Cluster, which offers startups the ability to connect with more than 150 optics and photonics companies about their R&D needs.
In the past, many vendors didn't see the value of working with startups this early on. Without volume orders, the economic and business case didn't look promising on paper. Accelerators and investment funds help reduce this initial risk through their careful selection of cohort companies and by requiring founders and their teams to complete the training and due diligence necessary to really formulate a strong business plan, not just a cool technology. They also are able to group startup needs by technology type to provide vendors and partners with more volume and revenue opportunities.
This opens the door to more collaboration, which is critical to addressing the high level of integration that's needed to put together the building blocks for emerging applications such as autonomous sensing, augmented reality, artificial intelligence, clean tech, and quantum applications. By working more directly with suppliers and vendors at the onset, startup teams can remain focused on technical development while industry partners can provide their expertise to help validate the scalability and profitability of the technology, as well as improve its optimisation and performance potential.
Addressing semiconductor chip design needs
It's true that it takes a village to launch a new business! We're seeing that play out in so many different ways. Late last year, Luminate formed a strategic partnership with Silicon Catalyst, the world's only incubator and accelerator focused on semiconductor solutions. Our two organisations are working closely together now to recruit the most innovative startups for concurrent participation in our accelerator programmes. This is helping us to expand the support ecosystem for founders who require semiconductor chip design as a part of their solutions to reduce the cost and complexity of development and speed to market.
We witnessed this value first-hand after each of our accelerators supported Owl Autonomous Imaging. The early-stage company joined Silicon Catalyst's 24-month accelerator in 2018 and was later accepted into Luminate in 2021. In order to deliver the first monocular 3D thermal ranging solution to the autonomous vehicle industry, its team needed to integrate optics and imaging with machine learning and silicon chip design. By leveraging each of our strategic and in-kind partners, financiers, advisors, and mentors, Owl was able to execute on a very aggressive schedule for chip-level development while, at the same time, build a complete imaging automotive-grade system solution. This changed the development trajectory for Owl's ground-breaking technology.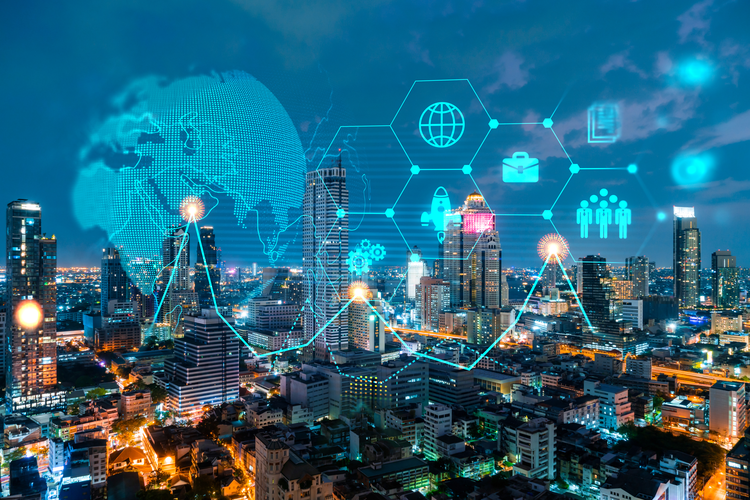 Photonics-enabled devices are transforming how we drive, view entertainment, access medical care, assess food chains, power our lives through cleaner energy, and protect our land and space, Ramanujan says. (Image: Shutterstock)
We're hopeful that Swave Photonics, developers of the world's first spatial light modulator for true digital holography, and Oculi, makers of a novel vision technology aimed at powering "Smart Anything" will experience similar benefits and results as the two startups currently in our joint programming.
Solving real-world limitations
Another trend we're seeing in emerging OPI-enabled technologies is the ability to transcend what was ever thought possible – both from what the solution offers and when or where it can be implemented.
Several of the companies in Luminate's latest cohort are harnessing optics technology to improve healthcare. For instance, QART Medical, an Israeli startup, aims to empower embryologists to dramatically improve IVF success rates by improving sperm cell selection. Berlin-based Quantune is transforming the 'molecular fingerprint region' to allow continuous, non-invasive monitoring of molecular biomarkers, and Clear, a pioneering vision technology company, is on its way to revolutionising global eyecare with 24/7 access to fast, accurate virtual eye testing. This includes regular vision checks and connections to your eye doctor from any digital device.
OPI technology is also infiltrating agtech to help create a more sustainable approach. AquaRealTime's AlgaeTracker protects our greatest resource – water – with an early warning system for Harmful Algae Blooms (HABs) and water pollutants. Emgenisys, coming out of Texas, USA, is improving the pregnancy outcomes of assisted reproductive techniques that are used on livestock through non-invasive analysis of embryo morphokinetic activity. It's also exploring the technology's potential impact on saving endangered species, starting with Grevy Zebras. And Nordetect is taking real-time soil and water nutrient analysis out of the lab and into farm fields to enable smarter farming – in minutes rather than days.
The AR/VR market also continues to be a top target for OPI startups. Chicago-based NanoPattern Technologies is commercialising a patented chemistry and ink that enables display manufacturers to make more sustainable high-resolution screens for smartphones, wearables and AR/VR applications at a much lower cost. Swave Photonics' Holographic eXtended Reality (HXR) technology will meet the needs brought on by the rapid emergence of the metaverse to improve how people interact with others, objects and places within the 3D world.
Getting technologies and teams ready for manufacturing
Perhaps the most vulnerable stage in bringing novel technologies such as these to market is the manufacturing phase. Because startups often underestimate the cost and time it will take to get initial products to market, this phase can be the "valley of death" for a new business.
In the entrepreneurial support community, we're seeing an effort to develop new programming to help startups de-risk the manufacturing process. NextCorps, which created and administers Luminate, for example, has developed an accelerator that is helping startups reduce the risk, waste, and cost associated when moving a hardware product from prototype into mass production. The NextCorps Manufacturing Accelerator is sponsored by the U.S. Department of Commerce's National Institute of Standards and Technology (NIST) and the New York State Division of Science, Technology, & Innovation (NYSTAR).
Entrepreneurs begin their work by assessing where their business is along the nine Manufacturing Readiness Levels (MRLs). During the accelerator's several month programme, they tour manufacturing facilities to gain an understanding of the process, they create important documents (including Bill of Materials, Bill of Process, and quality and certification plans), they identify potential suppliers, connect with grant and funding opportunities, and leave with a 12-month roadmap that's customised to their technology and business needs.
The benefits of this activity are many. First, in using MRLs, it provides a universal language and system for entrepreneurs and contract manufacturers to use to move through the required steps to eliminate surprises. Second, it helps to identify and bridge gaps that might exist between each other and other support organisations to speed up the time to commercial-product availability. Third, it enables manufacturers to work concurrently with inventors to adapt their facilities and processes to remain competitive and able to satisfy the evolving production needs brought on by emerging technologies.
Finally, it fuels job creation and economic growth, for the startup, the manufacturers, and the OPI industry. Based on our research, there's only a handful of programmes such as this that exist today. We're working now to bring this value to more entrepreneurs outside of our formal Manufacturing Accelerator boot camps and programming through an online platform that offers the resources for teams to assess their readiness and go through MRL steps at their own pace. You can check this out at learn2manufacture.org.
In looking at these trends, it's clear that the opportunity for more industry-wide collaboration is growing. By working together, we can enhance the R&D, education and manufacturing support we provide to those who are well on their way to bringing more innovative ideas to life.