UK photonics industry to hit £17B by 2024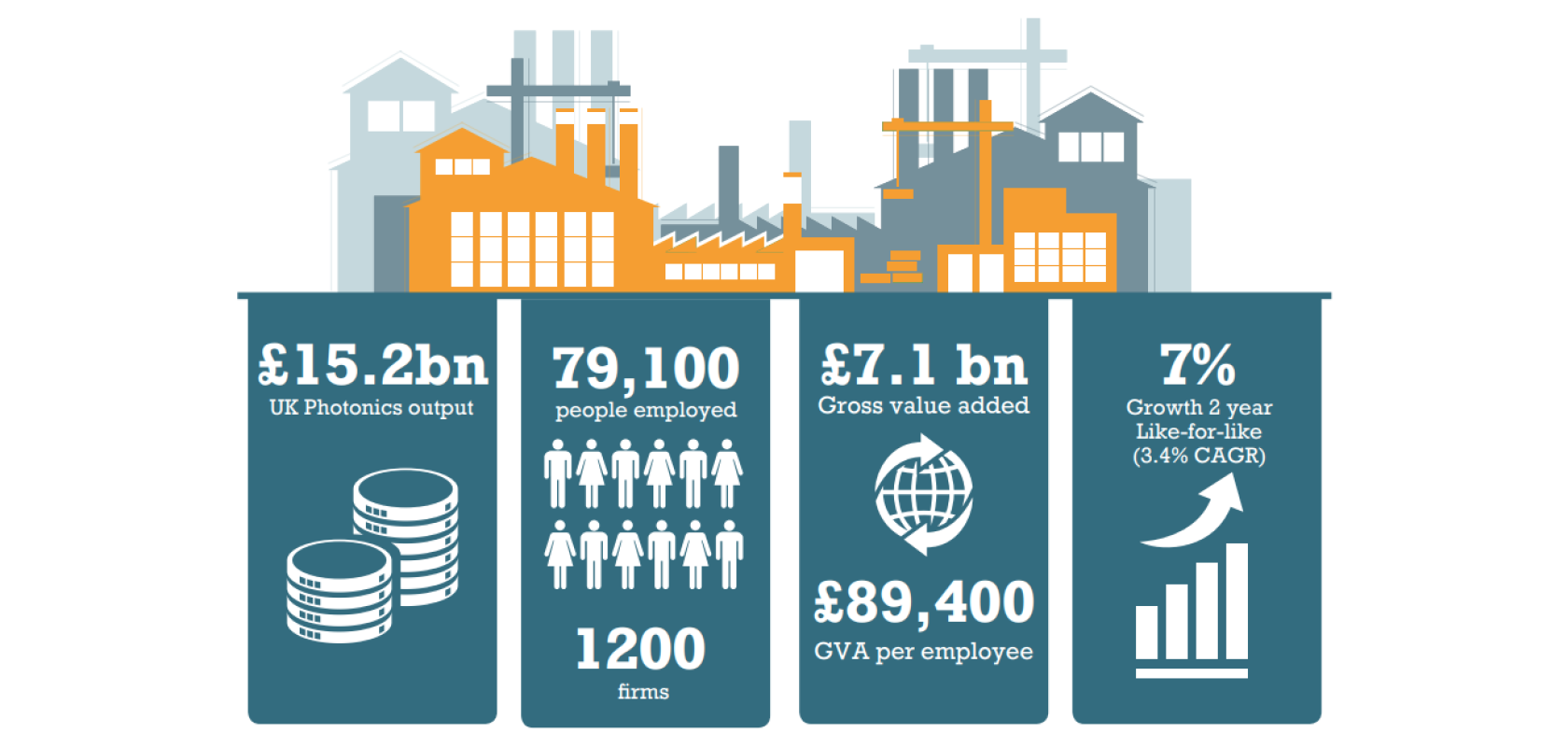 The UK photonics industry is set to grow to over £17 billion by 2024 and £50 billion by 2035, a new report from the UK Photonics Leadership Group (PLG) has revealed.
The industry is currently worth £15.2 billion, the report says, following a profit growth of 9% over the past two years.
The impressive growth projection has been attributed to current increasing demand across the agriculture, health, communications, defence, satellites, and manufacturing industries, as well as increasing commercialisation of quantum products.
The industry has also seen an employment increase of 3.2%, with 79,100 people now employed across UK photonics. PLG says that due to strong profit growth, the gross value added (GVA) into the economy per employee has increased to £89,400 per job, while the total GVA has expanded to £7.1 billion.
Citing additional reasons for the growth, PLG says the UK government's Innovation strategy has helped the photonics industry to survive recent global challenges – with the average company having participated in six Innovate UK collaborative projects over the last two decades – while other industries have shrunk. 
The report goes on to say that photonics now employs as many people in the UK as automotive or aerospace manufacturing, and more than double the number employed in pharmaceutical, steel, or chemical production.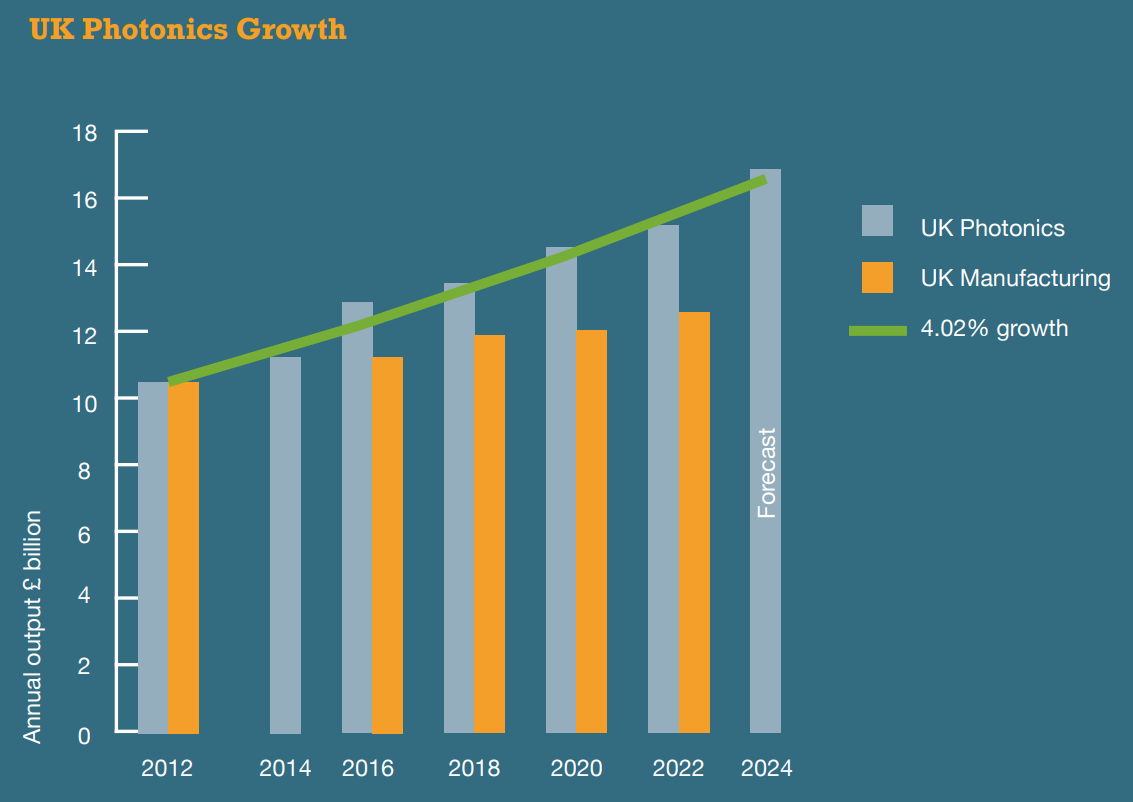 Growth predictions based on the fiscal data of 924 companies
PLG also revealed that 50% of UK photonics companies invest over 10% of their turnover into research and development, according to the latest industry survey, and are expected to increase their investment further over the next two years. 
"Growing in tough times shows how essential photonics innovation is to meeting the modern challenges faced by society," said PLG Chief Executive Dr John Lincoln. "With a vital role in improving sustainability and reaching net-zero, as well as being both a user and enabler of semiconductor production, means the outlook for photonics remains strong"
Images: Photonics Leadership Group