February 2023 Photonics Technology Roundup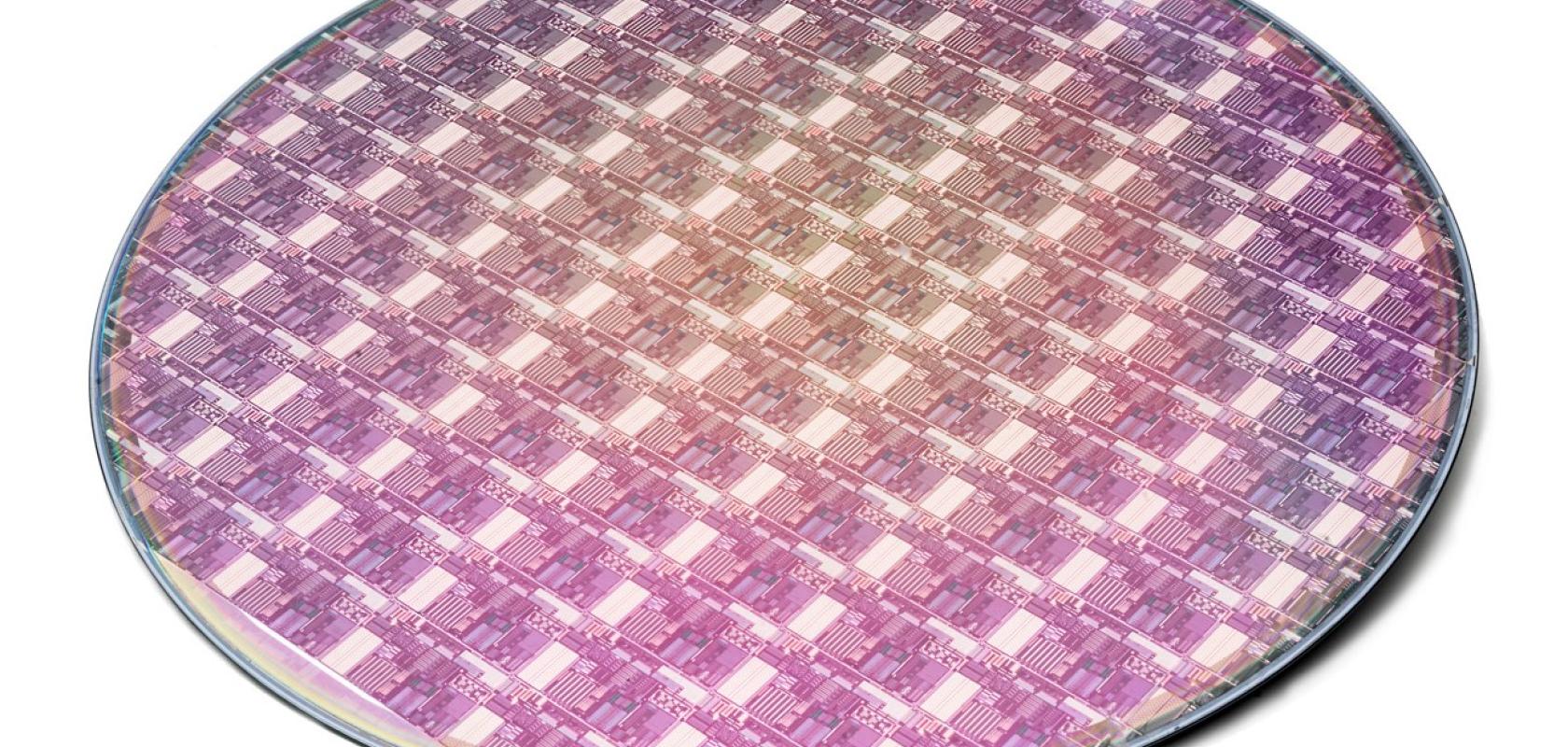 Imec integrates high-quality SiN waveguide technology with silicon photonics 
Belgian research institute Imec has demonstrated co-integration of its silicon nitride waveguide technology with its 'iSiPP' silicon photonics platform – without performance degradation of the high-bandwidth active devices. Such integration will deliver low propagation loss, accurate optical phase control, low-loss light coupling, lower thermal variation, and better power handling to silicon photonics integrated circuits (PIC). 
The new capability will enable the synthesis of high-quality wavelength-selective devices and other optical passive functions, meeting market demands for optical transceivers for datacom, lidar, and other applications. The iSiPP platform is available to industrial partners.
"We are excited to have achieved this major upgrade of our silicon photonics platform," remarked Philippe Absil, vice president at Imec. "The ability to co-integrate high-quality SiN devices with our baseline technology is important to broaden our offering to our partners who can now consider system simplification with single PIC solutions to combine active and SiN passive functions."
Fraunhofer FEP develops organic-on-silicon photonics platform using industrially OLED-on-silicon technology
Scientists at Fraunhofer FEP have developed an advanced, universal organic-on-silicon photonics platform using industrially mature OLED-on-silicon technology, which could enable new generations of microdisplays and image sensors with organic photodiodes for a wide range of applications, e.g. in smart AR, VR or MR systems or other wearables and data glasses. Using on-chip signal processing, such microdisplays and sensors could be integrated on a single chip in a standardised, cost-effective way.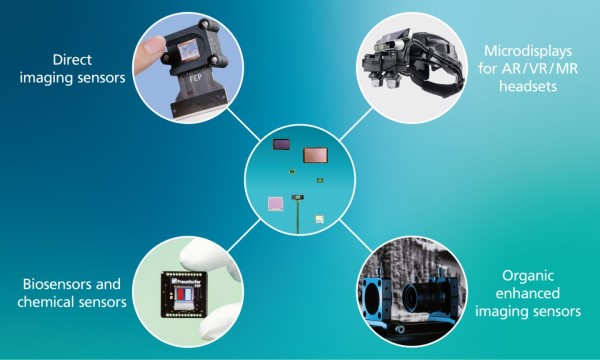 The technical capabilities of the platform have so far been demonstrated in three application scenarios. The first is an image sensor using a stacked approach of an OPD frontplane on a CMOS backplane for an extended spectral range. The result is an SVGA image sensor (resolution 800 × 600 pixels) with an active area of 12.8 × 9.6 mm², an image sensor size of 15.5mm and a pixel size of 16 × 16 µm². The second scenario was three application-specific microdisplay modifications realised using different OLED frontplanes with a universal 720p CMOS backplane. An RGBW version, a two-colour RGRG version, and a monochrome version were developed, demonstrating the platform's potential of delivering microdisplays with increased brightness and resolution. The last scenario demonstrated was in the field of chemical sensing. Here the OLED was used as an excitation light source and an integrated optical phosphorescence oxygen sensor was realised.
Cambridge Mechatronics SMA OIS actuator to feature in Huawei Mate 50 Pro
Cambridge Mechatronics' "8-wire" Shape Memory Alloy (SMA) optical image stabilisation (OIS) actuator has been selected to enable Optical Image Stabilisation in the Huawei's new flagship handsets: Huawei Mate 50 Pro and Porsche Design Huawei Mate 50 RS.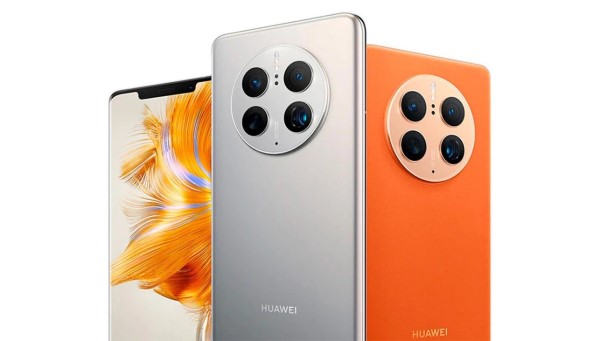 The Mate 50 Pro's triple camera system features a 50MP main camera with a variable aperture which can adjust between f/1.4 and f/4. This design attaches the variable aperture mechanism to the lens itself, improving the light capturing capability of the camera. This added feature means that the OIS actuator has more work to do to drive the heavier mass. A major advantage of SMA actuators is their inherently higher force, ideal for handling heavier loads like this one. 
The Mate 50 Pro & Mate 50 RS are the first handsets on the market to use Cambridge Mechatronics' new "8-wire" actuator design, which fully integrates OIS and autofocus functionality in a single actuator, enabling high stabilisation performance in a simpler, more compact and more cost effective design.
Optimax launches new low-cost HD Borescope from Hawkeye, offering 90° side 0° forward viewing
The new Hawkeye HD Q2, distributed by Optimax, offers great flexibility and switches seamlessly between straight ahead and side viewing at the flick of a switch. This standard dual-view capacity reduces setup time and initial investment, as only one, rather than two scopes are required for both viewing angles. The new borescope works straight out of the box for a wide range of applications, with improved articulation to aid inspection for applications where tiny diameters or small cavities leave little room for movement.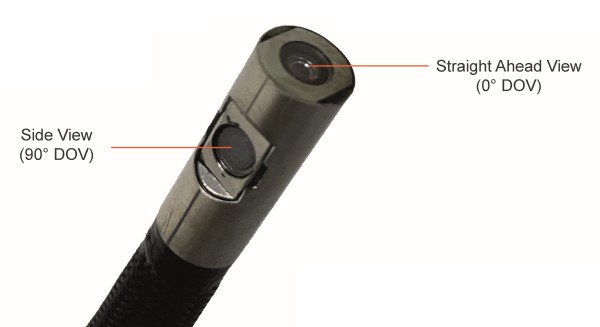 Pete Clements, MD at Optimax, says "The demand for efficiency in all areas of production and inspection increases annually. Traditionally good quality videoscopes were expensive, to both buy and repair, with very little configurability – many individual scopes were required for complex inspection tasks. Skilled staff resources are scarce and so easy-to-use, rugged products in this sector are essential for the modern inspection lab or shop floor. The Hawkeye HD Q2 Video Borescope offers a faster return on investment, complete flexibility and faster inspection cycle time".
Hamamatsu Photonics introduces "World's largest" 8-inch pixel array detector 
Hamamatsu Photonics has designed and developed an 8-inch pixel array detector for the CMS experimental apparatus of the High Luminosity Large Hadron Collider (HL-LHC).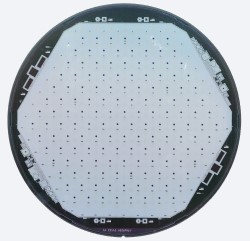 It is the world's largest photodiode with high radiation resistance among photodiode detectors used in high-energy physics, according to the firm. These features are expected to contribute to new research including more precise measurements of the Higgs boson properties, as well as the search for dark matter. Hamamatsu has commenced full-scale supply of the 8-inch pixel array detector.
STMicroelectronics expands STM32 family of advanced microcontrollers
STMicroelectronics has expanded its STM32 family of advanced microcontrollers (MCUs) with extra STM32U5 devices that raise performance while squeezing power consumption for longer runtimes and energy efficiency. The STM32U5 has also received NIST embedded random-number entropy source certification – the industry's first to receive this endorsement, according to the firm.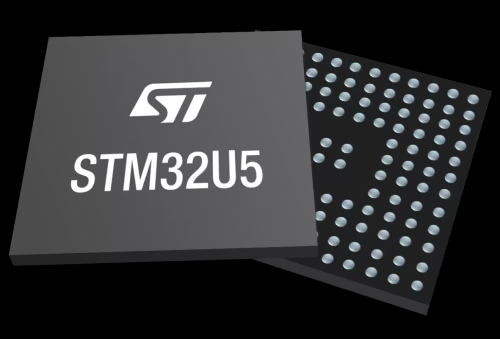 The new MCUs extend the range of code and data storage to 128KB Flash for cost-sensitive applications, while also adding high-density versions for complex applications and sophisticated smartphone-like user interfaces. Among these, the STM32U59x/5Ax with 4MB Flash and 2.5MB SRAM, has the largest on-chip memory of any STM32 MCU to date, says STM.
The new MCUs enhance embedded components such as environmental sensors, industrial actuators, building automation systems, smart appliances, wearable devices, eMobility controls, and others, especially in remote, difficult to access locations. As billions of such devices are being deployed worldwide for smart living and working, ST's new MCUs accelerate progress by boosting performance, enhancing energy efficiency, and strengthening cybersecurity.
Spectrolight launches fully tunable light source for wide range of photonics applications
Spectrolight has developed a fully tunable light source: the Tunable Laser System. This all-in-one tunable light source enables precise selection of a broad spectral range between 410-1,650nm and easy bandwidth adjustment between 3-15nm. 
This Plug&Play system consists of a powerful picosecond pulsed supercontinuum laser light source, a tunable bandpass filter (FWS-Poly), a mounting base for the filter, full software installed on a laptop, and all necessary linker accessories. It requires no alignments or adjustments allowing instant application.

The Tunable Laser System can be widely applied to fields such as fluorescence microscopy, hyperspectral imaging, Raman imaging, time-resolved spectroscopy, medical diagnostics (in vivo, vitro, wearable), medical imaging, life science instrumentation, semiconductor fabrication, machine vision, and laboratory research, etc.
Its specs include: Total power > 8 W | Pulse modulation availability 10kHz - 80MHz (adjustable) | Output pulse width ~ 200ps/~20ps | Tunable spectral wavelength range 410-1,650nm | Quick and easy software controlled wavelength tuning | Software bandwidth adjustment (FWHM 3-15nm) | Clear and unfractured beam | Up to 100mW output power per band (wavelength dependent).
PG&O introduced Opal Diffusers for applications needing uniform white light is needed
Precision Glass & Optics has introduced diffusers made from opal glass, which can be polished to any thickness and/or bonded to any glass substrate. They are fully customisable to any size from 0.059 inches up to approximately 12 inches. 
Custom opal diffusers are useful in applications in which a very uniform white light is needed and when the customer needs to control the amount of diffusion for a specific task. This can be done by changing the overall thickness of the opal; the size and the shape of the part can also be customised.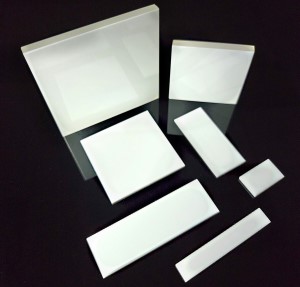 "We are delighted to offer this new capability and product to current and new customers who may need a customised diffusion," said PG&O President Dan Bukaty. "The opal diffusers work better than ground glass diffusers because they are white and very uniform. We can shape the opal glass, or we can glue it to any of our other glass substrates to achieve the exact amount of diffusion without serious loss of lighting efficiency."
Avantes launches Pacto spectrometer
The new Pacto spectrometer from Avantes is a versatile and powerful device suited to applications ranging from in-line quality control in fruit sorting, to blood analysis in the medical field.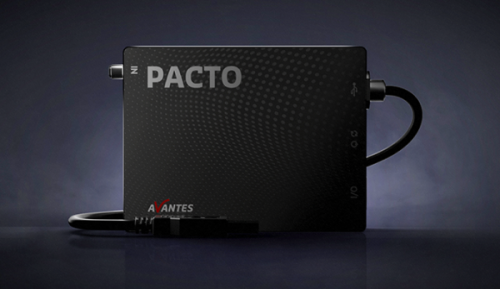 The Pacto is available in multiple configurations, each designed to accommodate specific applications and requirements. No matter which configuration is chosen, users can expect excellent optical characteristics, a strong signal-to-noise ratio, and an overall high-end performance at a fast speed. 
Using different gratings and slits, the performance of the Pacto can be tailored to a wide range of different applications. Additionally, the new system has the option to choose from different communication protocols, further enhancing its versatility.
Pilot Photonics introduces narrow linewidth tunable laser
Pilot Photonics has developed a widely tunable laser module, which, according to the firm, is the only commercially available tunable laser that offers the elusive combination of nanosecond switching and narrow linewidth.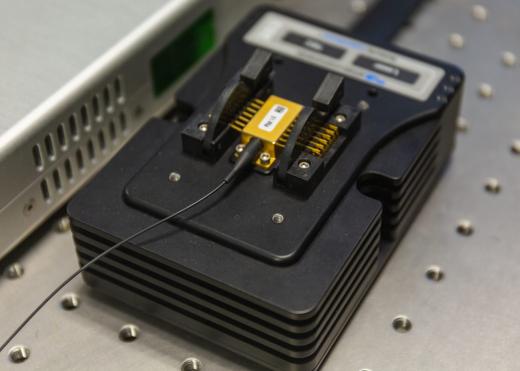 The new laser is based on a monolithic InP chip fabricated on an active-passive platform. Electro-optic tuning with reverse-voltage bias of tuning sections allows mA-order dark currents and facilitates nanosecond switching speeds with low power dissipation.
It offers more than 30nm of wavelength tuning range in either the C-band or the O-band, and a linewidth of 150kHz. Currently available in a 14-pin butterfly package or integrated into an OEM or laboratory instrument form-factor module, the company is also developing a nano-iTLA module for high volume applications.
Coherent launches 905nm pulsed triple-junction edge-emitting lasers for lidar
Coherent has introduced 905nm triple-junction edge-emitting semiconductor lasers for lidar applications. The lasers emit up to 100W of optical power in nanosecond pulses and are qualified to the stringent JEDEC JESD22-A10x standard for industrial applications.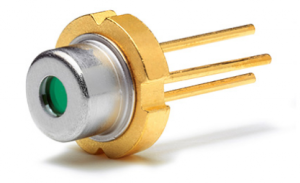 Built in a robust and hermetically sealed TO-56 package, the triple-junction lasers emit three times the optical power per chip area compared with single-junction devices, resulting in powers of up to 100W at 40A pulsed operation. They enable direct time-of-flight lidar systems in a wide variety of mission-critical robots exposed to challenging environments.
Applications include warehouse logistics, consumer appliances, last-mile delivery, crop harvesting, land surveying, and safety monitoring.
Lumibird introduces two new diode-pumped Nd:YAG lasers
Lumibird has introduced two new diode-pumped Nd:YAG lasers, Shrike, a Merion MW HP.
Shrike is capable of reaching an energy of 130mJ at 1,064 nm, powered by a simple 24V power supply and integrated into an ultra-compact package.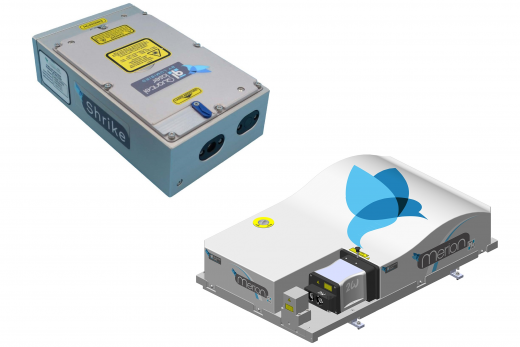 This laser benefits from excellent optical specifications, embedded electronics in the laser head and a sealed (IP66), vibration-tested (MIL-STD-810H) structure that adapts to the most extreme environments.
Merion MW HP leverages the technology bricks developed for the Merion MW series, combined in an "oscillator amplifier" configuration. It is capable of reaching up to 100W at 1,064nm. This laser benefits from plug and play harmonic generators, automatic phase-matching, and detachable cables and coolant lines. The optical specifications offer best-in-class beam qualities, both spatial and temporal, according to Lumibird.
Symetrie launches ultra-compact hexapod
Symetrie has introduced Solano, a new ultra-compact hexapod measuring 104mm height and 120mm in diameter, for precision positioning applications.
Designed to position up to 5kg payloads, Solano offers exceptional speed of 30mm/s and 20°/s thanks to its direct drive brushless motors.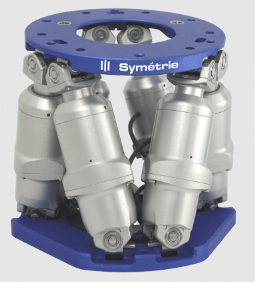 The hexapod guarantees resolutions of 0.1µm and 2.5µrad, and has a travel range up to ±18mm in translation and ±21° in rotation. It works in any orientation.
Solano is equipped with absolute encoders, providing great ease of use. It prevents the need to go through undesirable motion resultant of the homing when starting the system, as the hexapod's position is immediately known.
The hexapod is delivered with a high-performance controller and a software interface compatible with LabVIEW, EPICS, SPEC, TANGO or C. Its ergonomic software enables virtual configuration of the pivot point and an easily changeable coordinate system.
Want to be featured in our next roundup?
Send your photonics technology news to editor.electro@europascience.com