Intel to buy autonomous driving firm Mobileye for $15.4 billion
Intel is to purchase autonomous vehicle firm Mobileye for $15.4 billion, in order to and position itself as a leading technology provider in the autonomous vehicle market.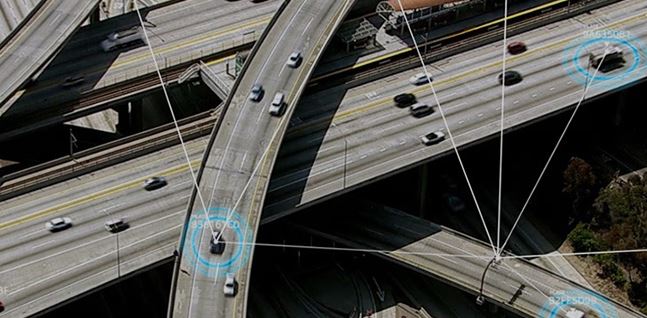 Credit: Intel
Mobileye supplies technology that supports the three pillars of autonomous driving – sensing, mapping, and driving policy. Intel estimates the vehicle systems, data and services market opportunity to be up to $70 billion by 2030. 
With more than 25 partnerships with car manufacturers such BMW, Mobileye has a production launch planned for 2021, in addition to a launch of 'turnkey' system for 2019 with customer OEMs, as a result of a partnership with the Tier-1 supplier Delphi.
Under the terms of the acquisition, a subsidiary of Intel will commence a tender offer to acquire all of the issued and outstanding ordinary shares of Mobileye for $63.54 per share in cash, representing a fully-diluted equity value of approximately $15.3 billion and an enterprise value of $14.7 billion.
Mobileye's vision safety technology for ADAS is deployed on more than 15 million vehicles and, over the next several years as more stringent safety regulations are implemented in major markets, it is expected that the percentage of newly-produced vehicles that include ADAS will increase. 
Building on ADAS products like automatic emergency braking and lane keeping assistance Mobileye is now using the latest techniques in artificial intelligence and deep learning to deploy 360-degree surround-view mono-vision sensing; to build high-definition, crowdsourced maps; and to provide vehicles with the computer intelligence required to negotiate complex driving situations. 
Mobileye believes that these technologies, along with important technological inputs developed by its automaker and supplier partners, can eventually result in a world where vehicle injuries and fatalities can be reduced by a very significant amount.
The acquisition will couple technologies from both companies, including Intel's computing and connectivity expertise and Mobileye's computer vision expertise to create automated driving solutions from the cloud through the network to the car.
The transaction extends Intel's strategy to invest in data-intensive market opportunities that build on the company's strengths in computing and connectivity from the cloud, through the network, to the device.