Jenoptik buys 3 companies from Berliner Glas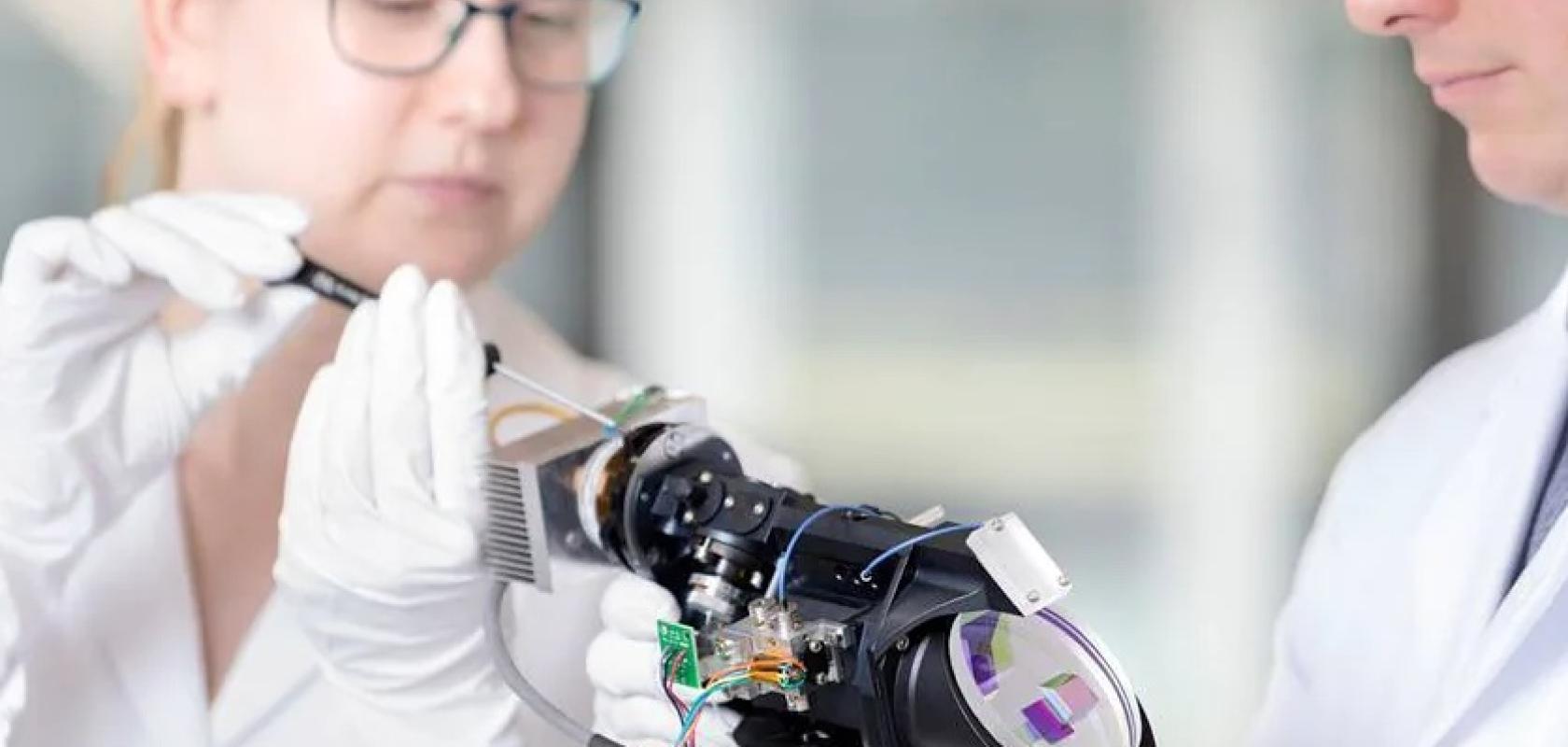 Jenoptik is set to acquire three companies from Berliner Glas, a wholly-owned subsidiary of ASML Holding, for around €300 million – to expand their semiconductor and medical technical businesses. 
The company will acquire a 100 per cent stake in: BG Medical Applications (Berliner Glas Medical), a supplier of custom optical components for the medical technology sector based in Berlin; SwissOptic AG, a manufacturer of optical components and assemblies, primarily for the medical technology, semiconductor, and metrology industries headquartered in Heerbrugg/Switzerland; and Chinese company SwissOptic (Wuhan). 
'With this strategic acquisition we will strengthen our global and fast-growing photonics business by significantly expanding our already strong semiconductor equipment business, and, in particular, our highly attractive medical technology business,' said Stefan Traeger, president and CEO of Jenoptik.
With the purchase price of around €300 million euros, the acquired companies are expected to contribute approximately €130 million in revenue to Jenoptik in 2022. Exact terms of the transaction have not been disclosed.
Berliner Glas Medical and SwissOptic currently employ around 500 people worldwide. The management will continue to act in its current function for Berliner Glas Medical und SwissOptic under the umbrella of the Jenoptik Group.
Semiconductor and medical technology industries
In the medical technology sector, Jenoptik will acquire Berliner Glas Medical's complementary product portfolio in the fields of dentistry (intraoral scanners) and robotic surgery, while at the same time strengthening its ophthalmology and life sciences business through the activities of SwissOptic. The acquisition will enable Jenoptik to approximately double the size of its medical technology business in this end market.
SwissOptic's semiconductor business will further complement Jenoptik's product portfolio, and will enable Jenoptik to offer existing and new customers an even wider range of solutions. Moreover, Jenoptik will deepen its existing business relationship with ASML, one of the key players in the semiconductor industry, as a reliable supplier and strategic partner.
Andreas Nitze, CEO of the Berliner Glas Group, said: 'We are convinced that the combined businesses are well positioned to realize the potential we see for the business and will offer the best environment for its employees.'
Strategically important markets
The acquisition significantly expands Jenoptik's global production network, including modern clean room capacities. The production facilities are located in two photonics centres in Europe (Berlin & Heerbrugg) as well as in China (Wuhan).
By expanding the production network, Jenoptik will be able to better manage capacity use of the individual sites and thus realize additional growth potential. Furthermore, the site in Wuhan will not only provide better access to Asian customers, but will also enable the production of high-quality optical components for the global market.
Increased profitability potential
The acquired companies are expected to contribute approximately 130 million euros in revenue. In the coming years, a revenue growth rate in the low double-digit percentage range with an attractive margin profile is expected.
Jenoptik has identified various areas of potential synergies, which are primarily expected in procurement, research and development, capacity use control, and the expansion of the SwissOptic site in Wuhan.
The acquisition will be financed with existing cash on hand and undrawn credit lines. Even after completion of the acquisition, Jenoptik will continue to have a very healthy balance sheet and a sound financial position.
The transaction will already have a positive effect on Jenoptik's business performance in 2022 (not including PPA effects).
The Jenoptik supervisory board has approved the acquisition, but the transaction is still subject to the approval from the German Federal Cartel Office. Closing is expected for December 2021.