Key conference themes to expect at Photonics West 2023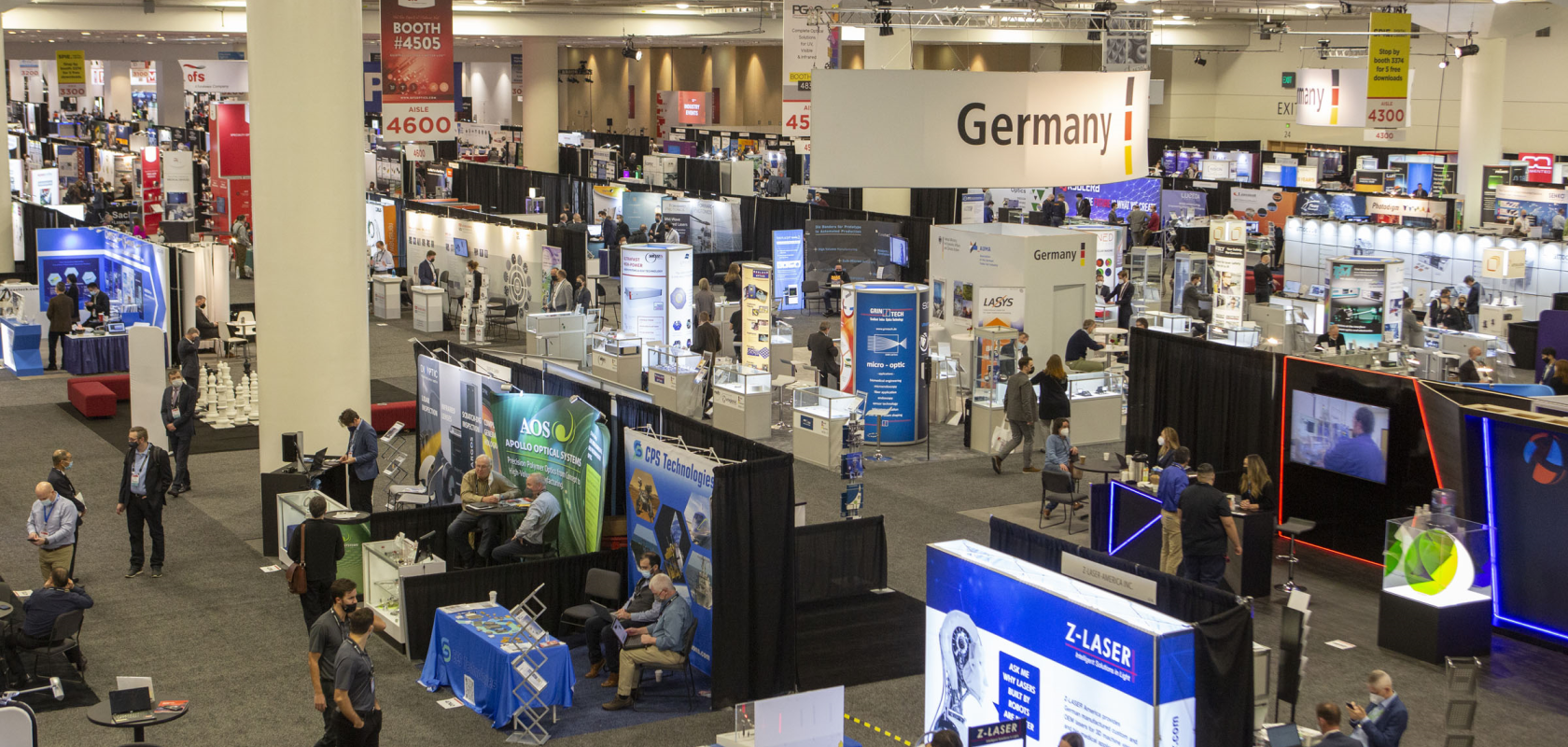 Electro Optics will be in attendance at Photonics West this year, make sure to stop by Booth #5219 to grab our latest issue!
Researchers, innovators, engineers and business leaders from across the globe are just days away from converging on the Moscone Center in San Francisco. Here they will get their annual fill of the latest industry, application and technology developments set to be shown at Photonics West.
Having already shared some of the main technology highlights that can be expected on the exhibition floor of over 1,200 companies this year, we thought we'd delve into the extensive conference programme to share with you some of the key themes we'll be looking out for this year.
MicroLEDs continue gaining momentum
With microLEDs continuing to show great promise for an array of display applications, the technology is attracting increased funding that in turn is leading to faster development and further investment still. It is no surprise then that the technology is receiving plenty of coverage at this year's conference. On Wednesday, for example, in the session MicroLEDs for Consumer Applications, Eric Virey of Yole Intelligence will discuss how MicroLEDs are reaching "escape velocity", thanks to equipment makers now offering microLED-dedicated tools – including those for transfer, inspection, and repair – that are making the technology more economically viable. Virey will be joined by: James Kim of Sundiode, who will discuss the development of vertically stacked multi-junction micro-LED pixels for AR/VR displays; and Matthew Hartensveld of Innovation Semiconductor, who will share how his firm's monolithic material system can fabricate complete micro-LED displays on one wafer using common process steps available in commercial foundries.
3D sensing evolving for consumer technologies
The theme of serving consumer applications continues – also on Wednesday – in another session focusing on 3D Sensing. Sensing is evolving to support future consumer electronics platforms with devices that can detect and emit light at longer wavelengths. This session will cover how InP photonics, as a key enabler of high-speed fibre optic communications, will provide a foundation for new sensing technologies in consumer electronics, healthcare, wearables and autonomous driving platforms.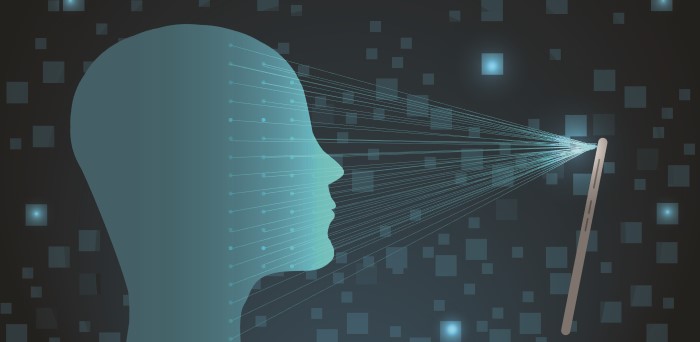 Edge-emitting lasers could soon replace vertical cavity surface emitting lasers in consumer 3D sensing applications. (Image: Shutterstock/Balodann) 
Virey's colleague at Yole Intelligence, Ali Jaffal, will look at how InP edge-emitting lasers (EELs) could potentially replace currently-used GaAs vertical cavity surface emitting lasers (VCSELs) in consumer electronics for 3D sensing applications, while also reviewing the status of the GaAs VCSEL business in years to come. Jaffal will be joined in this session by Mark Furlong, of IQE, who among other topics will review the suitability of MOCVD and MBE techniques to scale InP to meet the anticipated mass production requirements of the consumer market. Meanwhile, Gerald Dahlmann, of Coherent, will provide an overview of the status and emerging trends of the advanced sensing market for consumer electronics.
Wearables penetrate new applications
Photonics-enabled wearable devices are creating a whole new array of opportunities in the field of diagnostics and health monitoring, with the mass adoption of fitness trackers and smart watches being just the beginning. While attending this panel discussion will no doubt provide an excellent overview of the accelerating potential of this innovative application area of photonics, the rest of the conference will play host to a whole range of technical presentations with a plethora of specific examples of wearable photonics diagnostic sensors. Examples include wearable surface-enhanced Raman spectroscopy, wearable diffuse optical tomography and wearable optical sensor arrays.
Addressing the skills gap
The ever-present shortage of skilled engineers and technicians in the photonics industry will be one of the key topics discussed this year, with sessions such as those on Quantum Workforce Development and the AmeriCOM mission sharing the most recent programmes, models and initiatives designed to advance the education and training methods applied to photonics sciences and technologies. Both sessions will feature discussions with panellists representing photonics firms and educational institutions – covering how best to discover talent from other industries while setting the foundations to attract and retain a diverse workforce; or the challenges and opportunities facing the educators and trainers of photonics academia, industry, and nonprofits.
Advances in automotive
From novel lidar solutions to laser/microLED headlamp technologies and holographic heads-up displays, as always Photonics West will play host to a wide array of new photonics-enabled automotive innovations. Wednesday's panel discussion, featuring speakers from Imec, Lithia Motors and Owl Autonomous Imaging, will focus on how the mass adoption of sensors, IoT, and EV technologies – from startups and industry stalwarts alike – is revolutionising the automation and connectivity of the automotive industry.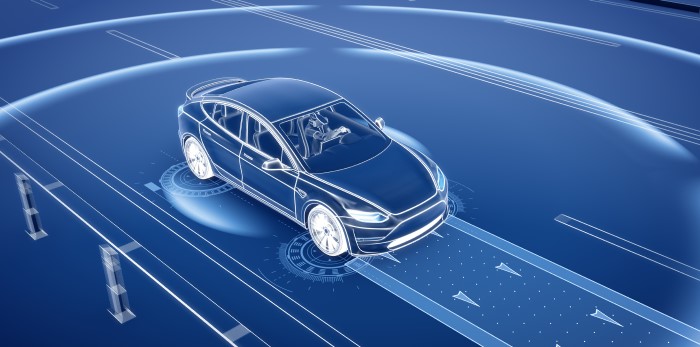 Attendees can expect to learn about the latest sensing solutions for autonomous vehicles at the OPTO conference this year. (Image: Shutterstock/temp-64GTX)
Meanwhile, the OPTO and LASE conferences should be your first port of call for the wide array of technical presentations on everything from the latest advances in laser diodes and hybrid optical coatings boosting automotive lidar, to the laser patterning of cathodes in lithium ion batteries and distorting optical systems for microLED array headlamps.
The Photonics100 out in full force
With 2023's Photonics100 comprising many of the great people who drive innovation in our industry forward, it comes as no surprise to see them in the line up for many of the key events populating this year's conference programme.
On Tuesday, for example, John Lincoln, Chief Executive of the UK's Photonics Leadership Group, will be hosting an Executive Insights Panel in which executives from leading photonics companies will be sharing their thoughts and insights on opportunities and challenges guiding the future of the photonics industry. Ahead of the event Lincoln has shared with Electro Optics that the topics of skills, energy cost, sustainably and the semiconductor/chips acts will be high up on the agenda for this discussion. Meanwhile, in his own Photonics100 profile, he cites opportunities for photonics in enabling a circular economy through the verification of materials, as well as increasing energy generation efficiency in renewables such as solar, and reducing energy consumption in the data economy. With panellist Professor Karin Hinzer, Research Chair in Photonic Devices for Energy at the University of Ottawa, having researched interests including new materials, high efficiency light detectors and solar cells, new electrical grid architectures and power converters, energy generation could indeed be one of the photonics opportunities covered in Tuesday's discussion. With executives of Nikon Research, Jenoptik and MKS Instruments making up the other panellists, we can be sure to hear a range of perspectives covering all corners of photonics technology.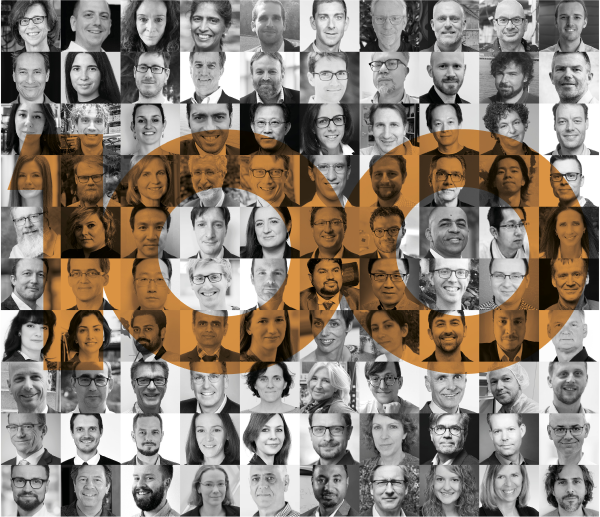 Over at the SPIE AR | VR | MR conference taking place alongside Photonics West, Bernard Kress, Director of XR Hardware at Google, will also be hosting a panel discussion on Tuesday, tackling whether industry should target diffractive or holographic waveguides in developing future augmented reality solutions. Panellists including Andreas Georgiou, Optical Scientist at Microsoft Research, and Aviv Frommer, EVP for R&D at Lumus – an Israeli developer who at CES introduced new waveguide architecture to enable the development of smaller, lighter AR eyeglasses – will explore the technology choices, challenges, trade-offs and the potential paths the industry should follow in realising consumer augmented reality.
With Quantum West also taking place alongside Photonics West, Professor Miles Padgett of the University of Glasgow, and principal investigator at the UK quantum hub for imaging 'QuantIC', is set to present at the plenary session taking place on Monday. Padgett will delve into the history of quantum imaging, and discuss the systems currently showing promise for delivering practical advantages over traditional imaging approaches – giving performance benefits in terms of resolution, signal to noise or wavelength coverage.
At another Executive Insights Panel on Wednesday – this one covering the opportunities and challenges specific to the quantum industry – Carmen Palacios-Berraquero is set to share her insights and perspective from being the CEO of a quantum startup, as well as the founder UK Quantum, the umbrella organisation representing the interests of UK quantum players. Palacios-Berraquero will be joined by fellow CEOs and Executive Directors from a range of US-based quantum entities.
Visit Electro Optics at Photonics West!
Stop by Booth #5219 to pay us a visit and grab yourself a copy of Electro Optics or The Photonics100.
Our Head of Content Mark Elliott (mark.elliott@europascience.com) and News and Market Editor Matthew Dale (matthew.dale@europascience.com) will be in attendance, so make sure to get in touch to arrange a meeting at the show!
Topics
Read more about:
Photonics West
,
The Photonics100
,
Sensors, test & measurement
,
Lidar
,
Automotive
,
MicroLEDs
,
Medical
,
VCSELs
,
AR | VR | MR
,
Quantum photonics
,
Research