The Photonics100 at Photonics West: Laura Gemini Q&A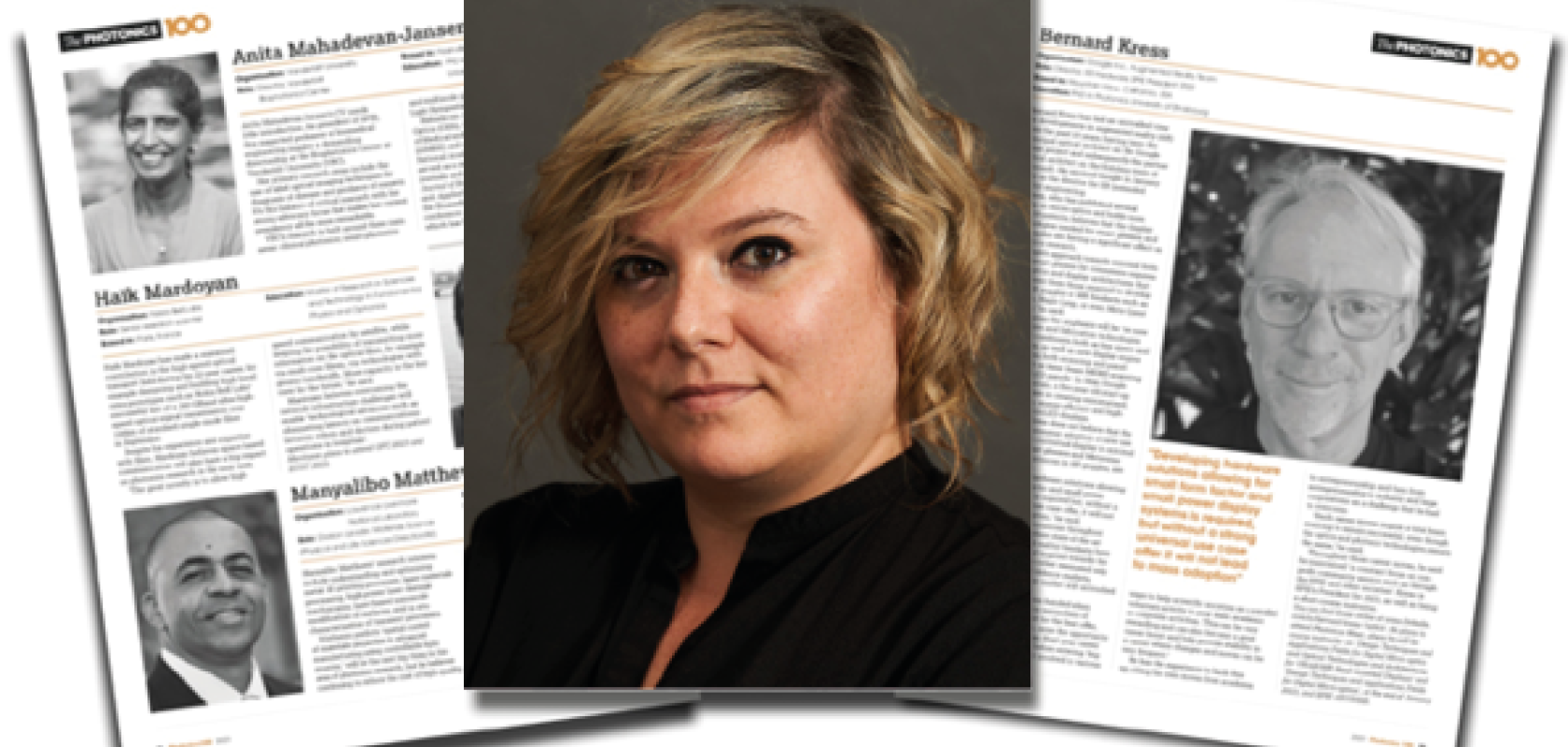 Dr Laura Gemini, group manager, nanoscale laser processing & health applications at ALPhANOV, and a Photonics100 honoree, is presenting a paper she co-authored, 'Surface functionalisation of transparent materials: high-throughputs meet high resolutions' at Photonics West on 31 Jan at 11am - 11:20am PST at the Moscone Center, Room 210 (Level 2 South). Electro Optics caught up with her as part of the Photonics100 judging process.
What is the next big thing in your area of photonics research?
Intelligent integrated systems for ultrafast laser-based manufacturing able to adapt in real time to meet mass production throughputs while maintaining unique advantages of this technical approach, such as a superior writing resolution. These systems will allow resource consumption and waste production to be minimised in line with more sustainable manufacturing approaches. The development of more sustainable and green manufacturing techniques is today the endgame for most industries and laser-based technologies have been demonstrated to be superior when it comes to fulfil this goal. 
What do you think the biggest challenges in your area will be over the next year?
For ultrafast technology to reach a readiness level where it becomes competitive to be integrated in high-tech manufacturing lines, with respect to costs and process throughputs. To achieve this goal, it will be essential to achieve fibre transport of high average power (>100sW) ultrafast laser for manufacturing of complex 3D parts while keeping all laser beam properties steady and stable to fit industrial needs. In parallel, the development of robotic positioning systems that can guarantee high movement speed at the same time as high positioning precision and repeatability will be imperative. 
What is the biggest personal challenge you have overcome?
Being away from family and friends and to learn how to cope with it. 
What advice would you give to someone embarking on a career in photonics research?
To think internationally. To not be afraid of new experiences. To always learn as much as possible from them, personally and professionally. To not be afraid to make your voice heard and ask for the recognition you deserve, especially as a woman in STEM. Finally, to get a PhD., which is nowadays essential to advance professionally also in the industrial sector. 
Who has been the biggest help to you in your career?
My family, who taught me how to be independent and always count on myself and my skills.
Who, in your opinion, are the up-and-coming R&D 'rock stars' in your area or organisation?
Fusion Bionics is a new very promising start-up which works in the field of ultrafast laser-based manufacturing. Their vision is highly industry-focused and they are surely speeding up the uptake of these technologies in many industrial sectors. Their efforts in making this technology closer to the general public through focused communication and dissemination is also worthy of highlighting. 
Where can people find you online (Twitter/LinkedIn/ResearchGate etc.):
https://www.linkedin.com/in/laura-gemini-6784175/