Prism Awards honour photonic innovations at Photonics West 2019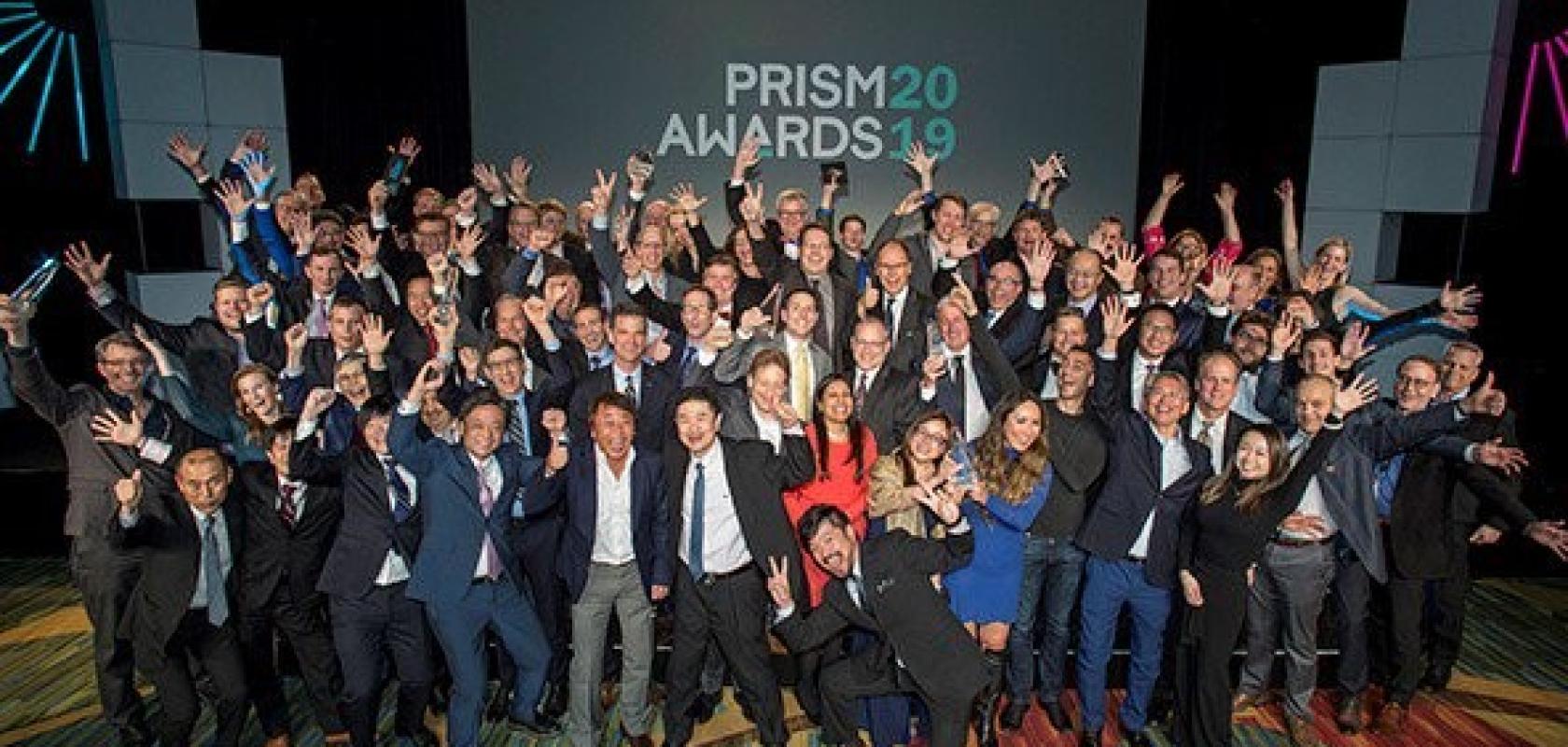 The 2019 Prism Awards have been won by technologies including an automotive lidar system, a head-mounted display for augmented reality, a tuneable industrial fibre laser, and the world's first cloud-based, deep-learning enabled Raman spectrometer.
The annual Prism Awards, held each year at SPIE Photonics West in San Francisco, California, honours the best new innovations in optics and photonics. This year, SPIE received 120 applications from 15 countries. Finalists and winners were selected by a panel of international judges that included leaders from both the technology commercialisation and funding sectors.
Two new categories were added to the award line up this year: Transportation and Vision Technologies, which were awarded respectively to American company Blackmore, for its Automotive Doppler Lidar System, which measures radial velocity on every data point, and has a range exceeding 450m, and to Japanese firm QD Laser, for its Retissa Display for augmented reality.

QD Laser's Retissa Display for augmented reality took home the new prize for vision technology. (Image: QD Laser)
The Retissa Display is a pair of smart glasses that projects clear images directly onto the retina of the eye using weak laser light, which, according to QD Laser, solves the focussing issues of conventional smart glass: 'Conventional smart glass has a problem that the background is out of focus if you look at the image part, and on the contrary the image becomes blurred when you look at the background. Retissa Display resolves this issue by projecting clear images directly onto the retina. It is a completely new way to see what you want to see in the eyes, not "looking" with your eyes, you can see both images and background at the same time, making it ideal for realising augmented reality.'
German group Leica received the Prism Award for Imaging and cameras for its GeoSystems segment's BLK3D imaging system, which provides real-time, in-picture 3D measurements for applications such as architecture, engineering and construction.
Leica, a long-established group, shared the winners' stage with disruptive startups such as Double Helix, an American firm that won the SPIE Startup Challenge in 2016, and this year claimed the Diagnostics and Therapeutics Prism Award for its Spindle add-on microscopy module, which extends the capabilities of microscopes for nanoscale 3D imaging and sensing.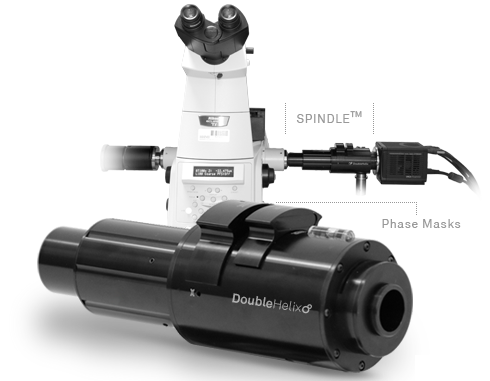 Startup Double Helix's Spindle add-on microscopy module claimed the Diagnostics & Therapeutics Prism Award. (Image: Double Helix)
NLight, an American manufacturer of semiconductor and industrial fibre lasers, won the Prism Award for Industrial Lasers with its Corona fibre laser, which offers real-time programmable beam quality, enabled by all-fibre technology. This allows for rapid tuning of the laser to optimise machine tool performance across metal types, thicknesses, and applications. The laser is available in 3kW, 4kW, and 5kW output powers.
American AI company CloudMinds took home the prize for Detectors and Sensors with its cloud-based handheld XI AI Raman spectrometer, which uses deep learning algorithms to improve analysis accuracy by continuing to learn from data while connected to the cloud.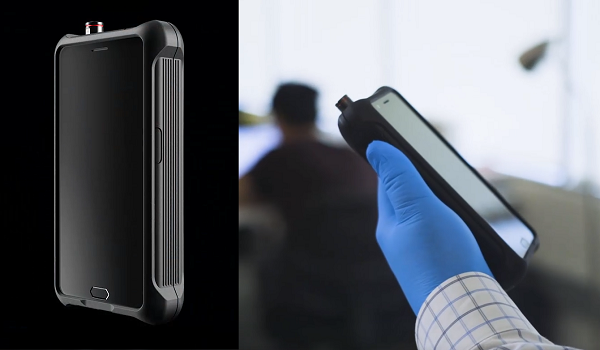 CloudMinds' cloud-based handheld XI AI Raman Spectrometer with deep learning won the prize for Detectors & Sensors. (Image: CloudMinds)
Other Prism Awards winners included: American firm Smart Vision Lights, which won the Light Sources Award for its NanoDrive technology, which enables allows tens of amps to reach a light's LEDs in 500ns or less; German firm Toptica Photonics, whose DLC TOPO laser for molecular spectroscopy and quantum optics – delivering wide tunability, narrow linewidth, and convenient hands-free digital control over the 1.4 to 4.0μm spectral range – won the Scientific Lasers category; American firm 4D Technology, which won the Test & Measurement category with its 4D InSpec XL Surface Defect Gauge, a handheld tool for quantifying defects such as pits, scratches, nicks, dents and bumps; and Australian company Modular Photonics, which took home the Optics and Optomechanics Award for its Omplex Passive Silica Chips.
'SPIE proudly recognises and honours our Prism winners, finalists, and applicants,' said SPIE CEO Kent Rochford. 'Across various areas critical to our daily lives, these engineers and inventors are building, creating and innovating products that will improve fields such as healthcare, transportation, consumer safety, and scientific research.
'The mission of SPIE, to partner with researchers, educators, and industry to advance light-based research and technologies for the betterment of the human condition, finds one of its most concrete embodiments in this industry-focused event: I'm delighted to celebrate our Prism Awards for Photonic Innovation.'