Trumpf acquires US laser firm to integrate EUV lithography supply chain
Trumpf has acquired an 85 per cent stake in Seattle-based Access Laser Company, a producer of high-precision, low-power CO2 lasers used to fabricate microchips in EUV lithography.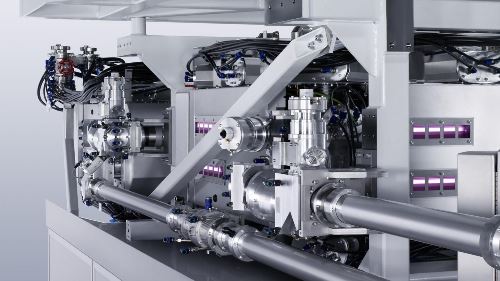 An EUV system with Access Laser's low-power CO2 laser and Trumpf's laser amplifiers. Credit: Trumpf
Following several years in the development pipeline, EUV technology has now reached industrial maturity – providing the company with a considerable boost in sales this past fiscal year. 
The light generated by Access Laser's low-power CO2 laser serves as a beam source that is deployed together with Trumpf laser amplifiers in EUV systems. With this acquisition, Trumpf has integrated a key player in the supply chain for EUV technology. In 2015, the company invested €70 million in a new facility to house its laser technology for extreme ultraviolet (EUV) lithography. 
'Access Laser is a core partner in our EUV business and a highly innovative laser company. Together, we will be working even closer to further improve the EUV performance as well as serving more applications and customers looking for innovative low-power CO2 lasers,' commented Peter Leibinger, managing partner and CTO of Trumpf. 
Founded in 1999, Access Laser Company employs some 60 people in the US and China. Its product portfolio includes precision lasers with low output powers between 100 milliwatts and 50 watts as well as lasers with peak powers as high as 1 kilowatt. The company also caters to applications in the medical, electronics and scientific markets. Trumpf and Access Laser Co. have agreed to not disclose the purchase price.