Velodyne Lidar sensors used in UAV surveying systems
Velodyne Lidar, a US firm providing sensing solutions for autonomous vehicles, has partnered with French firm YellowScan to produce a UAV lidar system for environmental research, civil engineering and mining applications.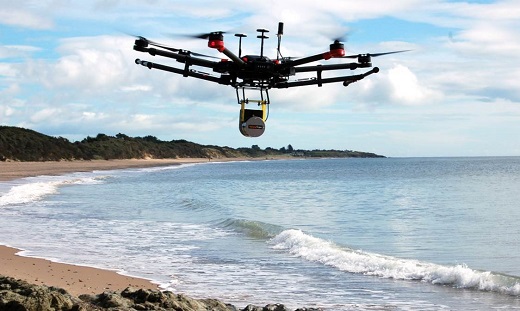 Velodyne's lidar sensors have been integrated into YellowScans Surveyor system for environmental research, civil engineering and mining applications. (Image: Velodyne Lidar)
Velodyne has integrated its VLP-16 Puck and VLP-16 Puck Lite lidar sensors into YellowScan's Surveyor device, combining them with the firm's LiveStation app to form an in-flight monitoring platform that enables users to see how maps can be generated in real time, with basic map datasets being available immediately after drone missions. The two VLP Velodyne sensors each feature a 360° horizontal field-of-view, 100-metre range, and weigh 830 grams (standard version) and 590 grams (Lite version).
'YellowScan is known for its commitment to providing reliable and easy to use sensing solutions for the UAV industry, which make the VLP-16 Puck sensors an easy choice for the Surveyor system,' commented Erich Smidt, Velodyne's executive director for Europe. 'The VLP-16 Pucks are some of our newest offerings, with significant effort put into reducing weight while maintaining the resolution and reliability.'
The new system was showcased at the Commercial UAV Expo in Las Vegas and at the College of Southern Nevada at the end of October, where YellowScan showed how a UAV equipped with a Surveyor system can be launched and recovered, in addition to how files obtained during flight can be processed into a point cloud post-flight.
Driverless sensing
Velodyne's technology has also caught the eye of Mercedes-Benz, which selected the firm to supply its VLP-32C Ultra Puck for an integrated setup of different sensors for autonomous driving. This so-called 'sensor fusion' enables a continuous situational analysis of combined data from various sensors. The goal, according to Mercedes-Benz, is to guarantee reliable results to allow the robust planning of safe trajectories for automated vehicles.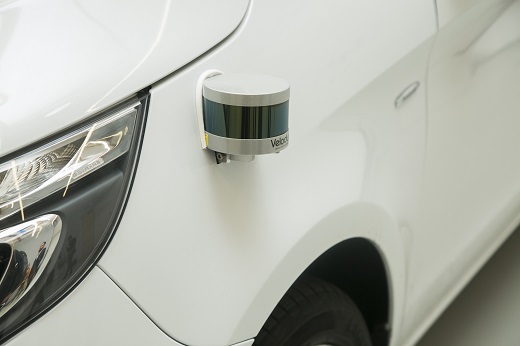 Velodynes lidar sensors have been included in Mercedes-Benz' multi-sensor solution for autonomous driving. (Image: Velodyne)
'Self-driving cars need to understand their surroundings in 3D, including low intensity objects at long range,' said Axel Gern, vice president of autonomous driving at Mercedes-Benz Research & Development North America. 'We recognise Velodyne as a market leader for lidar sensors, helping us getting fully autonomous vehicles on the road.'
While Velodyne is indeed considered to be a market leader in 3D vision systems for autonomous vehicles – having received a combined $150 million investment from Ford and Chinese search engine firm Baidu last year – the firm does have some emerging competitors. Luminar Technologies, for example, was unveiled to the world from 'stealth mode' earlier this year with a 200-strong workforce and a production-ready automotive lidar design. It's also working on new versions of its technology that will decrease cost and conspicuousness.
Unphased by the competition, Velodyne recently announced a 400 per cent increase in its production capacity in order to meet growing global demand. The increased capacity is being achieved by a boosted production rate at the firm's 200,000 square-foot megafactory in San Jose, California, in addition to it doubling its full-time employee count over the past six months.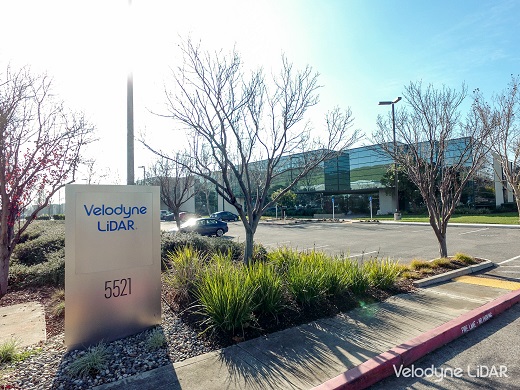 Velodyne's new megafactory in San Jose, California, has helped it quadruple its production capacity.