Product overview:

Scientific CMOS (sCMOS) cameras continue to develop, and our partner PCO has a large family of options, including back illuminated and CameraLink HS (fiber optic high speed interface). We also offer high speed industrial cameras and 3D line scan cameras for online troubleshooting and machine vision. Hyperspectral imaging cameras are finding applications in remote sensing for crop and forestry surveying, and high speed thermal imaging cameras have unique performance for non-routine structural and electric circuit testing.

Our portfolio includes front illuminated and back illuminated sCMOS cameras, high speed CMOS cameras for industrial trouble shooting, and a novel camera for use in Fluorescence Lifetime Imaging Microscopy. Our partner PCO continues to develop sCMOS cameras and they have a large family of options, including high speed camera link (CL HS) versions for high data transfer of huge image sets. Thermal cameras from Telops are growing in popularity, with their high speed of operation and impressive temporal resolution. They are ideal for analysing dynamic events, and are also extremely sensitive and high in resolution, thus enabling the detection of challenging targets.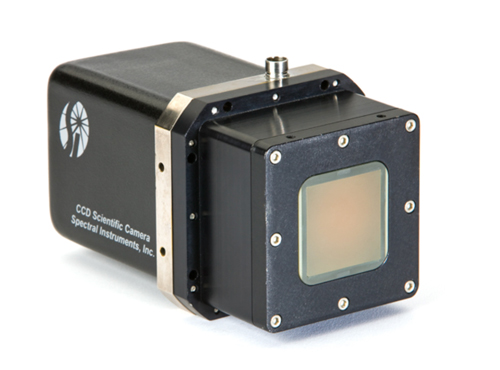 Deep cooled CCD cameras from Spectral Instruments, Inc. are used in many high end applications such as within the National Ignition Facility (NIF) located at the Lawrence Livermore National Laboratory. Where scientists are studying the physics behind Inertial Con­finement Fusion to gain a better understanding of hydrogen fusion as a future renewable energy source.
In addition to offering the products of Omicron Laserage, the manufacturer of choice for laser diode systems with the highest quality focused spot and deepest modulation contrast ratios available, we now offer ultrafast short pulsed solid state and fiber lasers and amplifiers from KMLabs. In addition, we can offer single longitudinal mode lasers for quantum optics applications, including atom trapping and cold atom research.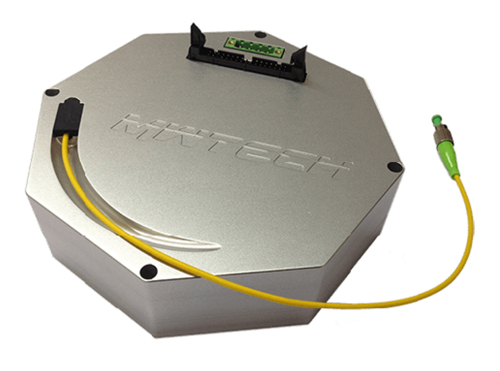 MW Technologies' PFL-1550 is a compact fiber laser which is ideal for a wide range of LIDAR applications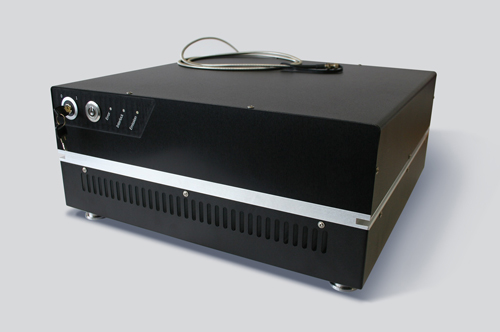 LightHUB+® – Plug&Play Laser Light Engines with up to 6 user-upgradable wavelengths 
AA Opto-electronic are an AO Bragg Cell and RF driver manufacturer who are leading the field for high end frequency shifters, mode lockers and pulse pickers, as well as AO modulators and deflectors. These devices are being shipped in volume to leading laser manufacturers and Quantum Optics researchers, and their performance and build quality are second to none.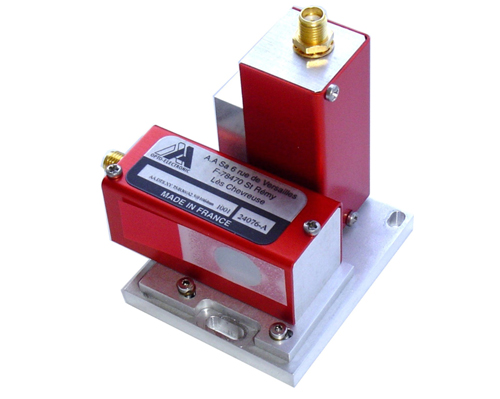 AA Opto-electronic offer a huge range of standard Acousto-optic components and associated Radio frequency drivers, and their AO devices cover wavelengths from 180 nm to 11 µm. Their range of RF drivers cover from DC to 3 GHz and are matched to the AO devices. Our customers include a number of the world's leading laser manufacturers, whose requirement for consistent high quality and timely deliveries make their products stand out in the market place. The UK's large and successful network of Quantum Technology laboratories are developing tomorrow's products for encrypted communications and next generation computing whilst standardising on AA's TeO2 frequency shifters and matching drivers.
Company overview:
Founded in 2003, Photon Lines Ltd has evolved into a leading supplier to the UK and Ireland's photonics community. Our activities are divided into 2 main market segments, Physical Sciences and Life Sciences.
Our wide range of photonics products are the first choice for some of the world's leading research institutes and manufacturers and our sales specialists are alway on hand to assist our customers in making the right choices for their proposed applications. We strive to keep abreast of current technology, so that we maintain our reputation for offering world-leading products and solutions.
Our French parent company has offices in Paris and Rennes and was founded in 2001. Photon Lines Group numbers a team of approximately 25 people, with satellite offices in locations which include Bordeaux, Aix en Provence and Madrid.
Quantum Optics
Photon Lines Ltd has been offering acousto-optic frequency shifters and drivers from AA Optoelectronic since its formation in 2003. Over recent years these devices have become invaluable in the field of Quantum Technology Research, and AA and Photon Lines are now the de-facto specialists in this sector, selling to all of the recognised QT centres of excellence in the UK and Ireland.
Fluorescence Microscopy
Photon Lines Limited offers a range of complementary products for the advanced light microscopy field, including fluorescence microscopes and components for testing and maintaining the quality of fluorescence microscopes to ensure they are operating at their optimum performance. There is a range of fully supported microscope attachments, including the STEDYCON, developed and manufactured by the original inventors of the STED technique, for which they received the 2014 Nobel Prize in Chemistry.
Microfluidics
Our high speed cameras and laser combiners are being used in the field of microfluidics for fluorescence measurements in applications such as cell analysis, where scientists are using picodroplets containing single cells which move quickly along microfluidic channels. This allows them to process several million cells a day, including monoclonal antibodies, and isolate thousands of antigen-specific single cells a day into individual microtitre plate wells.
Particle Accelerators
Photon Lines has long been a key supplier to UK particle accelerators including the Diamond Light Source and Daresbury Laboratories. Our scientific cameras include the latest innovations, including the pco.edge CL HS, an sCMOS incorporating Camera Link HS, with fibre optic communications allowing almost instantaneous transfer of date