The latest optical mirrors for 2023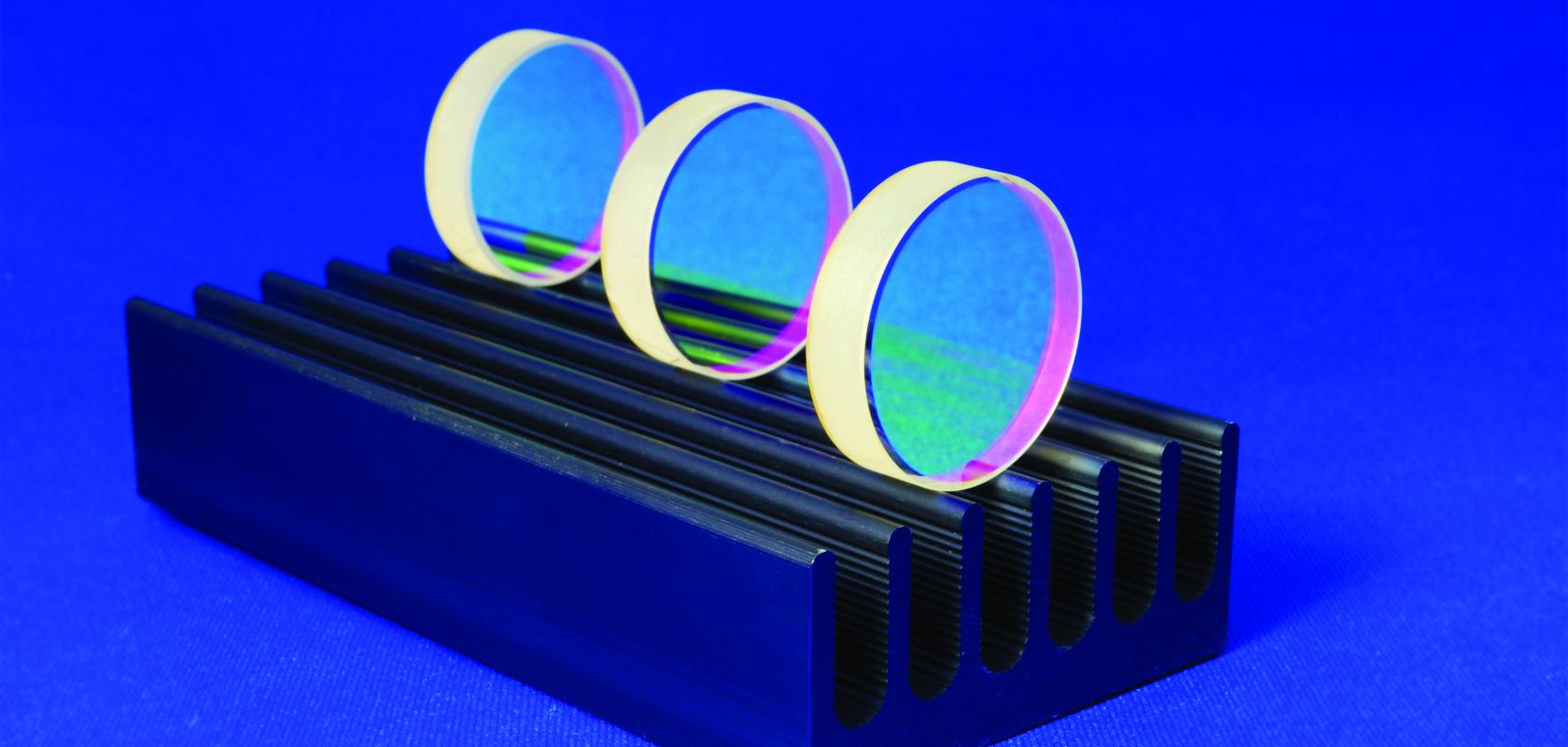 The latest optical mirrors for 2023
One of the most widely-used optical components, optical mirrors are leveraged in optical instruments to reflect light. But they can also perform other useful functions, for example, with the right coatings they can filter out certain wavelengths, enhancing safety, or split light into different directions. In terms of applications, they are used in illumination, interferometry, imaging, life sciences, astronomy, metrology, solar and semiconductors.
Optical mirrors are made from metallic or dielectric films that are directly deposited on a substrate – usually from low expansion glass. The main types of mirrors are aspheric, spherical and flat. When it comes to selecting an optical mirror, some of the most important things to consider include angle of incidence, polarisation, wavelength, reflectivity, flatness, curvature, cosmetics, laser induced damage threshold, dispersion and cost. 
Optical mirrors on the market now
Vendors of optical mirrors and related products include Advanced Optics, which manufactures custom and precision optics, as well as off-the-shelf optical mirrors, optical windows, optical flats, optical filters, and optical lenses from prototype to production. The company carries a range of substrates in-house, it can precision polish up to lambda/20 and provides custom fabrication and coatings.
Alluxa's Ultra series of thin-film optical filters and coatings are designed to be integrated into instruments in biotechnology, remote sensing, telecoms, chemical engineering and robotics, to name a few applications. Its thin-film optical filters and dielectric mirrors are all hard-coated using its Sirrus plasma deposition process on equipment that was designed and built in-house. 
Beijing Trans Manufacture and Trade (BTMT) develops and manufactures prototype through volume-production quantities, high precision optical components and specialises in custom design, fabrication and polishing services. The company offers round and square flat mirrors, highly polished to λ/10 flatness (unless indicated otherwise). They are intended for front surface use and are parallel to within a 3 arc minute. 
Ecoptik provides custom optics, such as spherical lenses, dome lenses, prisms, windows, filters, cylindrical lenses, aspherical lenses, mirrors, beamsplitters and optical assemblies. The company is also able to custom-design lenses and optical systems. Its scanning mirror is a lightweight rectangular mirror that can be used for high-speed two-axis laser scanning. It has high-reflectivity of 99.5 per cent or above. 
Edmund Optics offers a range of mirrors, ranging from those designed for high power, narrow-band laser line applications to actively deformable mirrors for adaptive optical systems. The firm produces a range of precision parabolic, spherical and flat mirrors with a number of different substrate materials, which are offered in various metallic and dielectric coatings to suit all application needs. 
Hardin Optical supplies high-quality precision custom optical components, including lenses, aspheres, mirrors, windows and prisms using a variety of visible and IR materials.
Inrad Optics fabricates transmission flats and precision window assemblies up to 500mm. Off-the-shelf interferometer flats are polished to λ/20 wave flatness and assembled in stress-free mechanical mounts. The company has expertise in durable coatings, precision polishing and mechanical design for extreme environments to deliver windows and window assemblies suitable for lidar, sensor modules, metrology and spectroscopy.
Knight Optical can provide custom optical mirrors for use as reflectors across different wavebands dependent on the coating that is applied. Coatings include enhanced aluminium coating, 99.9 per cent dielectric coating, UV aluminium/MgF2 coating, 98.5 per cent NIR dielectric coating, ion plated protected silver coating and protected gold coating. Mirror coatings can be applied to different optical components, including window, prisms and concave lenses. The company can offer a multitude of substrates dependent on the application, however, glass with low thermal expansion is most commonly used, including float glass and borosilicate.
Meller Optics manufactures coated and uncoated lenses, optical windows, prisms, mirrors and electronic substrates for lasers and analytical instruments. Materials used include sapphire, quartz, BK 7 and other common laser glasses, germanium, silicon, zinc selenide, zinc sulphide, fluorides and ruby. 
Moeller-Wedel Optical produces stock and custom optical test equipment, autocollimators, electronic autocollimators, interferometers, automatic goniometers, focometers, collimators, testing telescopes, dioptre telescopes, camera testing instruments, binocular testing instruments, alignment telescopes and alignment collimators. The company offers mirrors and polygon mirrors for measurements of straightness, flatness, squareness, parallelism and furthermore wobble, as well as position uncertainty of index or round tables and so forth.
Nu-Tek Precision Optical specialises in the design and manufacture of custom and prototype precision optical components and systems, including on- and off-axis telescopes and laser beam expanders for the UV, visible and infrared spectra, optics to 60", standard and gradient index lens assemblies, deep lightweight aspheres for space applications, and ultra-smooth, super-polished flats and spherical optics to 1 Angstrom rms. The company routinely handles requests for flat and spherical mirrors and aspheric mirrors.
Lambda Research Optics manufactures catalogue and custom lenses, mirrors, beamsplitters, windows, prisms, filters and polarisers for defence, commercial and medical laser applications. The company specialises in high-power coatings for excimer, YAG, fibre, CO2 lasers and FLIR coatings. It has served many industries to supply optical mirrors in a vast range of reflective coating options.
Laser Components has ion assisted deposition (IAD) and ion beam sputtering (IBS) coating capabilities. This is a precise and replicable method that is ideal for spectrally demanding applications, such as steep edge dichroic mirrors and very broad band mirrors. Process parameters such as beam energy, layer growth rate and oxidation level can be individually regulated to a high-precision during the coating process. The result is an optical coating with high density and very low thermal drift, thanks to the absence of moisture retention. 
Opco Laboratory has a range of manufacturing capabilities for precision optical mirrors. Its vertically integrated in-house manufacturing allows complete process control over a product, from shaping to polishing and coating. The company can manufacture a variety of mirror types, including original and replicated. Precision mirrors can be made in custom spherical or flat shapes with dimensions up to 300mm. It can also make first and second-surface mirrors, primary mirrors with centre bores, and mirrors for wavelengths ranging from deep UV to mid-IR.
Optotune's dual axis mirror series MR-15-30 is useful for applications that require large deflections in a compact form factor. With a mirror size of 15mm, the MR-15-30 achieves up to +/- 25° mechanical tilt, which results in up to +/- 50° optical deflection. The mirror includes a position feedback system that allows it to be controlled accurately with a standard PID controller. The virtual rotation point is very close to the mirror surface. The mirror can be fabricated with various coatings such as gold, protected silver and other coatings on request.
Perkins Precision Developments (PPD) manufactures high energy laser mirrors and precision optics for both prototype and volume OEM requirements. The company also offers custom IBS thin film coatings for visible to near-infrared wavelengths on customer supplied substrates. It uses IBS coating technology because it is ideal for complex spectral designs, high power lasers and applications where it is critical to minimise losses from absorption and scatter.
Precision Optical can handle demanding requirements for optical windows and mirrors. The company's coating chambers can be configured to handle optical windows and mirrors ranging in size from 3mm to 660mm. Capabilities include laser line, broadband and multi-band anti-reflection coatings, dielectric mirrors with high laser damage resistance, and plasma or ion enhanced dielectric coatings with excellent thermal stability. The company also offers protected/enhanced aluminium and silver mirror coatings and neutral density filters.
Using a state-of-the-art replication process, Spectrum Scientific offers a cost-effective solution to producing high-volume precision aspheric mirrors whilst maintaining the same optical performance and environmental stability of mirrors produced using conventional methods. Available on a wide range of substrates, including glass, aluminium and ceramics, replicated mirrors can be used in a variety of applications where complex optical surfaces are used. Often an optical surface can be replicated onto the mounting structure leading to easier alignment and further cost savings. The company also offers a range of standard mirrors.
Rainbow Research Optics provides optics with extreme precision and custom coatings. In addition to general optics like spherical lenses, mirrors, windows and prisms, the company also provides other optical products, such as wave plates, beam splitter cubes, high-damage coatings and thin film polarisers.
Space Optics Research Labs (SORL) manufactures stock and custom off-axis parabolic mirrors, as well as flat, spherical and aspheric mirrors in ceramic, glass and metal. In addition, the company offers precision mirror mounts, reflective beam expanders, collimators, FLIR test stations, lidar telescopes, fourier transform systems, IR lens assemblies and a LUPI-IIA interferometer. 
Sydor Optics fabricates a range of metallic and dielectric optical mirrors to meet custom specifications and requirements. The mirrors are manufactured from various materials in various shapes and sizes, including lightweight mirrors to the utmost precision and exacting engineering standards. The company has a large collection of double-sided grinding and polishing machines to manufacture custom optical mirrors with virtually any optical coating paired with precision flatness, surface roughness and other critical tolerance specifications.
Zygo creates precision optical mirrors using stringently-controlled fabrication processes, enabling them to function reliably in a variety of extreme environments. The company's mirrors can be found underwater, in deserts, at high altitudes and orbiting the earth. Mirrors can be customised to meet requirements and also be light-weighted for applications where weight is critical, such as aerospace. This is a process in which material is removed from an optical component, while still preserving the mirror's optical performance.
This is not an exhaustive list. If you provide products for optical mirrors and would like your company to be included, please let us know at: editor.electro@europascience.com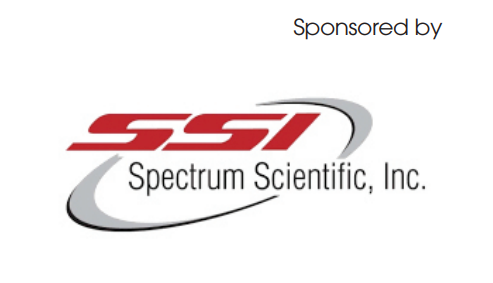 Spectrum Scientific Featured optical mirror
Cost-effective volume production of imaging mirrors: Aspheric mirrors offer considerable advantages over lenses in imaging systems, offering broader spectral coverage and no dispersion. They also eliminate aberration and ensure high resolution in a more compact design making them key elements in spectrometers and analytical and astronomical optical instrumentation.
Spectrum Scientific's optical replication process offers high fidelity, high specification precision aspheric mirrors at a lower cost compared to traditional volume manufacturing. It also allows the incorporation of mounting or alignment features onto the mirror itself, improving stability and reducing assembly and alignment costs.
Optical replication can accommodate different material choices and optical surface designs including OAPs and freeform mirrors and can produce typical surface figures of up to λ/10 or better. Using a process similar to nanoimprint lithography, it transfers the shape of a master optic to low-cost substrates with minimal part-to-part variation and is a highly cost-efficient method for high-volume production of aspheric mirrors. Find out more about Spectrum Scientific's precision mirrors by visiting the company website.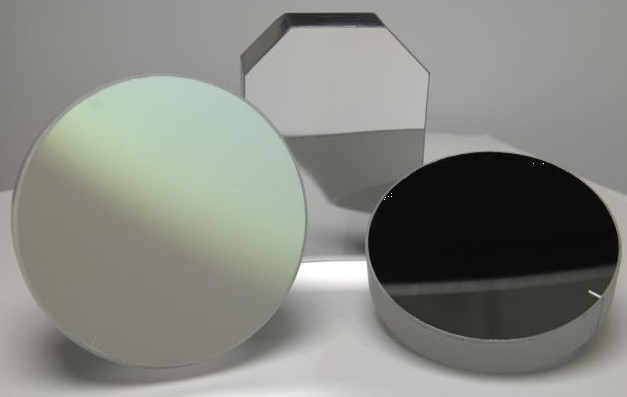 CeNing Optics Featured optical mirror
High quality optical lenses from CeNing Optics
CeNing Optics, founded in 2004, is offering high quality optical lenses including singlet lenses, doublet lenses, cylindrical lenses and powell lenses. The lens materials are sourced from Schott, CDGM, Ohara glasses. The lens diameters are available from 1mm to 250mm. The best surface quality that can be reached is 10-5 S/D and 0.2 irregularity and 30 arcsec centration. Additional anti-reflective coating and high reflective coating can be applied on the surfaces upon request. All lenses are available in custom design and standard design. CeNing offers lenses from prototype to volume production with a reasonable cost. Find out more about optical mirrors from CeNing Optics by visiting the company's website.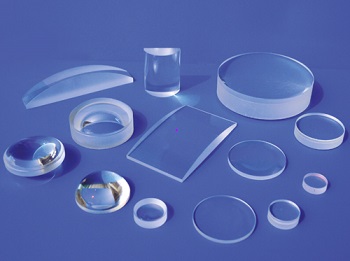 Optical Mirrors by Knight Optical: Optical mirrors, among some of the most ubiquitous optical components, find applications across a spectrum of fields, ranging from scientific research and communication systems to laser technology and imaging systems. 
Being a prominent supplier of optics for the scientific, laser technology, imaging fields and many other sectors, Knight Optical boasts over 30 years' experience in delivering a diverse range of optical mirrors to industries worldwide.
Among its most popular are: 
Concave Mirrors 

Elliptical Mirrors

Laser Mirrors

Plane Front Mirrors

Plastic Mirrors

UV Mirrors

Toroidal Mirrors

Rod & Cone Mirrors

And more. 
For projects demanding swift turnaround times, Knight Optical provides an array of readily available stock Optical Mirrors, primed for next-day dispatch. However, the optical specialist also recognises the diversity of requirements, which is why it extends its comprehensive range to encompass customisable optics, including Optical Mirrors.
Find out more about Knight Optical's custom-made optical mirrors here. Alternatively, contact the UK and US teams for more information.