WHITE PAPER
SPONSORED CONTENT
This article is brought to you by:
Selecting the optimum laser diode for your application
4 July 2016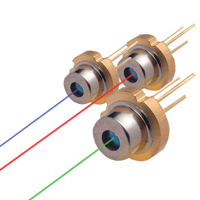 Ensuring that the correct laser diode is chosen for your specific application is critical. In this whitepaper we will discuss the issues you will face when specifying a laser diode; the necessary trade-offs between performance, cost and lifetime; and the process of choosing a vendor who can meet your needs.
SPECIFYING YOUR LASER DIODE
When specifying your laser diode, it is important to understand the level of flexibility that will be acceptable for your application. The details of your specification...
To view this white paper, please click here