Covid-19: To travel or not to travel?
There is no replacement for in-person events, says Carlos Lee, but there are many reasons to be cautious
A key to fostering a vibrant industry ecosystem is to maintain interaction between key players that will facilitate technological and commercial advancement. Much of the critical exchange and networking in the photonics industry happens during conferences and exhibitions. However, the normal way in which we in the photonics industry meet face-to-face regularly throughout the year has been significantly disrupted by the pandemic.
After almost half a year of strict Covid restrictions and very limited interactions, it is clear that we all miss attending traditional conferences. True to its commitment of encouraging a vibrant photonics ecosystem in Europe, EPIC has attempted to sustain the much needed networking between its members and other players in the photonics industry through its online technology meetings. These are purposefully not like webinars, but interactive, to facilitate exchange between participants. 
But the reality is that online events cannot yet replace the lively interaction at traditional in-person events. It is by far easier and more convenient to establish stronger connections and build trustful relationships through physical interactions. With no clear sign as to when the pandemic will be under control, the majority of exhibitions have been cancelled or have tried the online platform. Recently, Electronica, a major electronics trade show, announced its shift to an online format. This exhibition usually fills all 17 halls of Messe Munich and welcomes 80,000 visitors and 3,000 exhibitors, all actively engaged and participating in lively programmes and sessions led by speakers talking passionately about the hottest industry topics. Can we expect any resemblance of the energy that emanates from a physical event like that to transpire online?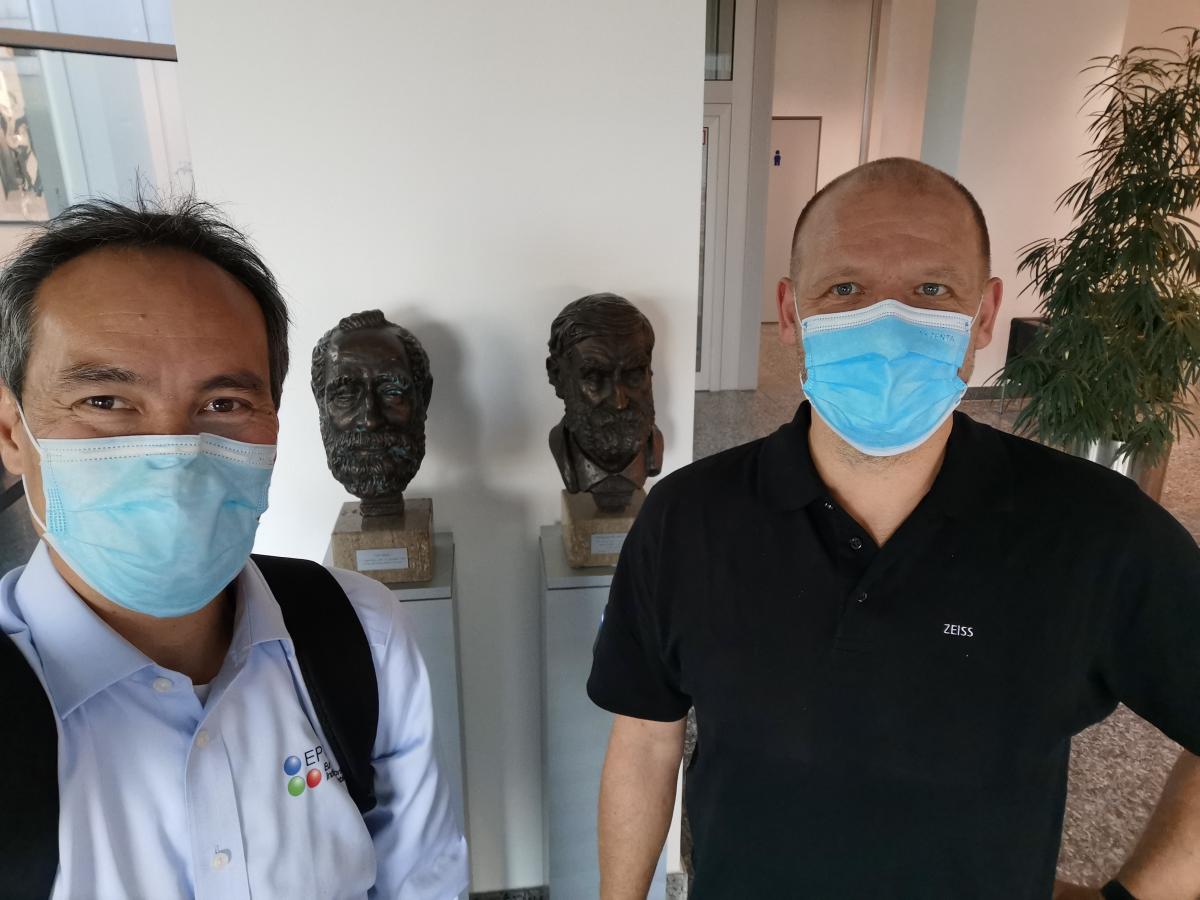 I recently drove 700kms to Jena to visit Zeiss
The real question that comes to mind now is this: what about future events? During a period of uncertainty, is it risky to organise an event, or to think about attending one? We're talking about considering the logistics for travel, accommodation, and attending meetings while we are seeing different cities being classified as 'red zones' from one day to the next. There is also the added burden of dealing with possible last-minute two-week quarantine announcements for inbound or returning travellers. 
All of this considered, from a financial, health, and time point of view, this perhaps isn't the most sensible choice, especially if you're taking such a risk to attend a short event (two or three days). 
In a vibrant industry like photonics, networking is crucial to bring out new ideas and foster collaborations that may lead to projects. After a period of catching up on work and reorganising during the summer, we are now realising that we need new projects, new leads, and new ideas. I have heard of some projects that have been stalled or even cancelled and/or postponed without indication of a clear restart date, probably due to the effects of the pandemic. 
The positive thing is that we have more time to think about strategies for 2021, and I would suggest before making a commitment to change direction or commit to plans to think everything through carefully. The photonics industry is resilient; I say that we should adjust to the new reality and use this opportunity to reinvent ourselves, to experience new things, to try new models. If you need a listening ear, never hesitate to contact EPIC. We are here to help.