Driving an optical breakthrough in the adoption of AR glasses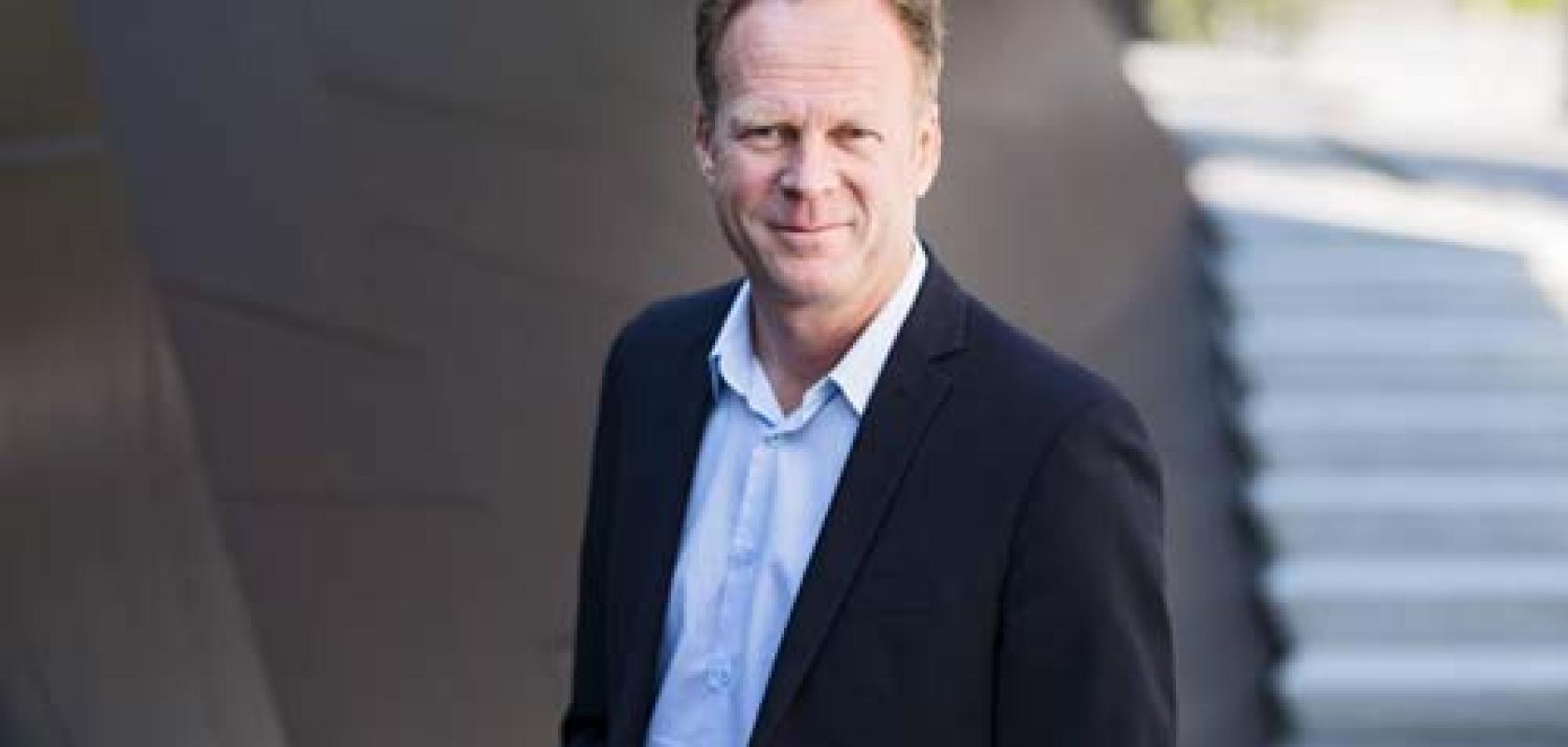 Jérémy Picot-Clémente, EPIC's photonics technologies programme manager, talks with CEO of start-up TriLite Technologies, Peter Weigand, about its miniature laser projection display technology
What's the background to you becoming CEO of TriLite Technologies?
After doing a PhD in Physics at Vienna University of Technology, in 1993 I went to New York to work as a postdoc on a project involving IBM and Siemens (now Infineon). In 1997, I moved back to Munich to help develop Infineon's semiconductor business in Europe, including moving to the commercial side of operations. 
In 2000, Infineon created Micronus, a spin-off to develop image processing and provide semiconductors for TVs, and I became responsible for the business unit. In 2004, I moved with two colleagues to Shanghai to set up a full-blown design and marketing centre for the Chinese market. We started hiring and training local people and quickly grew to a workforce of 130. It was a really exciting and enjoyable experience, basically creating a start-up in a corporate environment, designing and marketing ICs for Chinese corporate customers. 
In 2011, for family reasons, I moved back to Europe, and for the next five years I was CEO of Dacuda, a Swiss owned computer vision start-up. This was my first introduction to augmented reality (AR), as the company was one of the first to commercialise simultaneous location and mapping (SLAM) in the form of a scanner mouse that could be used to generate and stitch together images. 
After five years, Dacuda was sold to Magic Leap and I moved back to Vienna, where I worked for two years as vice president of marketing at Bosch Sensortec. Then, in 2021, I was appointed CEO of TriLite Technologies, an innovative start-up that is designing and building the world's smallest projection displays, which are set to drive a breakthrough in the adoption of AR smart glasses. 
Can you detail the display technology?
We have around 40 employees dedicated to the development of the world's smallest laser projection display that's less than one cubic centimetre in size, weighs just under 1.5 grams and provides a luminosity of 15 lumen.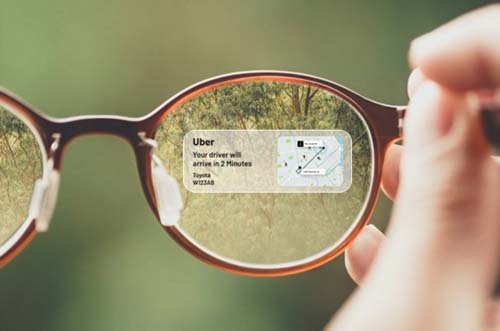 The projector can be used with a see-through waveguide to create an ultra-compact display system for AR smart glasses, no different in size or appearance from regular glasses
It's based on a technology comprising three lasers (RG&B), six lenses and a MEMS micro mirror that allows an incredibly small form factor, minimal weight and low power consumption. We've also developed a whole stack of algorithms that allows us to control the system with fewer alignment steps, thereby shifting complexity from the hardware to software and providing benefits in terms of assembly yield and manufacturing costs. 
What is the main innovation?
A major limitation of current display technology is that it's based on technology from the last millennium, which makes most head mounted displays large, bulky, expensive and uncomfortable to wear. To overcome these limitations, we've developed a new standard in super small projection to produce a display that's smaller, lighter and with better image quality, optical compatibility, power consumption and reliability. 
With these features (together with a wider field of view, better resolution, faster refresh rate and higher luminance), our mass-manufacturable laser beam scanners significantly outperform conventional display technology. 
Most importantly, the projector is so small and lightweight it can be used with a see-through waveguide to create an ultra-compact display system for AR smart glasses, which is no different in size or appearance from the eyewear available from high street opticians. 
What are the use cases for this type of display technology?
The use cases are immense. AR is already used in industry, for example, for picking and tracking products in warehouses and for monitoring assembly processes using advanced image recognition, as well as for gaming. 
But this is just the tip of the iceberg. AR has enormous potential in healthcare, for example, in relation to hands-free photo documentation, telemedicine, electronic health record retrieval and input and rapid diagnostic test analysis. For consumers, high luminosity AR enables enhanced navigation and speed control for cyclists and skiers in bright daylight, and smart glasses can enable smart shopping via enhanced store navigation and product information, together with a totally different interactive form of advertising. AR will also positively impact education and training by making classes more interactive and focusing on practice rather than just theory.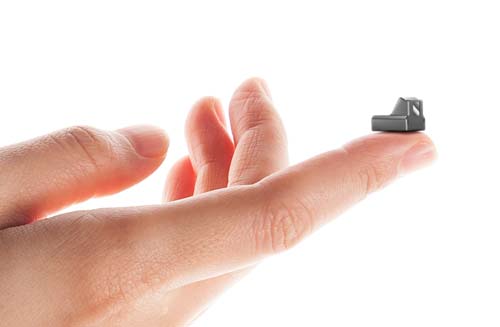 TriLite's projection display is less than one cubic centimetre in size, weighs 1.5 grams and provides TriLite Technologies a luminosity of 15 lumen
Who are your main customers?
Our system has been designed to be as flexible as possible and compatible with a wide range of optical combiner technologies, so it can be customised to our customers' specific needs. In the first phase, the processing power will be provided by a smartphone, so our customer base is mainly on the US west coast and in China where smartphone OEMs are located.
What's your vision for the future?
Currently, only a very small number of people use AR, mainly for vertical markets such as logistics centres and industrial environments, because the key issues of size, weight and brightness have not yet been effectively addressed. 
We believe that our technology will enable AR devices that overcome these limitations. Our vision is that everyone will be able to enjoy augmented vision using lightweight smart glasses available from high street opticians. It's as simple as that. 
If you started again, what would you do differently?
I've been lucky to have had so many opportunities that I've been able to grab and make the most of. Maybe I should have been more patient, but at the end of the day, I'm a consumer guy, which is why I never chose to go into automotive and why my temperament is well suited to TriLite, which is 100 per cent focused on the feelings and needs of consumers.
What's your advice for the next generation of entrepreneurs? 
Persistence is essential for any entrepreneur, together with the awareness that developing really useful products in the deep tech space takes time. But for me, what's most important is to do something that has a deeper meaning for the world and the end customer. For example, in our case, we are developing a completely new computer platform that minimises waste, has a much lower power consumption and reduces the number of devices to just one simple pair of smart glasses – that will ultimately make all other display systems redundant.