Entrepreneur interview: Intelligent investing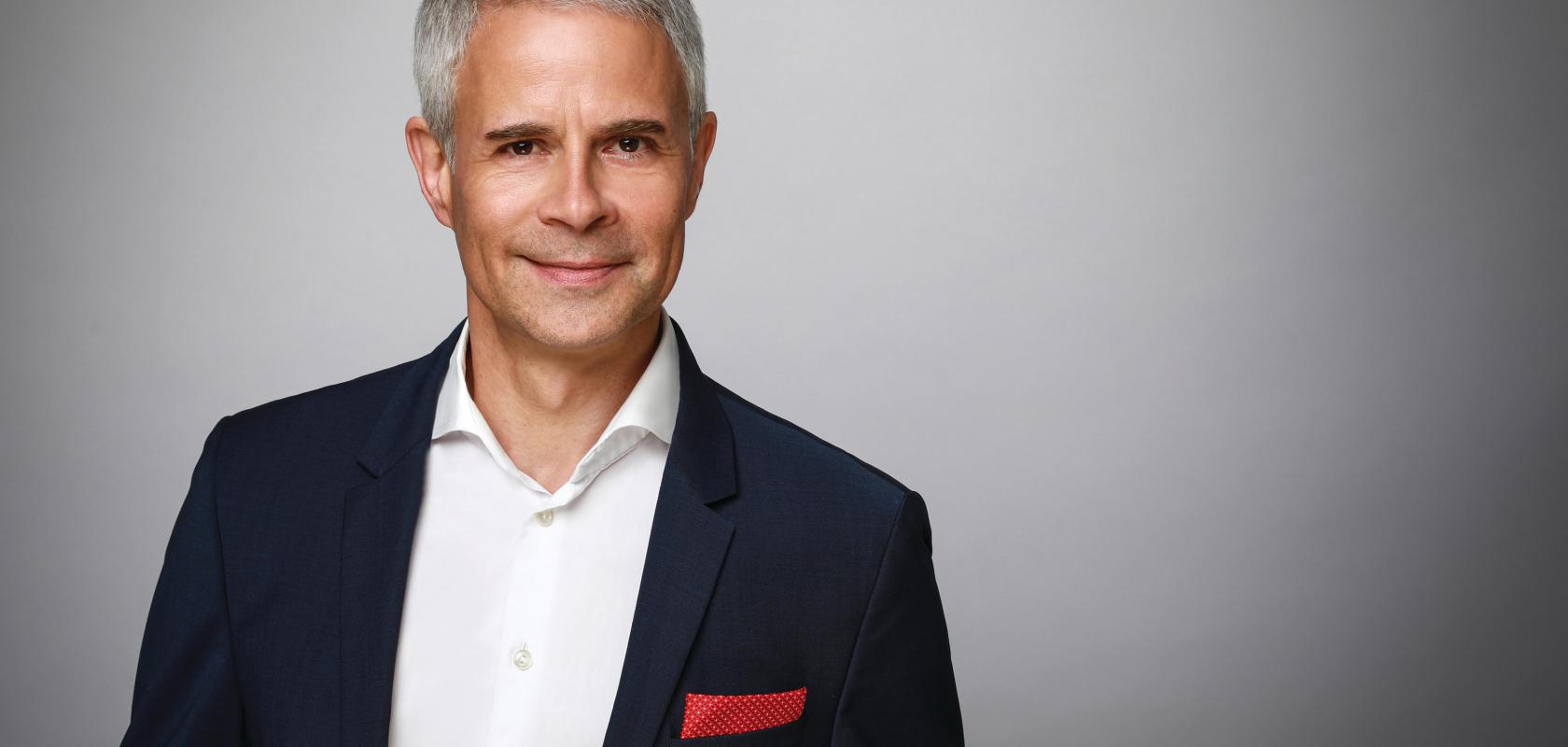 Carlos Lee talks to Maik Müller, chief executive officer at Nynomic, a holding company of nine photonics enterprises operating in the life science, clean tech and green tech sectors
What led you to become chief executive at Nynomic AG?

I studied communications engineering at Mannheim University of Applied Sciences. When I graduated in 1995, there were very few engineering jobs available in Germany but, fortunately, I came across the recently founded start-up tec5, who were eager to hire a full-time engineer with a strong background in electronics and software development.

I stayed at tec5 for the next 10 years and it was an excellent learning experience, because I have been involved in various tasks and positions and have helped the company to grow from five to 30 employees. The following five years that I spent in the life science and consulting business were just as important, a time in which I saw many companies and gained important experience.

In 2010, I gratefully accepted the offer to return to tec5 as chief executive. My main mission was to use the gained experience to develop tec5 in many aspects, which included setting up a management team and introducing processes and systems, like an ERP and CRM.

At the end of 2014, myself and Fabian Peters, who had a strong background in finance and had worked already for some years in a company in the group, were approached by Nynomic's board of advisers to take over, but to first develop a long-term strategy. To cut a long story short, in 2015, Fabian and I became Nynomic's two executive directors, with the goal to make out of a struggling assembly of three companies a relevant player within the photonics industry.

One of the main problems at that time was the destroyed reputation in the public market, which showed itself in a market capitalisation at a ridiculous level, carried by years of losses.

We immediately initiated a restructuring process, converted Nynomic into a pure financial holding and introduced a buy-and-build strategy. Today, Nynomic comprises the following nine photonics companies and their subsidiaries: m-u-t – the former operational business of the public company – led by Fabian as chief executive and a developer of UV-VIS-NIR-LWIR optical measurement systems; tec5, a manufacturer of products for industrial optical spectroscopy and photometry and led by me as chief executive; Avantes, a producer of miniature spectrometers and accessories; APOS, a provider of turnkey measuring system solutions for the wood industry; LayTec, a manufacturer of process-integrated optical metrology systems for semicon and thin-film processes; Spectral Engines, a producer of MEMS-based spectral sensors for highly miniaturised and inexpensive detectors; LemnaTec, a specialist for hardware and software systems in the field of digital plant phenotyping and high-throughput screening; Sensortherm, which produces and distributes intelligent and sophisticated infrared measurement technology; and just recently Image Engineering, which develops test and calibration equipment for cameras and multisensor systems.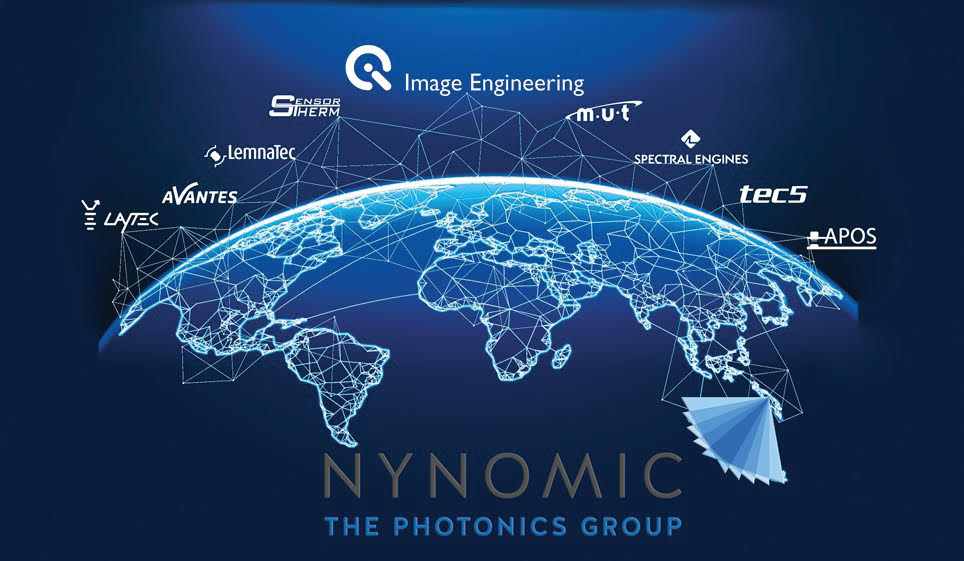 The group had a combined workforce of around 480, with roughly one third engineers and scientists, and achieved in 2020 a turnover of €78.6m. The mid-term goal is to reach €150m in revenue on typical profitability for a high-tech company, to achieve more and more the status of a relevant player in the photonics world.

How has your role changed from managing a single to a group of companies?

Fabian and I see Nynomic's role not as financial investors, because we have no exit scenario, but as strategic shareholders. Each new company adopts certain procedures, such as setting up a budget, reporting numbers and regularly discussing the story behind the numbers with us. If everything is going according to budget and the MD's story is comprehensible and the development of the company is in line with the business plan, we don't go into the operational side of the company's business or intervene otherwise. This is important to avoid, as going into too much detail and asking too many questions is always a touchy topic, as it can be frustrating and demotivating for the managing directors.

What's most important is for us to have the ability to detect future problems, based less on figures and more on a general feeling of how things are going, which can only be acquired through experience.

Having said this, a problem of managing at a holding level can be losing contact at an operational level. This is particularly the case with photonics, where things change so fast that, if you are away from operational management for any length of time, you can easily [feel] lost. For this reason, I now have a co-managing director at tec5, and Fabian has a co-managing director at m-u-t, so we are still operational and running a company.

What is your acquisition and corporate strategy?

First of all, every acquisition has to fit into our area of optical, non-contact and non-destructive measurement technology. We are coming from the spectroscopy and photometry side and that is still our home ground, so the acquisition candidate must fit into this. Furthermore, our goal more and more is to fill a matrix in terms of 'level of integration' (from components to solutions) and 'customer type/price level' (from industrial to consumer products).

Secondly, every company within our group is an independent company with its own well-established brands in the market. We're proud of these brands and have no intention of making any changes. Our aim is to align all the companies, so they are going in the right direction in terms of strategy and are not building up any unnecessary overlap.

Thirdly, we always look for collaborations and synergies, so that the holding can bring added value to each individual company. We collaborate on the customer and technology side, and with a combined workforce of roughly 480 across the world. We can collaborate on almost all fields, from sales and marketing, to R&D, IT and business operations.

What challenges have you faced in raising investment?

Actually, finding new investors or increasing capital with already established investors is possible, though not easy. Although there is in general a lot of money in the market, the key problem, which we found in the first two years, is to gain the necessary trust.

Fabian and I put a lot of work into this, presenting the idea of Nynomic, the numbers and KPIs to investors at capital conferences and roadshows around Europe, supported by a sustainable and reliable investor relation communication.

Once you start to show sustainable growth, profitability, stability, and can present a coherent strategy, you get the attention of professional investors, which are crucial. Of course, there are some hurdles you have to take before such investors can invest and put you on the long list of interesting cases. €100m market capitalisation is typically the first, but more solid is the €250m; the first we took roughly at the beginning of 2018, the second is now within reach for us.

If you have the trust of the capital market, raising investment from the public is possible, though bank loans are also a way of financing followed by roughly the same rules.

Do you recommend a company to go public?

A public company has a big advantage when it comes to management, because it gives you much more flexibility. The transparency of financial figures, evidence of a comprehensible strategy and sustainable growth create the necessary reputation and trust on the capital market. That transparency makes it easier to talk to banks and international operating customers, even blue chips, and to part with everything you would normally have to present for a new partnership.

On the other hand, going public will increase your workload by at least 30 per cent, as you will need to talk to investors, consultants, lawyers etc and get involved with all the public stock exchange duties. This is not to say you will have to do this by yourself, but you have to take care that it's done in a professional way.

In our experience, you should also take the positive side – use talks to investors as valuable input to question yourself and your strategy; use capital market conferences for networking and exchange with other CEOs; and be open to input even from surprising sides; that is a huge difference from running non-public companies, which typically rely on a few shareholders, a mostly stable advisory board and professional consultants.

Finally, yes, go public, and use it the right way!