Photonics: The next generation | Part one: Gabriella Gardosi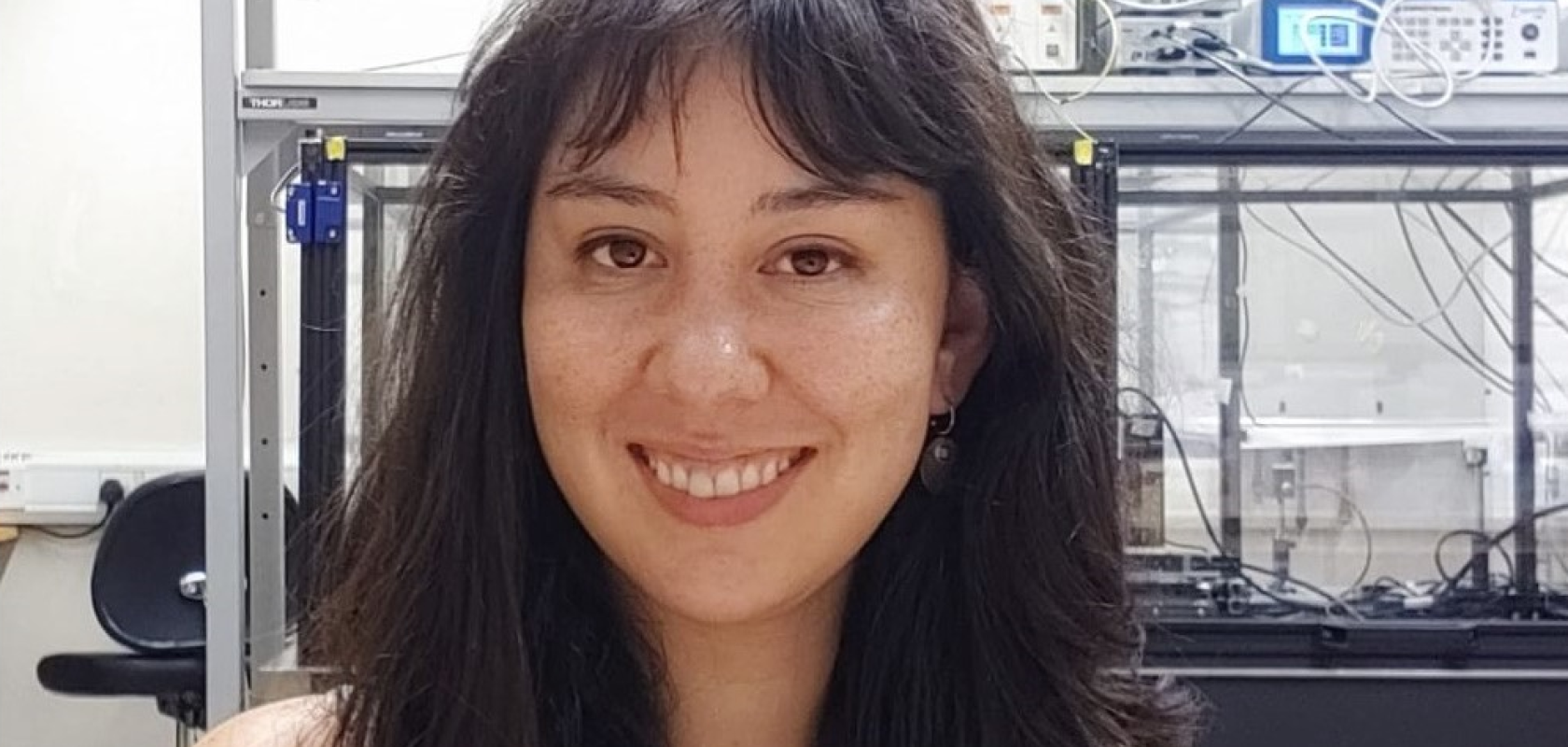 What inspires and drives young engineers?
For the photonics industry to attract – and retain – the best talent, answering this question is critical.
That's why, ahead of the Day of Photonics on 21 October, Electro Optics spoke with people at the start of their careers, to find out what's important to them in their work – and how photonics organisations can meet their needs.
First up in this series is Gabriella Gardosi, Research Student at the Aston Institute of Photonic Technologies.
Gardosi's work has been breaking precision boundaries in optical microresonator fabrication.
The team at Aston University in Birmingham, UK, has developed a new method for fabricating ultralow-loss optical microresonators and the technique may yield more surprises in unlocking 'slow light' devices. It's an ambition that has been challenging researchers for years and Gardosi has been incorporating micro-fluidics into the SNAP platform to better utilise thermal methods to tune microresonators under development.
She's a scientist to watch and her journey from an artist's studio to the laboratory is an inspiring one.
How is your research going – what do you enjoy best?
I really enjoy designing and creating experiments. In terms of being a researcher, I have always been very curious and needing to get to the bottom of things. It was very stark when I was in classes with engineers – they often just want to know how something works and then apply it, but I was always the one asking why!
They talk about whole-brain engineering, and I felt that, when I came to focus on 'hard' science, I was using a different part of my brain that wasn't so intuitive – it didn't think about things metaphorically and the opportunities about putting different things together.
I always try to imagine a concept. I like to connect things but would sometimes get pulled up by classmates who would say you can't connect those things. My mind is quite anecdotal, or analogical, in that sense. I think physics is very conceptual and so you do sometimes have to think in a very abstract way.
What are your career aspirations?
I always wanted to position myself at the frontline of innovation. In photonics, we are riding this incredible wave – so many important innovations of the past century have come out of the discipline, and I would like to stay in such an exciting space.
I enjoy following the science, so a move further into industry would depend on whether I could move to a role that would continue to allow that.
What sectors/applications in photonics excite you? 
I knew I wanted to get into OAM photonics, and I now really want to find the applications for what I've discovered and explore the areas where we have yet to apply tools.
I was drawn to the excitement of photonics, and Aston University, of which Aston Institute of Photonic Technologies is a part, is the second-biggest centre of its kind in the UK. It's an environment that really encourages everyone to get into the lab, which I love.
I was able to start my PhD and I'm now a Research Associate. In some ways, it feels like four or five years in the same lab, but the places that experience has taken me have been incredible.
What first sparked your interest in photonics? 
I used to be an artist, making light installations with projectors. I would find myself coming across things that I didn't understand. I went to university six years ago and everything has just developed from there.
How do you think schools could get more young people interested in photonics based on your experience?
You have to jump to the creative heart of what we do. People can get scared off by the technicality, but you soon realise that technicality is so powerful – it's a foundation or tool to discover new phenomena. 
Next week, I am going to do some outreach with my university. We always have a load of different things to take to schools, such as a laser harp that has no physical strings. I'm really impressed by Astor University – it's very focused on outreach.
I'd say: if you want to know how things work and you want to be in an innovative space that's growing, then think about photonics. People need to imagine being in a field where, everywhere you turn, there's something new. It's very different from fields such as biochemical engineering, where there are many groups doing many things, but all overlapping with each other. There's so much to know in our field – we have so many different new instruments that can do much and can be applied in so many ways.
When it comes to looking for a job/internship – what would stand out to you/excite you on a job description?
Representation is so important. When I did my undergrad, about half of my tutors were women and that made a big difference to me. I don't enjoy being the only woman in the room. Things need to change, and the sector needs to become more inclusive.
I was at a conference recently and there was a women-only panel, and they were all incredibly raw and honest about their experiences. It was so validating to see. It's important to have networks of women and I started a society at university called Women and Engineering, Science and Technology (WEST). It's important to have other women visibly in the same space as you.
What's the most important thing for you in your future career?
If you get deeper into any subject, it always becomes more creative. Otherwise, you are just doing what has been done before and you are not thinking outside of the box.