Pharma market in emerging countries fuels growth for Raman solutions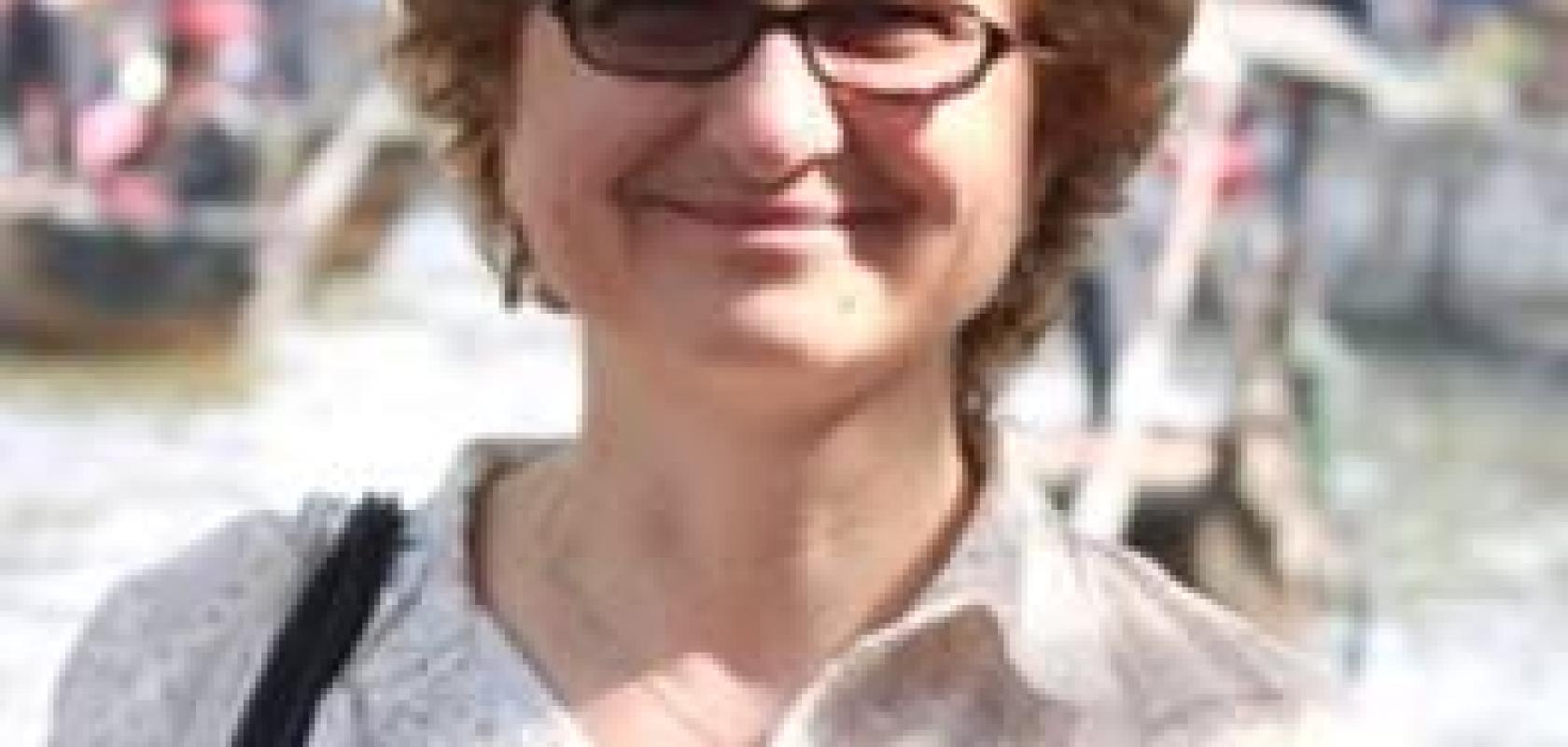 Spectroscopy firm B&W Tek has opened a centre of excellence in Hyderabad, India, to cater for the Raman spectroscopy needs of pharmaceutical production in the country. Dr Katherine Bakeev, director of market and customer development at B&W Tek, explains the market
The pharmaceutical industry in emerging markets continues to grow at a fast pace; in India growth is projected to be 15 per cent CAGR until 2020, according to consulting firm McKinsey and Company. Many pharmaceutical products manufactured in India, China and other emerging markets are made for export, and these global suppliers are expected to operate following current good manufacturing practices (cGMP) and meeting international quality standards. The companies are also carefully inspected to ensure that regulatory guidelines are followed for product testing, from raw material to the final product.
Testing with analytical instruments such as spectroscopy and chromatography are used in all aspects of manufacturing pharmaceuticals. The growth in the pharmaceutical industry therefore brings with it a growth in research investment and in manufacturing capacity, both of which rely on analytical tools such as spectroscopy – Raman, UV-Vis, FTIR, NIR – to contribute to research on new compounds and processes, in process testing for quality assurance, and verifying both starting materials and the final medicine.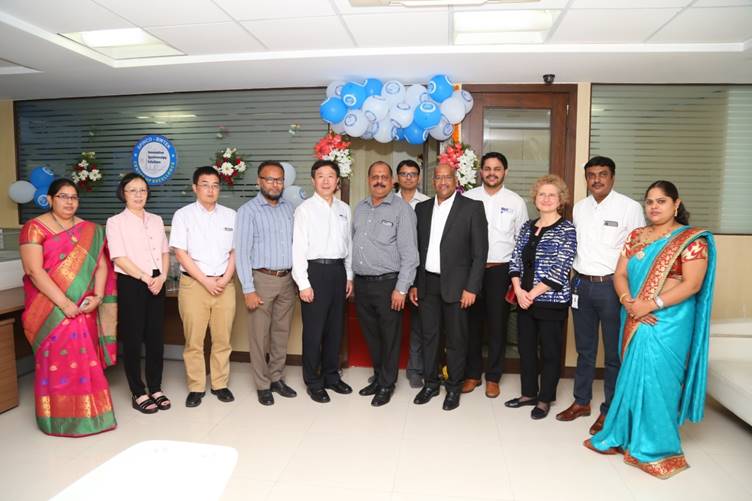 Raman spectroscopy is an essential analytical tool used across numerous processes in the pharmaceutical sector. With handheld and portable Raman instrumentation, often designed for specific applications, Raman is not limited to research alone, and can be used for rapid quality testing by non-experts and experts alike.
To meet the growing demand for Raman spectroscopy in the Indian pharmaceutical market, B&W Tek opened the Spinco-B&W Tek Centre of Excellence in Hyderabad, India in March 2018, where customers can test samples on the latest spectroscopy equipment, and get assistance in developing solutions for their analysis needs.
Industrial growth in the pharmaceuticals is expected to bring with it up to 10 per cent annual growth in the Raman market through to 2021, according to a 2016 study by market research firm ReportLinker. The growing importance of Raman spectroscopy in the pharmaceutical industry is evident from updates made in the pharmacopoeia guidance on Raman – namely the United States Pharmacopeia (USP) draft chapter 858 on Raman spectroscopy, and the European Pharmacopoeia Commission's general chapter on Raman spectroscopy (2.2.48), revised in April 2016.
Raman spectroscopy, as a non-destructive method with high information content, can provide qualitative and quantitative results, and is a valuable asset in quality systems of pharma manufacturers. Examples of Raman applications are given here to illustrate areas that will fuel the projected growth in the Raman market.
Handheld Raman spectroscopy is widely adopted for non-destructive testing of incoming raw materials – all of these materials have to be verified. The Raman spectrum is a molecular fingerprint of the material, and can be used to identify materials, typically by computing the correlation to a spectral library from the sample to a model of known materials. Sample identification can be made through plastic bags and glass containers using instruments that are intuitive to use and generate clear pass/fail results. Raman spectroscopy has helped companies reduce or eliminate quarantine times for incoming raw materials by using handheld Raman in their warehouse for material testing. The test can be done by warehouse operators, reducing the reliance on sending samples to a laboratory.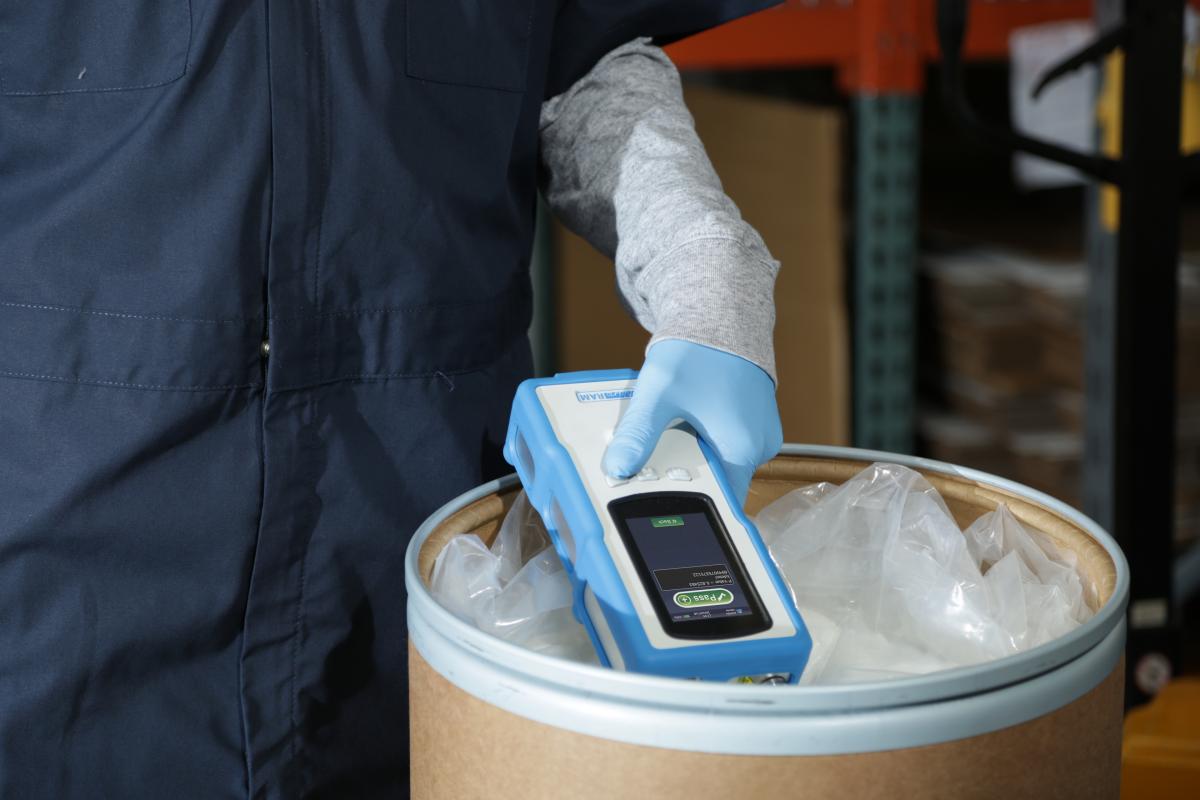 NanoRam handheld instrument for incoming raw material testing in a warehouse
Raman spectroscopy can also be used to answer many questions in product development, and can provide solutions for product testing. At the earliest stage of drug development, Raman can be used to monitor chemical reactions in drug synthesis. As Raman instruments can use fibre optics as part of the sampling system, measurements can be made without removing aliquots from a reactor; they can be made with a probe immersed in the system, or through a glass reactor wall, with spectra collected at regular intervals throughout the process. The specificity and sensitivity of Raman spectroscopy gives information-rich spectra that can aid in process understanding, as one can monitor the consumption of starting materials, the formation of the product, and the formation of side-products and impurities. Implementing Raman early in development can aid optimise production processes.
Within drug development, the identification of the polymorphic forms of drugs is important, as it has impacts on the product's dissolution and efficacy. Polymorphic form and hydrates of materials are readily distinguished by their Raman spectra, and with the rapidity of testing, can be used to follow the transition from one polymorphic form to another, which can occur during fluid bed-drying, or even during storage in high humidity and temperature environments. Coupling Raman spectroscopy with other equipment, such as dynamic vapour sorption, can provide understanding of form changes in situ[1].
The content uniformity of solid dosage forms is also an essential product property that can be tested with Raman spectroscopy. Transmission Raman spectroscopy is the preferred way to interrogate solid dosage forms by Raman, as a large volume of the sample is tested, and therefore a more representative measure of the amount of active pharmaceutical ingredient (API) in the sample is achieved. With transmission Raman, the spectrum is not limited to the surface – which is often a coating – and all ingredients contribute to the collected spectrum. The composition of samples can be measured with transmission Raman spectroscopy, not just for API but for other components in the formulation. The non-destructive testing is rapid and can be made in-line, thus giving nearly real-time feedback on product quality, without waiting for results from laboratory analysis. The recently introduced QTRam from B&W Tek is a portable transmission Raman system for content uniformity with sample optics customised to the dimensions of a user's solid dosage form.
The pharmaceutical industry's growth will be realised by the delivery of quality products, and Raman spectroscopy can help ensure that. Processes can be optimised with the technique, while transmission Raman provides rapid, non-destructive content uniformity testing, a requirement for product release. The importance of Raman for pharmaceutical testing means that the Raman market will grow hand in hand with the pharma industry.
References
[1] A. Paudel, D. Raijada, J. Rantanen, 'Raman spectroscopy in pharmaceutical product design', Adv. Drug Delivery Rev. 89 (2015), 3-20.