The risks of a quantum leap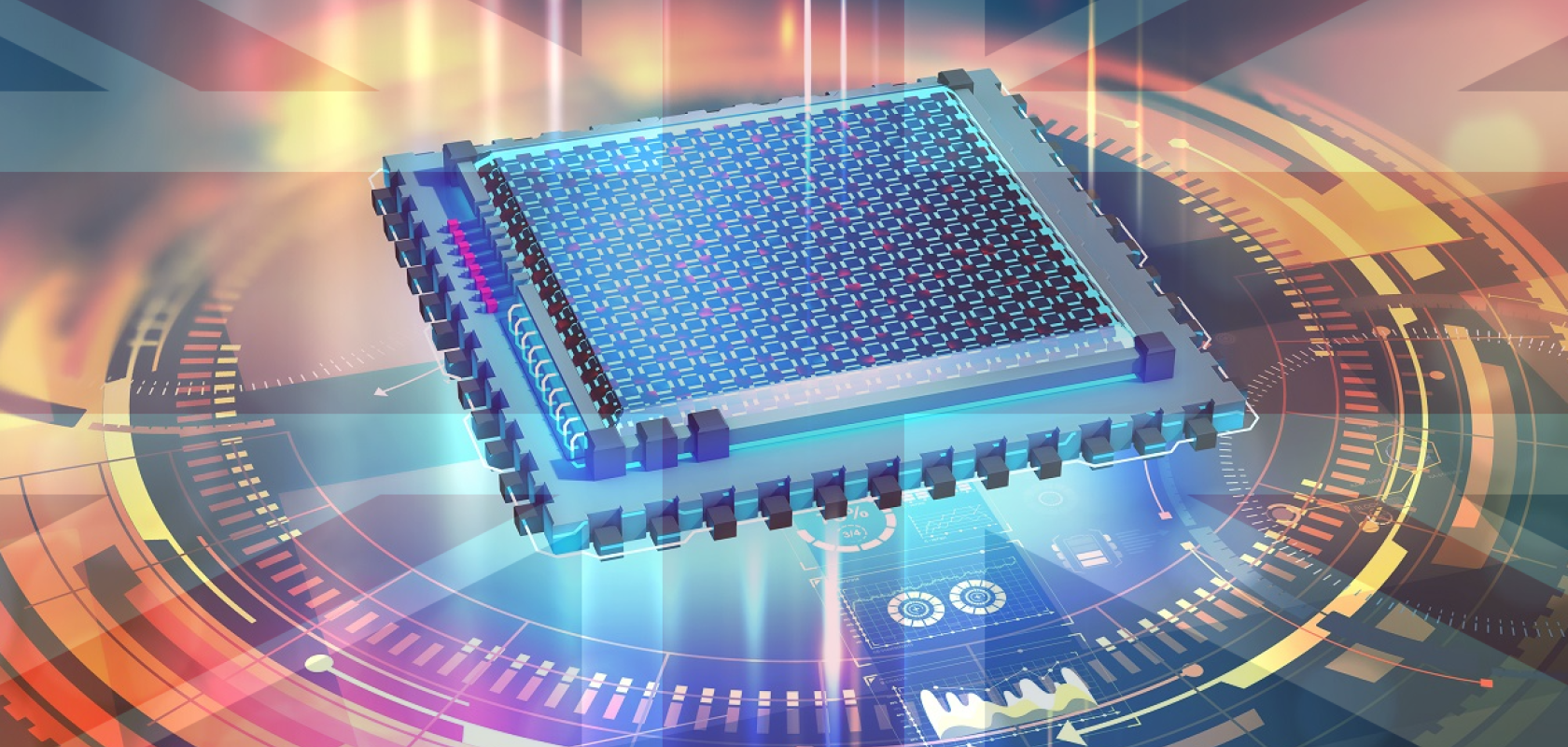 Matthew Dale learns that focusing too heavily on quantum technologies could create long-term risks for the UK
Last year photonics was recognised in the UK's new Innovation Strategy, grouped together with quantum and electronics as one of the seven key technology families where the UK has globally competitive R&D and industrial strength.
The purpose of these technology families within the strategy is to focus domestic and international attention on the potential of UK technology.
At the time, John Lincoln, chief executive of the UK's Photonics Leadership Group (PLG), remarked that: 'It is fantastic to see this now recognised in the Innovation Strategy alongside the importance of backing such transformative technologies to benefit society and all vertical markets and challenges. The PLG, UK photonics industry and research communities look forward to working with the government, Innovate UK and UKRI to operationalise and deliver this strategy.'
Fast forward to January 2022, when the UK Government released a 'Benefits of Brexit' document to share how the UK is taking advantage of its independence from the EU. Within the document a new 'Quantum Strategy' was announced, which once published later this year will set out a plan for how the UK can evolve into a sustainable and diverse hub of quantum innovation. Since the announcement, a subsequent call for evidence has been released that will enable the quantum research and business community to inform the development of the new strategy. The call revealed that the strategy will cover all quantum technologies and their enablers, including 'sensing, timing, imaging, communications and computing'.
However, within the announcement of the new strategy, the call for evidence, and the rest of the Benefits of Brexit document, 'photonics' is hardly mentioned.
While some may not consider this significant, for Professor Martijn Heck, a researcher of photonic integration at the Eindhoven University of Technology, it took him by surprise.
'I found it very strange that a political document introducing the quantum strategy of a country hardly addresses either photonics or electronics, especially since quantum technology itself requires each of these fields to function,' he told Electro Optics. 'In order to develop a quantum ecosystem you also need to have both photonics and electronics ecosystems.'
To explain why this was noteworthy and even a potential cause for concern, Heck referred to previous patterns in funding distribution: 'Until recently, quite a lot of Excellence grants, like ERC, went into the field of photonics. Far less awards went into the field of CMOS-based electronics, not even to leaders in that field, even though great progress is still being made there. A possible reason is that research in the CMOS/silicon semiconductor field is seen as more incremental, which is far from true. With quantum technology as the new kid on the block, photonics might go the way of electronics: the danger is that it will be considered as an established technology, without major scientific challenges. Nothing could be further from the truth for such exponential technologies.
According to Heck, even if these documents did signal the start of a shift in funding, for many photonics firms and research institutes, this wouldn't necessarily be a bad thing.
'With photonics playing such an important role in quantum technologies, a lot of photonics firms and institutes could benefit from this potential shift,' confirmed Heck. 'Almost every implementation of quantum technology requires a laser – quite often multiple lasers – so this will be a great opportunity for photonics entities looking to support the quantum ecosystem. However the Benefits of Brexit document only refers to photonics in the context of supporting quantum, so if researchers are looking to pursue non-quantum related research, then they are the ones who may potentially have cause for concern.'
A UK perspective
John Lincoln of the PLG shared Heck's view that the Government focusing heavily on quantum could indeed pull focus from photonics, despite the two being heavily entangled. 
He shared the statistic that 88 per cent of Innovate UK projects funded under the UK's current Quantum Programme relate to photonics, while less than 8 per cent of the UK's 1,200 photonics companies have received support from the programme. This shows that while photonics is vital to quantum, quantum doesn't necessarily cover a large portion of photonics applications.
'To heavily fund one area is not intrinsically bad, and quantum funding has been accessed extensively in parts of the UK photonics industry, but when support is finite, it distracts from other worthy areas which may be able to offer more immediate return,' he said. 'As investors follow governmental lead, it also risks creating a bubble in that focus area (e.g. quantum) when expectations are not met – something seen previously in graphene and nanotechnology, which in the long term reduces investors' confidence in backing enabling technologies.'
From what Lincoln told Electro Optics, should the Government focus too much on funding quantum technologies, it risks skipping to the end of the quantum story without first establishing a solid foundation on which these new technologies can actually be produced and exported at scale.
'As it stands, there is insufficient support currently available for "quantum 1.0" technologies – those that are fundamentally reliant on the effects of quantum mechanics (laser systems, transistors, semiconductor devices, etc) – which have demand now,' he said. 'As a result, there is risk of there not being a sufficiently mature volume manufacturing industry in the UK ready to deliver "quantum 2.0" technologies – those involving the generation and coherent control of quantum states, resulting in phenomena such as superposition or entanglement (for application in imaging, timing, computing, sensing, and communication). Therefore, without supporting Q1.0 technologies, including photonics scale-up, there is a very real potential that we risk having to export the Q2.0 intellectual property to others to manufacture in volume overseas, and then having to re-import these Q2.0 systems even if the innovations first came from the UK. This would be a repetition of the previous mistakes seen in the supply of communication network equipment and a host of other innovations. It's the difference between exporting knowledge, which is very worthy but poor for the taxpayer, and exporting goods and systems based on that knowledge for long term revenues.' 
He therefore believes it is more important to invest in the process engineering and automation innovation required to manufacture at scale in the UK. This would help generate a local supply chain of manufacturing equipment suppliers, which according to Lincoln is something the UK generally lacks. 'This would be timely too as we are moving from an age where costs were reduced and volumes increased by off-shoring, to one where we can achieve this with automation, which is much more locationally agnostic and can therefore be done in the UK,' he remarked.
Consequently one of the win-win scenarios Lincoln envisages would be for the Government to increase its support of process engineering, automation and scale-up of photonics Q1.0 devices and systems, which would then have longer term relevance to Q2.0 technologies.
'The key point here is the reversal of the impact – first in Q1.0 technologies and then Q2.0 technologies,' he said. 'The current quantum programme has generally focused on the primary impact being in Q2.0, and used strict definitions of Q2.0 involving application of the superposition of states.'
UK continues to show strong industry support for photonics
Lincoln noted that there hasn't actually been any direct UK governmental support for photonics – e.g. though a focused Innovate UK call – in over a decade. 
'Being mentioned in the Innovation Strategy isn't the same as changing in the innovation ecosystem on the ground – there still hasn't been any focused government support for photonics, for example in scale up, net-zero, innovations in sensing, power reduction & manufacturing, enhancing security, communications, etc,' he said. 'The publicly funded innovation ecosystem has considerable inertia, and while the Innovation Strategy sets a desirable direction, that inertia means little has changed practically, a challenge naturally compounded by the financial squeeze resulting from Covid.' 
He concluded by highlighting that despite this lack of specific governmental support for photonics, the support shown by the UK industry does remain very strong.
'This exemplified by the continued growth of photonics, the on-going recruitment of photonics professionals by big tech companies, and the continual increase of industry interest in the PLG,' he said. 'The Innovation Strategy could help push this further by helping the wider industry better understand how photonics is a key area for investment.'