China experiment paves way for laser satellite communications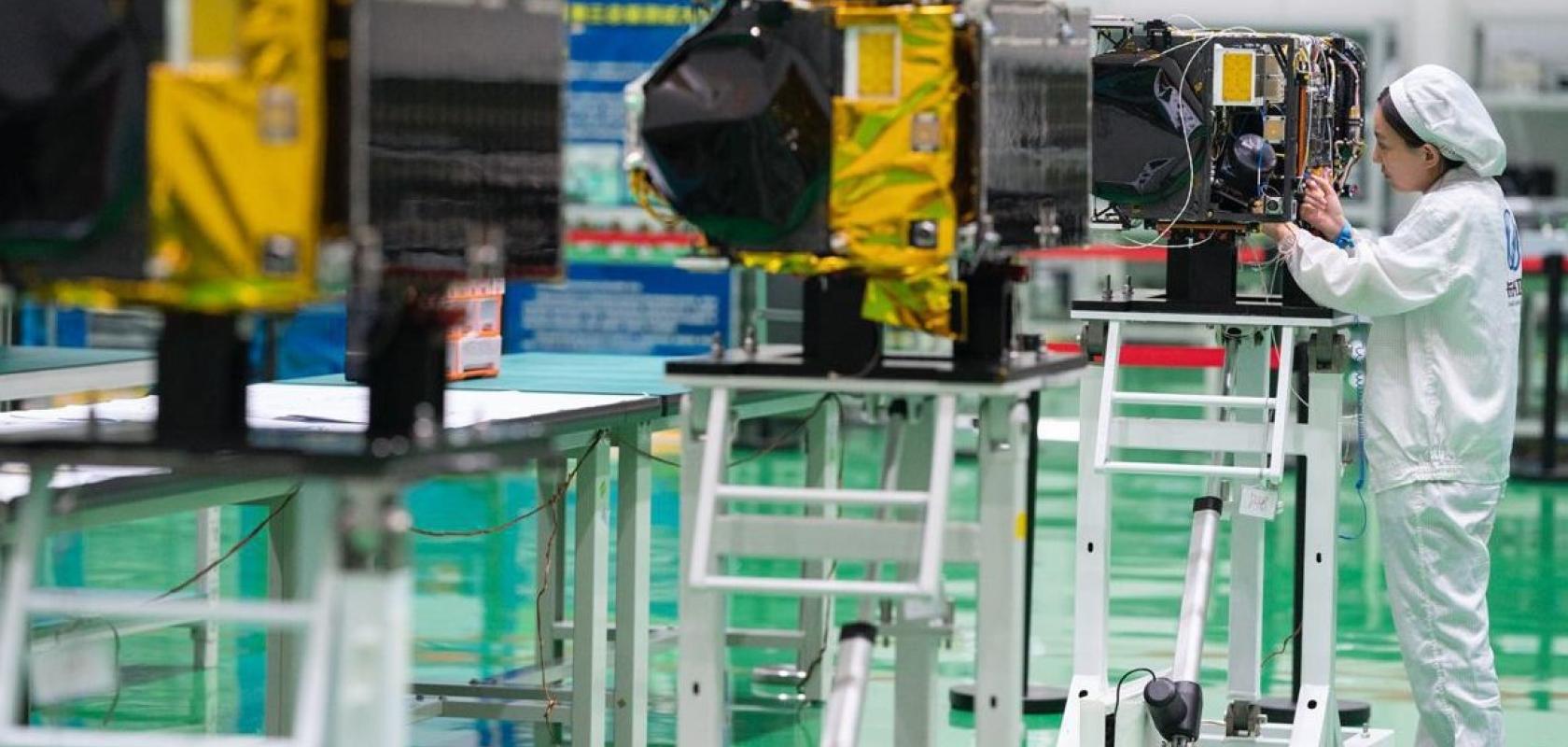 A staff member works at Changguang Satellite Technology, a State-owned enterprise in Changchun, Jilin province. (Image: China Daily)
Changguang Satellite Technology, a Chinese State-owned company based in Changchun, has successfully demonstrated space-to-ground high-speed laser communications technology, China Daily reports. 
The experiment, which was conducted with the company's self-developed satellite Jilin-1 MF02A04 and a laser ground system deployed by the Aerospace Information Research Institute of Chinese Academy of Sciences, will pave the way for the expansion from microwave to laser communications, according to China Daily.
The Jilin-1 satellite family is China's first domestic remote-sensing satellite constellation for commercial purposes. It captures super high-definition images and helps with forest fire warnings, desertification, offshore rescue, ocean protection and other remote-sensing information services.
According to China Daily, the continuous improvement of the spatio-temporal resolution of the constellation means the amount of data generated by Jilin-1 is increasing rapidly. The laser communication experiment was carried out to overcome the limitations of traditional microwave satellite-based data transmission links when it comes to downloading such large amounts of data.
"Researchers from the company made a series of breakthroughs on key core technologies to ensure clear imaging of optical loads while meeting high standards for laser pointing accuracy and stability," said Chen Shanbo, chief designer of satellite Jilin-1 MF02A04. "The optical load image data transmitted successfully during the test showed good quality after analysis and can meet the requirements of business applications with high standards."