Photonics Frontiers - technologies that are changing our world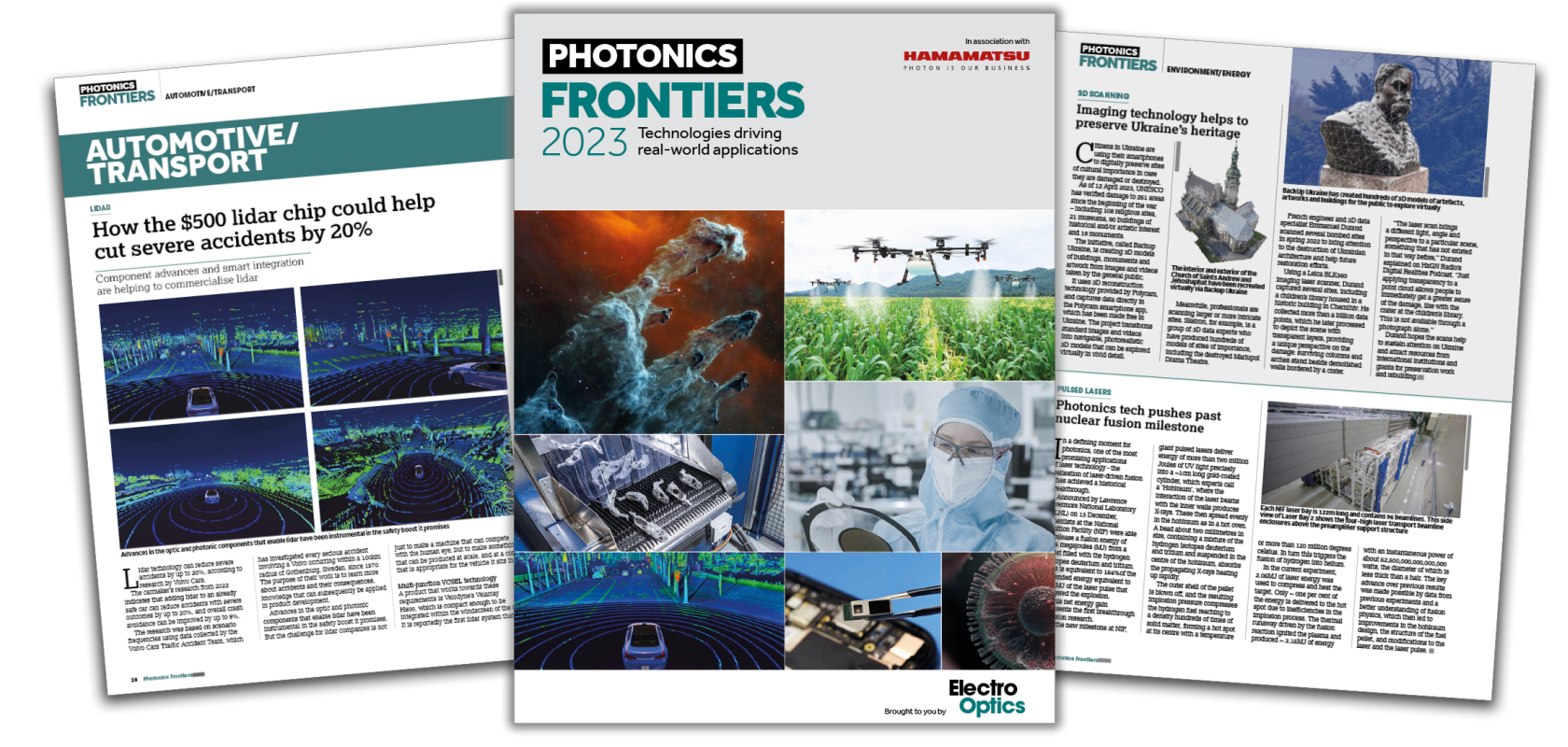 Welcome to Photonics Frontiers, one of the most difficult projects the team at Electro Optics has taken on. The concept was simple enough – a snapshot of the innovative photonics technologies currently having a real impact on our world – but where to start?
We settled on seven markets. Of course, there's great work being done across many more fields of photonics, but we thought it important to align our view against sectors that everyone can identify with, in the hope it would stimulate further debate in those disciplines and showcase the impact of this work in a more relatable form. 
The inspiration for this special project has an obvious genesis: in 2022, we launched The Photonics100 – a showcase for 100 brilliant people driving our industry forward. We gave those individuals a platform to share their stories and celebrated their success. We were overwhelmed by the positive response the idea generated and that project has now become an annual event. We have similar ambitions for Photonics Frontiers.
Our project editor, Jessica Rowbury – long-time Editor of Electro Optics and now a part of our network of subject specialists – identified seven markets to focus on:
•    Aerospace and defence
•    Automotive
•    Consumer
•    Environment and energy
•    Life sciences/medical
•    Manufacturing
•    Optical communications
By showcasing how photonic technology is providing real-world solutions to specific issues in these targeted areas, we have created valuable insights that can help shape future development and illustrate just how quickly critical innovation can make a difference. 
Think about the terrible earthquakes that occurred across Turkey and Syria in February. More than 350 crisis images from 17 space agencies across the world were delivered to rescue organisations, with a variety of different imaging/remote sensing techniques involved. They generated damage and situation maps to help estimate the hazard impact and manage relief actions in the affected areas. A stirring example of photonics technology saving lives.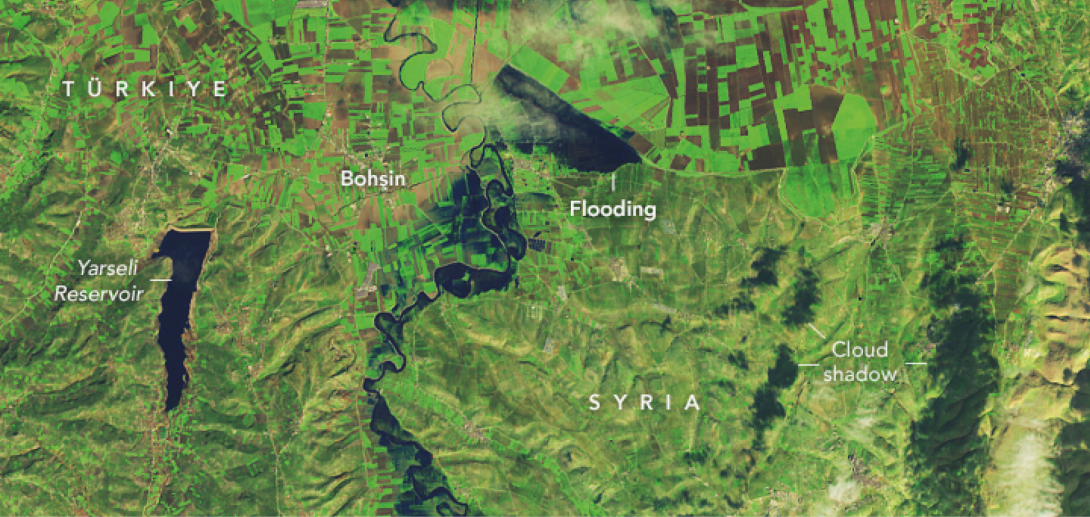 Nasa Earth Observatory satellite image showing flooding along the Orontes River (Credit: Lauren Dauphin/ NASA Earth Observatory/ US Geological Survey)
Less extreme in context, but certainly no less important, 'plane strain' tension is one of the most critical loading conditions leading to ductile failure during metal forming and car crashes. Researchers are using a CMOS camera to study the response of automotive sheet metal to gross deformities that occur during forming and crashes. The work could not only help ensure future passenger safety, but also aid ongoing efforts to reduce vehicle weight and increase fuel efficiency. 
We have rightly been sensitive about the part our sector plays in the aerospace and defence sectors, but it's important to recognise this critical work saves lives too. The conflict in Ukraine has chillingly illustrated that, and we've highlighted several stories where photonics innovation is making a difference to that country. These include drones equipped with imaging technology to identify landmines; photonics-based additive manufacturing being used to build medical devices and prostheses for victims of war; and 3D imaging aimed at preserving Ukraine's rich heritage, which is at risk of destruction.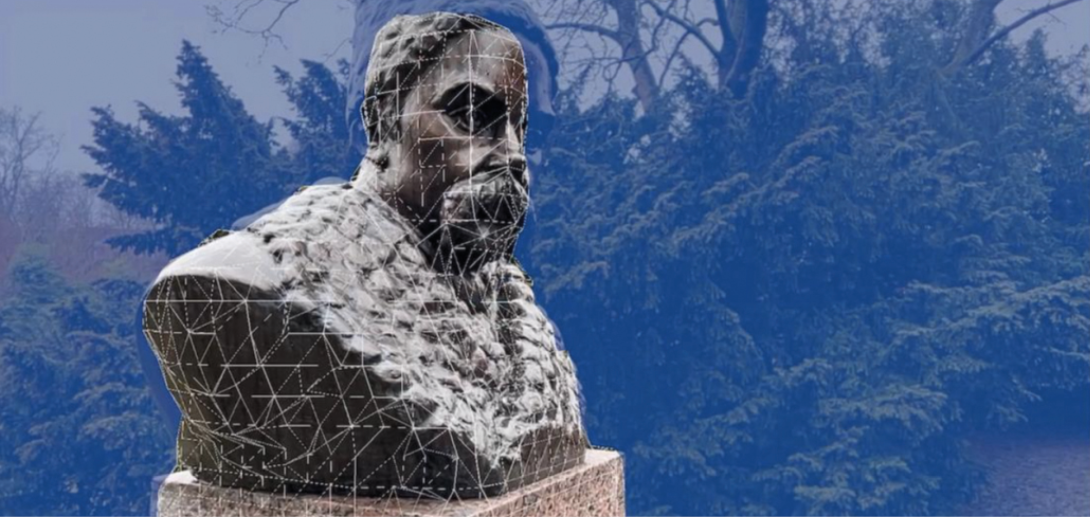 BackUp Ukraine has created hundreds of 3D models of artefacts, artwork and buildings for the public to explore virtually (Credit: BackUp Ukraine)
It might sound like the stuff of sci-fi, but sometimes the hazards come from further afield. Our report on NASA's work redirecting an asteroid for the first time is one of my favourites from this collection. The spacecraft sent to the task was equipped with a single instrument, the DRACO camera, which worked together with an autonomous navigation system called SMART Nav to guide the spacecraft without direct control from engineers on Earth. DRACO uses an 8.2-inch (20.8-centimeter) aperture telescope and a CMOS (complementary metal–oxide–semiconductor) imaging sensor. I won't reveal the conclusion to what happened here, but anyone reading this today would likely have consigned this use case to the scripts of Star Trek or Doctor Who when they were growing up. It's extraordinary – science fiction has become science fact.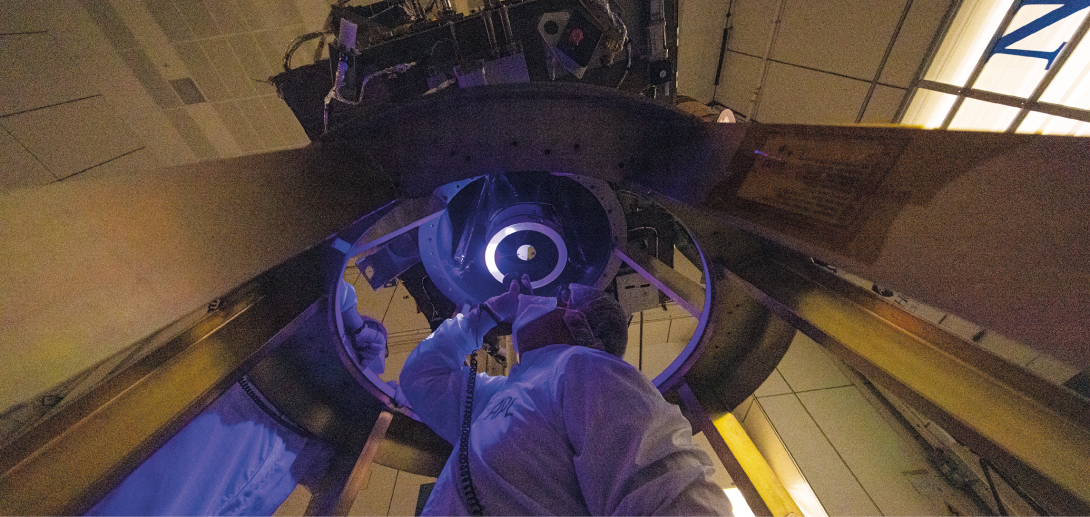 DART team members install the Draco camera onto the spacecraft (NASA/Johns Hopkins APL/Ed Whitman)
The environment is benefiting from your work too. Sadly, there seems little chance that wildfires will become any less common. Using a laser photometer to measure properties of the soot particles emitted by wildfires, scientists can learn how these plumes affect the climate. If we can't eradicate the incidence of wildfires, we can at least better understand the harm they cause in the hope that it will further incentivise governments – and, indeed, us all – to do more to contain them.
Across our portfolio of photonics brands – Electro Optics, Imaging and Machine Vision Europe, and Laser Systems Europe, and alongside Fibre Systems and Scientific Computing World, Europa Science remains committed to serve as a valuable resource hub, connecting business and academia with the knowledge, tools and resources they need to stay ahead in the rapidly evolving field. Whether you're a scientist exploring new research possibilities, an engineer seeking practical applications, or a business leader looking for insights into market dynamics, our brands are here for you. We are expanding our collaborative and exploratory webcasts, have exciting ideas for video and we are experimenting with our newsletter formats. Join us on this exciting journey as we illuminate the world of photonics and shape the future together. 
We aim to participate in as many industry events as possible, including Laser World of Photonics, where this project launches (Come see us at Stand B1.101 to pick up a physical copy), and Photonics West. As well as covering the exciting developments launched at these events, we also want to meet and make ourselves available to our audience, so that they can have their say on matters of importance to the industry. We encourage anyone with a point of view or expert analysis to share to get in touch with us. Contact details are available in each of the printed magazines and on our website and, of course, you can find us on the social channels you would expect, such as LinkedIn and Twitter.
Thanks again to all the companies that helped make Photonics Frontiers happen, both commercially and creatively. In particular, to Hamamatsu, who partnered with us on this terrific project. Please help us by talking about what you read here, share the stories on your social-media channels and we look forward to working on next year's edition.
Mark Elliott, Chief Operating Officer 
& Head of Content, Europa Science
Topics