Event imaging brings super-high-speed, low-light photography to smartphones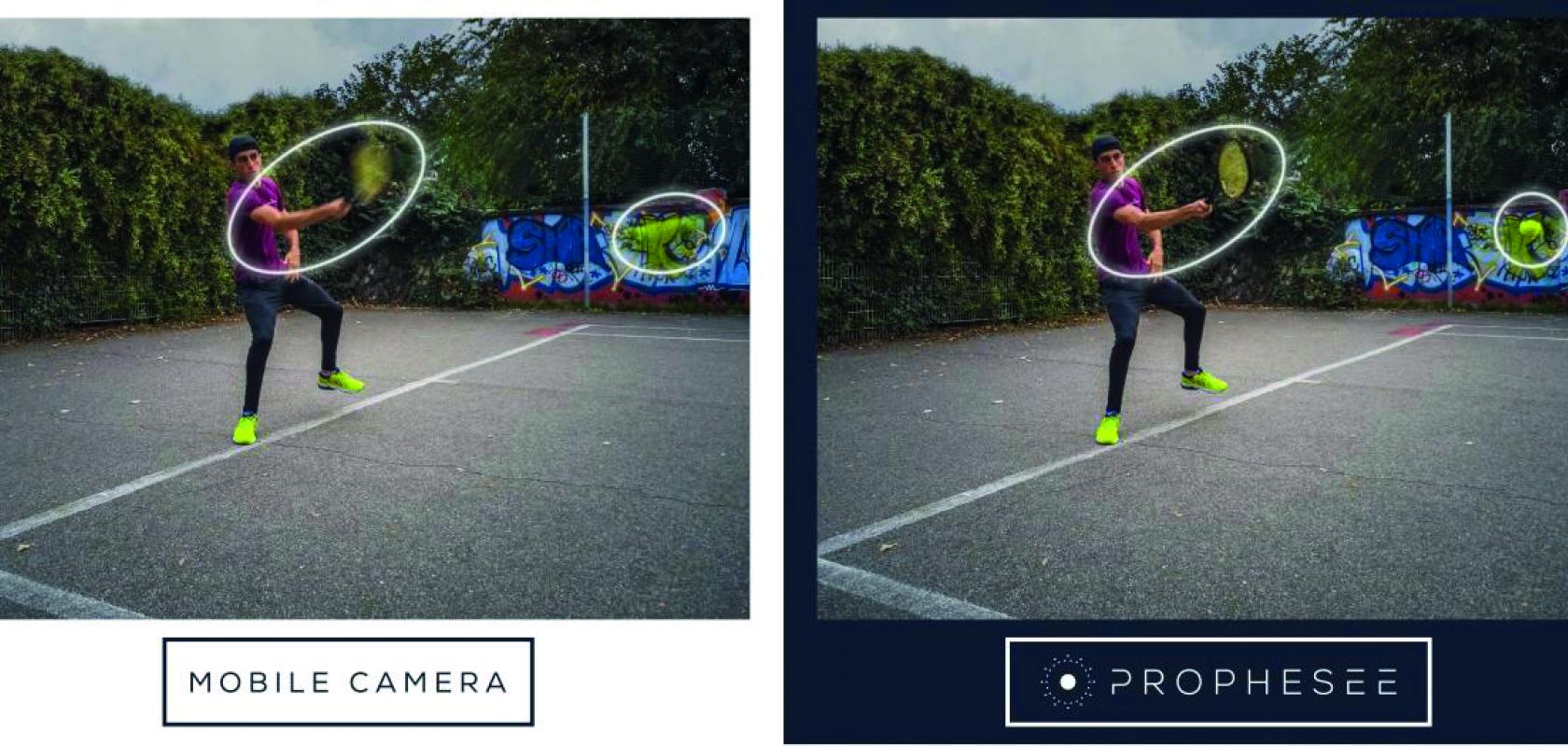 Event-based imaging improves the capture of dynamic scenes ( Prophesee)
Event-based imaging will soon exist in smartphones, thanks to a new collaboration between vision firm Prophesee and semiconductor giant Qualcomm. 
The partnership, established in February, will see Prophesee's neuromorphic Metavision sensors optimised for use with Qualcomm's Snapdragon mobile platforms.
The move will enable OEMs to integrate event-based vision in mobile devices, improving camera performance in capturing both dynamic and low-light scenes. 
A development kit offering compatibility between the Snapdragon platform and Metavision sensors is expected this year.
Event-based vision sensors, also known as neuromorphic or dynamic vision sensors, do not capture image data the same way as conventional sensor technology, instead using a system that mimics the function of a biological retina.
Rather than each pixel monitoring a scene at a fixed rate, they instead operate independently and asynchronously at extreme speeds, only recording changes within the scene (i.e. fluctuations in brightness) as they occur. This prevents the sensor having to capture redundant data if a scene remains unchanged, and means its acquisition speed always matches the scene dynamics. 
This new vision category enables significant reductions of power, latency and data processing requirements, achieving an exceptional trade-off between acquisition speed and power consumption – up to three orders of magnitude better than conventional imaging technologies. Event-based sensors are improving efficiency in applications across industrial automation and monitoring, mobility, medicine and AR/VR.