How LED volumes' 'real-time' SFX will change movies and TV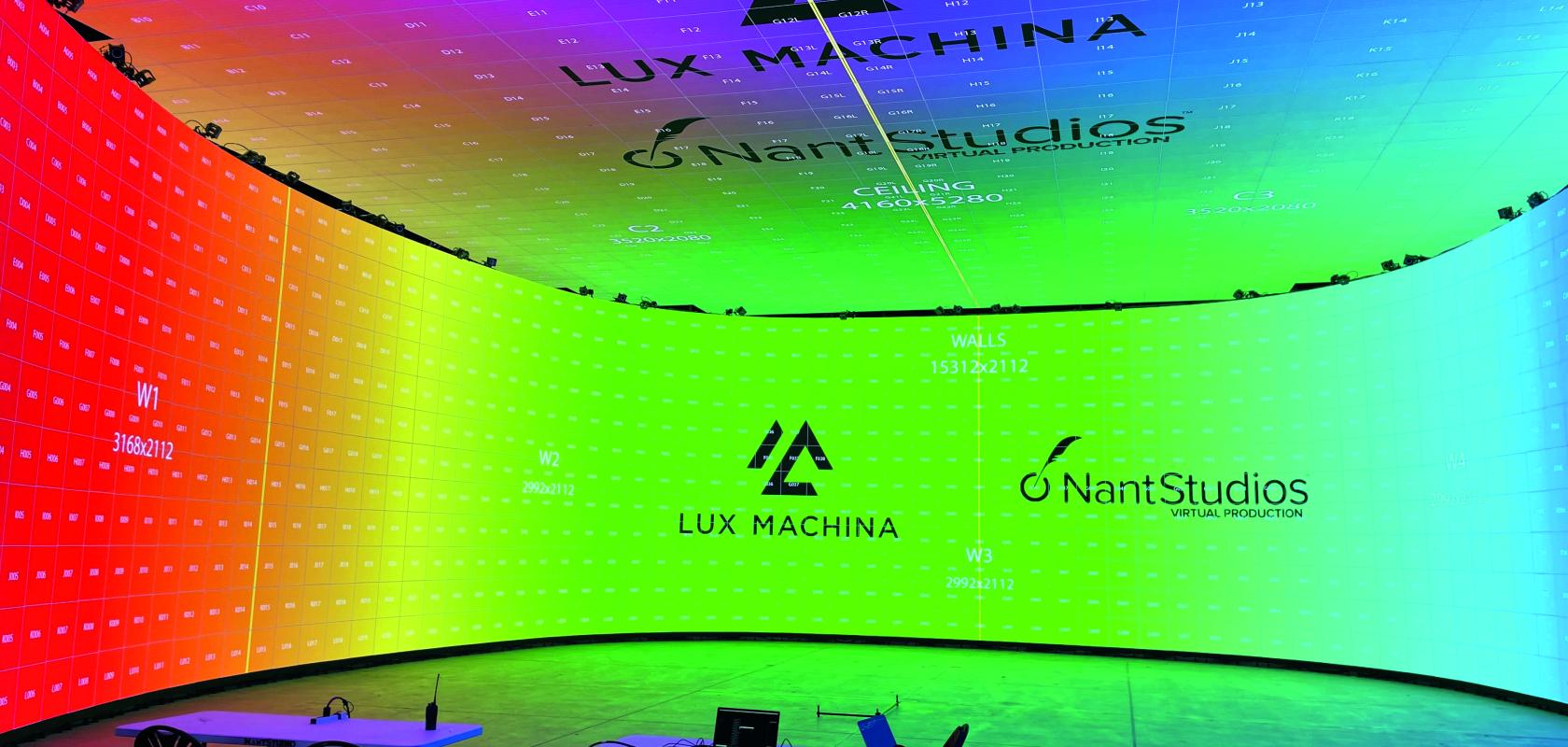 An LED volume NantStudios installed in California in 2021 (Nantstudios / Lux Machina)
The world's largest LED volume is set to offer filmmakers the ability to create endless 3D scenes in real time, from the comfort of a production studio. 
LED volumes, in essence a sound stage that combines huge linked LED panels with physical scenery and computer-synchronised cameras, has been used to film such TV shows as The Mandalorian and Star Trek: Strange New Worlds. The facilities have caused a shift in media production methods in film, TV and commercial production.
Described as 'in-camera visual effects', the technology can be used to create three-dimensional scenes that are rendered in real-time, with the addition of camera tracking and lens encoding technology to create a seamless illusion of shooting on a real-world location. What may have meant extensive post-production can be captured immediately on set. The new construction, installed at a production studio in Melbourne by NantStudios and Lux Machina, includes an eight-metre tall radiused wall of 6,000 LED panels spread across 88 metres on a 2,300 square metre stage.  
The LED volume incorporates a fully articulating ceiling architecture that can be manipulated directly from software to craft and shape light as an integrated component of typical production lighting. The facility will accommodate a large immersive set as well as multiple sets simultaneously using modular wall sections to partition smaller footprints built within its volume. 
An integral part of reproducing real-world scenes is the ability to digitise the physical environment, and the miniscule details that populate it. Too often a virtual set can be easily identified as digitally created due to a lack of almost unnoticeable details. Using modern capture workflows and photogrammetry software, almost any organic or hard surface can be re-created in the digital world.
Synchronising input sources to the camera and playback on screen is another crucial element to the success of the virtual stages production, and so the LED panels and camera must be well synced to avoid visual disturbances or artefacts, such as ghosting, jitter, or image distortion.