Finalists announced for Innovation Awards 2023!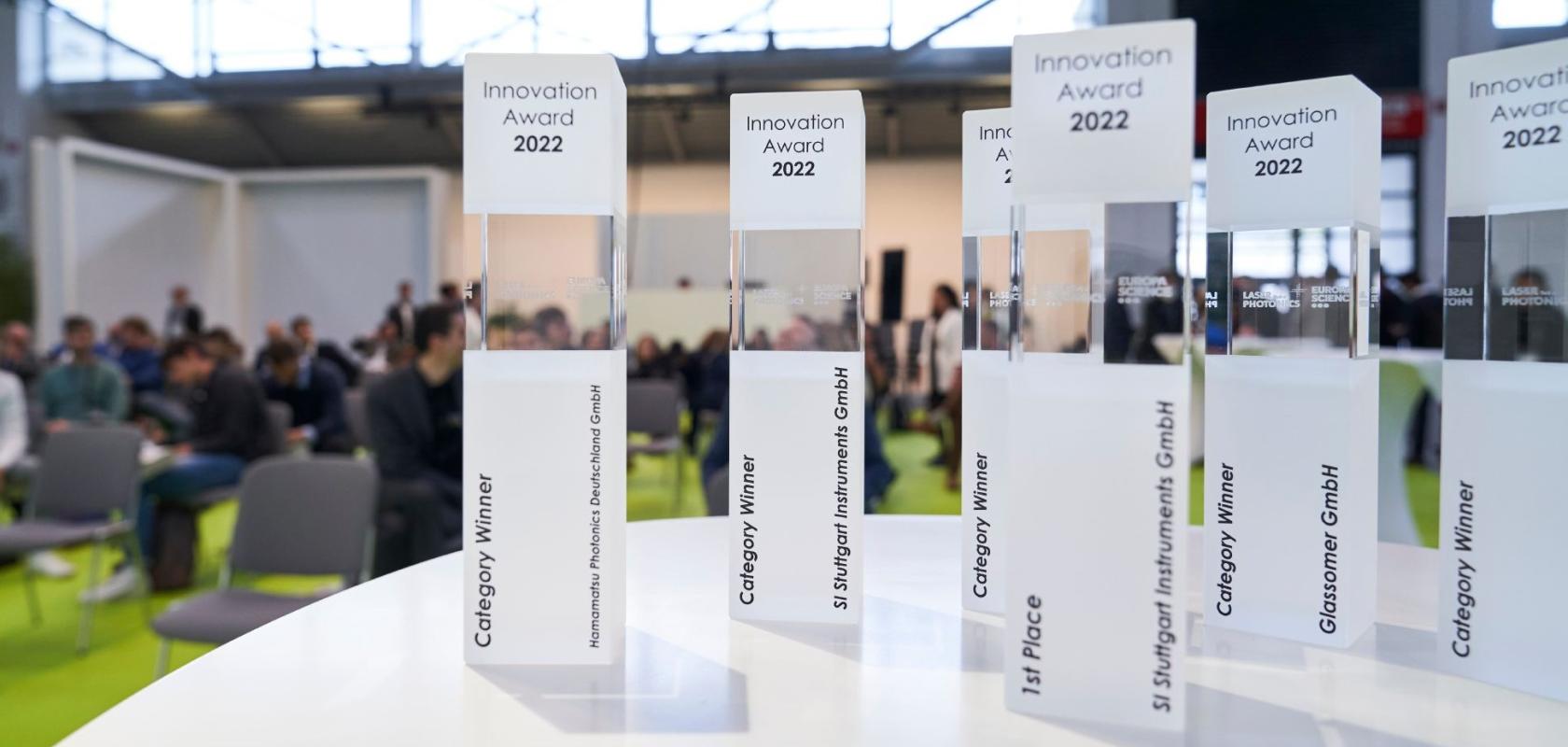 Electro Optics offers a sneak preview of this year's shortlist for the Innovation Awards that will be presented at the Laser World of Photonics in June
The Innovation Award will return for its third year at the Laser World of Photonics, in Munich from 27-30 June, to celebrate the most innovative products and technologies emerging from the photonics industry.
An expert panel of judges have selected 18 finalists from over 50 entries, which are competing for recognition in their individual categories and the chance to win the prestigious €5,000 Innovation prize.
The Innovation award will be presented on the opening day of the Laser World of Photonics in partnership with Europa Science, the publisher of Electro Optics, Imaging and Machine Vision Europe, and Laser Systems Europe.
The judging panel includes: Adam T. Clare, Association of Laser Users (AILU); Dr Tom Hausken, Optica; Chris Yates, Vision Ventures; Dr Wilhelm Kaenders, Toptica Photonics; Prof. Peter Loosen, Fraunhofer Institute for Laser Technology ILT; Prof. Jürgen Popp, Leibniz Institute of Photonic Technology; Dr Peter Soldan, VDI Technologiezentrum; Prof. Ronad Sroka, LIFE-Center, Hospital of University Munich; Dr Wenko Süptitz, Spectaris; Prof. Andreas Tünnermann, Fraunhofer Institute for Applied Optics and Precision Engineering IOF; and Prof. Paul Urbach, TU Delft
Shortlisted technologies by category
Lasers and optoelectronics / Illumination and energy
SPL S1L90H_3 | ams Osram
The SPL S1L90H_3 is a compact surface-mount edge-emitting laser designed for short-pulsed lidar in robotics, automation, and building/factory automation equipment. It has a 110µm aperture, 905nm infrared technology, and delivers 65W peak power using ams Osram multi-junction technology. This makes it ideal for distance measurement, 3D sensing, and mapping applications. The laser has a maximum pulse width of 50ns, a small beam divergence of 10° x 25°, and an inductance-optimised package for industrial and consumer applications. With SMT compatibility and a class 3B corrosion robustness rating, it offers easy integration and reliable performance.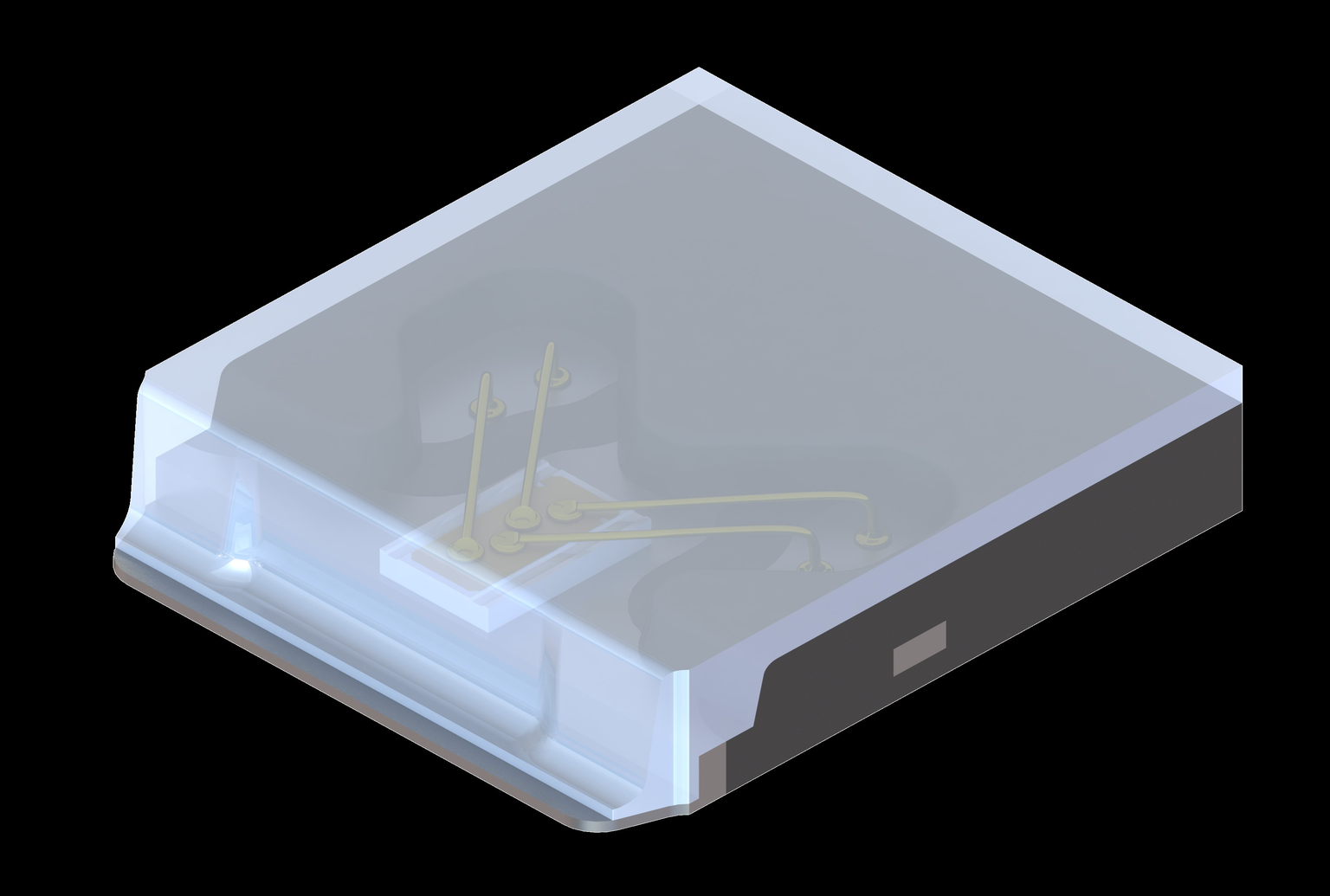 SPL S1L90H_3
MEXL Gain Crystals | Twenty-One Semiconductors 
MEXL Gain Crystals consist of a semiconductor membrane sandwiched between transparent heat spreaders – a design which combines semiconductor gain and the open cavity concept to enable Watt-level visible lasers for flow cytometry and fluorescence microscopy. The gain chip features high-quality coatings and gold-plated surfaces for easy integration while the linear pump geometry and broad absorption of the semiconductor structure have minimal wavelength and mode quality requirements. Optical elements can be inserted in the open cavity for tailored emission properties, including narrow linewidth operation. MEXL crystals can be scaled from a few mW to multi-Watt levels. Optically-pumped membrane lasers based on MEXL crystals offer low noise operation, excellent beam quality, direct modulation, and wavelength tuning. According to Twenty-One Semiconductors, MEXL outperforms other technologies in the green-yellow and orange range in terms of laser properties, simplicity, and cost-effectiveness.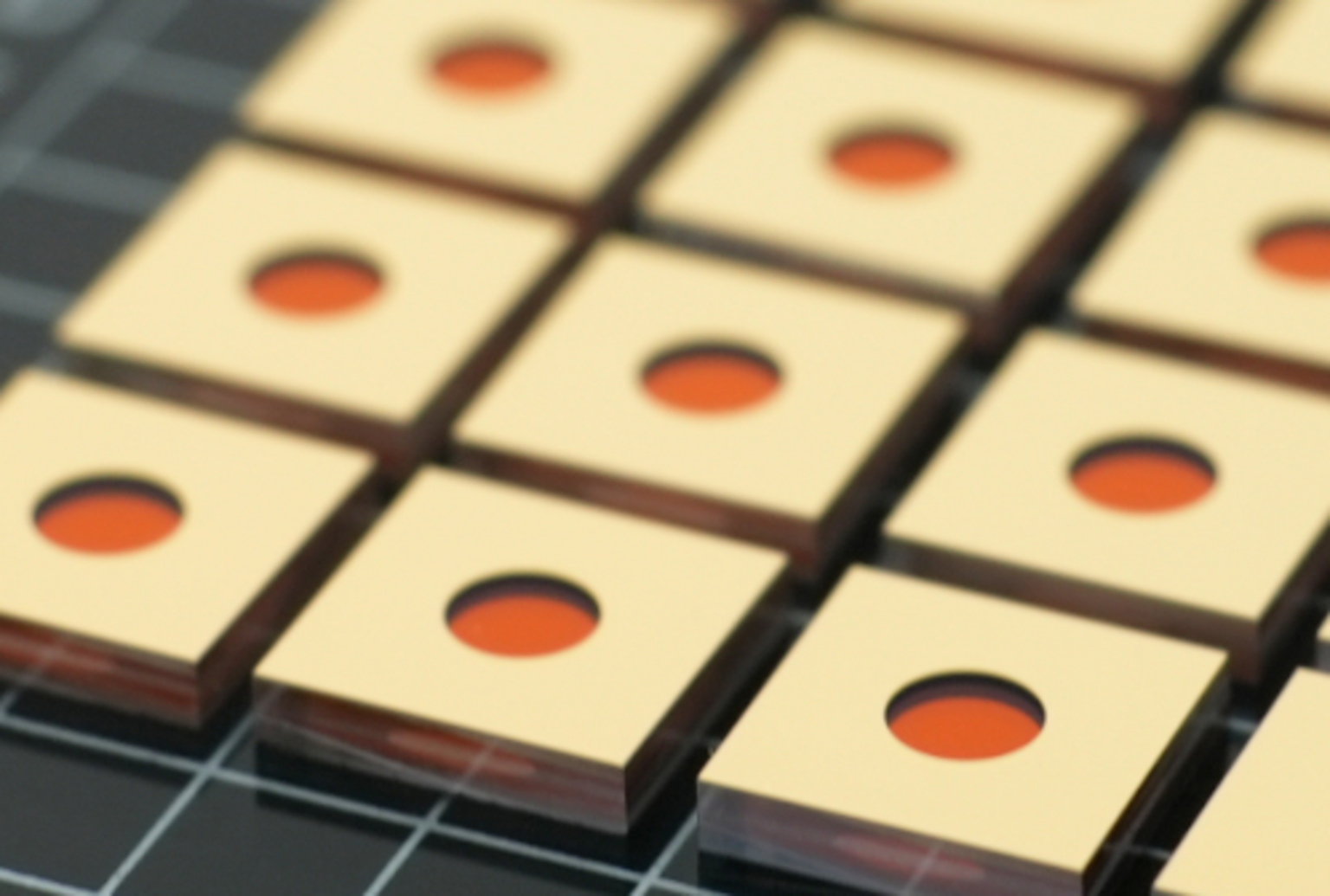 MEXL Gain Crystals 
Tenacity | Viluase
Tenacity is an ultrafast femtosecond Ti:sapphire laser that uses direct diode pumping technology. It achieves up to 500mW output power and <15fs pulse duration while only consuming 45W of electricity. The integration of laser diodes and a dispersive mirror design means the laser can fit into an enclosure slightly larger than a shoebox, reducing material and energy consumption. Tenacity offers passive stability and durability, as well as ongoing active power stabilisation, and its monolithic design ensures quick installation and greater flexibility and cost-effectiveness in planning setups. With its high output power and short pulse duration, Tenacity is suitable for various applications including THz generation, multi-photon microscopy, and 2-photon polymerization.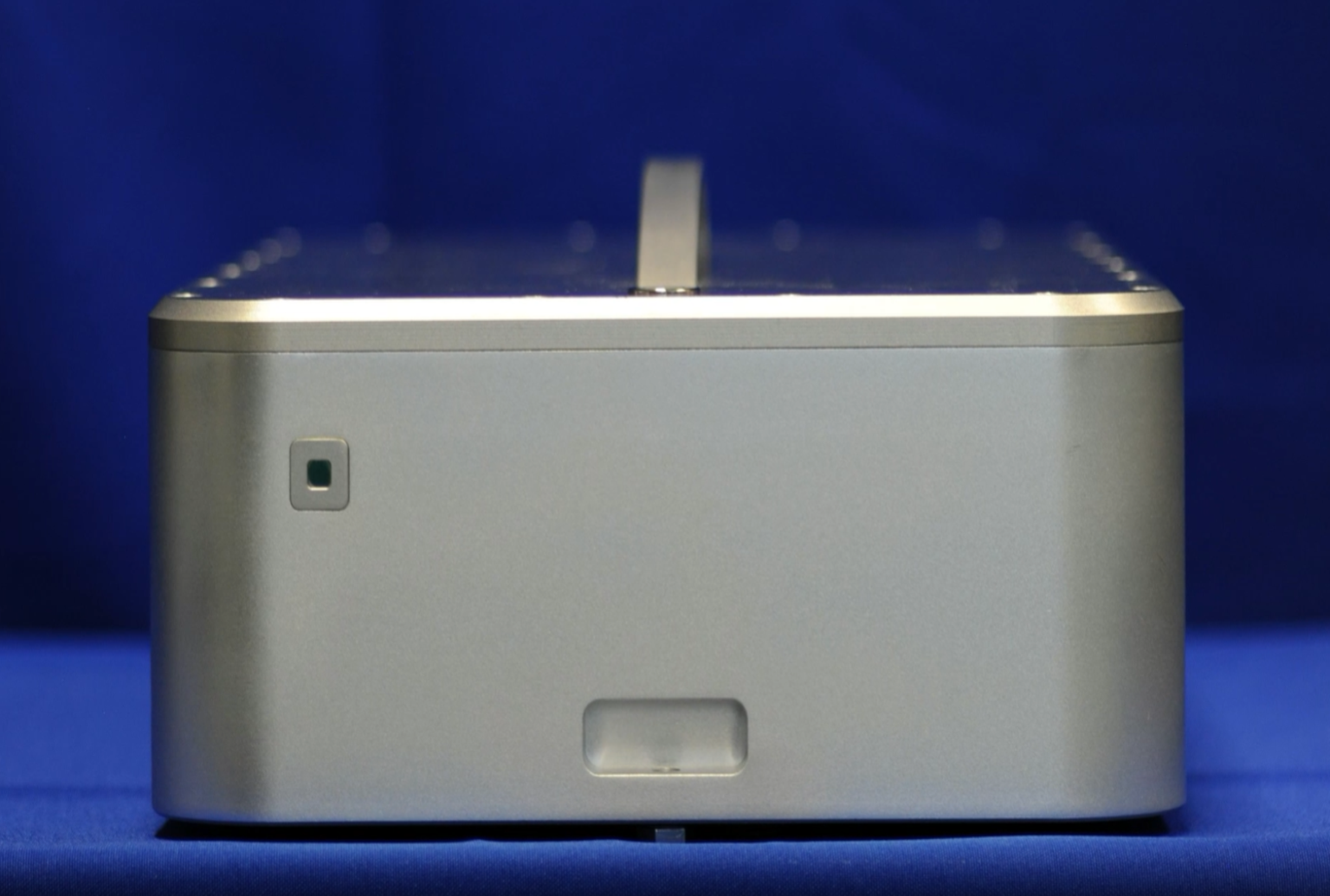 Tenacity
Biophotonics and medical engineering
Pacto spectrometer | Avantes 
Pacto is a compact and lightweight spectrometer designed for optimal spectroscopy integration. It offers high speeds, a strong signal-to-noise ratio, and minimises stray light. Pacto is compatible with Avantes light sources, accessories, and AvaSoft software. The Pacto spectrometer supports USB communication and offers other communication protocols (such as RS232/SPI) optimised for original equipment manufacturer applications. With options for six different slit sizes and over 15 types of gratings, the Pacto can be tailored to specific requirements.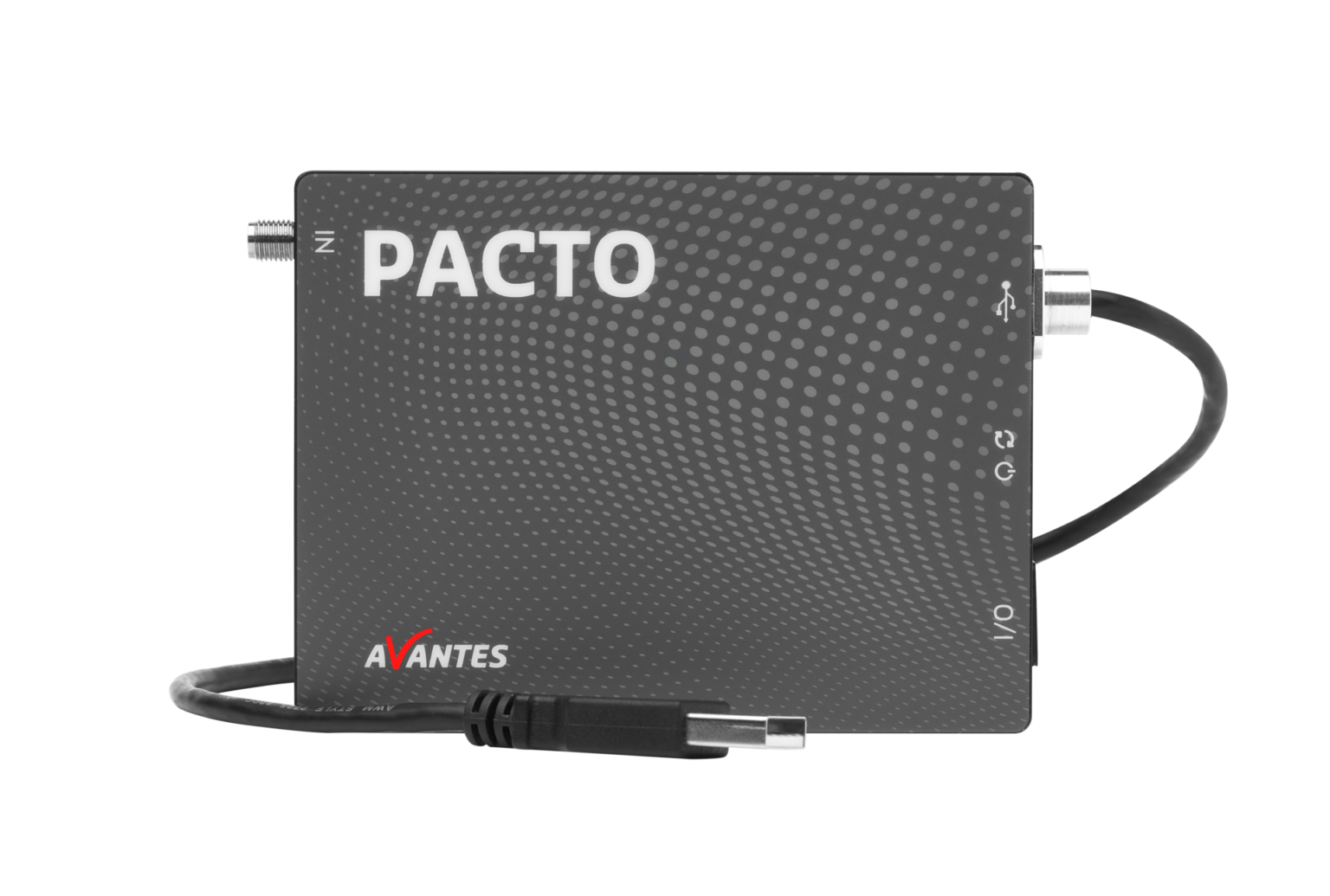 Pacto spectrometer
2µm QCW Fibre Laser | Futonics Laser  
The QCW fibre laser module is based on a thulium-doped fundamental mode fibre oscillator with wavelength stabilisation by fibre Bragg gratings (FBG). The laser module can be operated in both pulsed and continuous-wave modes. It can double the speed of medical laser lithotripsy (ureteral, bladder, and kidney stones treatment) and general surgery (soft tissue cutting). It can also help remove weeds, helping farmers move away from chemical pesticides.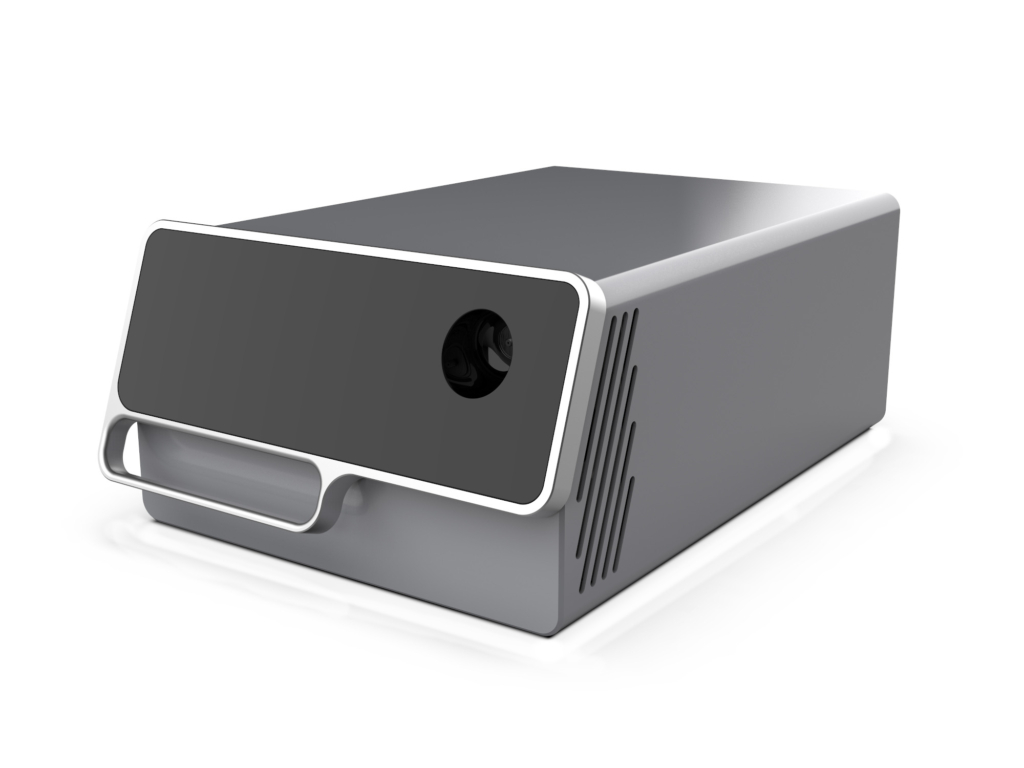 2µm QCW Fibre Laser
Luminosa | PicoQuant 
PicoQuant's Luminosa single-photon counting confocal microscope enables the integration of time-resolved fluorescence methods into a researcher's toolbox. Its software includes context-based workflows that improve the accuracy, reproducibility, and quality of collected data. The system offers new insights into various research areas across life and materials science, such as dynamic structural biology, environmental sensing, cellular membrane mapping, nanovesicle characterisation, single-molecule level chemical reactions, and advanced materials characterisation. The software's predefined workflows and parameter settings eliminate the need for extensive microscopy expertise.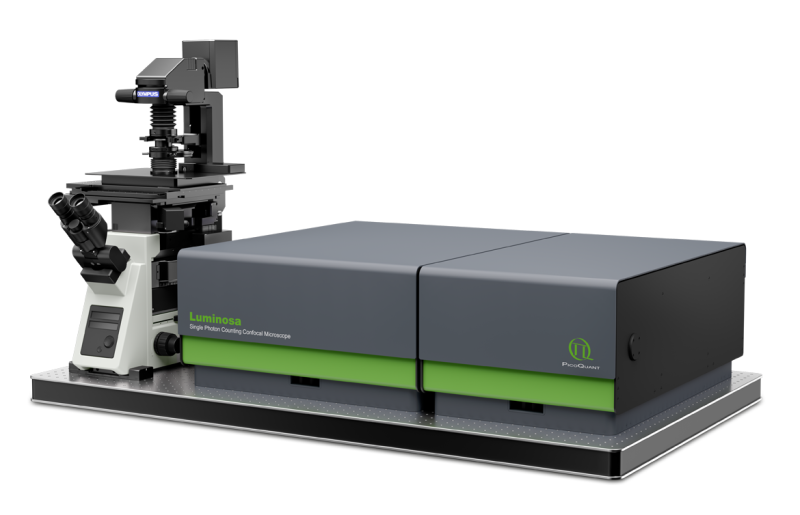 Luminosa
Quantum Technologies
Koheras Adjustik HP T20 | NKT Photonics
The Koheras Adjustik HP T20 is a high-power fibre laser designed for barium ion excitation at 1762.17nm. With its narrow linewidth of 10kHz and a power output of 500mW, the laser provides reliable single-frequency operation. Its environmental insensitivity surpasses diode lasers while the built-in fibre delivery solution preserves the laser's low-noise characteristics and enables single-mode light delivery across all wavelengths. The Koheras Adjustik HP T20 offers a turn-key solution for challenging wavelength requirements and ensures long-term stability, high beam quality, low laser noise, and spectral purity – important prerequisites for cold atom applications such as qubit manipulation, quantum sensing, and sympathetic cooling.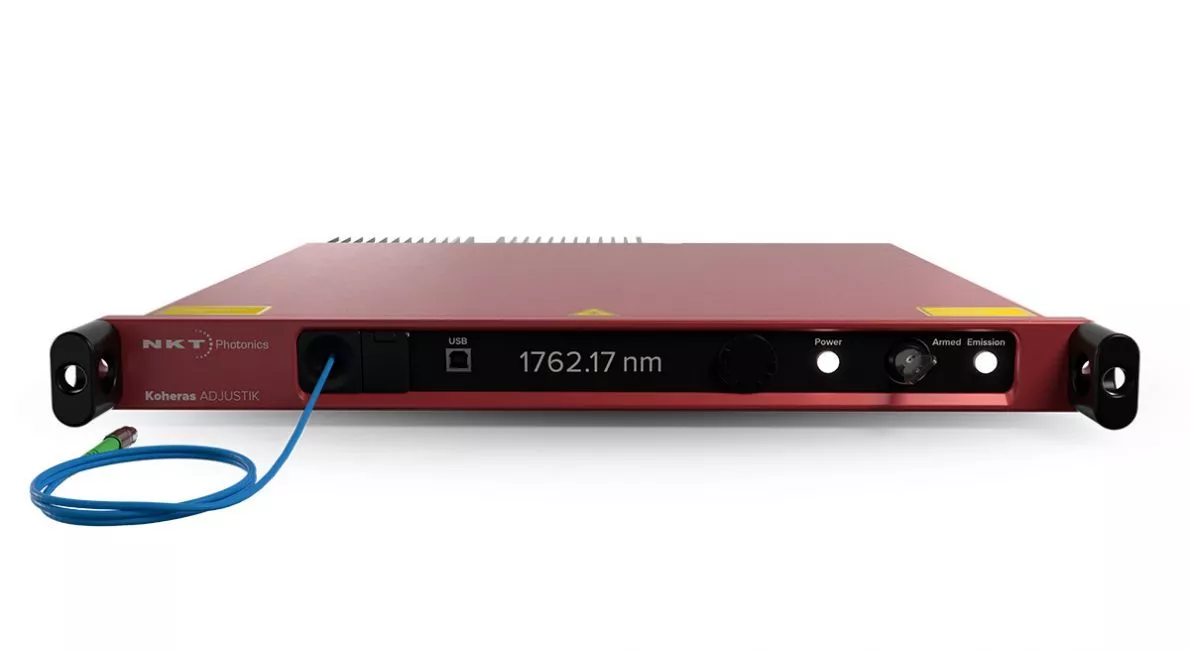 Koheras Adjustik HP T20
20-mode Quantum Photonic Processor | Quix Quantum 
The Quix Quantum Photonic Processor is a versatile solution that enables plug-and-play, integrated, and reconfigurable hardware configurations. It features 20 optical channels, low loss, and a high transformation fidelity of 99% for optimised performance. The device is fully calibrated, temperature stable, and turnkey. The user only needs to provide the light and desired optical transformation, and the control software handles the rest. The processor has gained accolades such as the Prism Award 2023 in the Quantum Tech category, and according to QUIX, will contribute to the EU's goal of achieving quantum independence.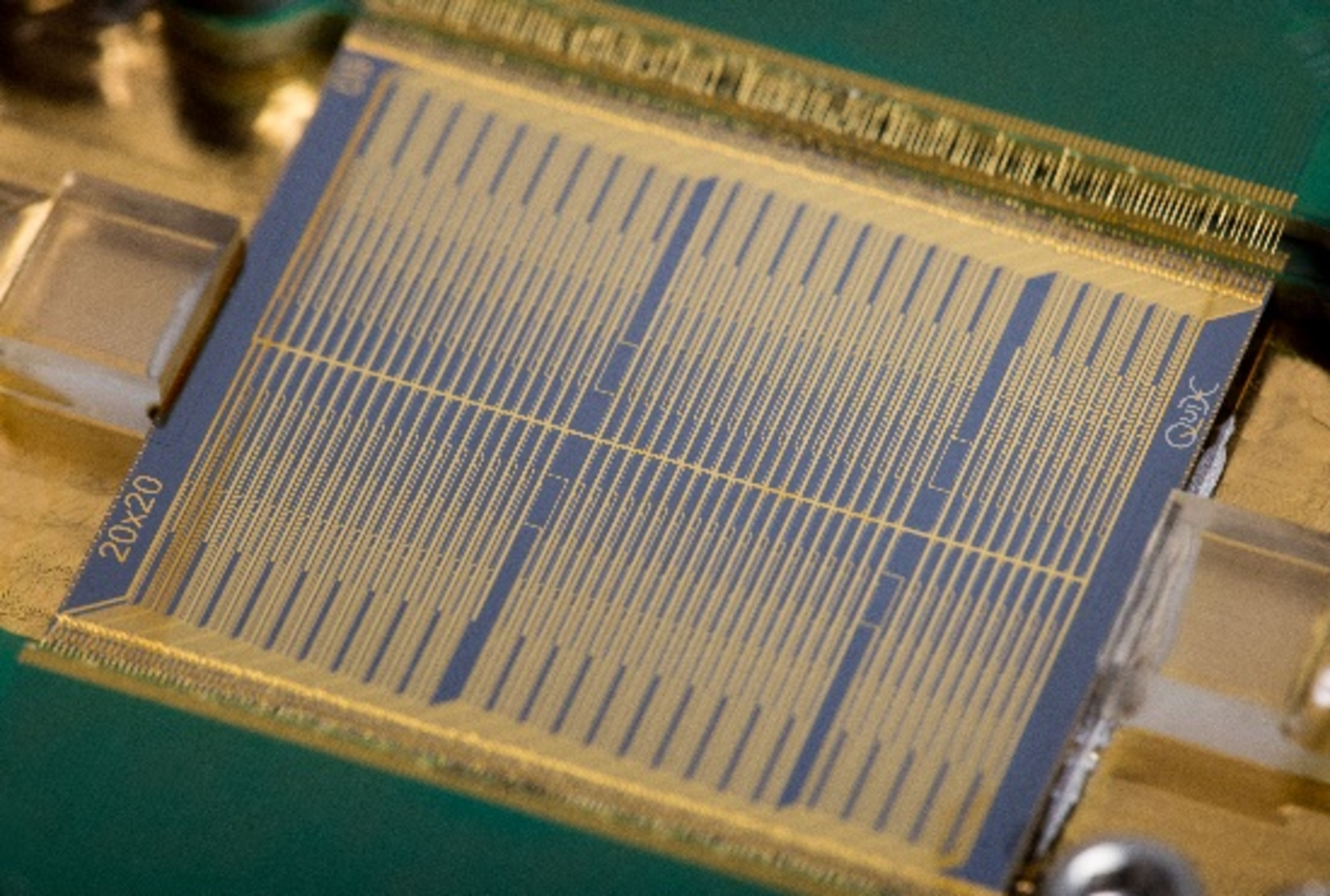 20-mode Quantum Photonic Processor
High power 700nm laser diode | Ushio
Ushio's single-mode, continuous-wave red laser diodes (LDs) cover a wavelength range of 660nm to 705nm with 5nm increments and deliver 200mW power. The HL67001DG & HL69001DG LDs offer wide-ranging applications in sensing, biomedical, and quantum technology. These LDs are based on AlGaInP material with a narrow stripe, allowing them to operate up to 75°C with high wall plug efficiency (>30%), and can maintain stable lifetime performance for thousands of hours without degradation. These devices are the world's first to achieve 200mW continuous-wave operation in the single-mode range of 660nm to 705nm using AlGaInP-based material, according to Ushio, while the 705nm LD achieves the world's longest wavelength with reliable lifetime performance, without degrading crystal quality in the active layer due to increasing lattice mismatch.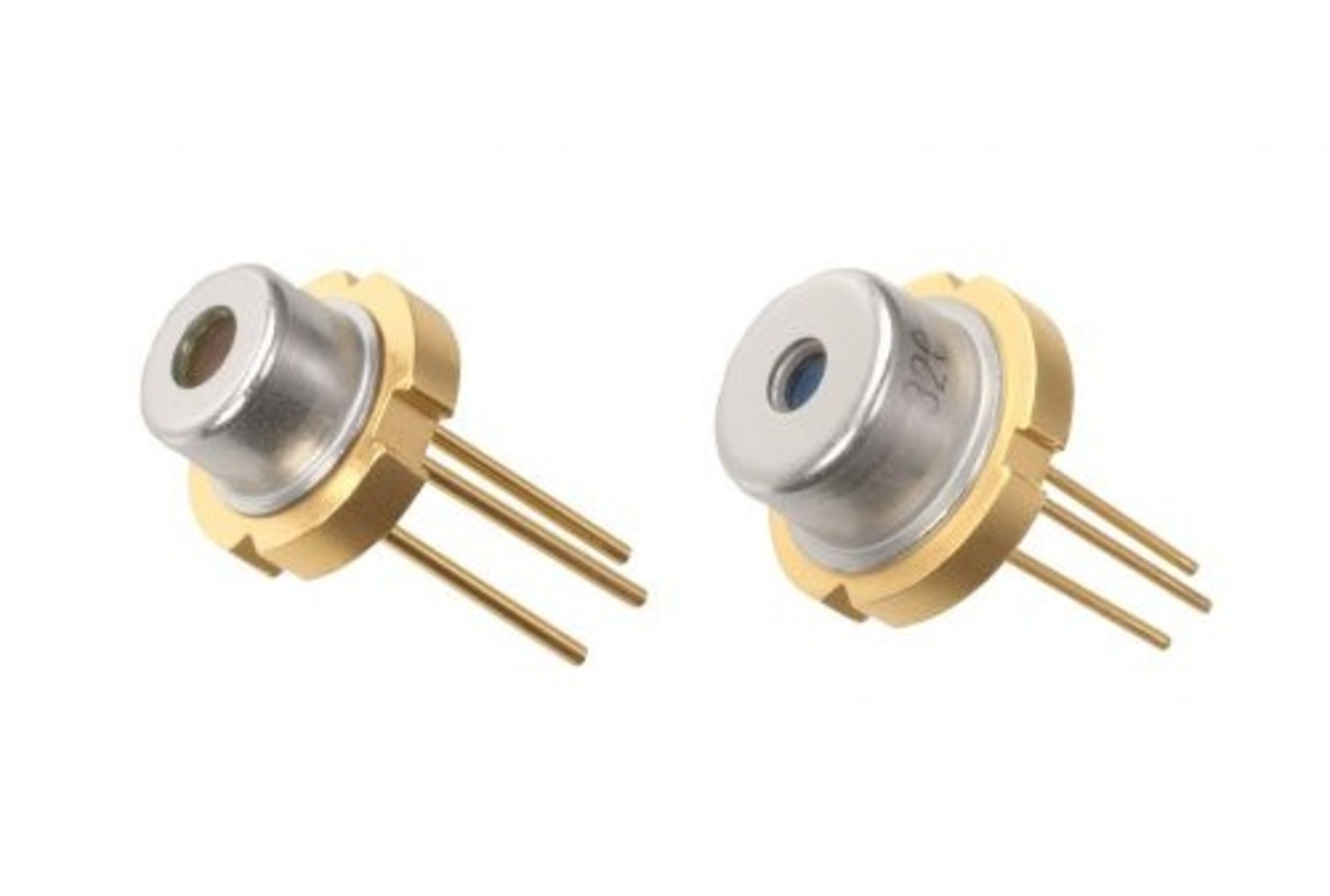 High power 700nm laser diodes
Optics/Manufacturing technology for optics
TechSpec 120i Infinity Corrected Objectives | Edmund Optics 
The TechSpec120i Infinity Corrected Objectives are a compact solution for infinite conjugate industrial microscope systems. By using 120mm tube lenses instead of larger ones, they maintain diffraction-limited performance while significantly reducing the overall size. These objectives are not parfocal – they're specifically designed for use with cameras rather than eyepieces and are suitable for medical instrumentation and space-constrained machine vision systems. They achieve high numerical aperture, magnification, and image quality in a compact footprint, and are compatible with the common 1.1" sensor format.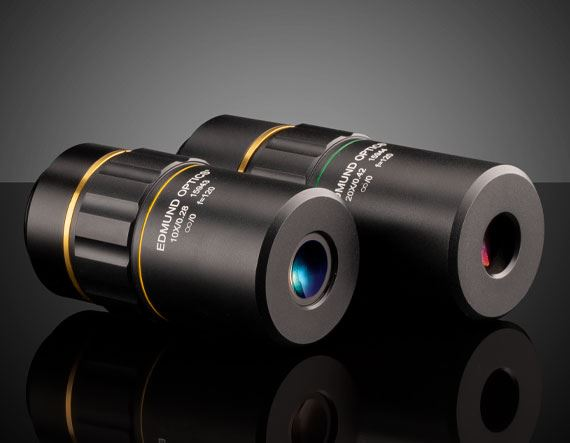 TechSpec 120i Infinity Corrected Objectives
OptiSurf with LensGage | Trioptics 
The LensGage module is designed for non-contact centre thickness measurements of single lenses or doublets using low-coherence interferometry. It consists of two glass plates that form a measuring cell, which is used to calculate the centre thickness (with an accuracy of 1.5µm) without knowledge of the material's refractive index. It can also identify the glass material of unknown lenses by its group refractive index. This process is embedded in the software so that data can be read directly. The LensGage module offers easy switching between traditional measurements by removing the lower glass plate insert. The LensGage is easy to calibrate and its high thermal stability means it can deliver reproducible measurement results.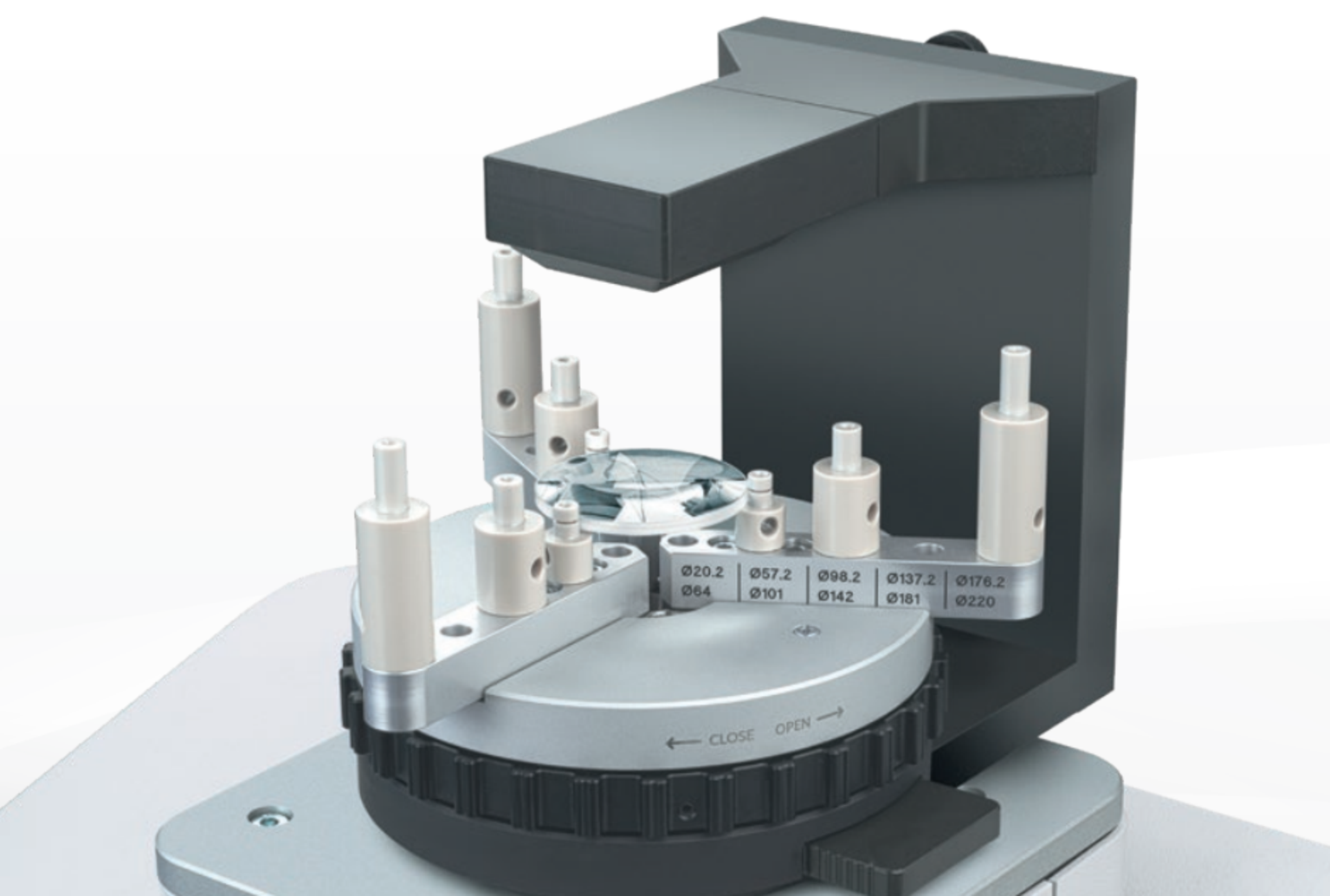 OptiSurf with LensGage
AI Filter for VisionLine Detect | Trumpf 
Contestant opted to keep the information on this product confidential.
Sensors, test and measurement/Optical Measuring Systems/Imaging
2 Mode Selective Photonic Lantern | Castor Optics – Thorlabs
Castor's photonic lantern (PL) is an efficient all-fibre device that enables accurate modal multiplexing and demultiplexing of optical signals between single-mode and multimode fibres. The device provides a one-to-one correspondence between single-mode input and multimode output fibres. The PL ensures near-lossless transmission across a wide wavelength range, with exceptional modal separation (e.g., <0.1dB insertion loss and >30dB isolation). The design offers up to 10 times shorter coupling lengths than alternative designs, allowing it to fit within a standard fibre connector. Its compactness also enables easy integration into optical systems and offers adaptability in network design, leading to cost savings by reducing the need for multiple components. Castor's PL has shown promising results in lidar and non-invasive 3D flow measurements, as reported by early prototype users.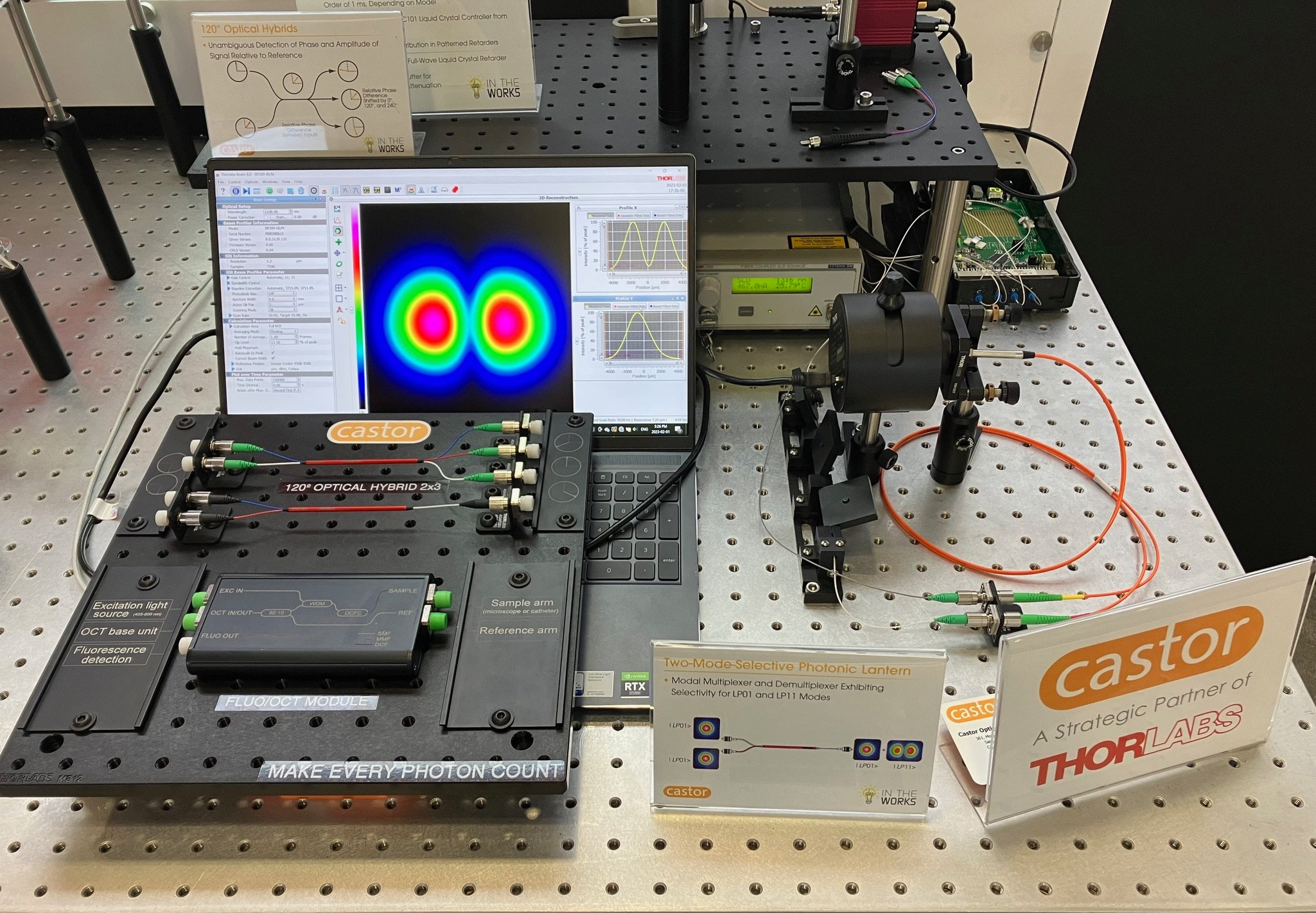 Opal-Luxe High dynamic range spectrometer | Hamamatsu Photonics
The Opal-Luxe spectrometer from Hamamatsu is designed for the simultaneous analysis of two or more spectra with different intensities. It offers a wavelength resolution of 0.85nm and a wavelength accuracy of 0.1nm, and its high dynamic range (2.5 million to 1) eliminates the need for dilution steps or additional measurements. The device also features a unique CCD sensor concept for spectrometers: it divides the sensor into two areas with independent exposure times. This allows the measurement of both strong and weak signals, as well as the comparison of signals that differ by up to six orders of magnitude without saturation and with a good signal-to-noise (SNR) ratio. The spectrometer has applications in plasma physics – where weak signals are monitored in the presence of strong plasma signals – as well as other applications facing similar challenges, such as monitoring laser processes and measuring high optical densities or the absorption of highly concentrated solutions.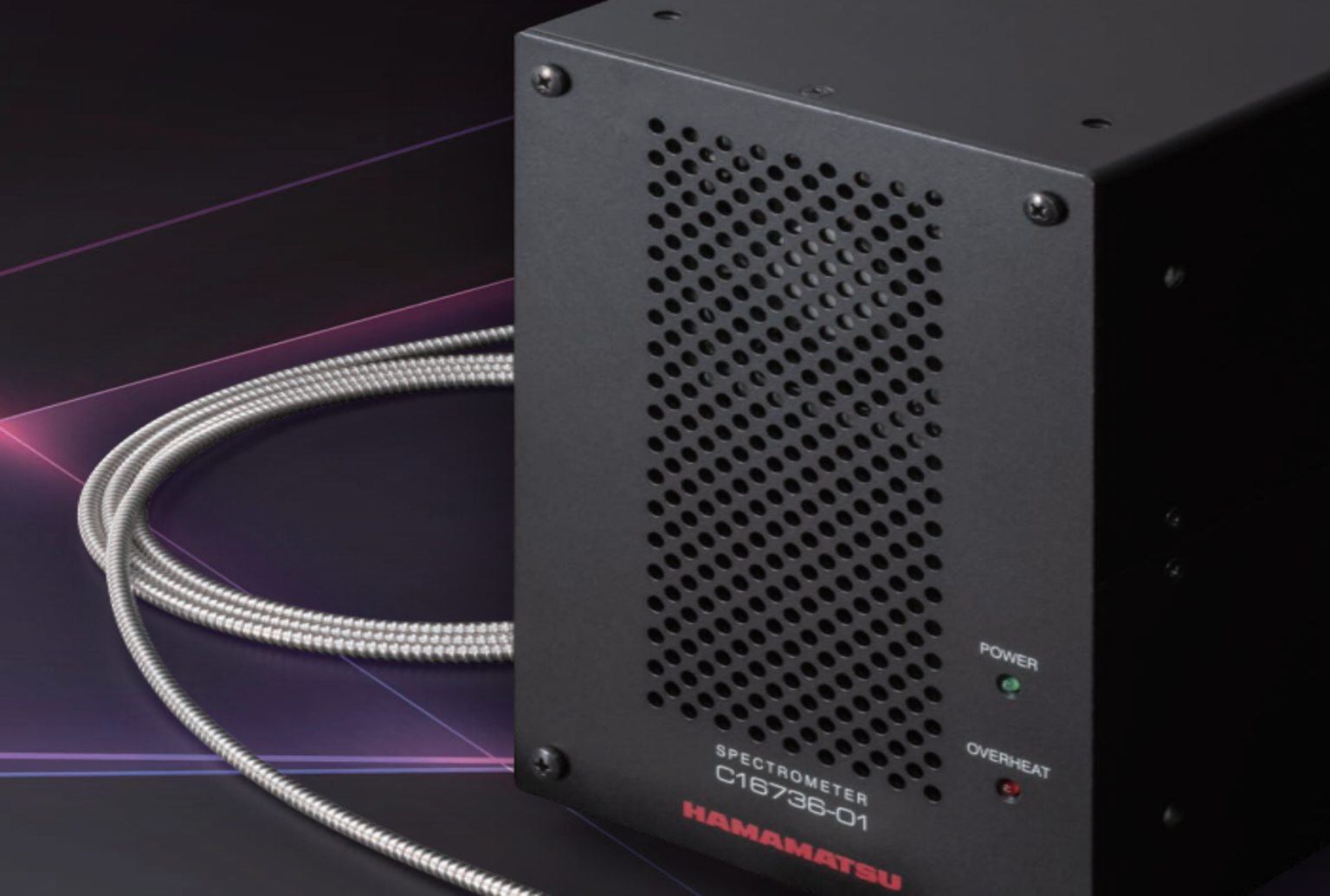 Opal-Luxe High dynamic range spectrometer
Luminosa | PicoQuant 
See entry under Biophotonics and medical engineering for details.
Laser systems for industrial production engineering
DBL 100KW | Civan Lasers
Civan Lasers has developed what it says is the most powerful single-mode laser to date, offering a more efficient and cost-effective approach to welding. The DBL 100KW laser is specially designed for applications that require the welding of thick sections, such as the production of ships, wind turbines, and oil and gas pipes. The laser uses a method called Coherent Beam Combining (CBC), which combines multiple single-mode laser beams into a single, larger one. This means the beam can be altered in real time without the need for moving parts, resulting in the creation of a Dynamic Beam Laser (DBL). The laser offers 100kW brightness and can weld thicknesses of 25-70mm at atmospheric pressure, eliminating the need for vacuum furnaces. According to the firm, a single DBL machine has a welding capacity equivalent to ten times that of other one-pass welding systems.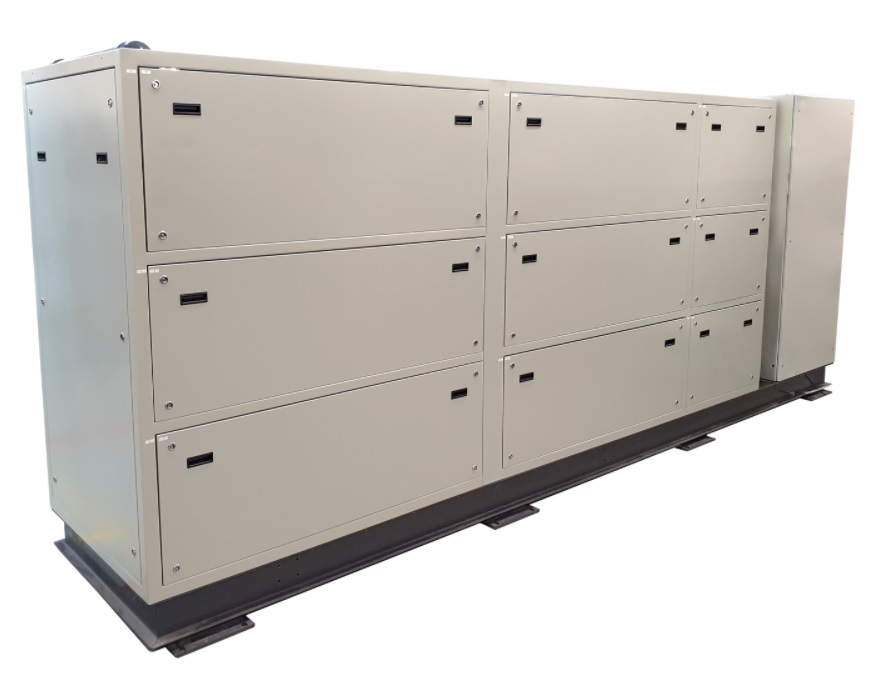 DBL 100KW
Core | Fusion Bionic 
Contestant opted to keep the information on this product confidential.
SCANMotionControl | Scanlab
Application engineers cannot easily predict the outcome of a laser process performed by a laser scan system in advance, at least not without testing and tweaking the parameters of the system beforehand. But the SCANmotionControl changes this, according to Scanlab. SCANmotionControl is a pipeline-based trajectory planning software for laser processing that enables optimum throughput, high accuracy without difficult determination of delays, and testing of industrial laser processes without the need for trial and error. By providing a graph of the actual path before the laser is turned on, the system allows the user to plan the trajectory of the laser beam in advance. The program automatically optimises accuracy and throughput based on only two main input parameters set by the user.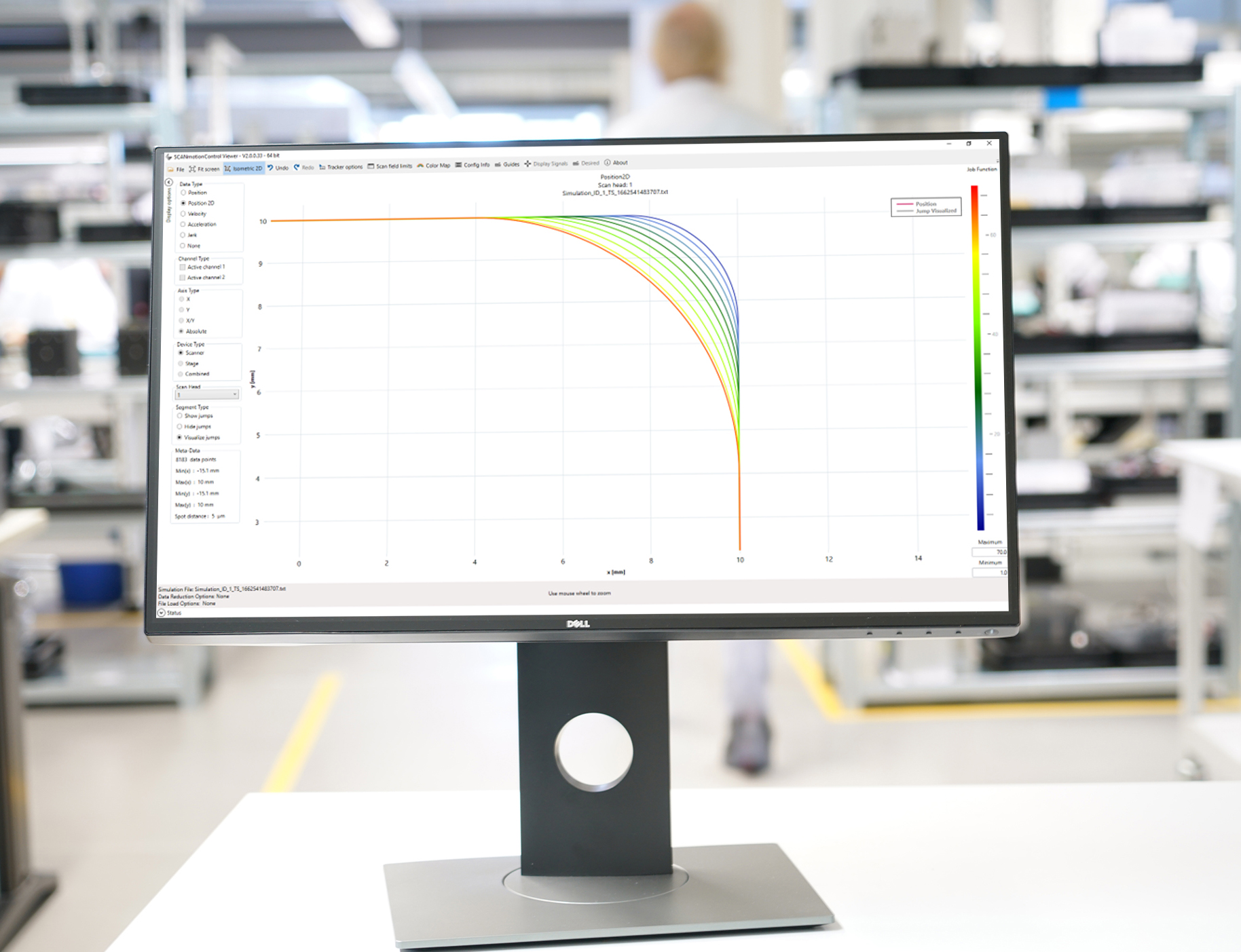 SCANMotionControl