SI Stuttgart Instruments wins innovation prize at Laser Munich
SI Stuttgart Instruments has won the Innovation Prize at Laser World of Photonics in Munich for its Alpha scientific laser.
Benjamin Rudolph, the firm's co-founder, said that winning the innovation prize is recognition that the Alpha laser makes a lot of research possible. Stuttgart Instruments states that the award honours its customers that achieve scientific progress with its system.
The €5,000 Innovation Prize recognises companies developing innovative products. It was launched in 2019 by Messe München in collaboration with Europa Science, publisher of Electro Optics, Imaging and Machine Vision Europe, Fibre Systems and Laser Systems Europe.
The Alpha series is a modular laser platform covering a wavelength range of 700nm to 20µm. Alpha can be tuned from 1.35µm to 4.5µm, while providing separate but simultaneously usable outputs below and above 2µm. The laser can be extended with modules for visible, near-infrared and mid-infrared operation, which can be synchronised and controlled by the firm's GUI.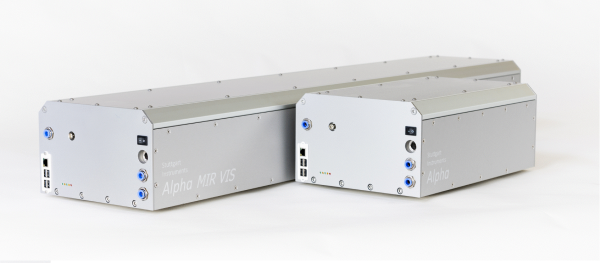 The laser gives shot-noise limited performance above 300kHz, passive spectral stability (<0.02 per cent rms) and stable beam pointing (<10 µrad rms). Alpha has an average output power of 50 to 400mW, which is ideal for spectroscopy, while the Alpha HP version reaches up to 2W output power.
Alpha is pumped by Stuttgart Instruments' Primus pump laser, which provides 7W average output power at 1.04µm wavelength and 450fs pulses at 40MHz repetition rate. The pulse width of the laser can be tuned from 150fs to 3ps.
Applications include scanning near-field optical microscopy, Fourier transform infrared spectroscopy, and hyperspectral imaging, and systems are in use at universities and research facilities around the world.
Rudolph said that, along with its capabilities to cover a wide spectrum, the laser is also extremely stable and doesn't require maintenance.
'We have been very successful with this system in the scientific market since the beginning of the company,' he said. 'It is now time to expand our portfolio and incorporate our accumulated expertise into new systems for other target groups or applications. There will be more to say about this soon.'
When asked about what advice he'd give to start-ups commercialising new technology, he said: 'Don't develop something and then try to market it. First understand the application and try to create real added value here. Be courageous in doing so. But also be honest with your customers and pursue a transparent pricing policy. Offer great service even beyond the warranty period. All this leads to satisfied customers, and they are important for long-term success.'
SI Stuttgart Instruments was chosen as the overall winner of the prize by a panel of 11 judges, who also selected six category winners from 17 finalists. The finalists were selected from more than 50 entrants.
The winners of the six award categories are:
Laser and optoelectronics/Illumination and energy – SI Stuttgart Instruments | Alpha
Optics/Manufacturing technology for optics – Glassomer | Glassomer
Sensors, test and measurement/Optical measuring systems/Imaging – Xarion Laser Acoustics | Laser-Ultrasonic automated spot weld inspection
Biophotonics and medical engineering – Hamamatsu Photonics Deutschland | ORCA-Quest
Laser systems for industrial production engineering - QiOVA | VULQ1 Multibeam marking solutions
Quantum technologies – ID Quantique (IDQ) | ID281 series
More information on the other award category winners can be seen below.
Category Winner: Optics/Manufacturing technology for optics
Glassomer | Glassomer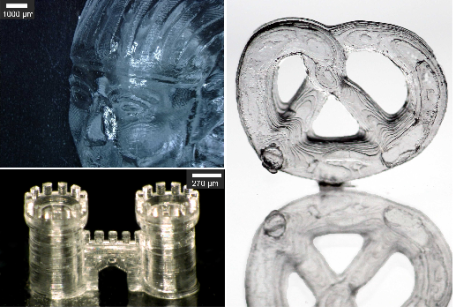 Glassomer provides high-purity, high-resolution fused silica glass parts with previously unseen designs for special applications in optics and photonics. The patented Glassomer technology enables energy-efficient production of fused silica glass parts – with nearly arbitrary designs on the nano- to macroscale by industrial-scale injection moulding. This way, Glassomer makes affordable precision glass parts from fused silica for special applications available to its customers.
–
Category Winner: Sensors, test and measurement / Optical measuring systems / Imaging  
Xarion Laser Acoustics | Laser-Ultrasonic automated spot weld inspection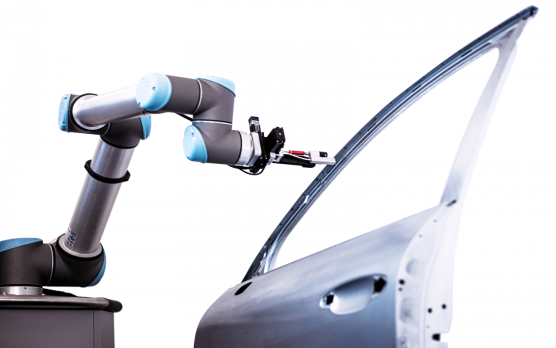 Xarion invented a new laser ultrasound inspection system for automated spot weld quality testing in the car industry. Welds are generally inspected by hand, applying a coupling gel and a manual ultrasonic probe. However, the company's contact-free inspection technology uses a pulsed laser for ultrasound generation in combination with the proprietary optical microphone. A robot-controlled inspection routine has already been built and implemented at Porsche. Due to much higher inspection speed and saved labour cost, overall costs can be reduced by a factor of 10.
–
Category Winner: Biophotonics and medical engineering
Hamamatsu Photonics Deutschland | ORCA-Quest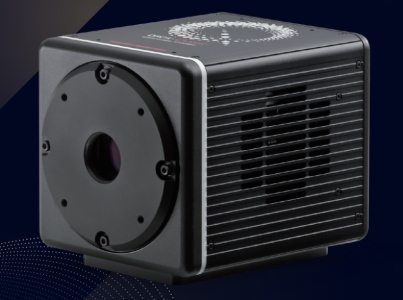 The Hamamatsu ORCA-Quest qCMOS camera combines several features that have not been available in CMOS cameras before. The extremely low noise enabled by the unique sensor integration and readout design, allows the discrimination of photoelectron numbers on pixel-level, a feature that makes the ORCA-Quest the world's first 2D CMOS sensor with photon number resolving capabilities. It also combines its low noise levels with a very high readout speed of up to 120fps. On the other side of the speed spectrum, the camera also sets a new standard in long-time exposures with CMOS-cameras, by allowing integration times of up to 30 minutes.
–
Category Winner: Laser systems for industrial production engineering 
QiOVA | VULQ1 Multibeam marking solutions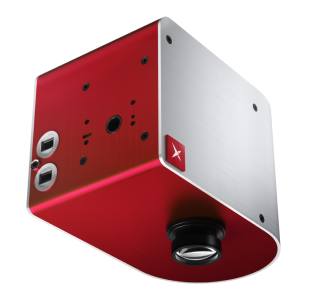 Customer engagement, anti-counterfeiting, brand protection, tracking and tracing are industry wide concerns. While data management infrastructures and services are now available, the key challenge for manufacturers resides in how to individually identify their products. Standard industrial marking solutions can risk failing to deliver because they cannot combine precision, throughput, quality. The combination of advanced laser technology and multibeam marking process is available to answer this problem. The 2D codes or alphanumeric are stamped in a single laser pulse. The marking rate exceeds 10 unique markings per second, down to 500µm code size with optimal quality. Glass or polymers can be direct-marked in-line.
–
Category Winner: Quantum technologies
ID Quantique (IDQ) | ID281 series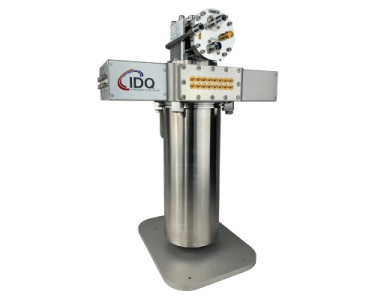 IDQ's ultrafast and PNR superconducting nanowire detectors are designed to be a breakthrough in single-photon measurement, and so help users reach the next level of research in quantum light sources, photonic quantum computing, optical communication, ultrahigh-precision lidar, and a host of high-speed low-signal applications.