Laser World of Photonics: 5 hurdles facing Vision AI for industrial applications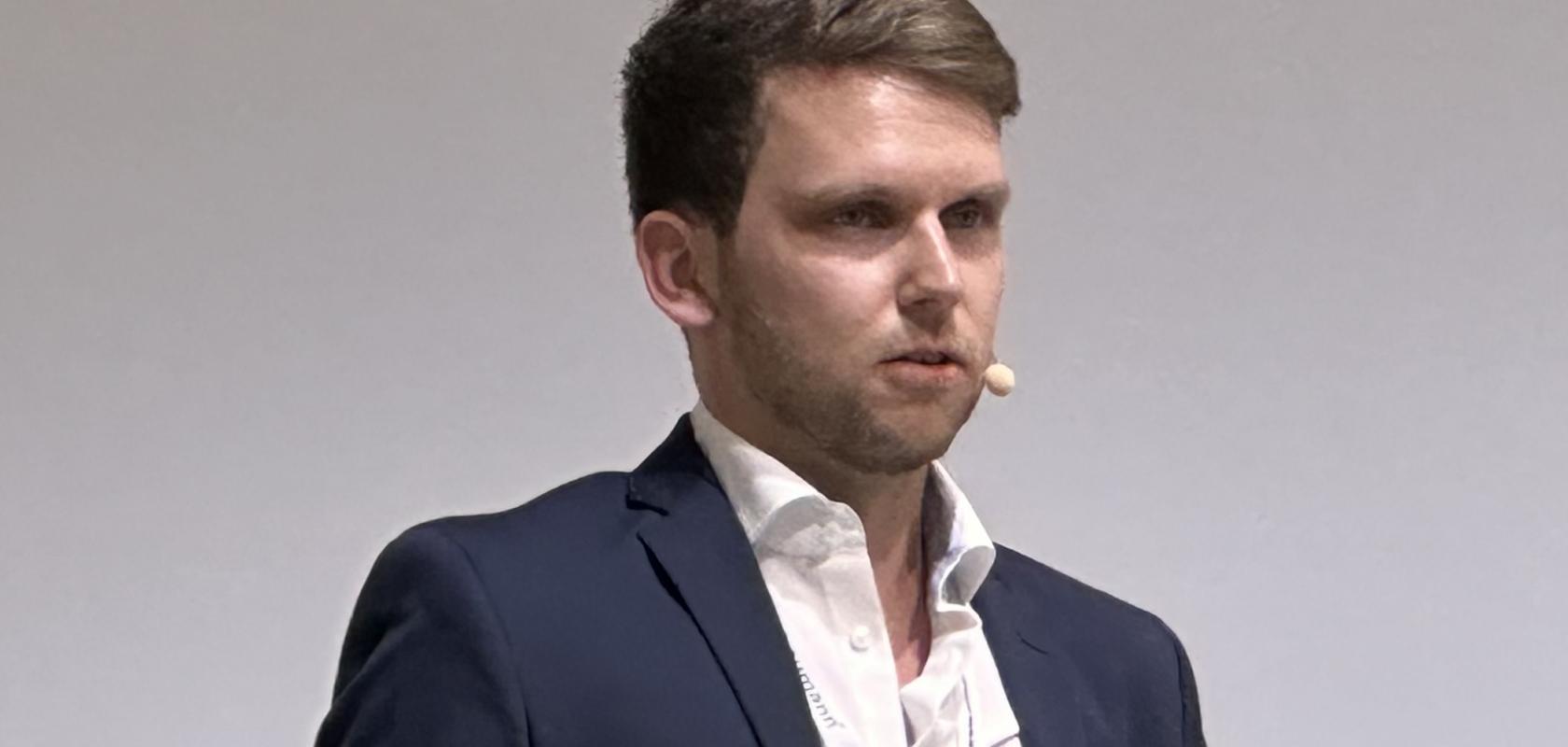 Matthias Bachmaier on the challenges of Vision AI, speaking at Laser World of Photonics 2023
Five principal obstacles are slowing the adoption of Vision AI and many organisations are struggling with them all, an audience at Laser World of Photonics was told today.
In considering how to overcome them, senswork, an optical testing and measuring company based in Burghausen, Germany, has formed a team focused on the early transfer of scientific insights into practical application. Matthias Bachmaier, Application Scientist AI from the firm's Innovation Lab, says the five obstacles are:
Image data acquisition proving harder than expected

Machine integration requiring high expertise

The visibility gap between computer vision and machine vision

AI technology and knowledge lacking good accessibility

Systems requiring experts for maintenance
He said the creation of optimum digital representation by optical sensors remained critical, but that the huge range of camera and acquisition technologies, lenses, lighting and transmission techniques could be daunting. "Any choice requires expert knowledge to select, configure and deploy [the material] … and the 'garbage in/garbage out' paradigm remains relevant for AI," he said.
The integration of the image acquisition system is crucial, requiring high-level mechanical and electrical engineering expertise, with the quality of the integration fundamental for operative reliability and safety.
He stressed that wider debate was now narrowing the visibility gap between computer vision and machine vision but described the still-low level of discipline interaction and exchange as "ships that pass in the night".
"Vision AI as a technology is still relatively inaccessible for the majority of technical users," he said. While the background theory and methods of Vision AI are well understood in academic research and by increasing numbers of graduates, it is often misunderstood as a "magic" technology that is not applied systematically elsewhere, he claimed. He told the audience the implementers of industry automation facilities lack the resources to dive deeply into the wide variety of methods and tools available.
Vision AI needs experts for continuous maintenance, he stressed. While conventional inspection systems are typically delivered ready-to-use with minimal adjustment effort after integration, Vision Ai systems tend to require continuous attention after initial deployment. The subsequent requirement for in-house experts or ongoing external support inevitably adds significant cost.
Senswork believes the answer to many of these issues lies in software that offers a low-entry threshold and is as versatile as possible. Bachmaier said Vision AI for everyone was dependent on:
Pre-selected, proven models – neural networks that have been successfully implemented in 24/7 industrial applications

Smarter labelling – a accelerated and facilitated annotation process helps obtain a consistently high data quality

High-quality documentation

Continuous external UX supervision
The company's Neuralyze product offers, he claims, a pathway to the democratisation of the technology. "Since AI can solve many imaging issues, the slow growth in applications remain a problem," he said.
Electro Optics at Laser World of Photonics
The EO team is again at Laser Munich this year at Hall B1 Stand 101, and we have multiple opportunities for you to engage with us at the show!
Nominate your colleagues for 2024's Photonics100!
The search is on for 100 new photonics champions – the CTOs, heads of research and development, senior engineers, research leaders, entrepreneurs and others who have helped shape the industry over the past 12 months. 
Come to our stand and submit your nominations for The Photonics100, which is back for its second year after an overwhelmingly successful debut. 
For more information, visit www.electrooptics.com/thephotonics100.  
Innovation Awards 2023
This year's Innovation Awards take place tonight (27 June).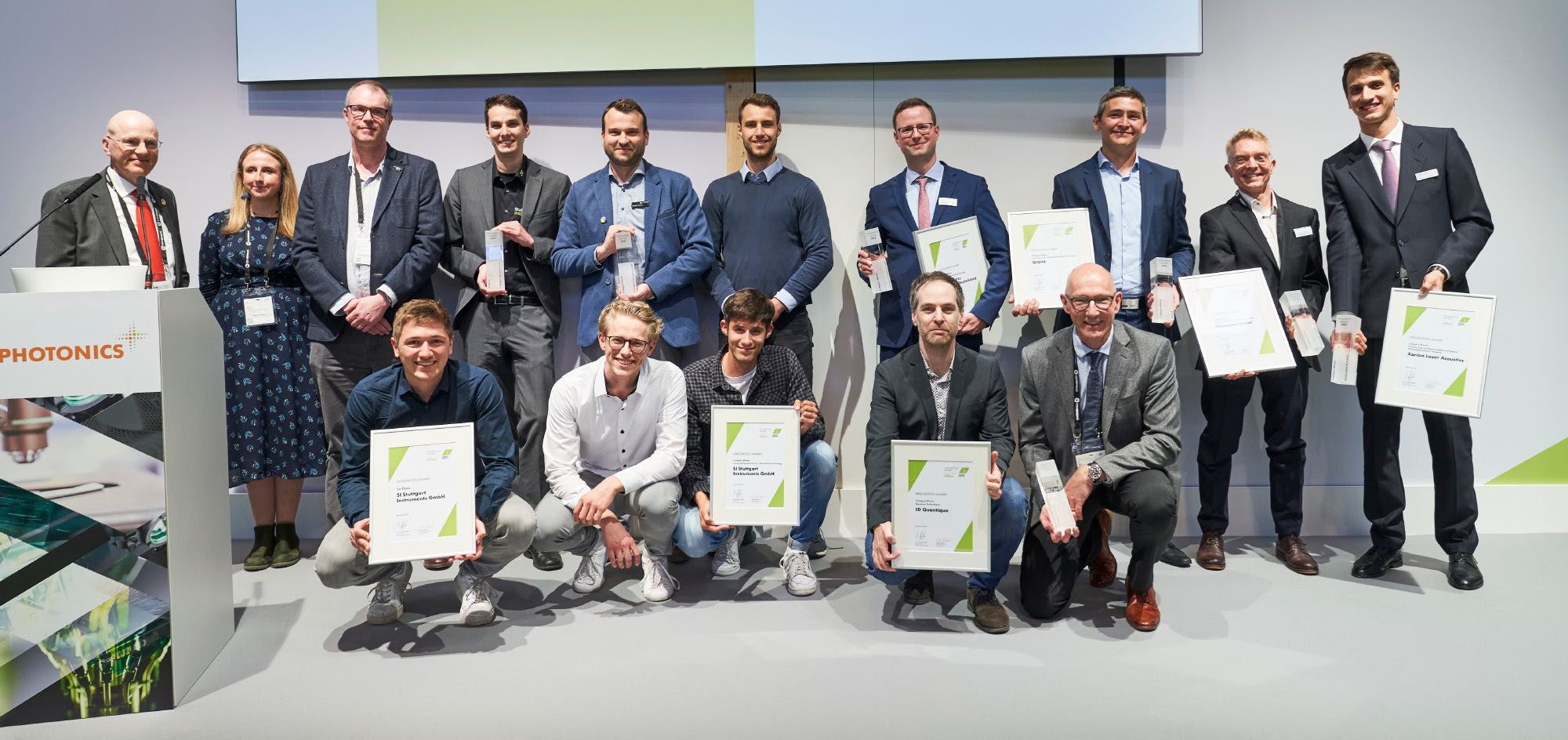 The category winners from last year's Innovation Awards
Now in their third year, the awards, hosted in partnership with our publisher Europa Science, celebrate the most innovative products and technologies emerging in the photonics industry. 
For more information and a list of this year's Innovation Awards finalists, click here.
Live interview: Frontiers in ultrafast laser manufacturing
Mark your calendars for 12:00-12:40 pm on 29 June, when at the Laser Materials Processing Forum in Hall B3, we will be hosting a live interview with two members of our esteemed Photonics100 to learn about the latest strides they are making in the field of ultrafast laser materials processing!
We will be joined by Gwenn Pallier, Product Line Manager for industrial applications at Cailabs, and Dr Laura Gemini, Group Manager for nanoscale laser processing & health applications at ALPhANOV, to ask about their careers, research and experiences working in the ultrafast regime. We will also delve into their work in complex beam splitting optics and intelligent integrated systems, which is helping push ultrafast lasers towards meeting the increasing cost, quality and high-throughput demands of high-tech manufacturing lines.