VCSELs deliver mega impact in consumer space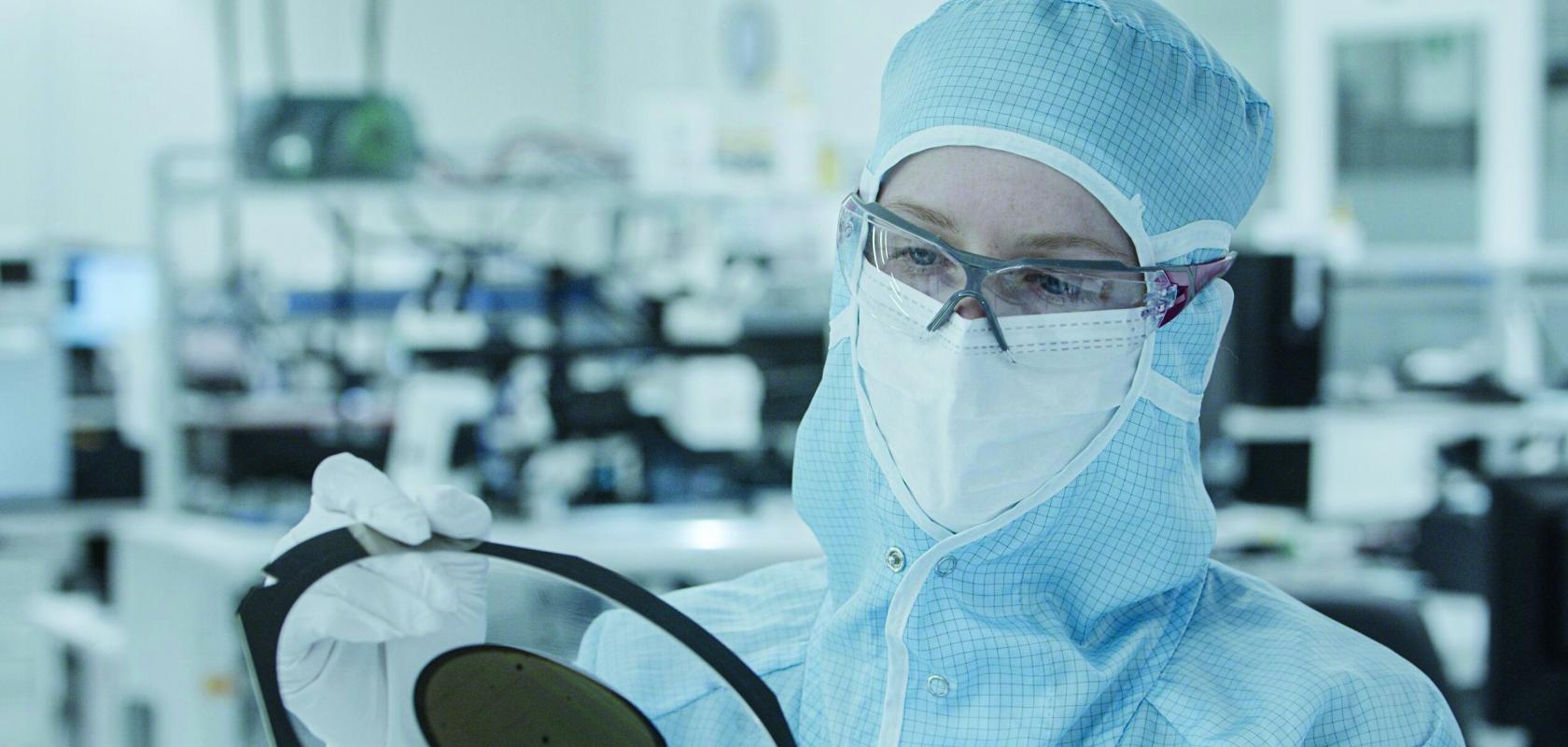 Trumpf has manufactured and delivered more than one billion VCSELs to Apple (TRUMPF Group)
Trumpf Photonic Components has been named by Apple as a key supplier for its work supporting the proximity sensor in the iPhone. The iPhone's proximity sensor turns off the screen when it detects an object that is close by, such as when a user holds an iPhone up to their ear, to save battery life.
To date, Trumpf has manufactured and delivered more than one billion vertical-cavity surface-emitting lasers (VCSELs) to Apple.
VCSELs offer the benefit of high-performance data transmission with a comparatively low power input, and because they are manufactured using semiconductor processes, they are inexpensive to produce at scale. With the VCSEL laser diode, the light is emitted perpendicular to the plane of the semiconductor chip, in contrast to the edge-emitting laser diode, where the light exits at one or two edges of the chip. 
When VCSELs first appeared in the iPhone in 2017, they were integrated with the sensors on top of the display, usually in a notch bar. This created some initial kickback as the space it took up was not compatible with the popular aesthetic of full-screen displays. Recently, however – in the iPhone 14 – it has been possible to integrate the proximity sensor underneath the OLED screen. This is thanks to Trumpf using an InP-based long-wavelength emitter and receiver at 1,380nm, which fits the optical transmission window of OLED screens. 
Trumpf gained VCSEL technology and a dedicated production plant in Ulm, Germany, when it acquired Philips Photonics in 2019. The company has invested €40m in the Ulm facility since the purchase, and is planning further expansion within the next year. 
Apple announced in May that its spend with European suppliers has increased more than 50% since 2018, totaling €85bn over the past five years and more than €20bn in 2022 alone.
The consumer market for VCSELs is expected to reach $1.7bn in 2027, according to the 'VCSELs market and technology trends 2022 report' by Yole Group.