OEMs in microLED race for brighter, more energy-efficient displays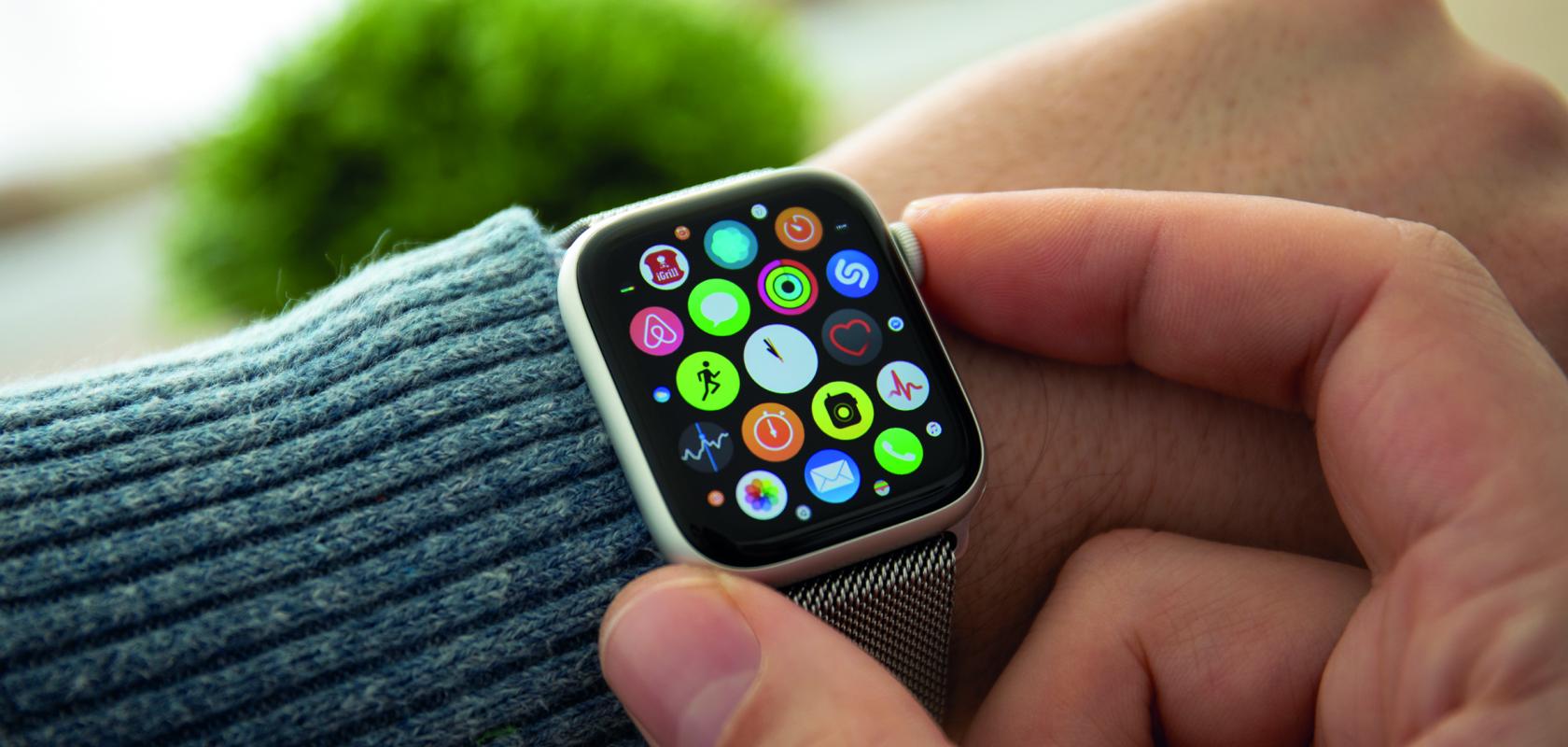 Apple's watches are set to integrate microLED displays (DenPhotos/Shutterstock.com)
In January 2023, Bloomberg reported on Apple's plans to build microLED displays into its future smartwatches as early as 2024, signalling the technology's emergence in the commercial realm.
The Apple Watch will likely be the first among Apple's products to feature a micro LED display. From 2026 to 2030, this could expand to encompass AR headset displays and smartphone displays, according to market research firm Trendforce. 
With this technology, the Apple Watch display could exceed two inches and achieve an even higher contrast level. Such improvements would satisfy the viewing needs of professionals and enthusiasts of various outdoor sporting activities.
​​The move would also continue Apple's progression towards becoming vertically integrated and therefore not having to rely on components from outside suppliers such as Samsung and LG Display, which currently supply its OLED smartphone and watch displays. 
MicroLED technology offers the benefit of significantly improved energy efficiency – resulting in better battery life of devices – than OLEDs. They are brighter and contrast better than OLED displays. In addition, they have improved durability as the risk of screen burn-in – a common problem in OLED displays – is significantly less. 
However, a major barrier of the entrance of microLEDs into commercial applications is the technology's high price tag, a consequence of it being far less mature.
Samsung has so far led the way with microLED technology, but its current market offering highlights the cost barrier to mass adoption – its 120-inch microLED display, dubbed 'The Wall', costs more than $500,000. The company's latest use of microLEDs, however, can be seen in TVs able to fit into the average home at a more attainable price point. At CES 2023, the company showed off microLED TVs as small as 50 inches, which it says could bring the technology into the mainstream.
Nikkei Asia reported in May 2023 that Apple intends to perform the critical 'mass transfer' step of the manufacturing process itself.
The mass transfer step involves moving at least tens of thousands of micro-LED chips onto substrates. Apple will reportedly carry out this process at its R&D facilities in the northern Taiwanese city of Taoyuan. Apple has designed the driver-integrated circuits for the microLED screens, as well as production equipment to better optimise the mass transfer process.
The company has spent more than $1bn on R&D and prototypes for microLEDs in the past 10 years, Nikkei Asia reports, and the move is set to gain Apple more control over the next-generation of display technologies for future products. However, it will still very much rely on partners and suppliers across the supply chain, such as ams Osram for microLED components, LG Display for the substrates and Taiwan Semiconductor Manufacturing for 12-inch wafers.
Overcoming microLED manufacturing bottlenecks
In May, LA-based start-up Q-Pixel introduced a new microLED process achieving pixel densities of more than 5,000 pixels (PPI) per inch. The company aims to overcome manufacturing barriers that have inhibited the technology's adoption in the consumer market. The Polychromatic RGB microLED achieves full-colour tunability across a single four-micron pixel, which, the company says, negates the need for pick-and-place assembly as with single-colour LEDs. Selectively placing millions of tiny RGB LEDs is a challenging and cost-prohibitive process. The process could ultimately decrease costs, streamline manufacturing, and minimise the occurrence of dead pixels.
MIT researchers proposed a similar process in February that also achieved a density of more than 5,000 PPI. The process involves growing vertically stacked ultrathin red, green, and blue membranes to achieve multiple colours in a four-micron pixel. 
Porotech, based in Cambridge, UK, launched a single-panel, full-colour microdisplay in May, using a process that overcomes manufacturing challenges. It is based on dynamic pixel tuning (DPT) technology, whereby microLED pixels can emit any visible colour when driven with a specific current density. The new active-matrix 0.26in microLED display offers 1,280 x 720 resolution, which uses a driving method developed by Porotech that rapidly displays red, green and blue light to enable a full-colour RGB display.
Based on existing backplane technology, the 3.5-micron microLEDs are fabricated on a 4.5-micron pixel pitch. The emitter size of Porotech's microLED can be larger and keep the resolution because subpixels are no longer required. With DPT technology, full-colour native microLED displays can now be unlocked with a single LED epitaxial growth and a one-step wafer-to-wafer bonding to the CMOS backplane. This removes complex and low-yield manufacturing barriers inherent with alternative approaches.