Laser 3D-printed engine parts certified to fly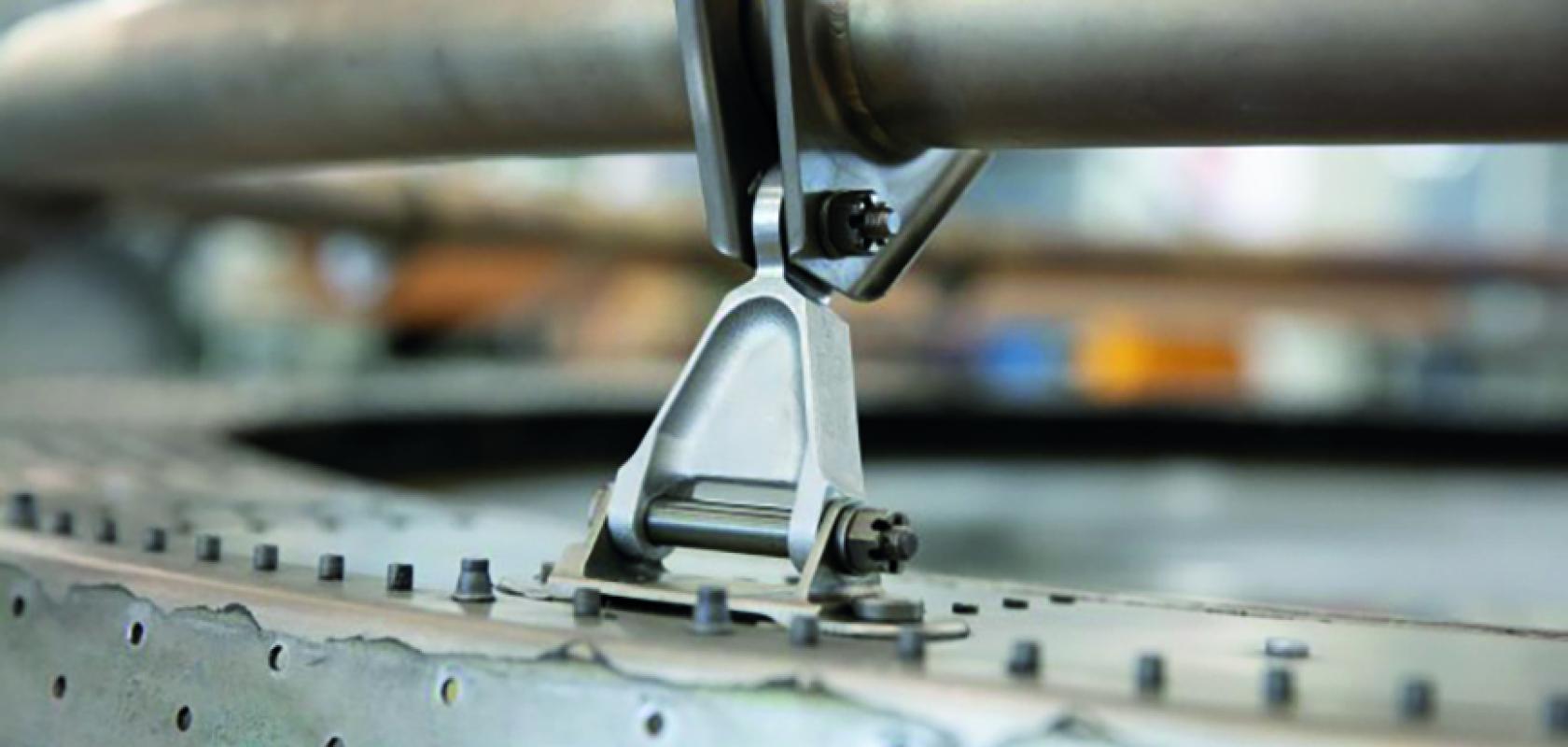 The 3D-printed A-Link inserted into an IAE V2500 engine's anti-icing system (Lufthansa Technik)
In Summer 2022, Lufthansa's engineering subsidiary, Lufthansa Technik, in collaboration with tier 1 aerospace supplier Premium Aerotec, received certification from the EU Aviation Safety Agency (EASA) for a 3D printed, load-bearing aircraft engine part.
This represents the first aviation certification of an additively manufactured load-bearing metal spare part, according to the partners.
The part is an A-Link for the IAE-V2500 engine's anti-icing system, nine of which can be used to fix a ring-shaped hot air duct in the engine's inlet cowl, which is thus protected from ice buildup during flight operations.
The vibrations that occur here during operation cause the A-links to wear at their mounting holes, meaning that after a few years they often need replacing.
Made from titanium to withstand temperatures up to 300°C in operation, the A-Links are traditionally manufactured using a forging process, which requires moulds, jigs and the removal of excess material.
By instead using laser powder bed fusion (LBPF), the partners are able to produce the links without the use of moulds and jigs, and with only a minimal amount of material removal. In terms of tensile strength, the additively manufactured A-Link is even superior to the original part.
In getting the additively manufactured part certified, Premium Aerotec carried out a large number of so-called 'print jobs' with test specimens using constant parameter settings. This enabled the firm to establish a constant and reliable process, and therefore prove that the high material property requirements of aviation can be met using LBPF.
While the geometry of the additively manufactured part still largely corresponds to the original part, the partners intend to optimise its geometry using the design freedoms granted by LBPF in order to produce the part much more easily and with less material, all while retaining the same strength and function. 
The cooperation with Lufthansa Technik is the first time Premium Aerotec has supplied a customer outside the Airbus Group with printed series components. The first A-Links from the cooperation will now be used in the Lufthansa fleet.