OCT-NIRS imaging to optimise stent surgeries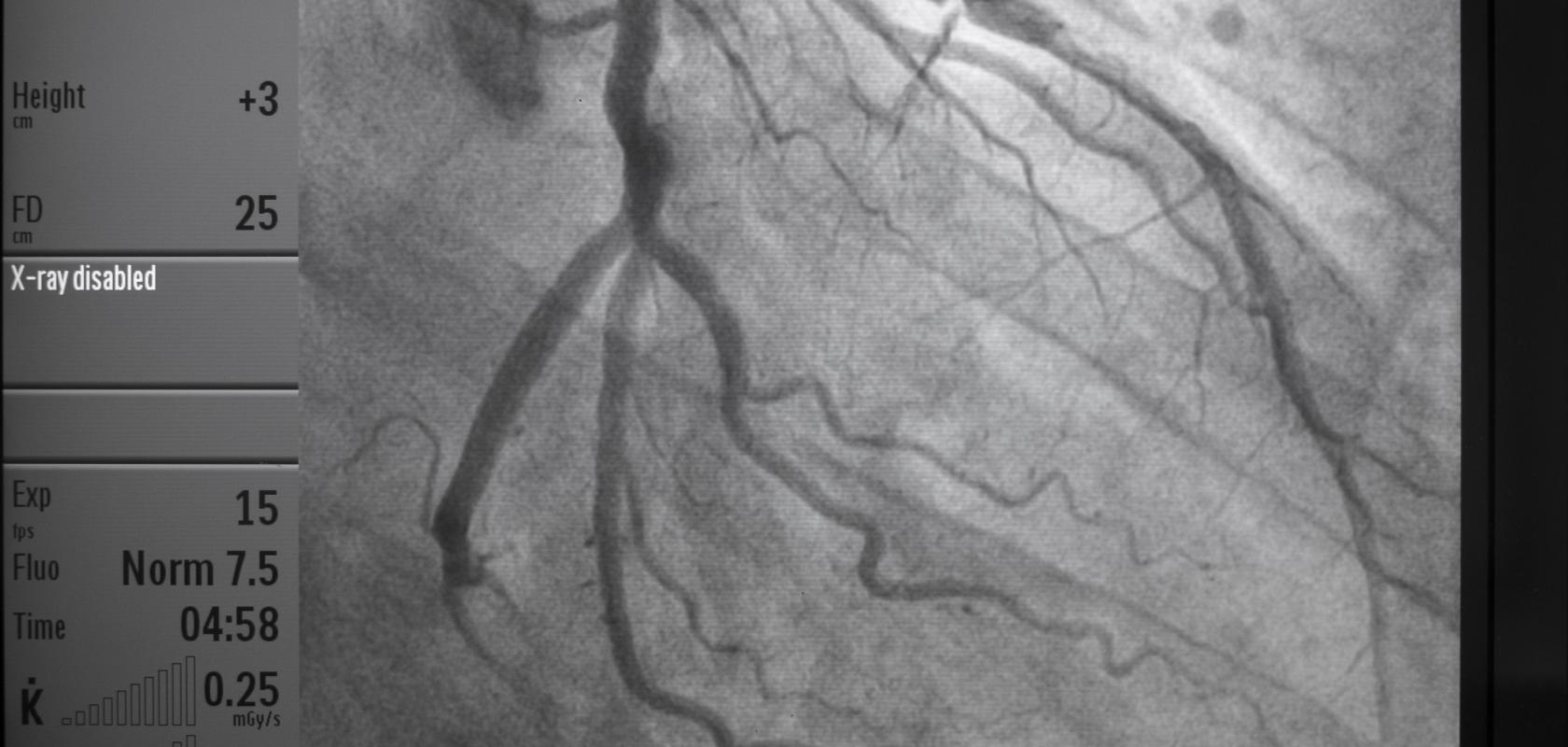 Coronary artery disease causes nine million deaths each year (Pitchyfoto/Shutterstock.com)
An imaging device that aids coronary stenting has received pre-market approval from the FDA. The system, which uses a combination of optical coherence tomography (OCT) and near infrared spectroscopy (NIRS), allows doctors to see inside arteries to optimise stent placement.
Spectrawave, which received FDA 510(k) pre-market clearance in May, say their HyperVue device will improve the treatment and outcomes for patients with coronary artery disease.
The system has already been used by multiple physicians as part of a first-in-human study.
"Clinical evidence strongly suggests that patients benefit from intravascular imaging-guided stent optimisation," said Dr Ziad Ali, Director of the DeMatteis Cardiovascular Institute at St Francis Hospital and Heart Center and Director of the Angiographic Core Laboratory at the Cardiovascular Research Foundation in New York. "The DeepOCT technology provides exceptional visualisation of critical structures – such as the external elastic membrane and calcium – while NIRS removes the guesswork in classifying lipidic plaques. I believe the HyperVue system will… act as a trailblazing tool for future applications in high-risk vulnerable plaque detection and treatment."
Coronary artery disease (CAD), the buildup of plaque in the wall of the coronary arteries that supply blood to the heart, causes nine million deaths worldwide each year. In CAD, patients can undergo stent placement to relieve symptoms, but one in five patients can experience a major adverse event. Half of those adverse events were caused by high-risk plaques that were previously left untreated. 
Advances in OCT image resolution, along with catheter designs, has created interest for intravascular imaging using OCT. However, the technique struggles to distinguish between molecules within vessels, limiting its use in CAD monitoring. 
To overcome this challenge, NIRS is integrated into the catheter alongside OCT to identify molecules within vessels, resulting in doctors receiving information on both composition and structure. 
Interventional cardiologists are then able to use the data to optimise stent surgery – for example, in determining stent sizing or optimising where the stent is placed.