Optical Surfaces launches new mounting system for wedged back mirrors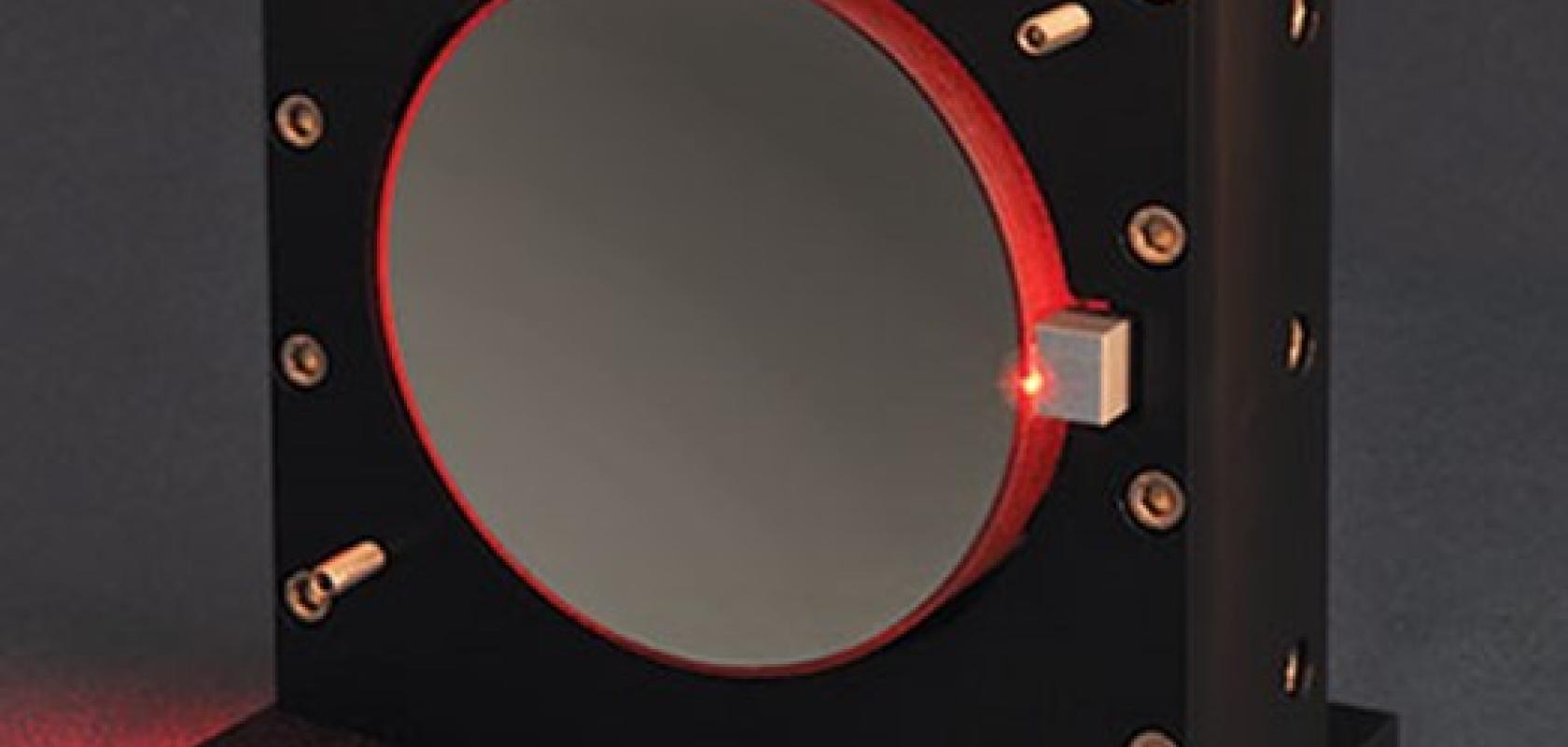 Optical Surfaces has launched a new mounting system that provides a highly stable platform for wedged back off-axis parabolic mirrors.
Off axis parabolic mirrors can be produced by two methods, as a standalone single optic or from a parent on-axis paraboloid. Produced by the parent method, wedged back off-axis paraboloids can be very accurately centered.  
In addition, the back of the wedged back off-axis parabolic mirror can be polished and used to define the optical axis direction which assists alignment. 
Ultra-high precision off-axis parabolic mirrors can be ineffective, however, unless they're stress-free and positioned with absolute precision. Optical Surfaces has produced stress-free mounts tailored for use with a specific wedged back off-axis parabolic mirror to improve the performance of these useful optical systems. Mounting a wedged back off-axis parabolic mirror has been a difficult and time-consuming task – until now, according to the firm.
Constructed in black anodized aluminium, these wedged back paraboloid mounts provide a secure and stable platform for mirror diameters from 50mm to 200mm. Angular alignment about two axes is possible thanks to dual action adjusters that allow high resolution positioning. The correct rotational adjustment is pre-set by the factory. Using these tailored optimised mounts, the wedged back off-axis parabolic mirror can be aligned rapidly and accurately.
Optical Surfaces can routinely produce off-axis parabolic mirrors with surface accuracy to lambda/20 (peak-to-valley) depending upon off-axis angles. Using proprietary polishing techniques the company can, depending on the surface accuracy required, achieve the natural limit to the off-axis angle of around 25-30 degrees and surface micro-roughness of less than 1nm. 
A range of coatings is available for standard and custom components from metallic with or without protective overcoat to multilayer dielectrics and ultra-hard coatings.