The Photonics100 2024: Where are they based?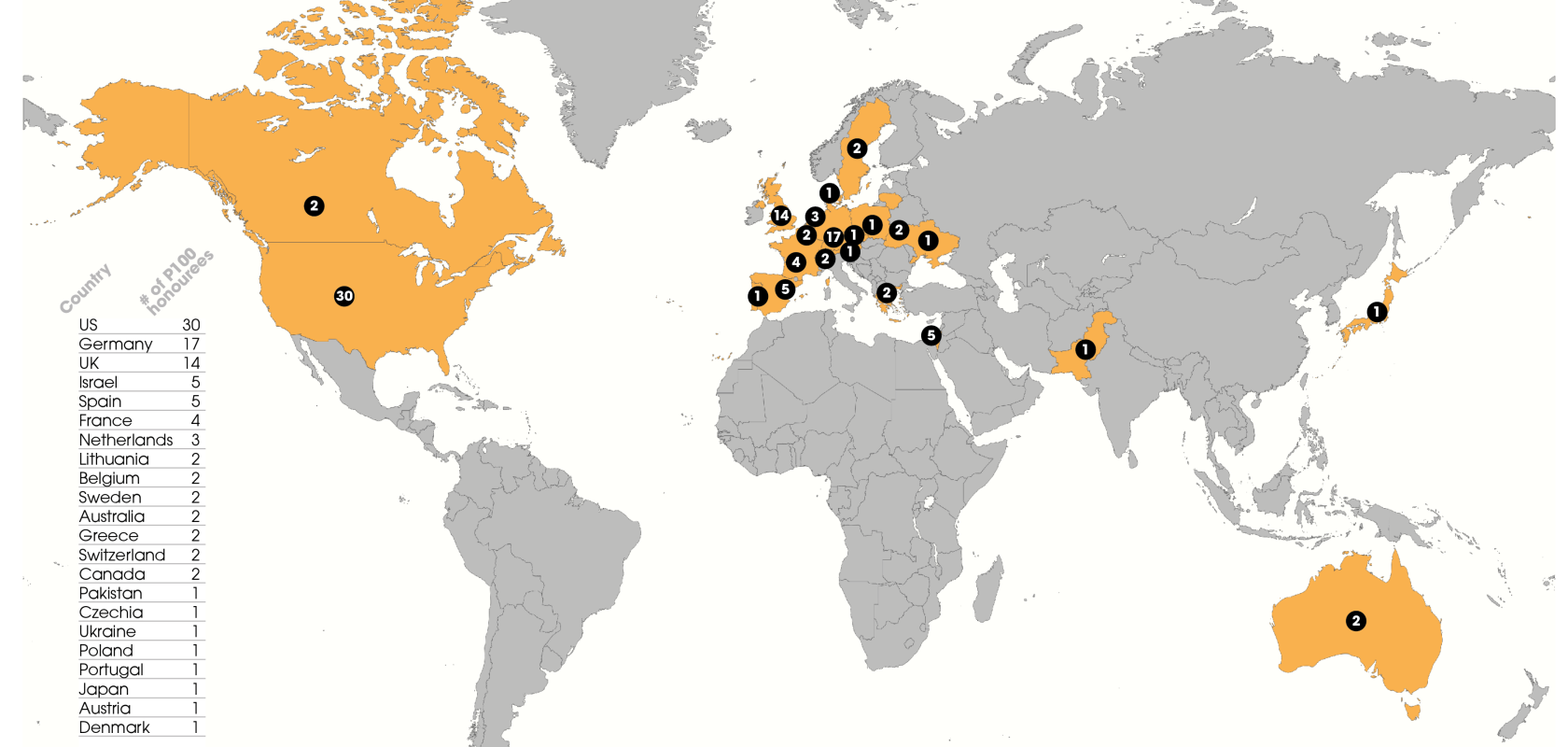 While this year's Photonics100 is still dominated by Western nations, there are several interesting changes, including the list breaking out of the northern hemisphere, with not one, but two of this year's honourees based in Australia. 

Encouragingly, there are also two more countries represented in total this year, with Denmark, Greece, Poland, Portugal, Sweden and Ukraine joining Australia on the list (displacing any honourees from Finland, India, Ireland, Italy and Uganda). 
Despite this increase in diversity, however, the United States retains its top spot in the Photonics100 this year, with 30 out of the 100 based there, up eight on last year's list. Germany has taken the second spot for the second year running, with 17 honourees (down one on last year), reflecting its leadership position in European photonics. And UK-based honourees were again the third-largest grouping on 14 (-2).
Outside the top three, however, the field has shown a little more dynamism, with Israel climbing from one entry last year, to five this time around, reflecting its growing status as a photonics powerhouse, whether academically or in its vibrant start-up scene.