ST releases first 3D sensor with meta-optics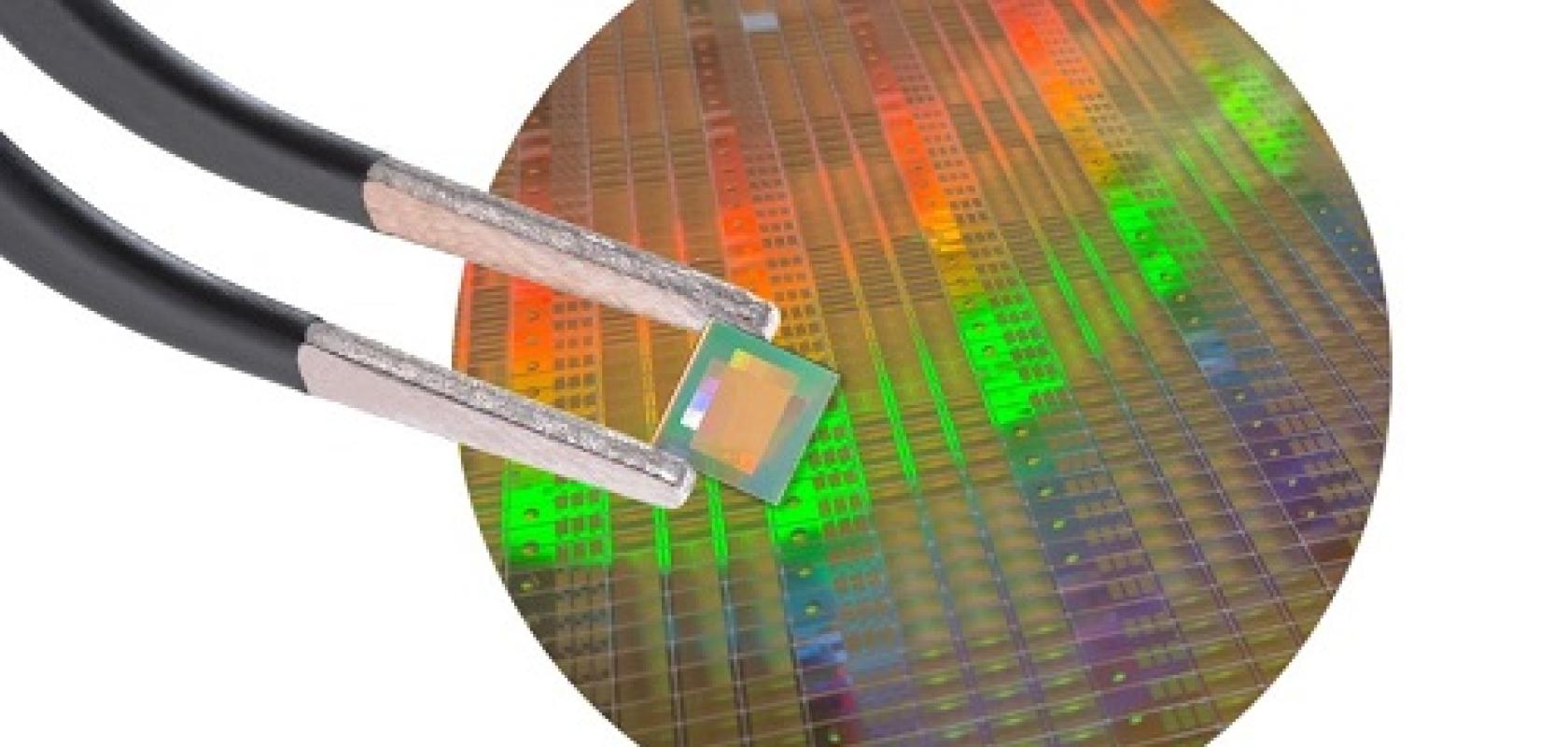 STMicroelectronics has released a time-of-flight sensor incorporating planar metasurface optics, a result of its partnership with Metalenz.
ST said this is 'the first time the metasurface technology is commercially available and being used in consumer devices'.
The planar optics are now being manufactured on silicon wafers alongside electronics in ST's semiconductor front-end 300mm fab in Crolles, France.
The direct time-of-flight sensor is a depth sensor for smartphones and virtual reality headsets, but also for robotics.
The meta-optics can replace existing complex and multi-element lenses; they collect more light, provide multiple functions in a single layer, and enable new forms of sensing in smartphones and other devices, while taking up less space.
'More than a decade of foundational research has brought us to this point. Market deployment of our meta-optics makes this the first metasurface technology to become commercially available,' said Rob Devlin, co-founder and CEO of Metalenz.
'ST's technology, manufacturing expertise, and global reach allow us to impact millions of consumers,' he continued. 'We have multiple wins that mark the first application of our platform technology and we are now designing entire systems around its unique functionality. Our meta-optics enable exciting new markets and new sensing capabilities in mobile form factors and at a competitive price.'
Eric Aussedat, executive vice president and general manager of ST's imaging sub-group, said that ST was initially targeting applications using near-infrared wavelengths, especially for 3D sensing, applications like face authentication, camera assist, consumer lidar, and AR/VR.
The VL53L8 time-of-flight sensor embeds a 940nm VCSEL light source, a system-on-chip sensor with an embedded VCSEL driver, the receiving array of SPADs, and a low-power 32-bit MCU core. The metasurface lens technology is used in both the transmit and receive apertures.
The sensor delivers a ranging performance of up to 4m indoors – twice that of its predecessor in comparable conditions. It delivers this performance while maintaining the same field of view and discrete output-ranging zones (4x4 at 60 frames per second or 8x8 at 15 frames per second).