CleanBoy clean room technology and laser safety curtains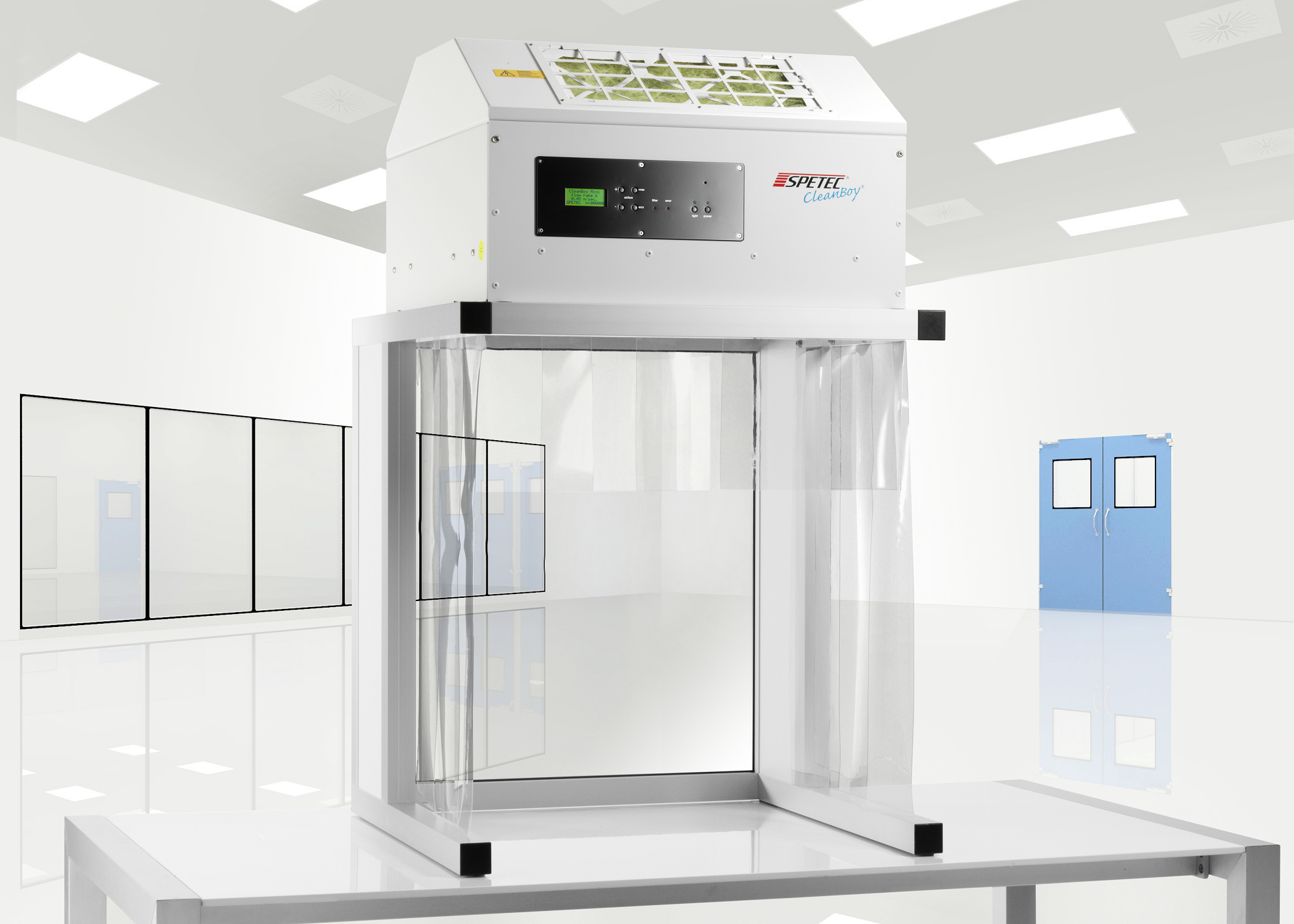 Spetec, a supplier of clean room and laser safety equipment based in Erding, Germany, has introduced CleanBoy, clean room technology that gives clean room conditions in any workplace at little investment cost.
Using the technology, parts or components produced in the mechanical engineering, electronics, optoelectronics, medical or biotechnology industries can be assembled or stored with exceptional reliability. A mobile, wheel-mounted version of the CleanBoy makes it possible to transport the unit to different locations within the company. It is also possible to adapt the dimensions to meet the requirements of problematic workplaces.
The use of the CleanBoy in large walk-in spaces results in a defined area in which practically no more particles can be detected. The unit is available in table-top and floor-standing versions. It requires no installation work and is ready for use immediately after delivery.
Spetec also supplies laser safety curtains in different sizes and designs to meet customer requirements. The material used for the laser safety curtains is manufactured using a sandwich technique. In other words, a non-flammable, light-proof material is applied to an inelastic substrate fabric that gives the curtain its mechanical stability. The Spetec LP 12 laser safety curtain has been tested and certified by DIN Certco.
The curtain is hung using velcro tape and additionally secured with screws. This allows the laser safety curtain to be adapted to fit optical tables and other housings. The curtains can be made to any length or width required. The ready-to-fit curtains are mounted on a metal profile that is secured to the ceiling. Another option is to fit the laser safety curtain in a metal profile frame. When fitted with casters, this forms a mobile laser safety screen.