The latest lenses and optics for imaging in 2023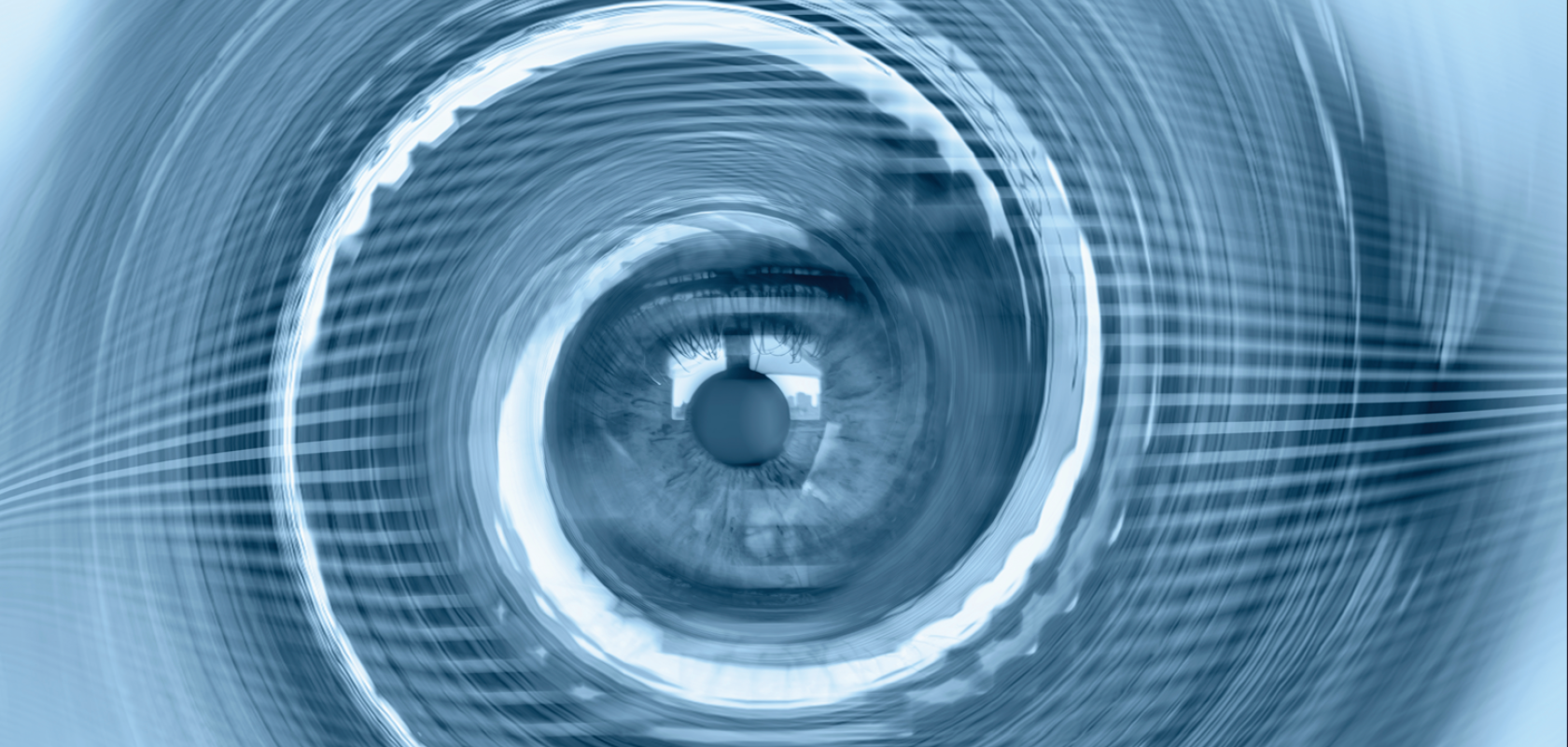 Optics and lenses for imaging in 2023 (Credit: muratart/Shutterstock.com)
Optics or lenses are an essential component of any imaging system in order to focus the image of the examined object onto the camera sensor. They can be used to remove parallax or perspective error, or provide adjustable magnifications, field of views, or focal lengths.
Lenses continue to evolve in order to be able to accommodate the changing needs of imaging systems for a variety of applications and use cases, with consumlumer electronics driving demand for video capture. Other important markets include automotive, medical, security and manufacturing, with sensors being developed in different sizes and designs.
This demand is driving growth in the lens market, according to the latest figures from market intelligence and advisory firm, Mordor Intelligence, which cited the value of the global camera lens market at $4.28bn in 2020. This is expected to reach $6.19bn by 2026, registering a compound annual growth rate of 6.5 per cent during the forecast period (2022 to 2026).
The report, Camera Lens Market – Growth, Trends, Covid-19 Impact, And Forecasts (2021-2026), highlighted that technological improvements such as image stabilisation, faster processors for digital cameras, and an increase in storage device capacity and speed, have provided a push for the market to evolve.
Smartphones currently comprise a significant share of this market, which is expected to continue. 
This is because of the smartphone's evolution to become a device similar to a dual primary camera setup. Some manufacturers have even integrated triple, quad or more cameras within a single device. These developments, said Mordor, have impacted the demand for lenses in the smartphone market. In addition, slow but steady developments in security applications, such as face recognition, are also generating demand for high-performance camera lenses in the smartphone sector.
However, the report also highlighted that demand in the interchangeable and changeable camera market is likely to experience slower growth, largely thanks to the aforementioned improvement in the smartphone camera market. This, in-turn, could have an impact on the camera lens market, with the demand expected to remain relatively static at around 10 million in interchangeable and 11 million in non-interchangeable camera lenses. 
Optics and lenses for imaging on the market now
Vendors that offer lens technology include camera manufacturer Basler, which has its own range of standard and premium lenses. The standard product line is designed for fast cameras with a lower resolution. It has a good price/performance ratio, with lenses priced to correspond to the requirements of many cost-sensitive applications. The premium product line is available for more demanding applications, and the lenses offer high resolution, low distortion and low vignetting.
IDS is another example of a camera manufacturer offering its own lens line. The company's C-mount lens series provides resolutions of 5, 8 and 10 megapixels, as well as focal lengths of 4 to 75mm and different optical classes. The lenses cover sensor sizes from ½-inch to 1.1-inch. The aperture and focus can be fixed mechanically if required, which ensures brightness and image quality remain constant, even if the lens is exposed to vibration.
Available from Edmund Optics is a range of imaging lenses for a variety of imaging needs, including telecentric lenses, liquid lenses, those with fixed focal length, zoom lenses, and shortwave infrared imaging lenses. A selection of imaging lens accessories is also available, including filters, and mounts or adapters for additional functionality.
Fujifilm offers a wide range of prime, zoom and telephoto lenses. Its most recent launch is the Fujinon GF35-70mm interchangeable lens for large-format cameras. Designed as a compact and lightweight zoom lens, it weighs around 390g, with a focal length range covering from 35mm to 70mm. The company expects the portable form factor to help broaden the scope of applications for GFX camera systems, equipped with a large format sensor.
Kowa lenses have been used for applications in a wide range of industries such as automotive, logistics, pharmaceutical and food. They perform tasks such as defect detection, surface inspection or shape and dimensional inspection. 
Optotune's focus-tunable liquid lenses are designed to provide a versatile, compact and cost-effective solution to the challenge of keeping products in focus under the camera or quickly scanning various objects at different distances. Thanks to the absence of translational mechanics, these lenses can focus within a few milliseconds, ensuring robustness and reliability with a lifetime of billions of cycles for use in applications such as quality control, packet sorting, box filling, palletising, barcode reading, robot vision and 3D image stacking.
Resolve Optics offers compact fixed and zoom lenses for vision applications including parts recognition, precise component placement, automated alignment and placement, and automated inspection of manufactured components. The company recently reported how its custom designed high-contrast shortwave infrared lenses have been used for agricultural sorting applications by optimising both the resolution and imaging contrast achievable with the product.
A recent addition from Schneider-Kreuznach to its range of Zirconia lenses is the Zirconia 3.3/90. Designed for line sensors, it has a common magnification 0.1x. The main fields of application are flat panel display and PCB inspection. It has a uniform imaging performance over the whole field of view and, like other products in the Zirconia series, it comes with a V48 mount.
Sill Optics provides a range of telecentric lenses for machine vision applications. The company offers products that include lenses with coaxial light coupling to entocentric macro and wide-angle lenses, and telecentric illumination. Recent additions include the S5VPJ0303 and S5VPJ0305 telephoto lenses, including a tunable liquid lens. They offer high-speed adjustment of focal length to compensate for working distance deviation.
Thorlabs offers a wide variety of C-mount camera lenses for machine vision, including standard fixed lenses, zoom lenses, high-magnification zoom lenses for macro applications, modular zoom lens components, and telecentric lenses. These lenses are compatible with all of the company's CCD and CMOS cameras. Thermal imaging lenses are available to focus infrared light without introducing spherical aberration, and the company can provide objective, scan, and tube lenses for use in constructing optical systems for machine vision applications. 
Among its most recent developments in lenses, Tamron expanded its range of fixed focal length lenses for the machine vision market with the MA23 and MA111-VIR series. The MA23 series targets industrial inspection requirements with its small size and image quality optimised for shorter distances. The MA111-VIR series is optimised for larger sensor sizes and resolutions, with 1.1-inch sensor format and up to 24-megapixel resolution, addressing a large field of industrial and non-industrial high-resolution applications.
This is not an exhaustive list. If you provide optics or lenses for imaging and would like your company to be included, please let us know at: editor.electro@europascience.com
Introducing the new ZIVA Light Engine for Yokogawa CSU! The Yokogawa CSU is a highly regarded spinning disk confocal scanner in widespread use for three-dimensional imaging of live cells, tissues, and microorganisms. The range of fluorescence excitation wavelengths provided by lighting installed on CSU systems is often limited to four lasers. Lumencor's ZIVA Light Engine increases the number of lasers from four to seven at a price well below that of the CSU scanner. The ZIVA's lasers are refined by bandpass filters, merged into a common optical train, passed through a despeckler, and directed to the light output port on the front panel. Output wavelength is selected by direct on/off switching of the lasers. The Light Engine output is directed to the Yokogawa CSU scanner through a precision-engineered adapter. This optical coupler provides intense and uniform illumination at the sample plane. All these capabilities are assembled in a compact, bench-top device with a 15 cm x 35 cm footprint. Find out more about the ZIVA Light Engine at Lumencor's website.