Laser World of Photonics 2022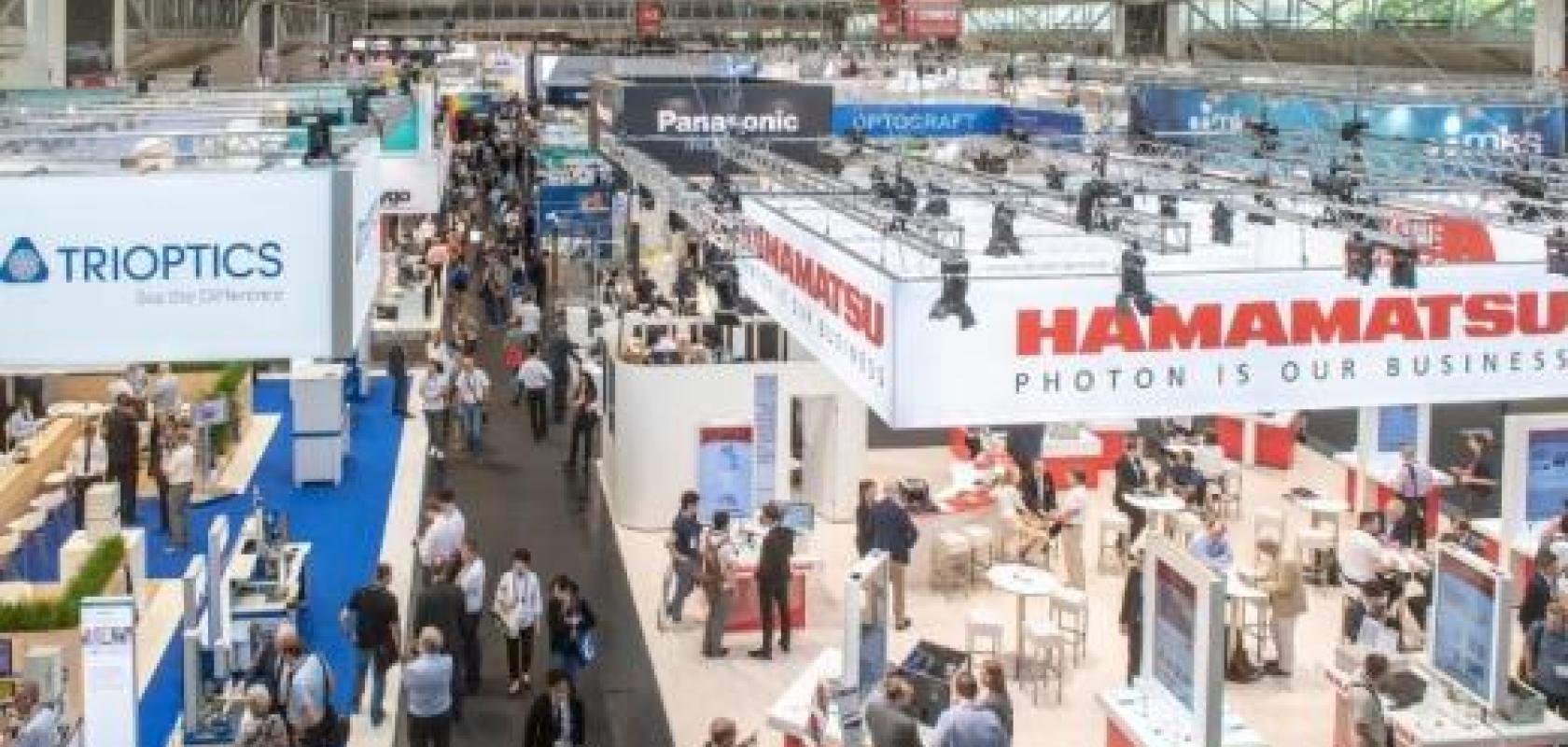 Laser World of Photonics is making its much anticipated comeback in Munich this month from 26 to 29 April, three years since the last in-person version of the event took place.
More than 1,300 exhibitors from across the global photonics industry will be in attendance, including companies and research institutes of all sizes.
The main topics that will be discussed in the exhibition halls include laser systems for industrial production, laser and optoelectronics, optics, sensors, measuring and testing technology, and optical engineering.
New for 2022 will be the World of Quantum, which will occupy its own hall, dealing with an incredibly exciting field in photonics: quantum technology and its various potential applications. This is designed to provide a platform to network research, industry and users, where they can discuss suitable implementation of the latest research results in systems, and present initial examples for applying this future technology in computing and cryptography, sensors and imaging, communication and medicine.
Show review
Here is a roundup of the latest products that were showcased at the Laser World of Photonics 2022 Exhibition.
World of Quantum
Electro Optics spoke with the UK quantum hub for imaging 'QuantIC' – one of the exhibitors in the newly established World of Quantum hall – to learn if now is indeed the right time for quantum to be given its own place among the other sectors at one of the world's largest photonics exhibitions.
On the first day of the show, Dr Peter Leibinger, CTO of Trumpf, has called for a joined-up strategy on quantum technologies and said growth in quantum will be a 'very long race' that will require political support.
The Innovation Award
SI Stuttgart Instruments has won the €5,000 Innovation Prize at the show. The winners of the six Innovation Award categories were also announced.
The Innovation Award was first launched in 2019 and recognises companies delivering the most innovative products. A panel of expert judges selected the six category winners from 17 finalists, which in turn were selected from a total of 50 entrants. 
A series of webcasts highlighting the shortlisted technologies is running throughout May and June.
Watch our exclusive interview with award head judge Tom Hausken.