Finalists for Laser Munich Innovation Award announced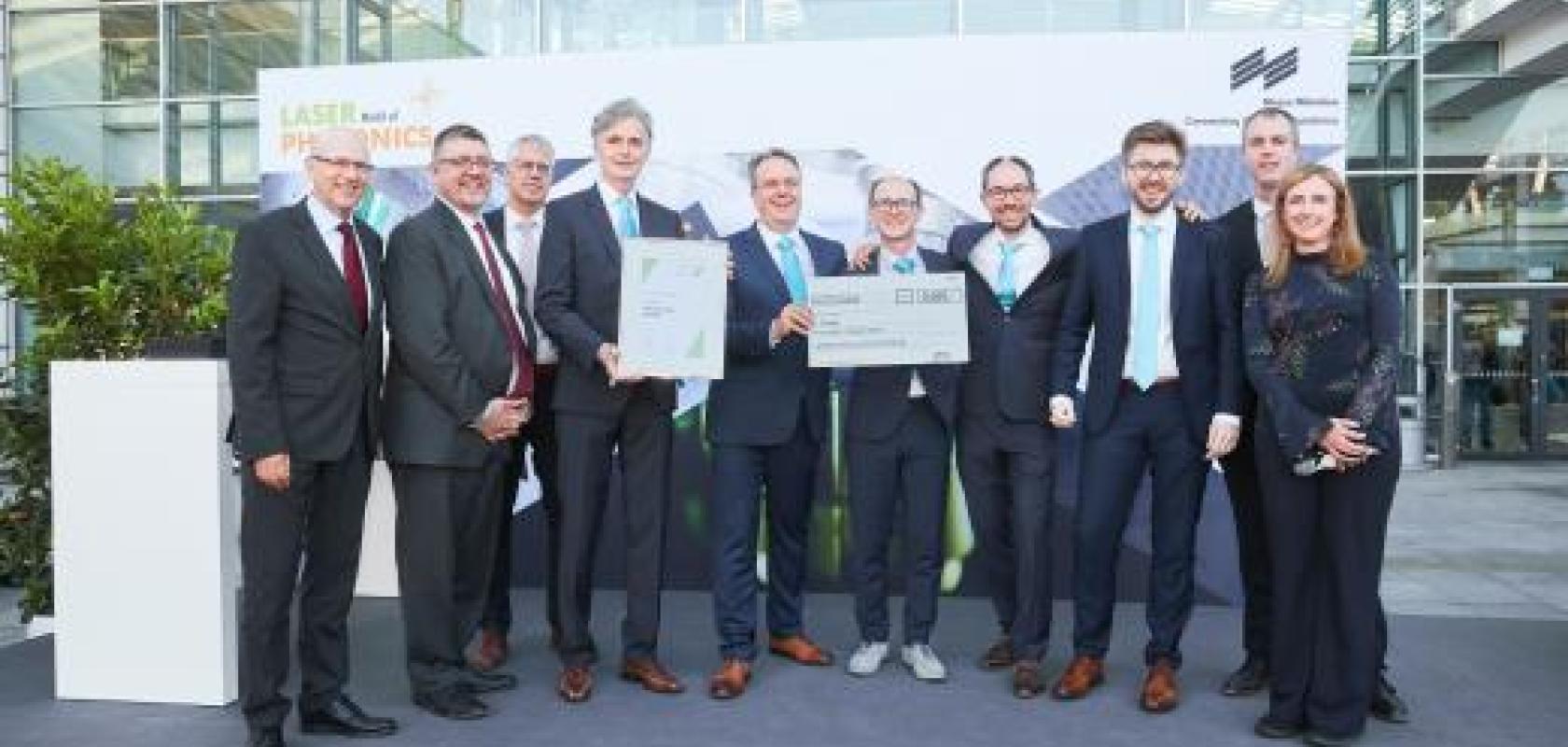 This year's Laser World of Photonics, in Munich from 26-29 April will once again recognise companies launching innovative products, thanks to its Innovation award, which returns for its second year.
17 finalists from a total of 50 entries have now been selected by a panel of expert judges. 
The winning innovation will be presented with an award as part of a ceremony that takes place on site during Laser World of Photonics. 
The Innovation prize is worth €5,000, and is being awarded in collaboration with Europa Science, publisher of Electro Optics as well as Imaging and Machine Vision Europe, Fibre Systems and Laser Systems Europe.
A top-quality panel – including the heads of the Optica, Spectaris, and Toptica – have selected the finalists for the Innovation award. 
Innovation award finalists
Category: Laser and optoelectronics / 
Illumination and energy
Alpha
SI Stuttgart Instruments
Alpha is a fully wavelength-tunable system, usable in the 700nm to 20µm spectral range while maintaining high output power at milliwatt to watt-levels with femto- to picosecond pulses at several MHz pulse repetition rates characterised by outstanding low noise and passive long-term stability for the most demanding applications. These include in the fields of SNOM and FTIR spectroscopy or hyperspectral imaging. Multiple systems are already in use at universities and research facilities around the world.
ViBO
Trumpf Photonic Components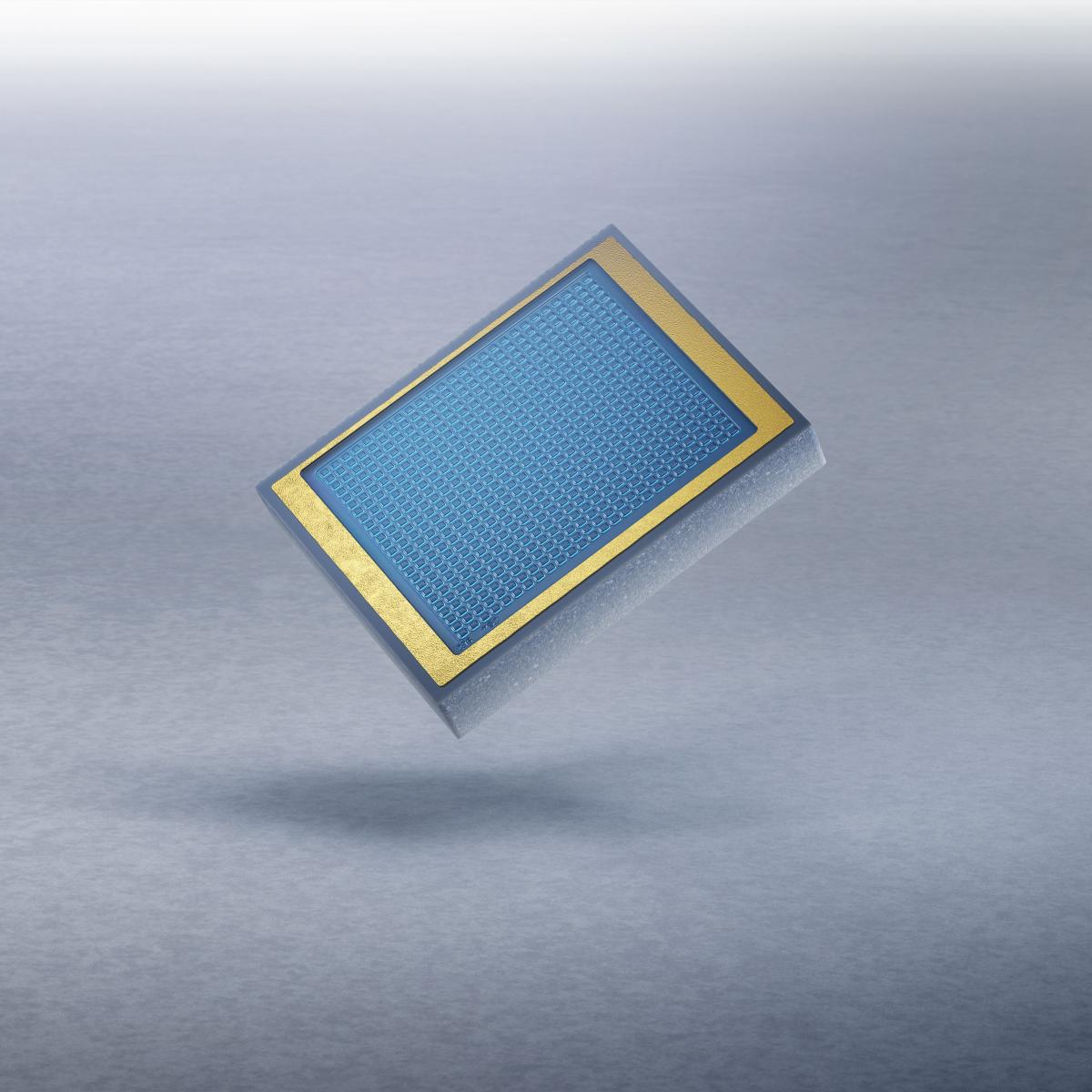 ViBO (VCSEL with integrated backside optics) technology is based on Trumpf  high-performance VCSELs. It involves etching unique, patented lens forms, directly into the GaAs substrate. ViBO is featured with monolithically integrated micro-optical elements and offers unique advantages in creating customised lighting profiles for advanced 3D sensor systems that are inherently eye safe. The components are easy to mount on the PCB or driver IC via preformed contacts using SMD assembly. The form factor is significantly reduced for easy integration in the overall system.
The ID281 series of ultrafast and photon-number-resolving superconducting nanowire detectors
ID Quantique (IDQ)
IDQ's ultrafast and PNR superconducting nanowire detectors are designed to be a breakthrough in single-photon measurement, propelling users to the next level of research in quantum light sources, photonic quantum computing, optical communication, ultrahigh-precision lidar, and a host of high-speed low-signal applications. These novel parallel-pixel devices offer ultrafast single-photon counting and photon-number resolved detection, without sacrificing the high efficiency, precision, low noise and broadband response of SNSPDs. 

Also highly commended by the judges in this category were: 
The C-Wave GTR from Hübner Photonics

High-performance multi-junction addressable VCSEL arrays for long-range lidar applications from Lumentum

Triple junction long-wavelength high-power laser diodes from SemiNex Corporation



Category: Laser systems for industrial 

production engineering
Carbide-80W-2mJ femtosecond laser with BiBurst
Light Conversion
The latest Carbide model is a femtosecond laser combining average power of up to 80 W, high pulse energy of up to 2mJ, and excellent output stability. Carbide features market-leading tunability of parameters without compromises to beam quality and stability. The reliability of Carbide has been proven by hundreds of systems operating 24/7 in the industrial environment.
High-performance multi-junction addressable VCSEL arrays for long-range lidar applications
Lumentum
Lumentum multi-junction VCSEL arrays are an innovative solution to delivering the significantly higher peak optical power densities and efficiencies required for longer-range applications by decreasing the electrical current needed and simplifying electrical driver and package design. The addition of array addressability to Lumentum leading-edge VCSEL arrays enables a more compact, reliable, robust, and fully solid-state lidar solution with no moving parts.
VULQ1 Multibeam marking solutions
QiOVA
Customer engagement, anti-counterfeiting, brand protection, tracking and tracing are industry wide concerns. While data management infrastructures and services are now available, the key challenge for manufacturers resides in how to individually identify their products. Standard industrial marking solutions can risk failing to deliver because they cannot combine precision, throughput, quality. The combination of advanced laser technology and multibeam marking process is available to answer this problem. The 2D codes or alphanumeric are stamped in a single laser pulse. The marking rate exceeds 10 unique markings per second, down to 500µm code size with optimal quality. Glass or polymers can be direct-marked in-line.
Also highly commended by the judges in this category was:
Category: Optics/Manufacturing technology for optics
Glassomer
Glassomer
Glassomer provides high-purity, high-resolution fused silica glass parts with previously unseen designs for special applications in optics and photonics. The patented Glassomer technology enables energy-efficient production of fused silica glass parts – with nearly arbitrary designs on the nano- to macroscale by industrial-scale injection moulding. This way, Glassomer makes affordable precision glass parts from fused silica for special applications available to its customers.
Meta optical elements (MOE)
NIL Technology Aps
NILT meta optical elements (MOE) are designed to be a breakthrough in metalens optics. They have an extremely high absolute efficiency of 94 per cent, which is a milestone for the commercial use of metalenses and the first flat lenses that can compete with refractive optics. MOEs from NILT are flatter, thinner, and lighter than refractive lenses, with a lens simplicity not demonstrated before and with efficiencies that compare to refractive solutions.  
Stemmed Laser Mirrors
Edmund Optics
Stemmed Laser Mirrors provide low mounting stress on highly reflective, laser line mirrors. They feature a unique stemmed geometry that significantly reduces stress on the reflective surface when mounted by the stem, maintaining surface flatness and minimising reflected wavefront distortion. Mounting flat mirrors by their edges in a kinematic mount imparts stress onto the mirror surface, distorting it and reducing the quality of the reflected wavefront, which is especially noticeable when using high-quality mirrors.
Category: Biophotonics & Medical Engineering
ORCA-Quest
Hamamatsu Photonics Deutschland 
The Hamamatsu ORCA-Quest qCMOS camera combines several features that have not been available in CMOS cameras before. The extremely low noise enabled by the unique sensor integration and readout design, allows the discrimination of photoelectron numbers on pixel-level, a feature that makes the ORCA-Quest the world's first 2D CMOS sensor with photon number resolving capabilities. It also combines its low noise levels with a very high readout speed of up to 120fps. On the other side of the speed spectrum, the camera also sets a new standard in long-time exposures with CMOS-cameras, by allowing integration times of up to 30 minutes.
White Dwarf WD-1300-dual
Class 5 Photonics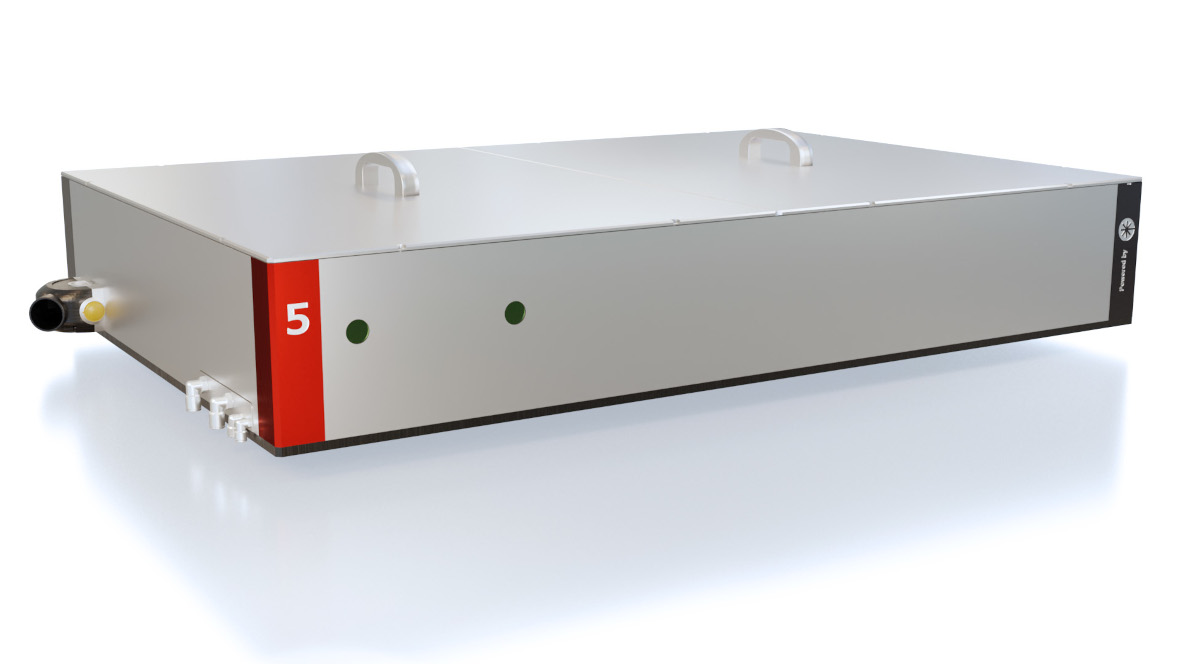 For neuroscientists who want to image deeper, faster and at better resolution, the White Dwarf WD-1300-dual provides the required high-power at 1300 and 1700 nm while excelling in robustness and stability. The White Dwarf is designed to set itself apart from other femtosecond lasers with its high quality and user centricity so that scientists can concentrate on their experiments.
Cronus-3P laser source for nonlinear microscopy
Light Conversion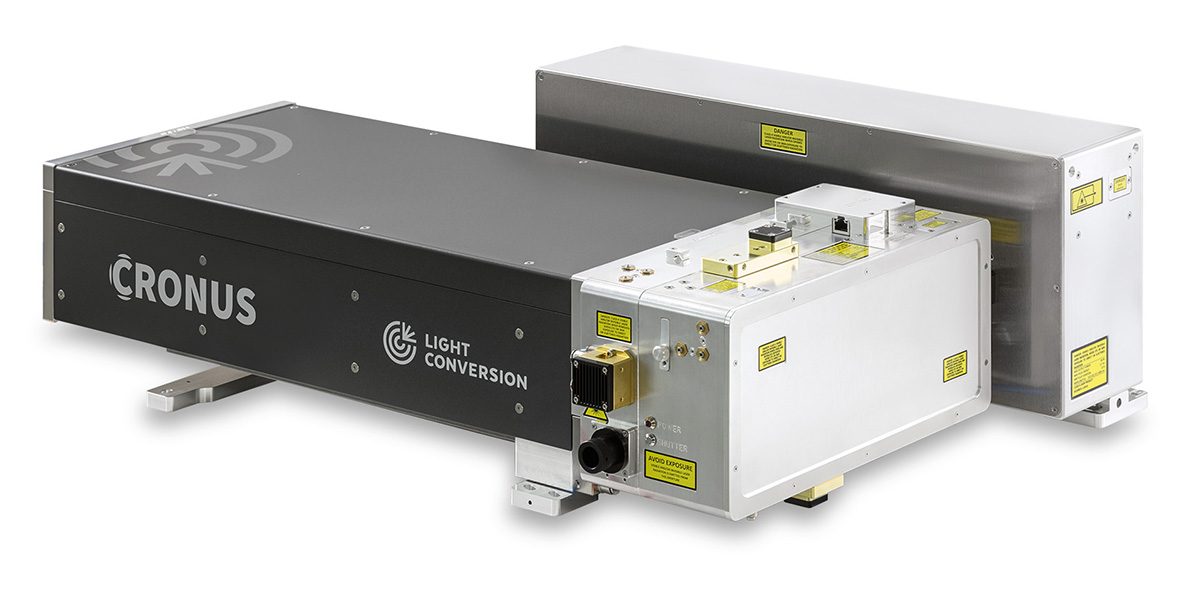 Cronus-3P is a laser source developed specifically for advanced nonlinear microscopy. It provides μJ-level pulses down to 50 femtoseconds at repetition rates of up to 2MHz and tunable in the short-wavelength infrared (SWIR) range from 1.25 to 1.8μm, thus covering the biological transparency windows at 1.3μm and 1.7μm for three-photon microscopy.
Category: Quantum technologies
The ID281 series of ultrafast and photon-number-resolving superconducting nanowire detectors
ID Quantique (IDQ)
IDQ's ultrafast and PNR superconducting nanowire detectors have been shortlisted in a second category. They are designed to be a breakthrough in single-photon measurement, and so help users reach the next level of research in quantum light sources, photonic quantum computing, optical communication, ultrahigh-precision lidar, and a host of high-speed low-signal applications. 
C-Wave GTR
Hübner Photonics
The latest member of the C-Wave product family, C-Wave GTR, is designed to take the original C-Wave VIS to the next level. The growing demand for easy-to-use tuneable laser light sources in the visible range of the spectrum encouraged the company to improve the cw-OPO technology  to even broader tuneability with highest output powers in the Watt-level range, making C-Wave GTR the most versatile light source yet.
Albert: Quantum Matter Design Platform
ColdQuanta
Albert is a quantum sensing and signal processing engineering and design environment that enables the design and development of quantum devices without relying on quantum experts. It can be used to design and prototype sensors applicable to a wide range of industries including vehicle navigation and guidance, defence, quantum education and research, environmental monitoring and material and chemical development. Albert's core technologies are currently installed on the International Space Station as part of NASA Jet Propulsion Laboratory's next-generation Cold Atom Laboratory.
Category: Sensors, test and measurement and optical measuring systems/imaging
Laser-Ultrasonic automated spot weld inspection
Xarion Laser Acoustics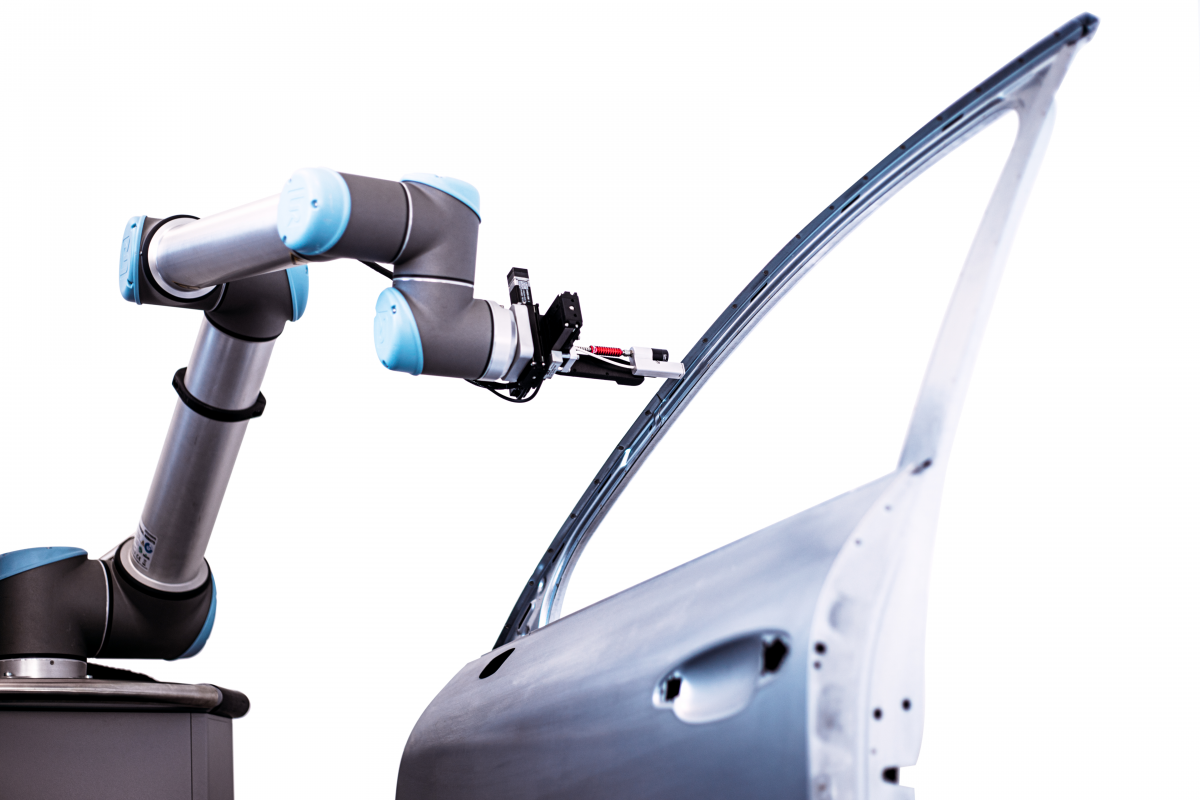 Xarion invented a new laser ultrasound inspection system for automated spot weld quality testing in the car industry. Welds are generally inspected by hand, applying a coupling gel and a manual ultrasonic probe. However, the company's contact-free inspection technology uses a pulsed laser for ultrasound generation in combination with the proprietary optical microphone. A robot-controlled inspection routine has already been built and implemented at Porsche. Due to much higher inspection speed and saved labour cost, overall costs can be reduced by a factor of 10.
VS20: Wide spectral range VIS-SWIR camera
Emberion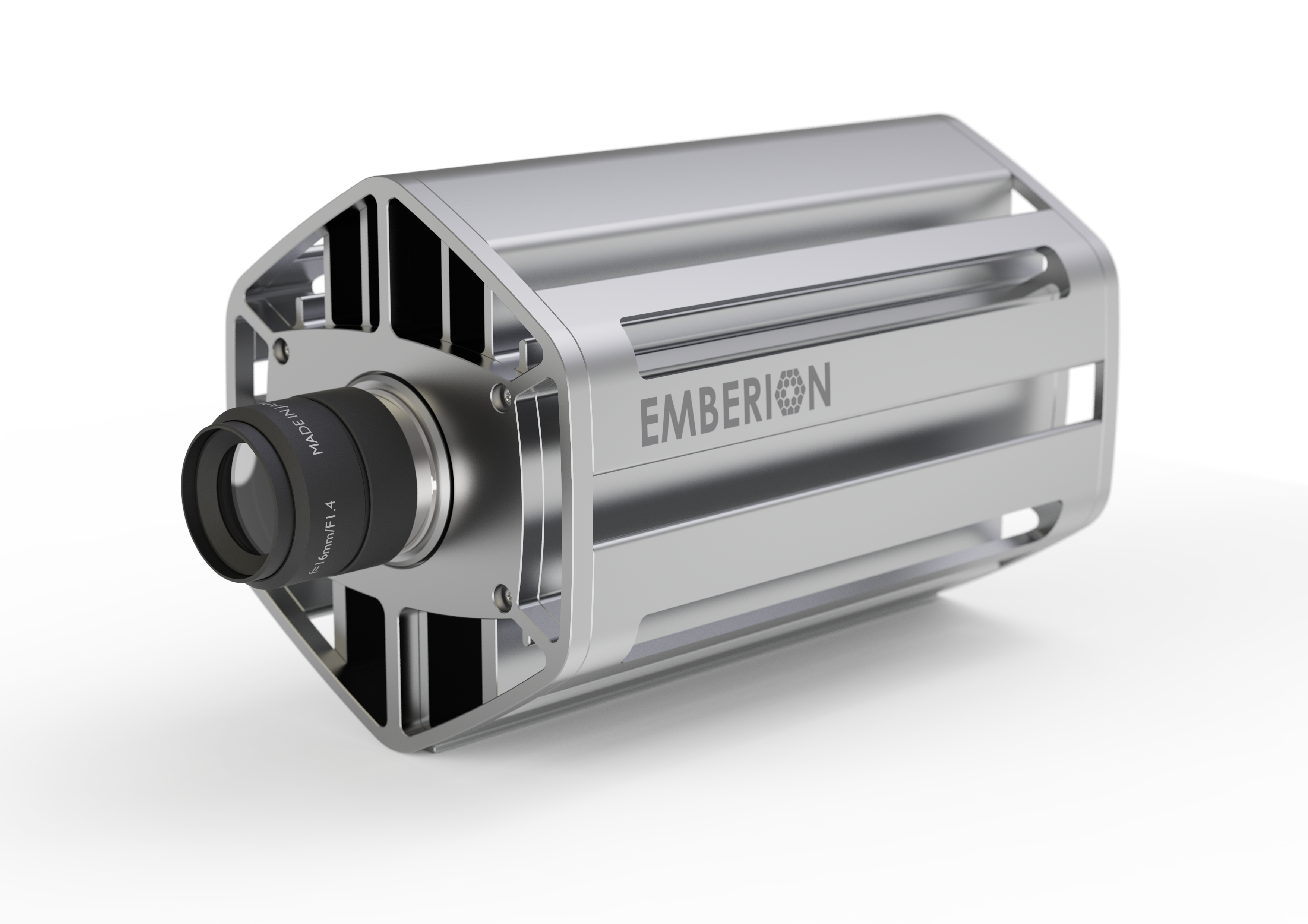 Emberion's VS20 camera is a visible to SWIR solution based on its sensor covering a wide spectral range from 400-2000nm. The company designs and produces high-performance VIS-SWIR sensors integrated into a camera targeted for machine vision and surveillance applications. Sensors are based on the integration of nanomaterials and in-house designed CMOS read-out integrated circuits. The VS20 is shipping and being deployed to various customers e.g. in surveillance, medical, semiconductor & optical sorting industries.
Huaris
Perspectiva Solutions
Huaris is a preventive maintenance system for lasers. It uses artificial intelligence to automate laser beam characterisation. The market problem that the system addresses is long down-times of laser systems when they get broken. Additionally, the system allows remote monitoring of the lasers. Huaris monitors the laser beam in the real time. It takes only milliseconds to diagnose the laser. All that is done remotely and fully automatically. Any number of lasers can by monitored simultaneously at any location worldwide. Now lasers can get online, real-time monitoring at the mass scale.