A determination to succeed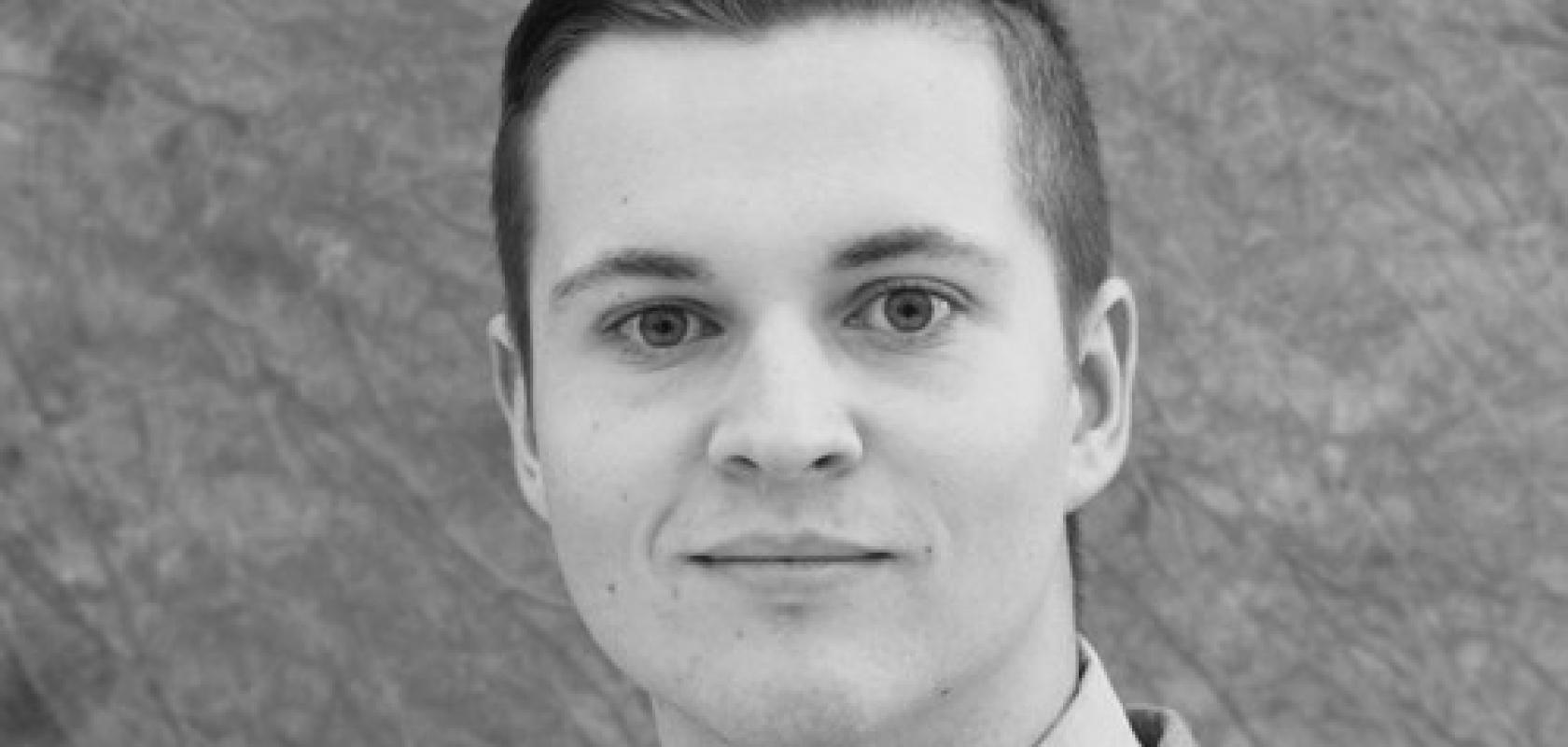 Photonics engineering student Troy Rzeznikiewicz applied to hundreds of openings prior to starting as an optical design engineer intern at Lumentum. Here he describes the application process and discusses how technical students can be supported to succeed in industry
What is your background and what are your career aspirations?
My educational background is in photonics engineering at CREOL at the University of Central Florida. Here, I developed a problem-solving mindset that has taught me how to apply photonics and optics to help improve and innovate within the industry. Although my background is in photonics and optics, I consider it another tool to be able to help companies more efficiently achieve their goals. I aspire in my career to be able to apply my education as well as my entrepreneurial spirit to help create a positive impact in the future companies I hope to work for.
What was the application process like applying for internships?
The application process can be a bit tough, having such a specific field of study, especially for internships. There are a couple of tricks I have learned throughout the application process that I think can make it better for other students. 
Firstly, do not be afraid to apply for positions at the beginning of your career that are not directly related to your major. My first internship was for a quality engineering position. It was not directly related to photonics, but it helped me get my foot in the door for future companies. Also, research can really jump-start your professional career. Every interview I have been in has asked about my research, not so much about my research topic, but to see how I worked in a team environment. 
Additionally, I applied for internships that included: physics, optics, photonics engineering, optical engineering, laser engineering, systems engineering, and many more. Even though my major is 'photonics engineering', I have learned that you have to be flexible in terms of what job titles you apply for in this industry. It is rarely easy to find internships that say exactly photonics engineering. This usually leads me to typing in 'engineering intern' or 'engineering internship' for a broad area and then from that list, I can see which job postings match my specific skillset.
What did you like/dislike about the application process?
I like how helpful LinkedIn has been for looking for internships. In my experience, the vast majority of job applications I have put in are a direct result of LinkedIn Jobs. I also really enjoy the personal interaction I can have with potential employers at career fairs. It's really nice to see someone's face light up when you tell them you're majoring in photonics engineering. 
A couple things I dislike are the small amount of optical engineering internships I see for bachelor students. I understand it is more common for there to be qualified candidates that are pursuing their Masters or PhD, but it can be very discouraging as an undergraduate student to see the majority of internships requiring a Masters as minimum education level (I apply anyway). 
Another thing that makes the internship process hard is that many employers who are seeking electrical engineering students for internships think that photonics engineering students have nothing to bring to the table. Although we may not take 4000-level courses in electrical engineering, we take courses such as linear circuits, electronics, signal analysis and communication, semiconductors, and others.
What do you wish was different about applying for roles?
One thing I wish was different about the process would be to have been told these things about the process in the beginning. The average introductory engineering class that talks about internships does not talk about the specific strategies and skills you need to obtain to be successful in locking down photonics/optics related internships. I think more education on how, as an undergraduate, one can be successful in this endeavour would be very insightful. I also would like to see some of the larger names like Facebook, Tesla, and Google offering internships to students pursuing Bachelors instead of Masters and PhD exclusively.
What features of a job/company are important to you to make you want to apply?
The most important features of a job/company that would make me want to apply is the potential for growth within the company. In the photonics/optics world, there are a large amount of smaller companies and start-ups that have great potential for career-based growth. 
Another thing I look for is the company reputation, specifically in their product line. 
If I see a company that is implementing really cutting-edge technology in their products, that is a green light for me to apply. As a student, it shows that innovation is not only acknowledged but also implemented. It gives me hope that maybe I too can have a positive change on the company's technology.
How could universities better prepare students for applying for jobs within industry?
I think that universities could offer more workshops to help technical students find internships related to them. We are all used to seeing workshops for soft skills, but this is a skill that is fairly technical. Knowing exactly what keywords to type to find internships can sometimes be difficult. Also, knowing what positions can get your foot in the door should be a topic that students learn about early on.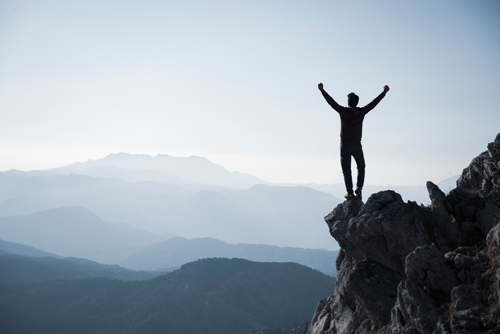 How did you remain positive despite not being successful for quite some time?
It was extremely hard to remain positive after applying to hundreds of internships and not hearing anything back. One of the things I did to remain positive was I asked myself countless times what I could do to make myself a more attractive candidate. I gave my resume to my advisor for criticism. I asked many companies that rejected me why I was rejected and what skills I could learn to make myself more appealing. I took that feedback and used it to pinpoint the areas I was lacking. For example, I noticed a common theme among most of the photonics/optics internships was that they were seeking a candidate who was able to use Zemax OpticStudio. Over the next couple months, I learned how to effectively use Zemax and it is now something that I directly use at my internship every day.
How did you set a schedule for yourself during those eight months and how did you stay motivated? 
The first month, I barely set a schedule for myself in terms of applying to positions. I would apply every single day to any and everything that came up. I slowly realised that this was not helping my situation. A watched pot never boils. I then decided to apply weekly, realising that if I was able to not face rejection every day, I would be more optimistic. During the time in between applying, I would use this for growing the skills employers wanted. While taking 15 credits mostly optics-related made this hard, I still found any free minute I could to develop myself as a professional. I learned Zemax OpticStudio, some basic programming skills, and most importantly, patience. I usually felt as if I was walking on eggshells before learning these skills. I would go to career fairs and be scared of them asking me about a topic or skill that I was not knowledgeable of. 
For some reason, looking and applying every week made me feel much more confident than applying every day. I began to understand that when you really are trying your hardest to be the best you possibly can, the confidence comes from within.
If you could rewind the clock two or three years, what do you think you could have done to improve your chances when applying for industry positions?
One thing I think would have improved my chances would be to have learned programming early on. Learning it late in my academic career made it harder than it had to be. Also, I would recommend doing some form of research early on. Although it is not the same as internship experience, that cutting-edge technology that you research in the lab can bring a very innovative mindset for a company that is looking to be creatively inspired. It also is a good way to be able to have talking points at job fairs and interviews that will help bridge the gap between being a student and an intern. 
Most importantly, I would have forgotten about the past version of me and focused directly on the future version of me. In high school, graduating as a B/C student was still fresh on my mind. Two or three years ago, I never thought I would have been capable of being a senior photonics engineering student. Somehow, here I am.
What other advice could you give to people in your situation?
Have a plan and create milestones. For example, maybe start by researching the first year of university and during that spring apply to 50 internships. Prioritise ones that aren't directly related to your major because you will have a higher chance of obtaining those early on. If you don't receive responses, don't be discouraged. 
Also, tailor your resume to fit the position you're applying for. It's not 'one size fits all' when it comes to a resume. The relevant coursework to the position you're applying for should be the first thing they see at the top of your resume. I usually follow this with relevant skills that are related to the position. 
Lastly, make sure your LinkedIn is updated and do not be afraid to connect with industry professionals. I have found that my LinkedIn has led to more opportunities than sending out my resume.
How has working virtually impacted your internship?
I have been fortunate enough to be able to keep my internship for the summer. I am extremely thankful for the generosity my employer has shown throughout these tough times. Working from home can be very difficult, especially as an intern. Without face-to-face interaction, problem solving can be more difficult. 
Ultimately, the motivation every day comes from the same motivation that helped me when applying to companies for eight months: hoping for positive change. I hope I can provide a valuable and quantifiable change to the company by the end of it to show them that I was worth taking a chance on. I will always strive to prove my worth to the companies I work for.